Another year and more of us are divided than ever before. If we reflect on how 2022 panned out, the end result may leave you anxious. 
After all, the global recession is still on-going, there's no end in sight for the Russia – Ukraine war and global spending power has taken a hit. In fact, countless businesses closed and over 9.6 million people lost their jobs between 2020 – 2022. 
But if your business prospered amidst all the chaos, then showing a bit of gratitude to those who kept you afloat is the least you can do. 
With that in mind, we've compiled a list of 7 corporate gift card ideas to share with your clients and customers this Christmas. So without further ado, let's dive right in!
7 Corporate Gift Card Ideas To Share With Clients & Customers This Christmas

Sharing digital gift cards with your clients and customers will give you a competitive edge and boost your business reputation. It's still a more popular idea than ever to give virtual gifts, despite the end of the pandemic.
You have to get creative with gift cards and consider what your customers would appreciate most. We've prepared a list of the best gift card categories along with gift cards to share this Christmas.
     1. Food & Restaurant Gift Cards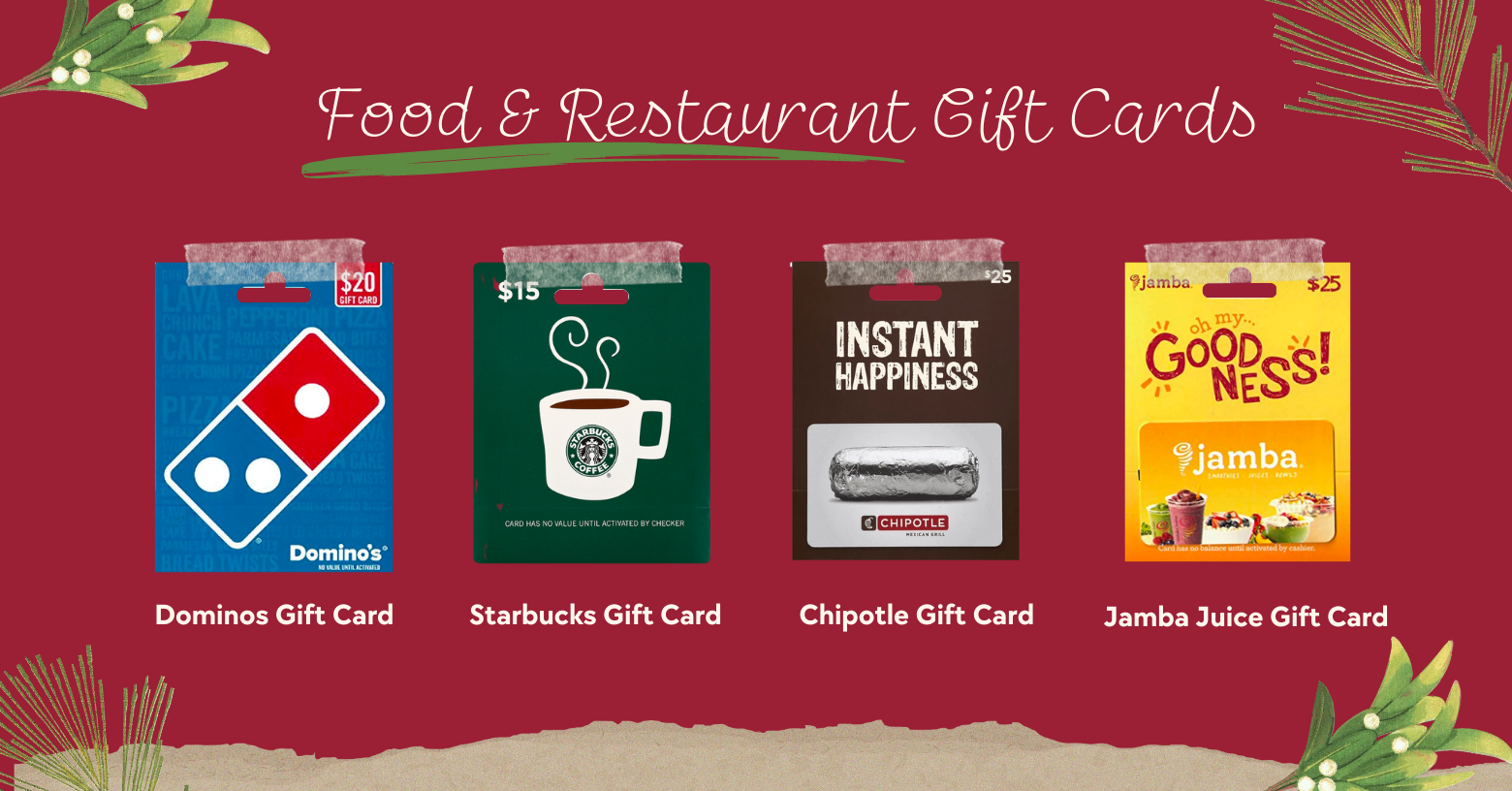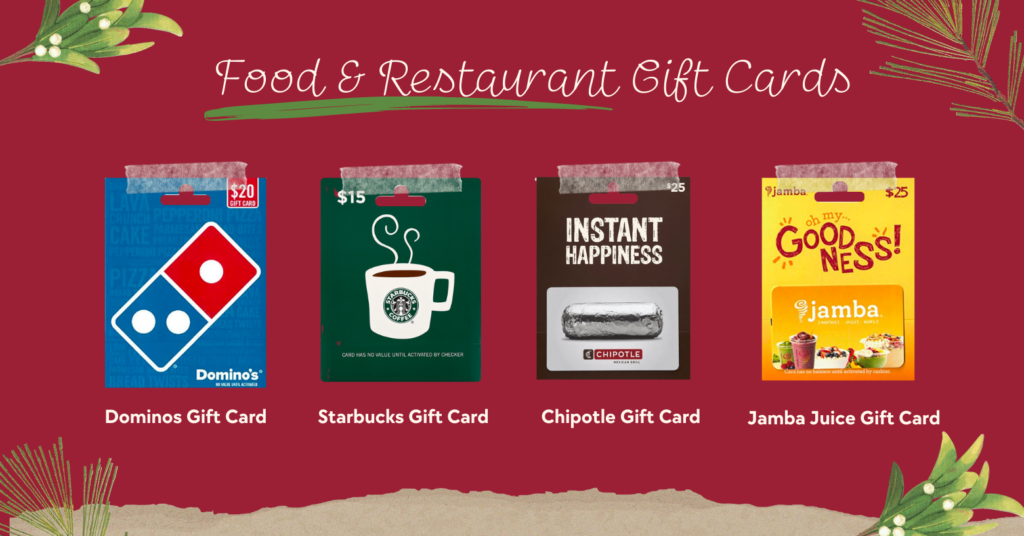 Most people eat at more than one restaurant every week. A few factors contribute to this. First, eating out is convenient—you don't have to cook or clean up afterward! 
Eating out gives you a chance to relax because someone else is doing the cooking and cleaning.
Moreover, people like to socialize with friends, family, and coworkers at restaurants. Eating out allows your recipients to try new food and enjoy a break from the hectic everyday life.
For millions of people, there's nothing quite like authentic pizza taste. They can rely on Dominos to deliver their favorite pizzas and make every occasion special.
     2. Fashion
& Lifestyle Gift Cards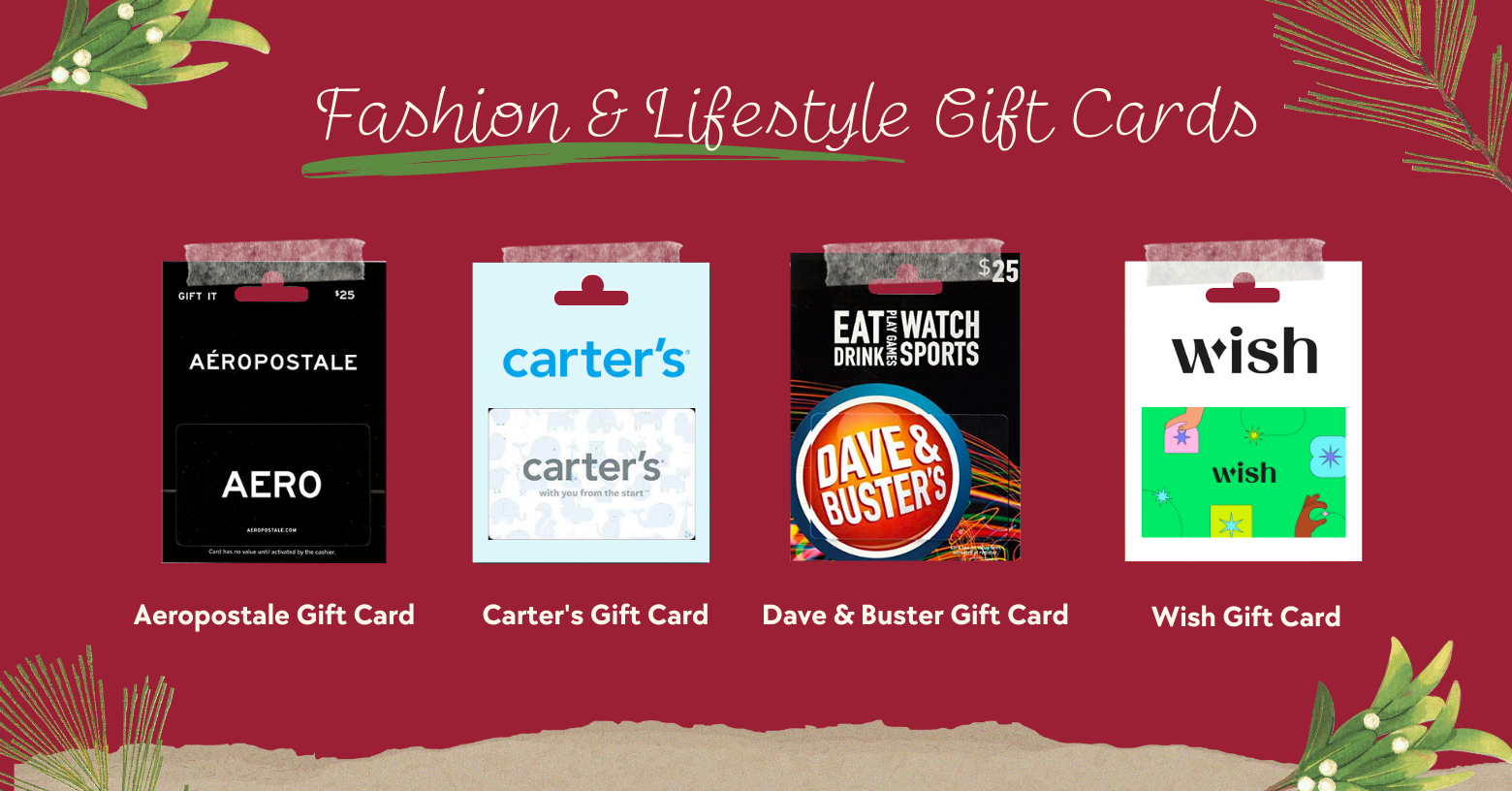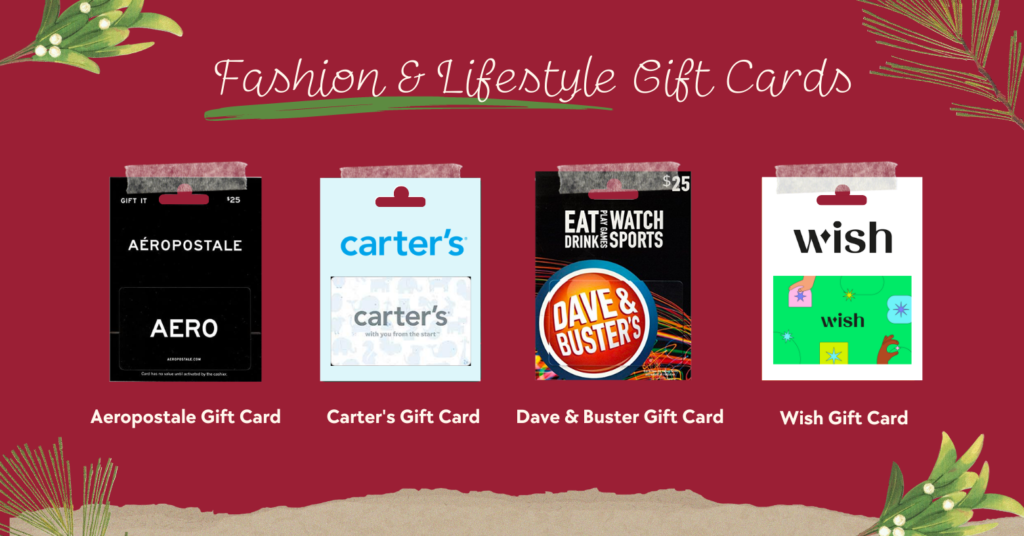 Sharing gift cards from the fashion and lifestyle category can truly delight your customers. After all, everyone loves to sport fashionable, trendy looks. you can share Dave & Buster Gift Cards, Abercrombie & Fitch Gift Cards, GAP Gift Cards, Wish Gift Cards, H&M Gift Cards, Macy's Gift Cards, and many more.
We have shortlisted some of the contemporary gift cards you can start sharing with your customers this Christmas → 
Send Carter's gift card now with our API to share affordable eGift balances so recipients can shop for the best baby clothes online.
     3. Sports
Gift Cards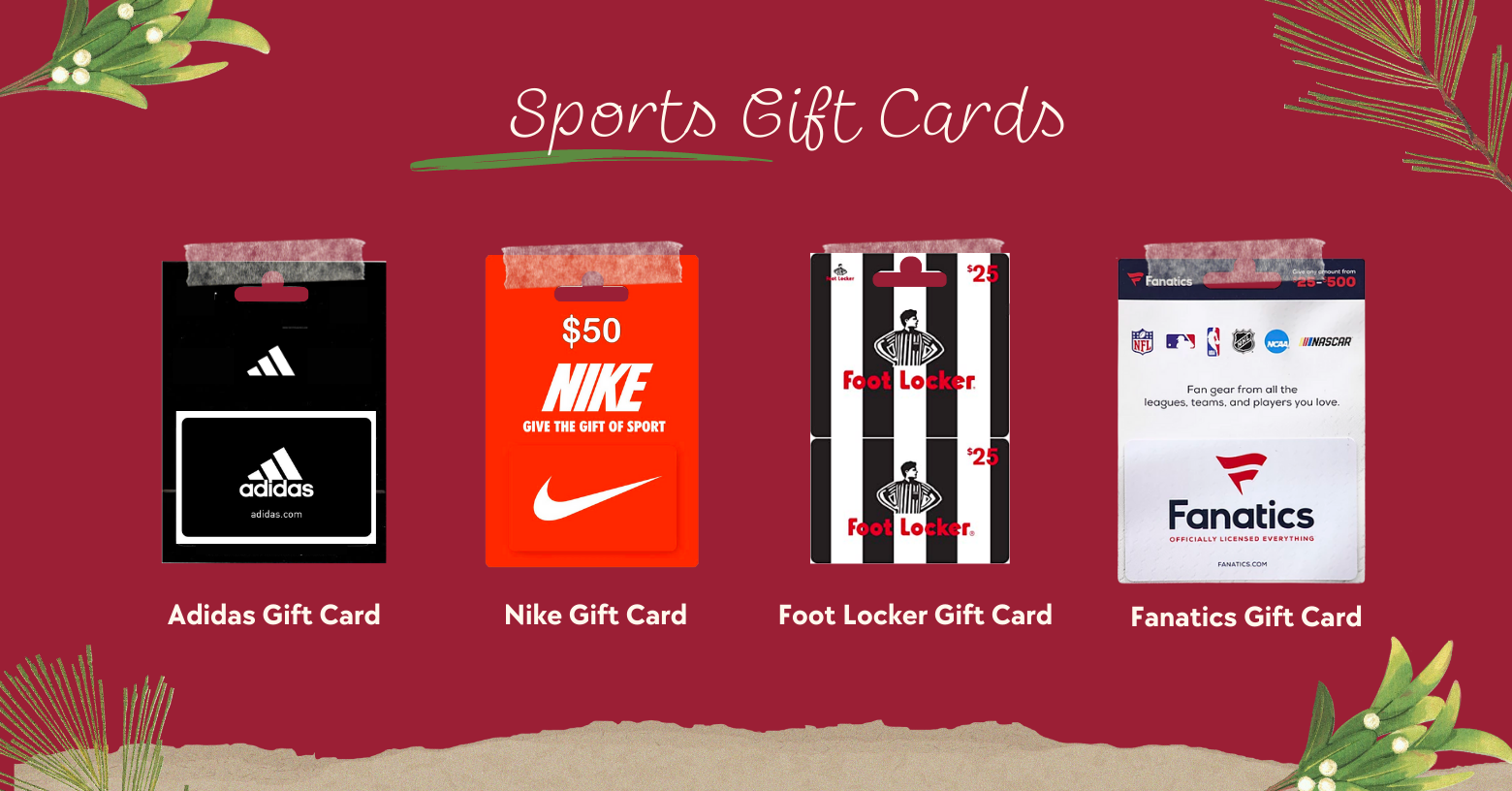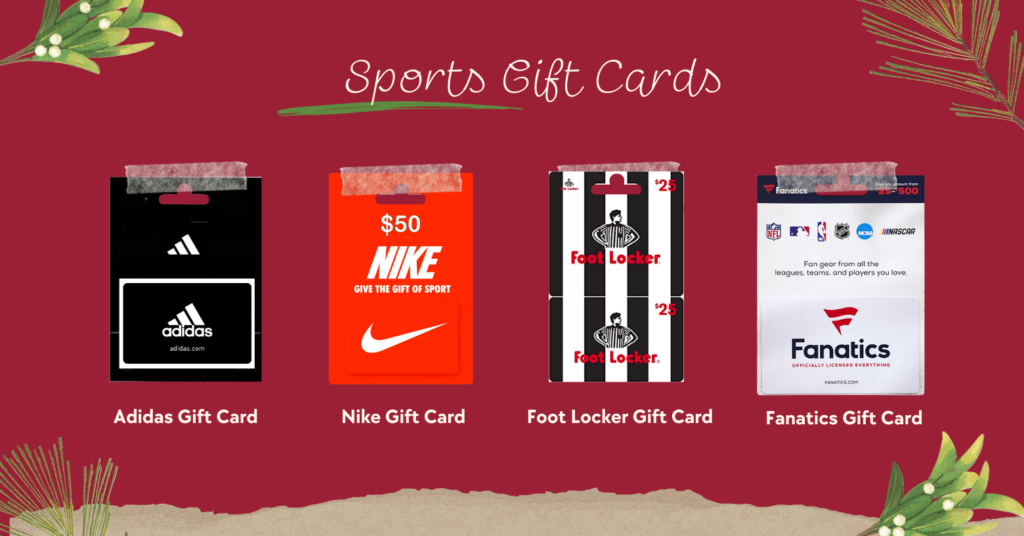 Sedentary or inactive lifestyles have made it necessary for everyone to exercise. To avoid the fate of lifetime disorders, many people try to get into the habit of exercising on a regular basis.
Most people feel that finding the motivation to exercise is hard to come by, and procrastination dominates any attempt at leading a healthy lifestyle. When you give your customers a sports gift card, you are giving them the freedom to choose their favorite sports outfits and accessories that fits their needs.
You can boost your clients' motivation to get moving with a:
In addition, you can choose the denomination of the card, so you can always give them something they'll love at a discounted price. So why hesitate to share an Adidas Gift Card this Christmas with your customers? Contact us today to learn more.
Moreover, you can choose the gift card denomination based on your budget and share a convenient Foot Locker Gift Card based on your client's contribution to your business. You can share them with thousands of recipients in bulk instantly from the Incenti API.
With this gift card your recipients can buy their favorite team merchandise and excellent sports gear at Fanatics.com, such as football jerseys, T-shirts, hats, collectibles, and more! Contact our team about sharing bulk Fanatics gift cards for your clients today!
     4. Luxurious
Lifestyle Gift Cards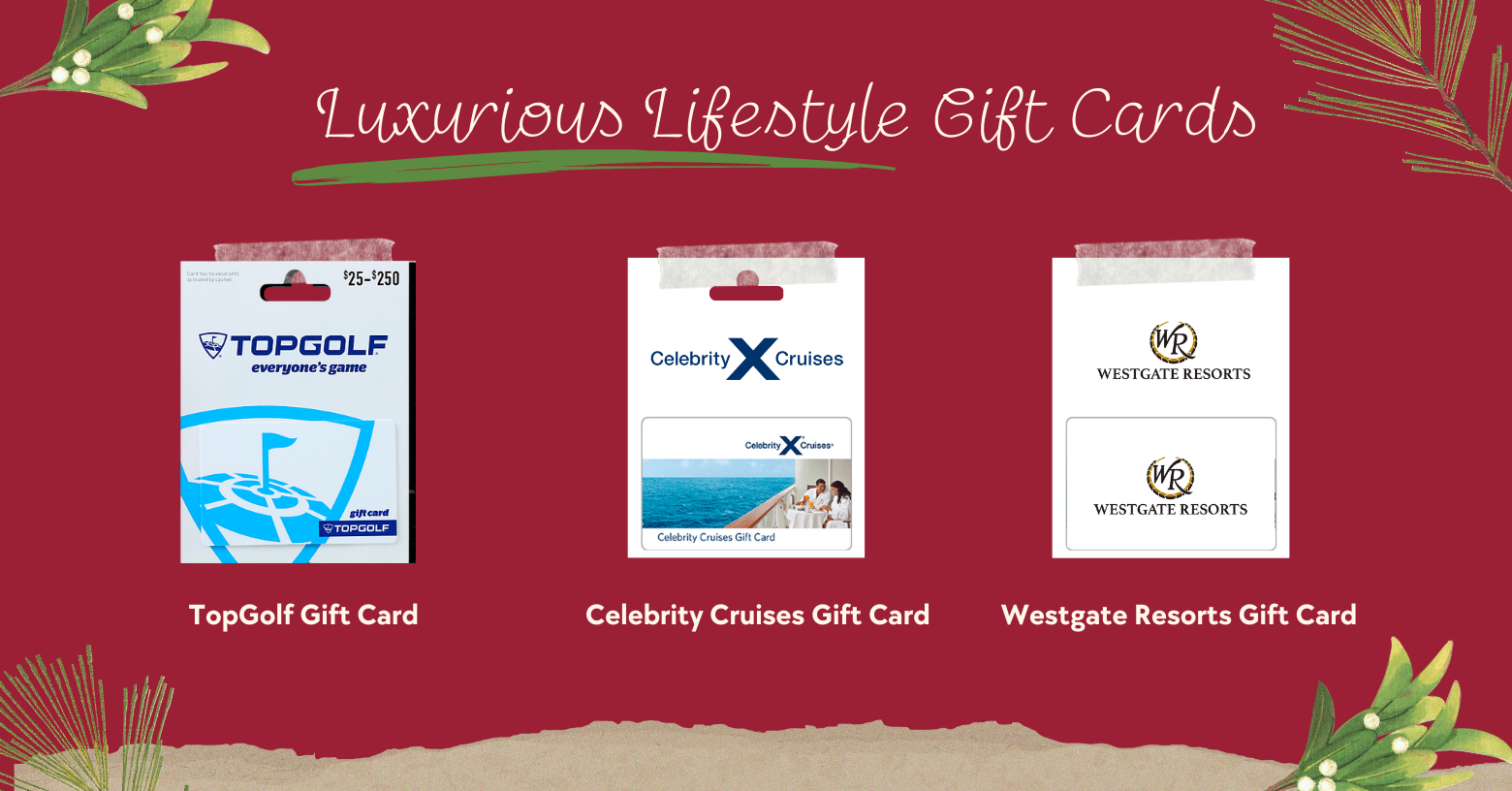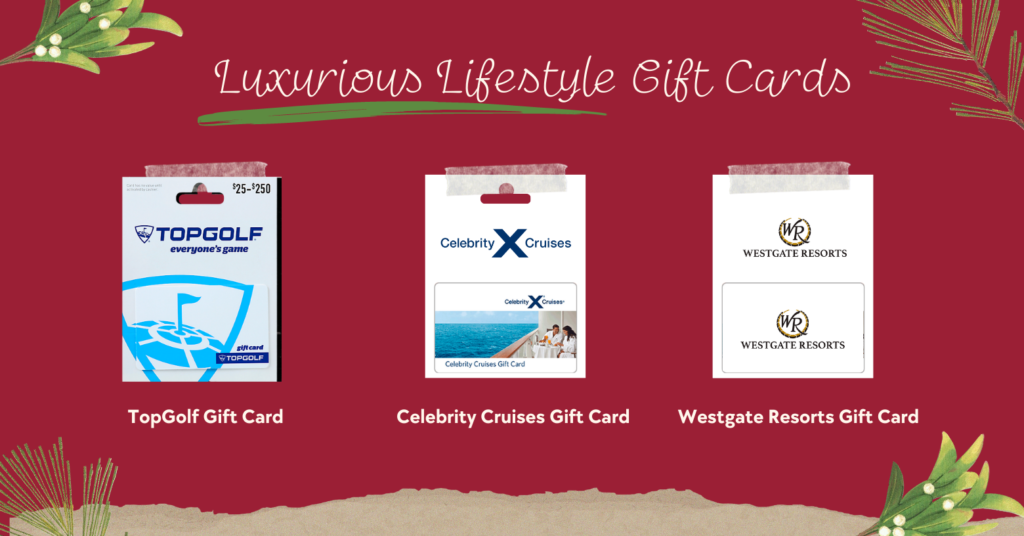 Every business has a diverse customer base. Therefore, customers who already live an elite and luxurious lifestyle may not find these gift cards surprising.
To please this type of customer, you'll need to share luxurious lifestyle gift cards. By doing so, you'll be directly impacting their lifestyle and, simultaneously make them feel happier and blessed.
Listed below are some corporate gift card ideas that will help you stand out from your competitors.
In addition, your conversion rate will increase in the long run due to your existing customers' willingness to purchase more.
Also, there's every likelihood that your new customers will choose you over your competitors because of these gift cards. So share TopGolf Gift Cards now and surprise your customers in the best way possible.
With more than 60 years of experience creating unforgettable vacations, you can trust Celebrity cruises gift cards to inspire memorable experiences.
From their tropical atmosphere to spacious and luxurious rooms with private pools – Westgate's got everything needed to make your recipients' vacations one to remember.
     5. Gaming
Gift Cards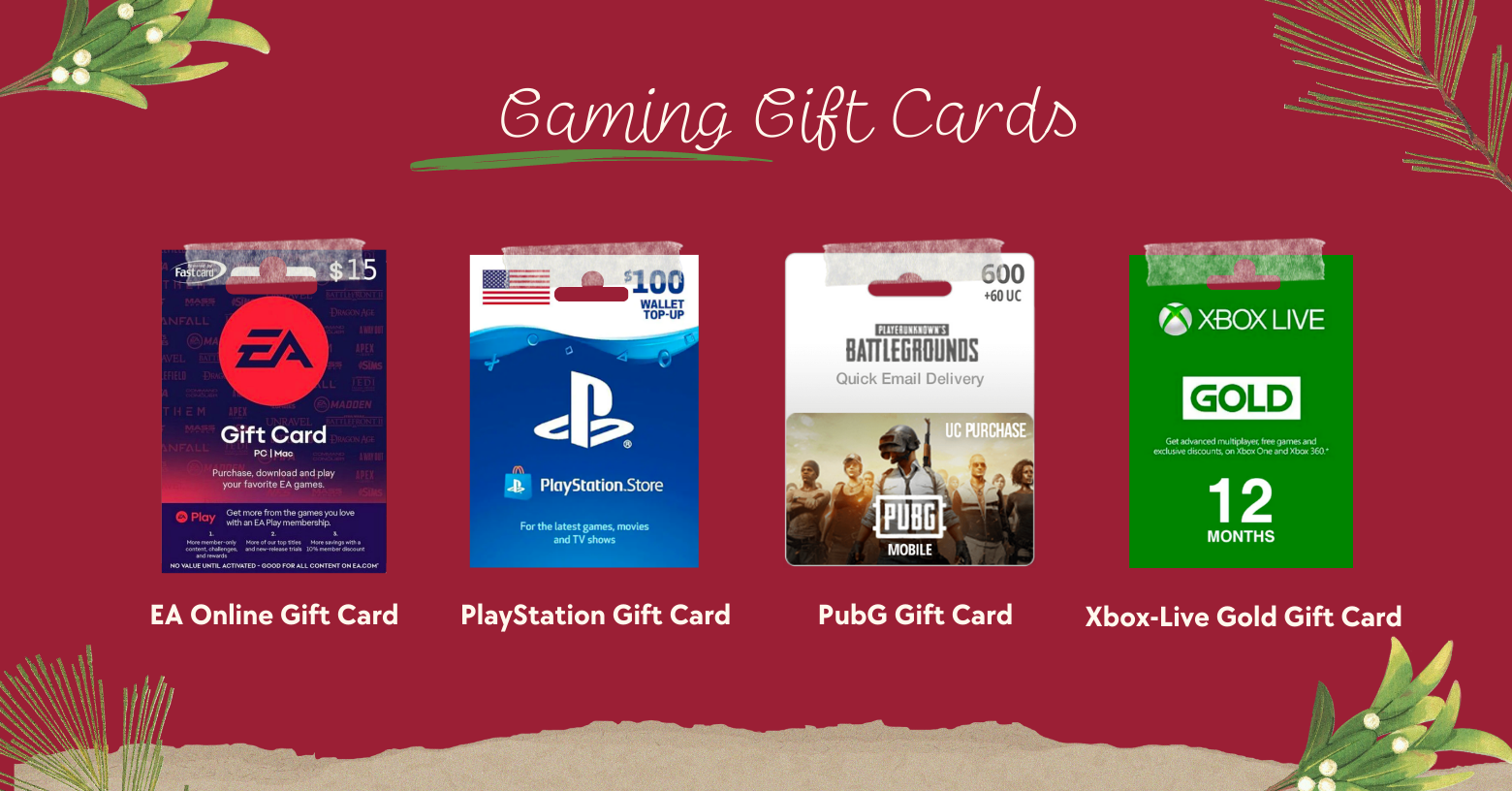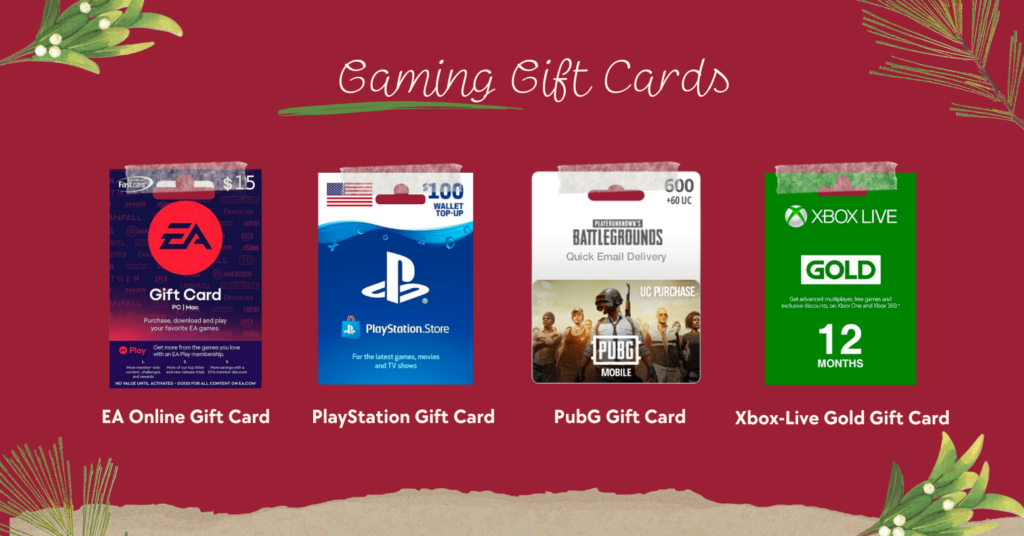 In today's generation, we know that people love gaming. So if you're looking for a gift that will surely delight your audience, why not consider giving them Gaming Gift Cards?
Again, the vital thing to note is that you need to know the preferences or choices of your clients and customers to make them feel special and valued.
We've shortlisted some of the common and all-size-fits gift cards that can bring smiles, joy, and happiness to your client base.
Not only will they be thrilled with their favorite games, but so will their kids! With multiple denominations available, you can share them within your budget.
Your recipients can delightfully use them on exciting PlayStation Gift Card deals on the PS network and redeem them against hundreds of AAA titles and indie games, among other features on the PSN, making them truly unique! So, share PlayStation Gift Cards with your customers this Christmas and quickly get the edge over your competitors.
PUBG Mobile Gift cards make excellent customer loyalty rewards. With multiple PUBG Mobile top-up denominations available, you can offer flexible value to recipients with the PUBG Gift card. So, why give it a second thought? Share your requirements with us, and we'll take care of your gift ideas as our own.
Furthermore, these digital gift cards can help your audience directly buy games and more from their console or through Xbox.com.
One of the most popular e-gifts is Xbox Live Gold 12-month Gift Card, which will impress your clients and customers for a whole year! Why not share unique gaming experiences instantly with Incenti API today?
     6. Entertainment
Gift Cards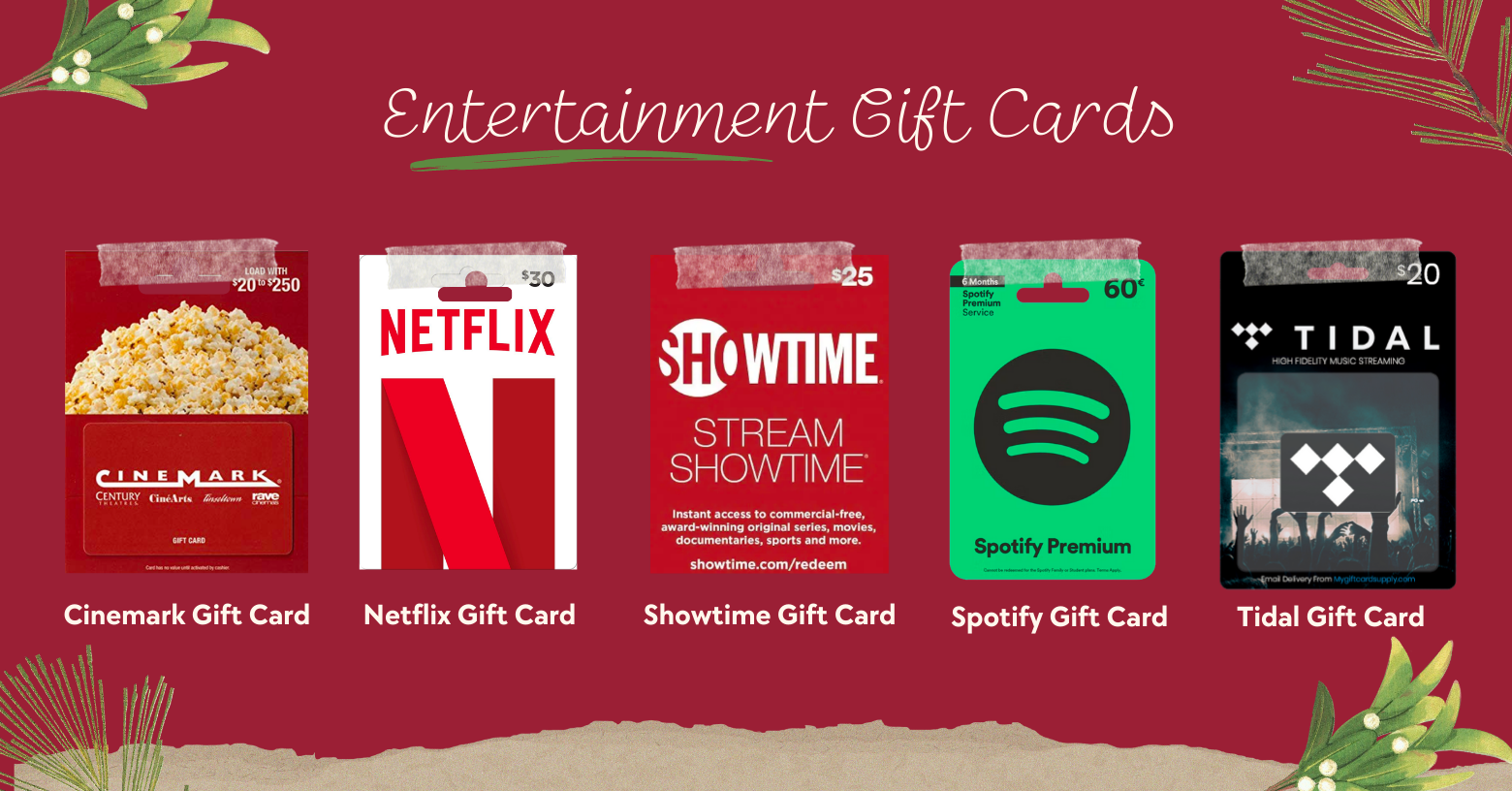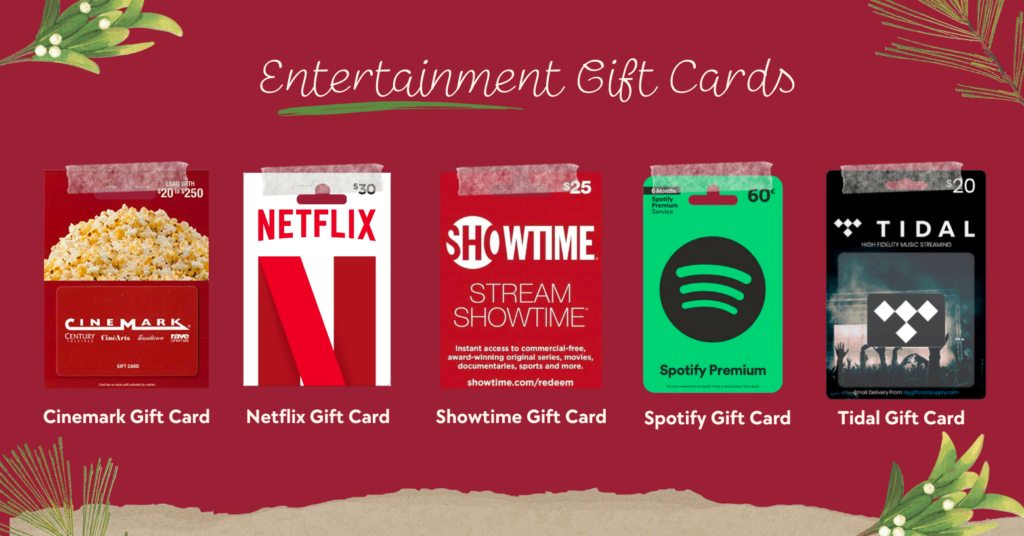 Let your customers and clients choose their Christmas entertainment this year. Festive seasons are all about enjoyment and fun with family and friends, so give them an Entertainment gift card to improve their holiday.
So, share them with your recipients worldwide through the Incenti API for a fast-paced and scalable rewards program today!
The more memorable shows they watch, the more they'll thank you for sharing these tremendous digital gift cards! Share Netflix Gift Cards this Christmas with Incenti and increase your brand awareness!
So, why give it a second thought? Share the love of entertainment this Christmas with Incenti and strengthen your business success story!
Spotify's vast music collection continues to grow, and premium services add so much to the experience daily. So, it's hard to argue that this eGift isn't ideal for your gift idea!
You can instantly distribute Spotify eGifts in bulk via Incenti API to sustainably reward your employees or customers today.
With a catalog of more than 60 million songs and 250,000 high-quality videos, it can be a perfect present for your recipients this Xmas. So why wait? Distribute them in bulk with the Incenti API today!
     7. Travel
Gift Cards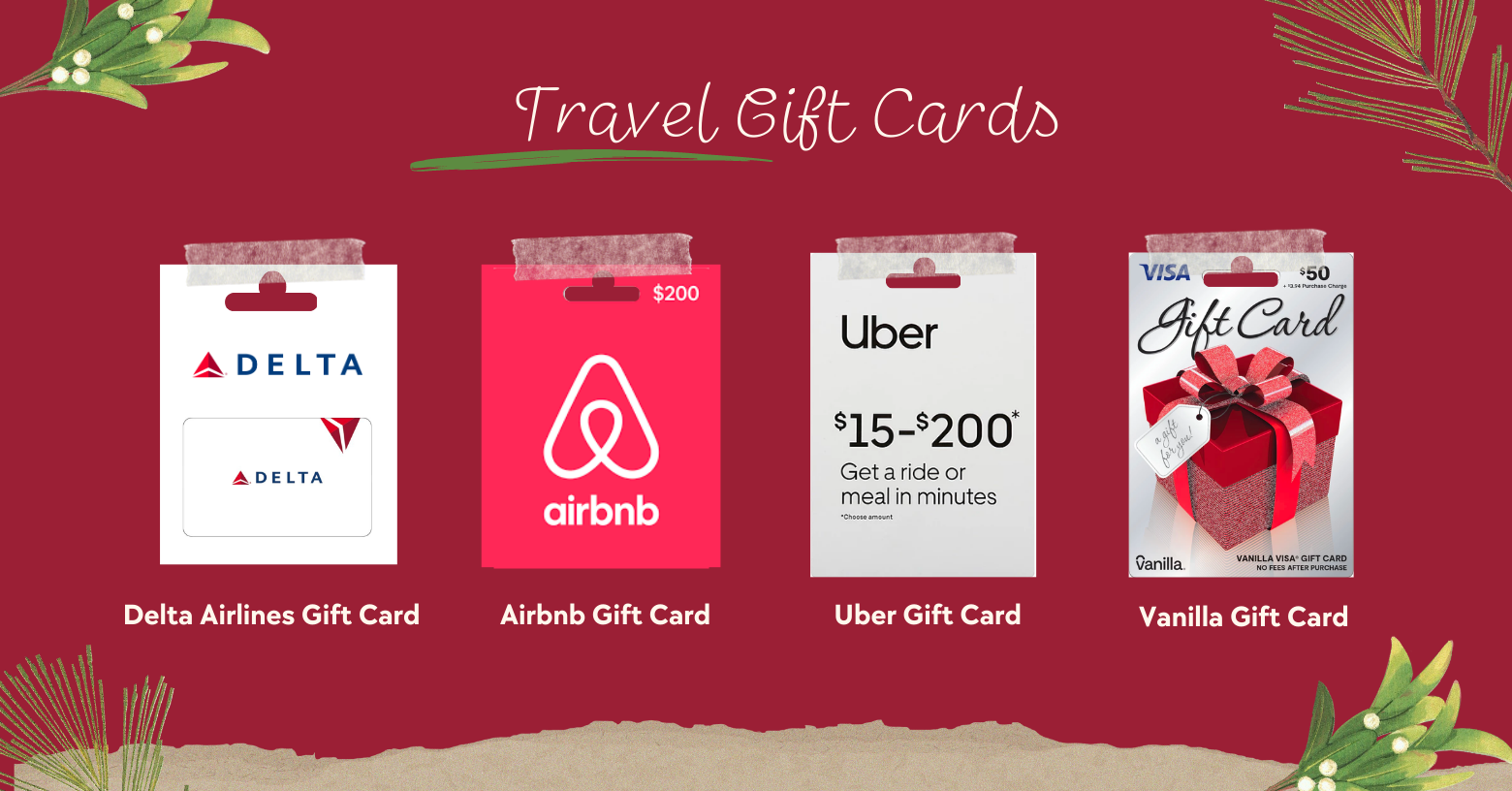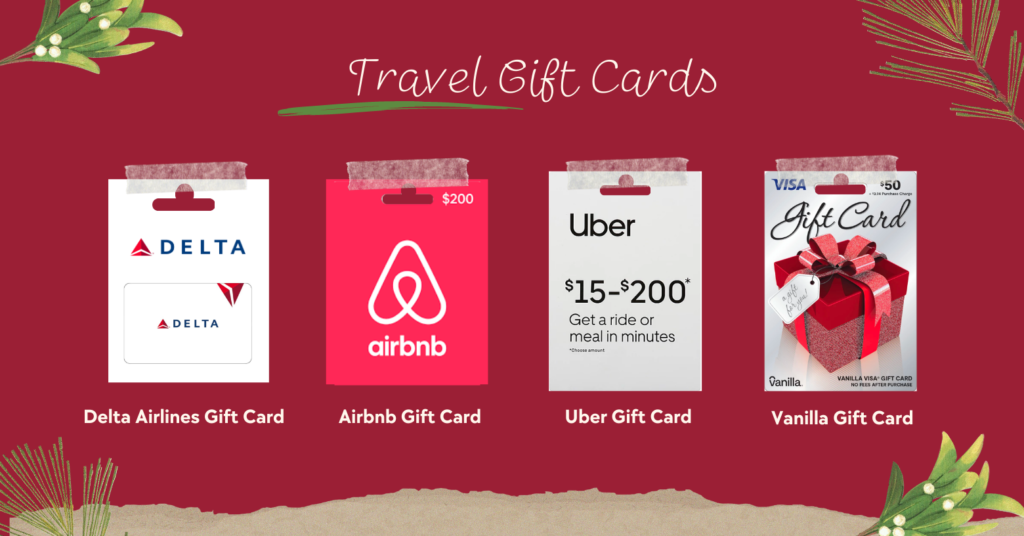 December is here. The weather is cold but pleasant. It's time that your clients might be booking their annual leave so they can relax, destress, and rejuvenate before returning to work next year with renewed vigor.
People often plan vacations during the Christmas season but are also looking for ways to make sure that higher costs keep them from taking a vacation.
You can help your clients save money on their next vacation by sharing travel gift vouchers. With these travel gift cards, they can avail of exceptional discounts on flights and hotels and discounts at restaurants and local transportation.
With Incenti, you can offer them multiple denominations of Delta Airlines gift cards, enabling a fast, secure, and reliable gift card-sharing platform.
Share the Airbnb Gift card as Christmas presents and let them choose from over a million homes in more than 34,000 cities worldwide!
They are great value for money as your recipients can save them against a host of Uber services such as Uber Eats.
Furthermore, these versatile cards are a perfect fit for a great gift you can share this Christmas with your customers!
Wrapping Up
The right corporate gift cards can help you secure customer loyalty, gain publicity, build brand awareness, and increase sales. Hopefully, this guide has provided you with some corporate gift card ideas regarding Christmas gifts for clients so that you can create the perfect strategy for your company's needs.
When you give gifts to your clients, they will remember you every time they benefit from it. This will make them eager to become your biggest brand ambassadors.
Remember, choosing the right gift type is ideal once you know the preference and tastes of your customers. Since you're only a few days away from the end of the year, it is also great to start thinking about sending corporate New Year gifts to your most valued clients!
So why wait? Choose a gift card to share and start automating gift card deliveries today!