Whether you're thanking employees for a job well done or rewarding customers for choosing your brand, e-gift cards can offer a personalized and convenient reward that suits everyone. 
As we're almost done with the year, it's natural to think about rewarding your customers and employees based on their annual performance. You know, Christmas is also around the corner. 
But a question arises. What kinds of e-gifts should you send? It's a tough one because you sometimes have to figure out what people want or need. And you can't be Yoda and figure out which eGift would suit someone better than the other. 
To compound your headache further, the Digital Gift Card space offers limitless options for every unique situation. 
For example, if your company's accountant has recently become a certified yoga instructor, you can reward them with an Amazon Gift Card. They can use that to purchase their yoga gear and thank you for the thoughtfulness. 
Maybe your oldest client has just begun a significant kitchen makeover. You may consider sharing a Lowe's Gift Card. Whatever the situation, your rewarding options are aplenty!
The Best $20 Gift Cards to Share with Recipients in 2023
In this blog post, we've compiled a list of the top 15 under $20 gift cards which you can share with your recipients! It's time to show your customers and employees how much you appreciate them and gain loyalty and repeat clientele more than ever before! So without further ado, let's get started. 
     1. Apex Legends Gift Cards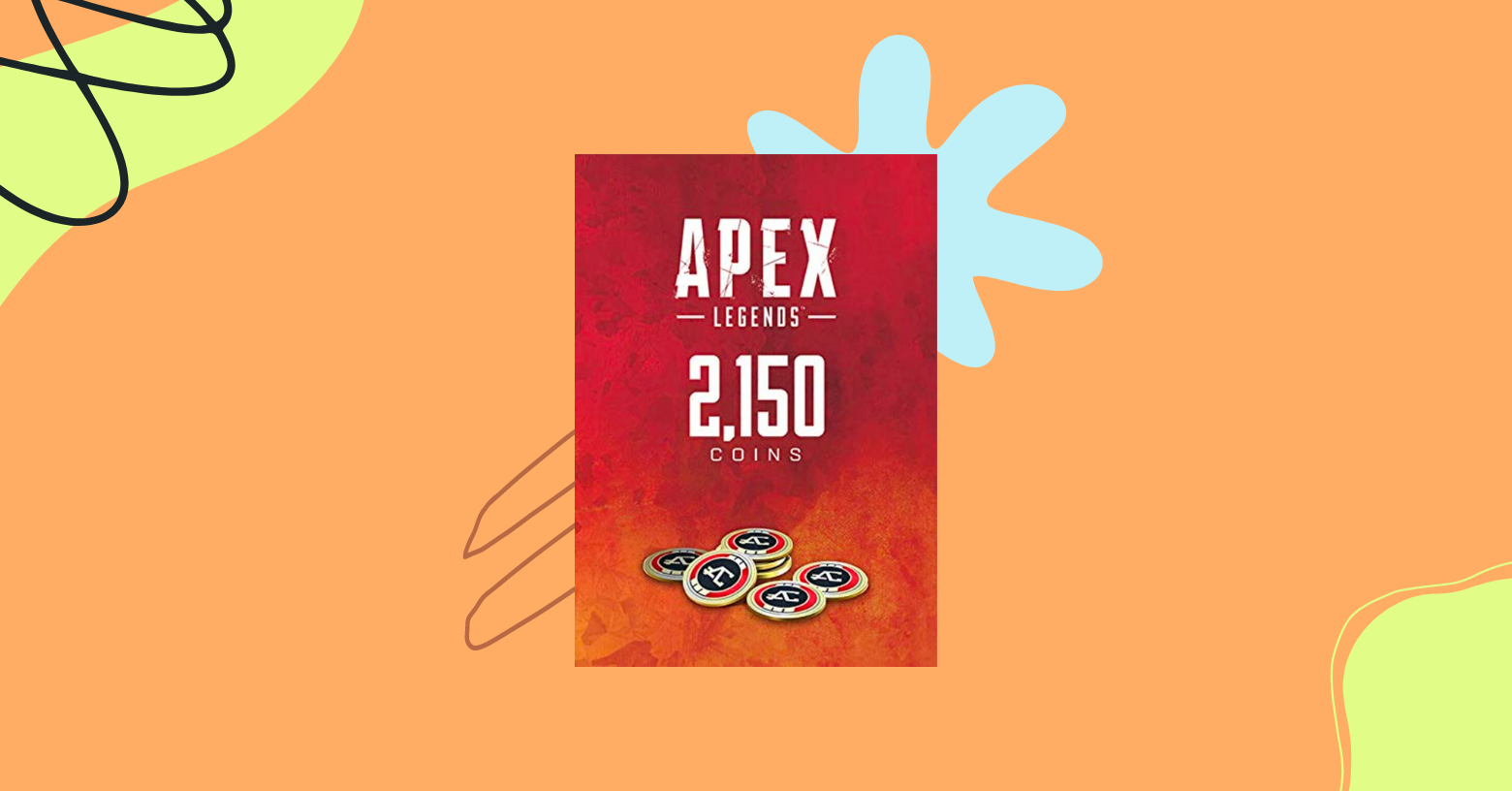 With 38.92% of US citizens already playing Apex legends, you can't go wrong with a $20 Apex Legends Gift Card! Available for PS4. Mobile and Xbox One, this digital gift card allows your recipient to purchase items within the game. 
Once redeemed, users can spend their added balance on new characters, weapons, skins, and more! And if your gamer recipients aren't into apex legends yet, what better way to give them started on this immersive gaming experience!
     2. Apple Gift Card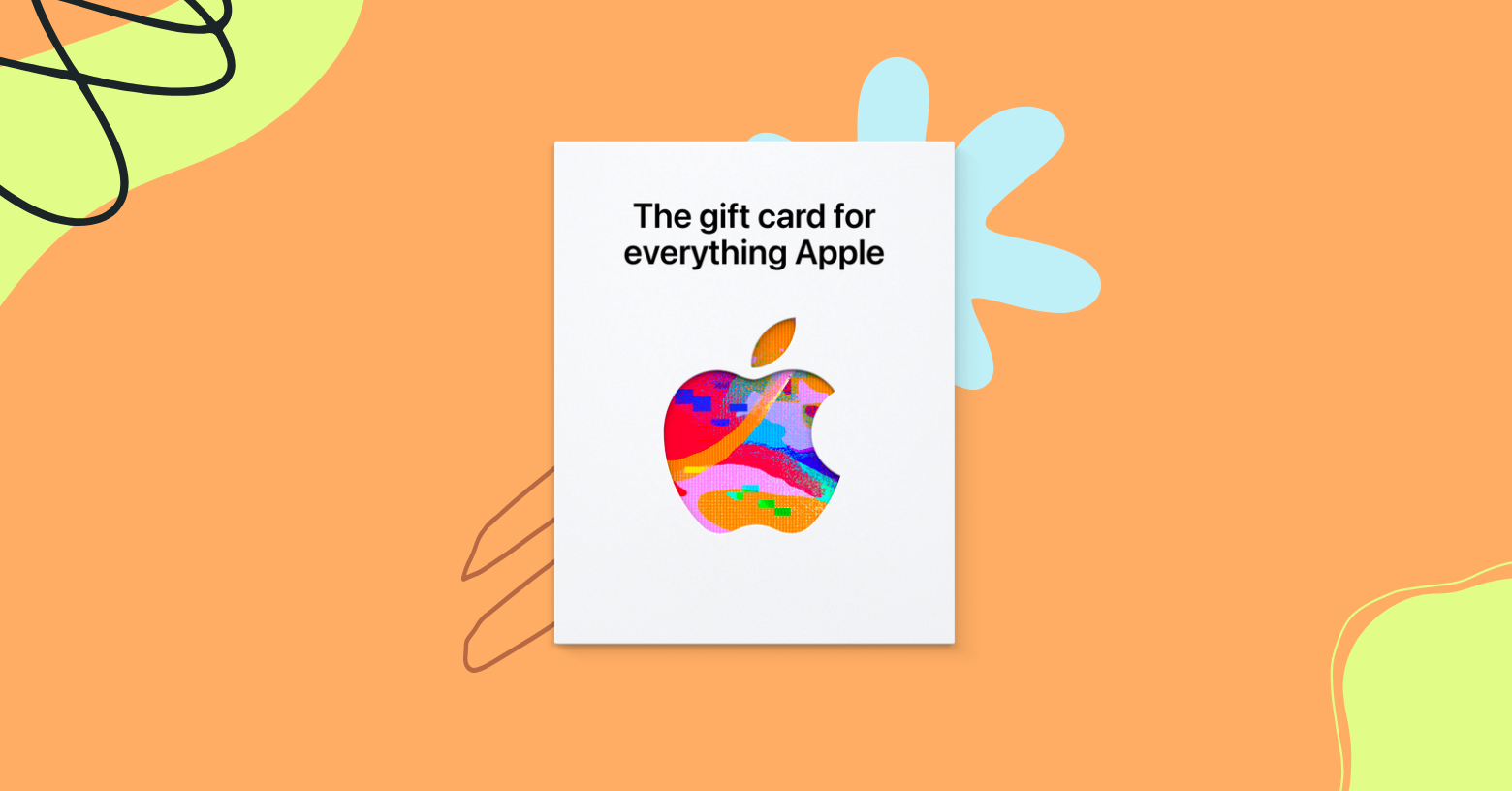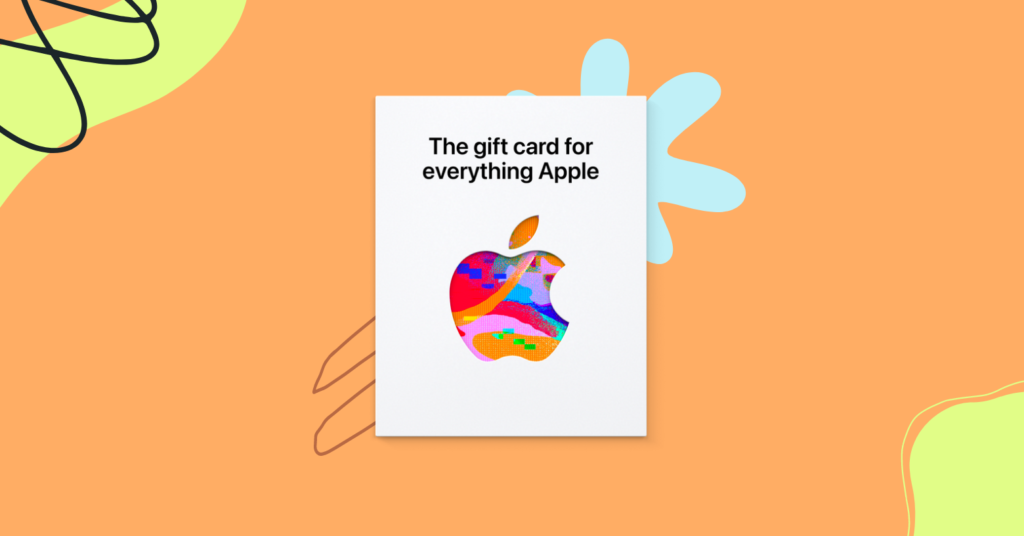 As reported by demand sage, the number of iPhone users worldwide is estimated to be  1.2 billion as of 2022. That makes Apple Gift Cards perfect for any occasion, recipient, or event. Think about it, 1 every 6 people on the planet have an Apple product which makes this gift card enormously effective and valuable!
So whether you want to give employees or customers extra credit for their favorite mobile game or surprise them with funds for that new MacBook they've always wanted, they can use Apple Gift Cards to purchase all Apple products. 
Your recipients can redeem Apple Gift Cards with denominations as low as a $5 Apple Gift Cards and many more!
     3. Bed, Bath & Beyond Digital Gift Card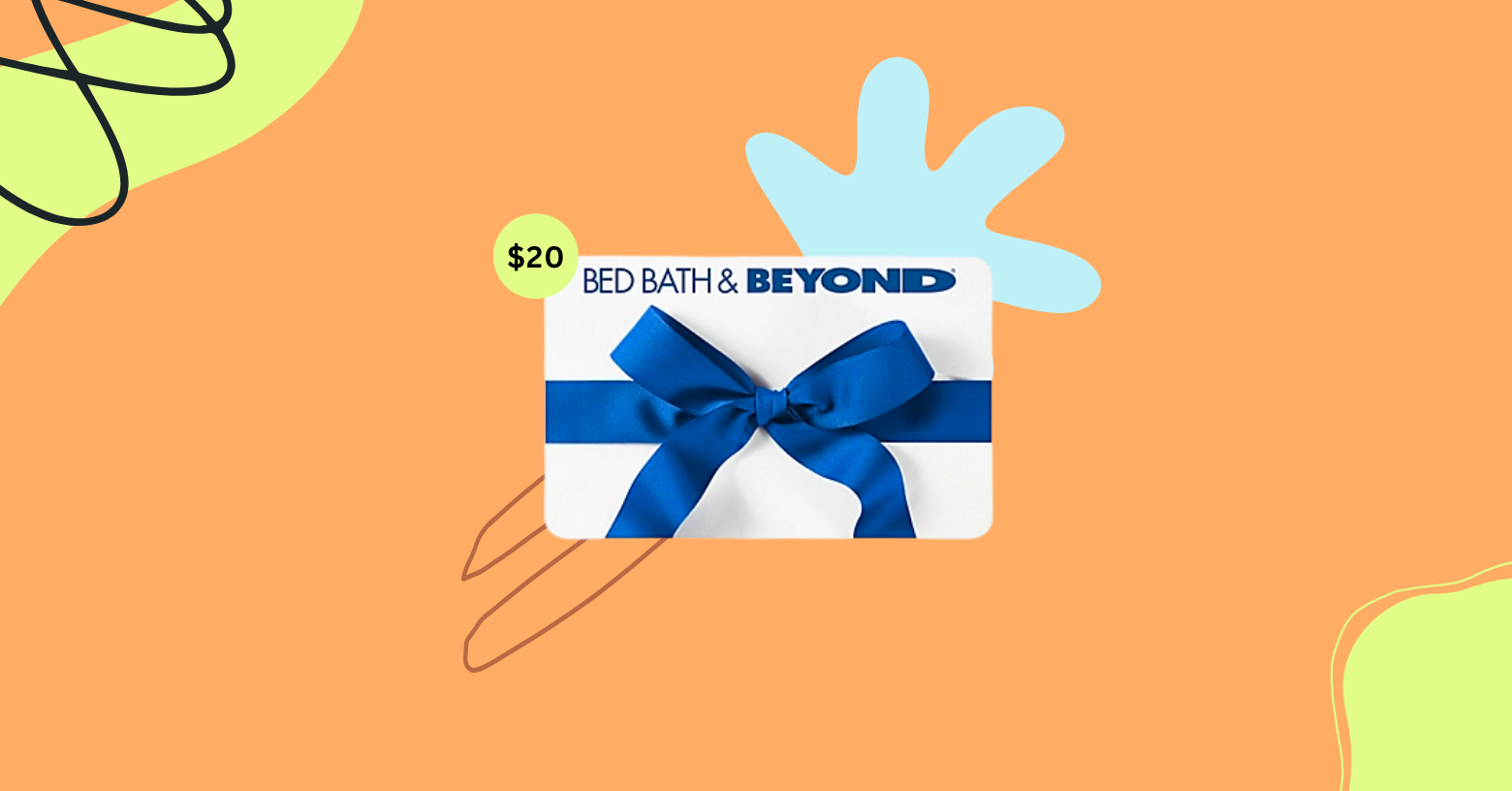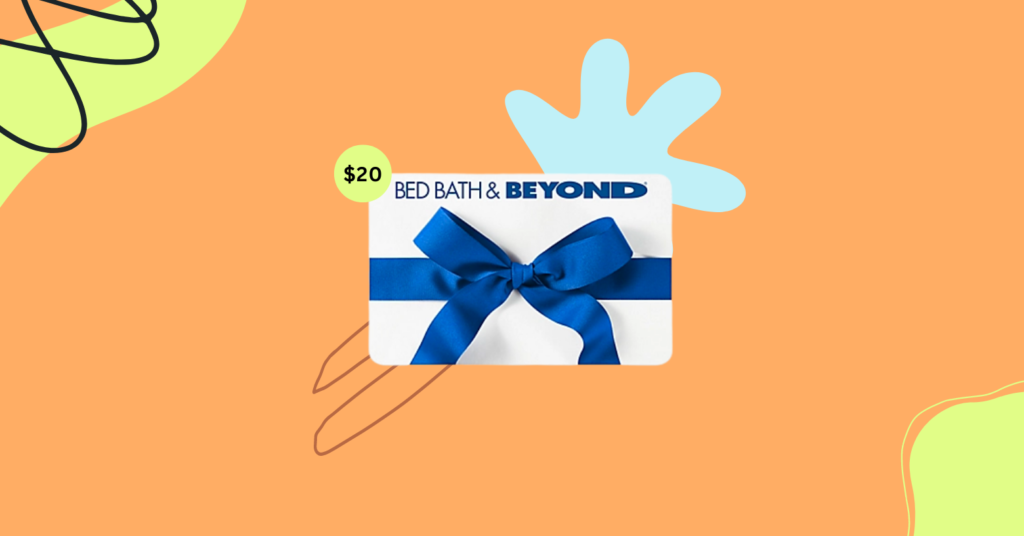 You can reward your loyal customers and high-performing employees with a Bed Bath & Beyond eGift Card. This $20 gift card is the perfect way to treat your users to new furniture, home decor, and more. 
With over 700 stores in the USA, the Bed Bath & Beyond eGift Card can be redeemed in-store or online via the official website across all 52 states. So why wait? 
Start rewarding your best employees with the perfect incentive bound to boost customer loyalty like never before. Then, start gifting with the Incenti API right away for as low as 15$!
     4. Carter Gift Cards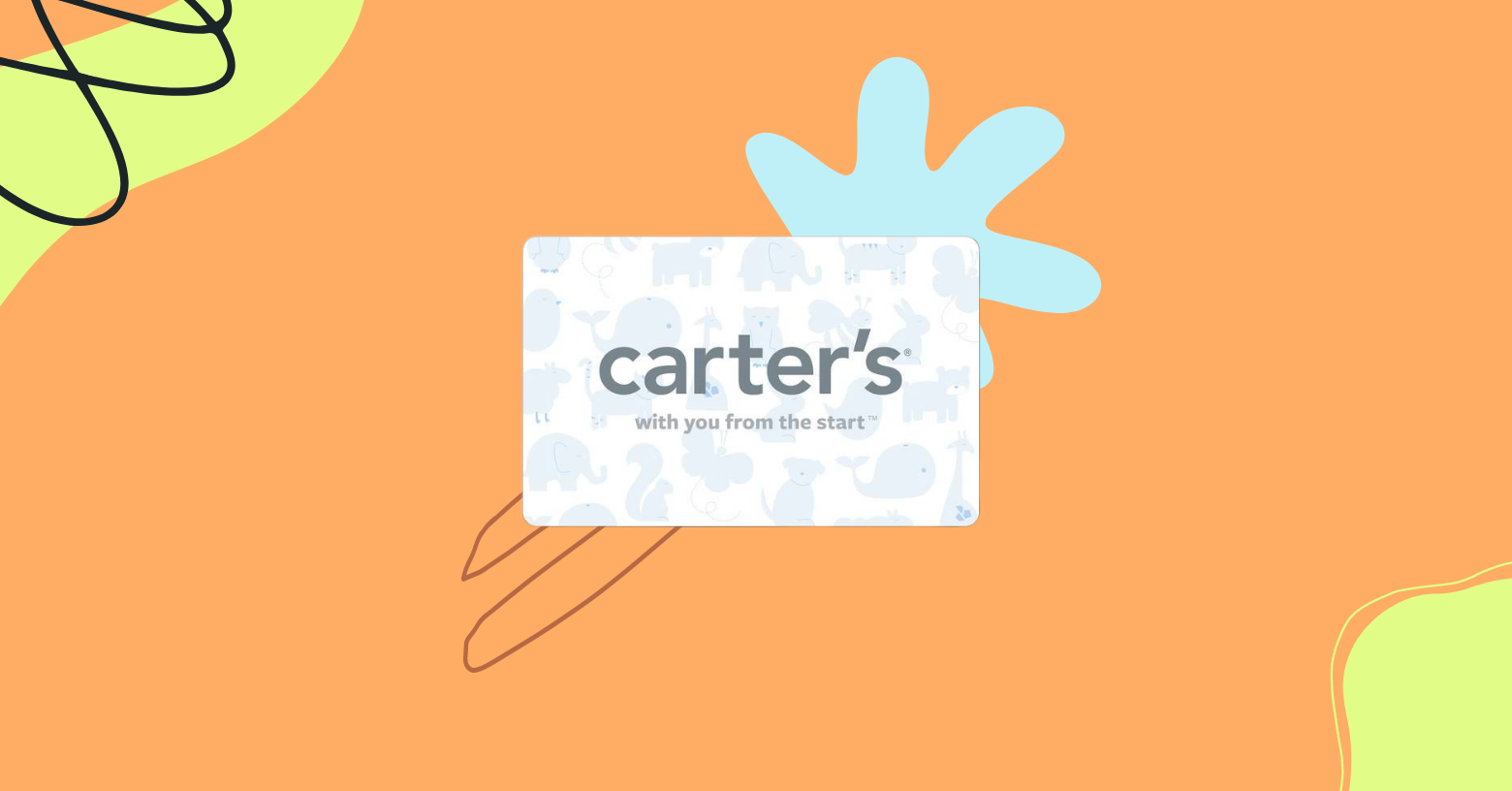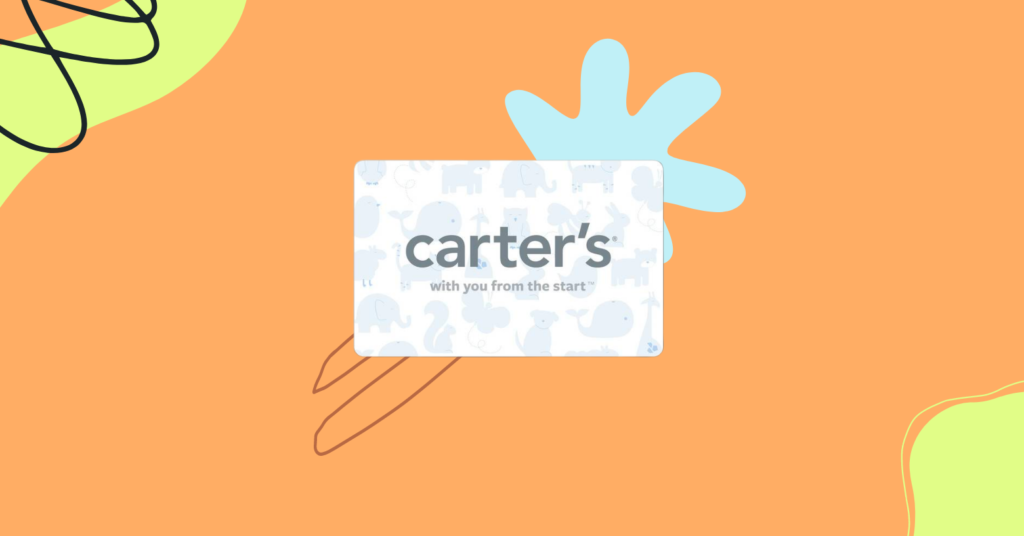 You can share Carter's gift cards with customers and employees who are about to welcome a new child in the world. By sharing the Carter's Gift Cards, you can enable your recipients to browse the coolest kids' clothing collection with exciting discounts. 
Moreover, you can also share affordable Carter's gift card balances in bulk with the Incenti API. This can help you in creating a sustainable rewards program for all your customers and employees. So start off today by rewarding your recipients with this gift card under 20$ denomination.
To share all the gift cards in the list, get in touch with us now.
     5. Cinemark Gift Cards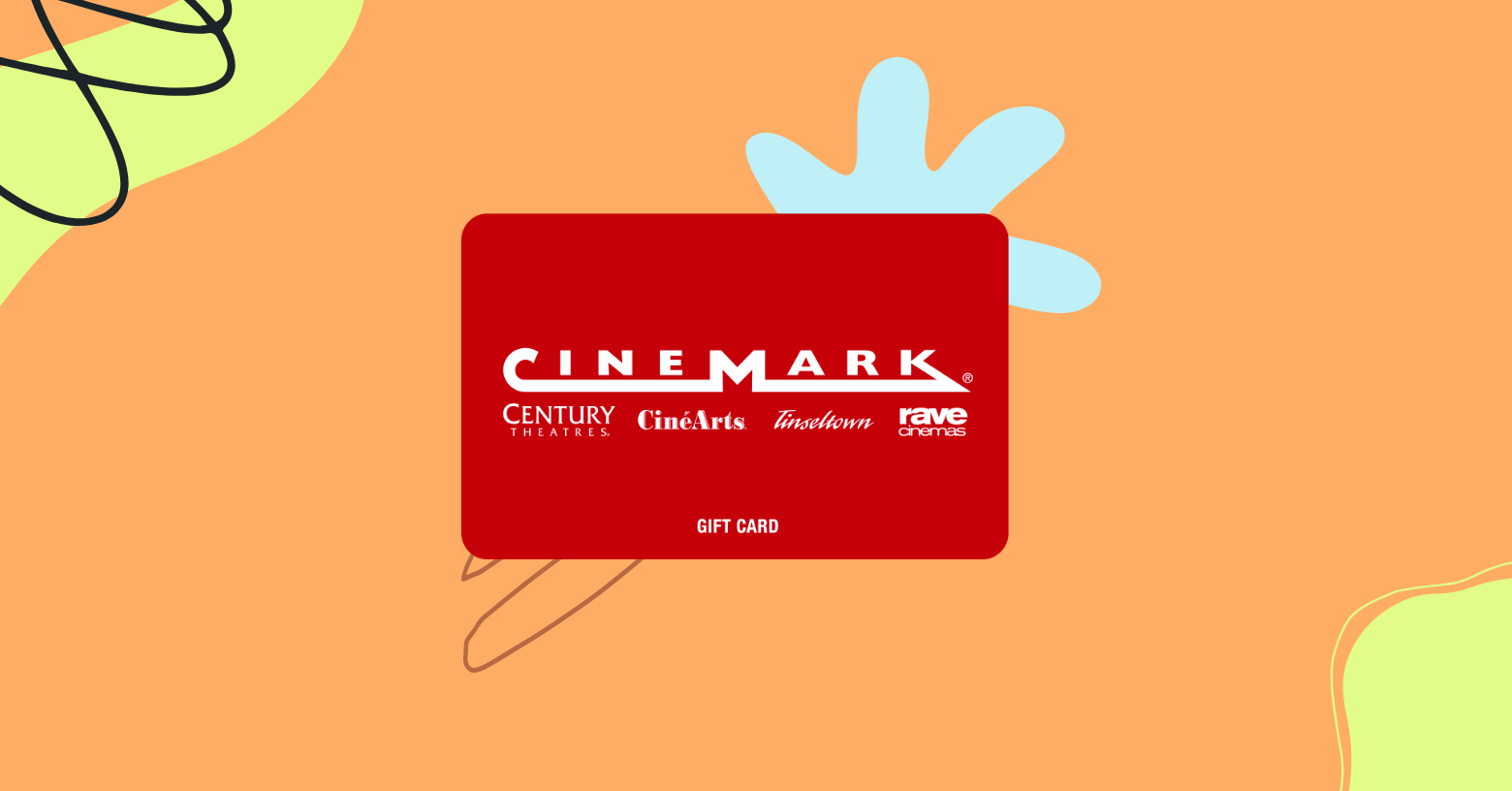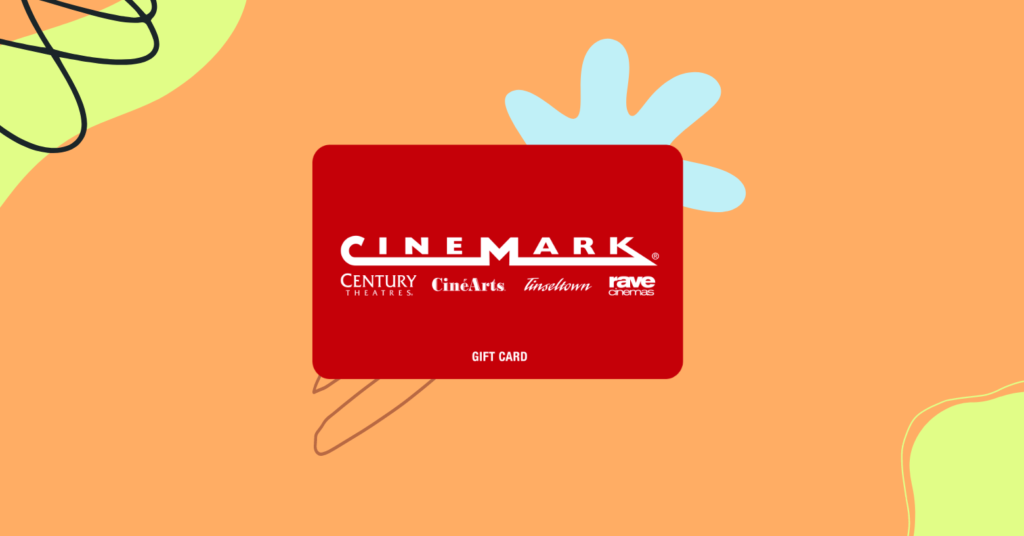 Cinemark eGift Cards are a great way to reward your customers, engage employees and boost customer loyalty. Today, you can share them with your intended recipients as rewards worldwide through Incenti for a fast-paced and scalable rewards program! In addition, this $20 gift card provides plenty of entertainment and cherishes one's mood, resulting in improved productivity.
     6. Crate & Barrel Gift Cards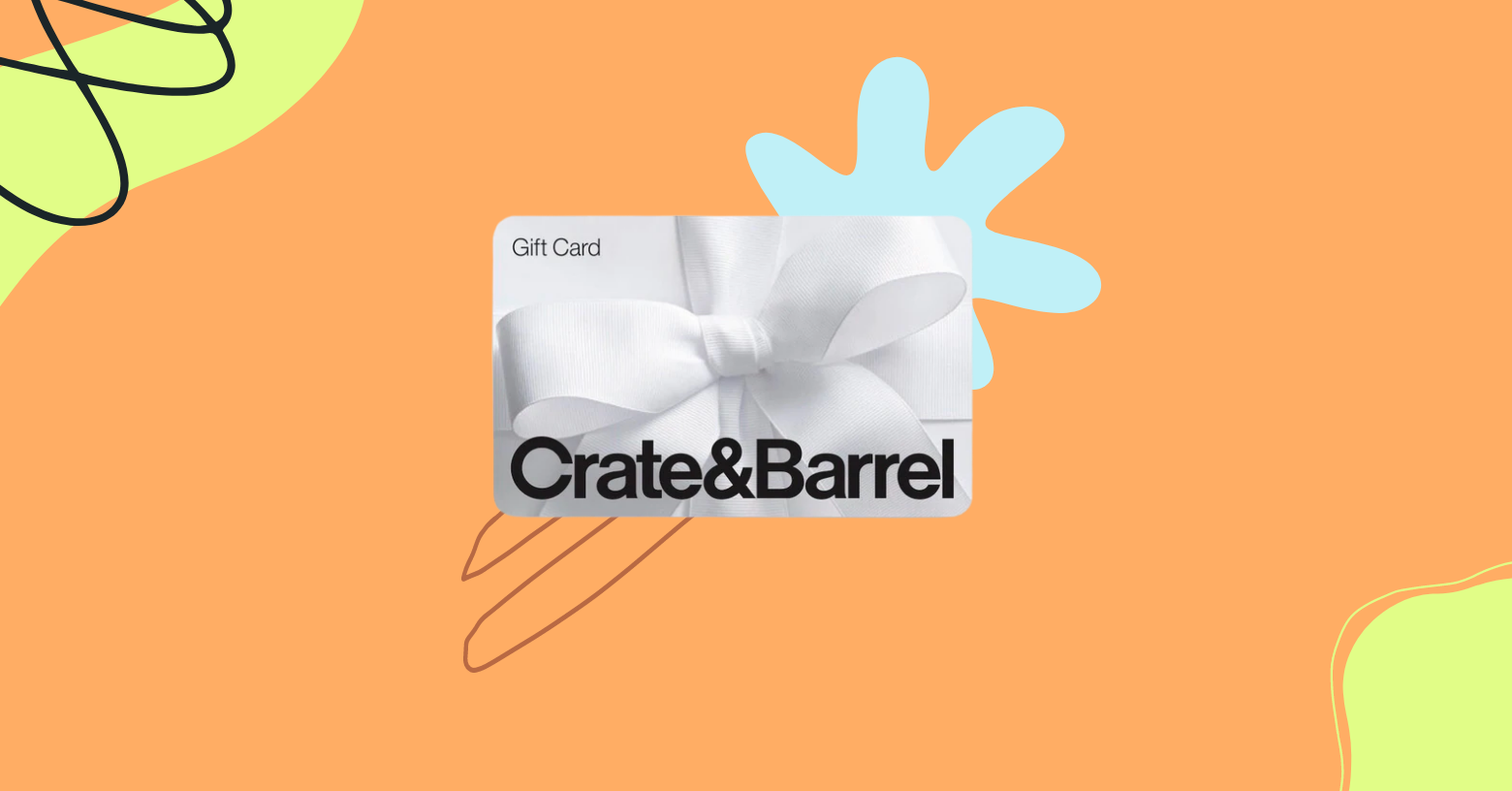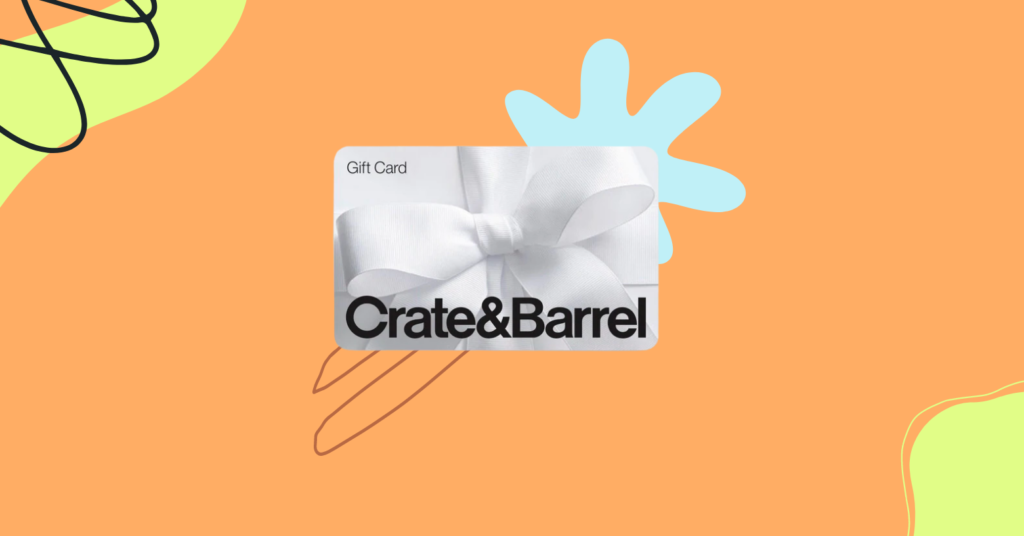 If your recipient base is looking to improve their home or garden aesthetically, you can always share a Crate & Barrel Gift Card. We offer Crate & Barrel Bulk Gift Cards and other prepaid rewards that are easy to purchase and distribute. 
Get in touch with our team, and we'll tailor a solution that works for you! Crate & Barrel offers gift cards in various denominations, including the 20$ gift card denomination, to suit every budget.
     7. CVS Pharmacy Gift Cards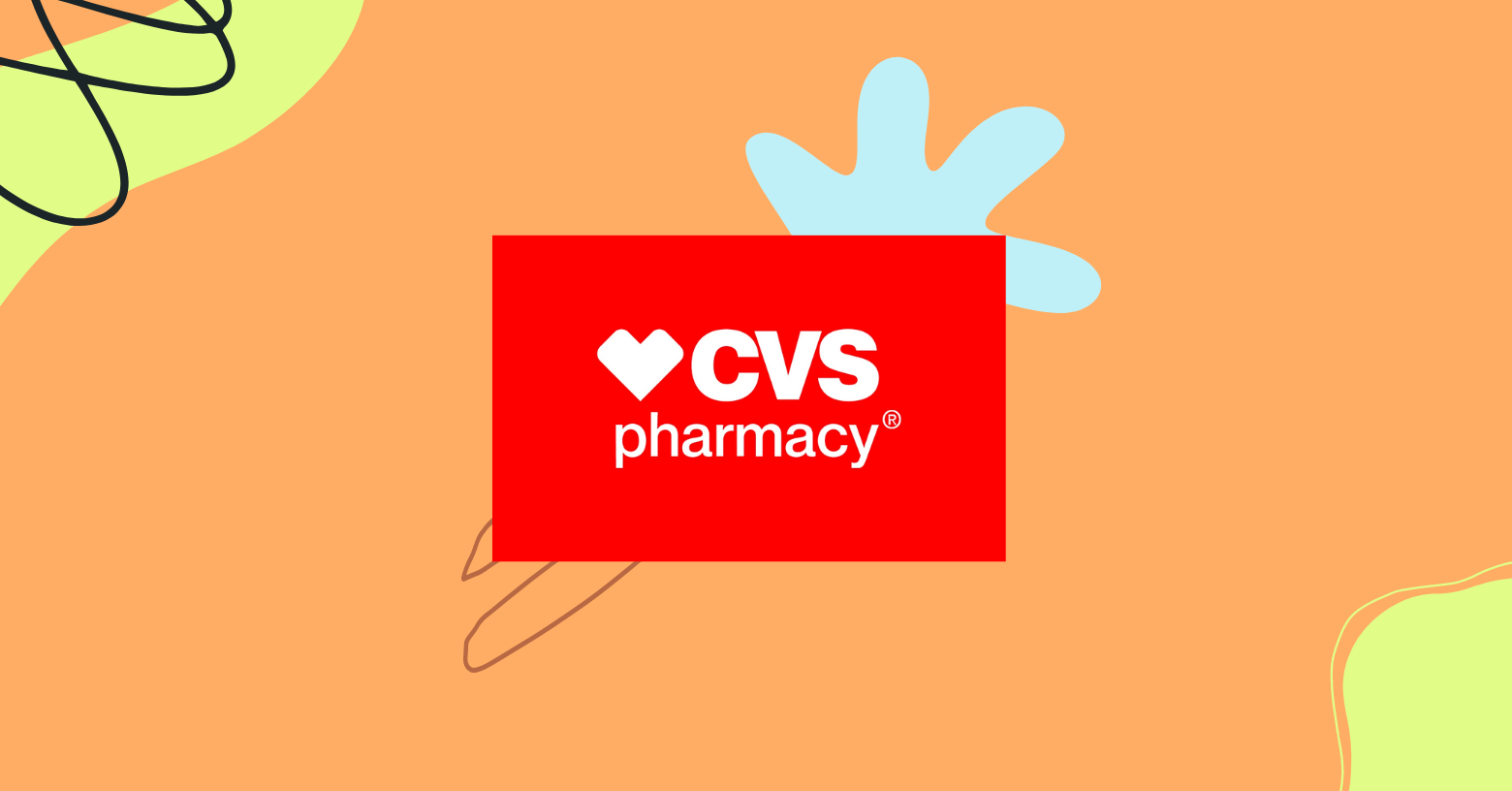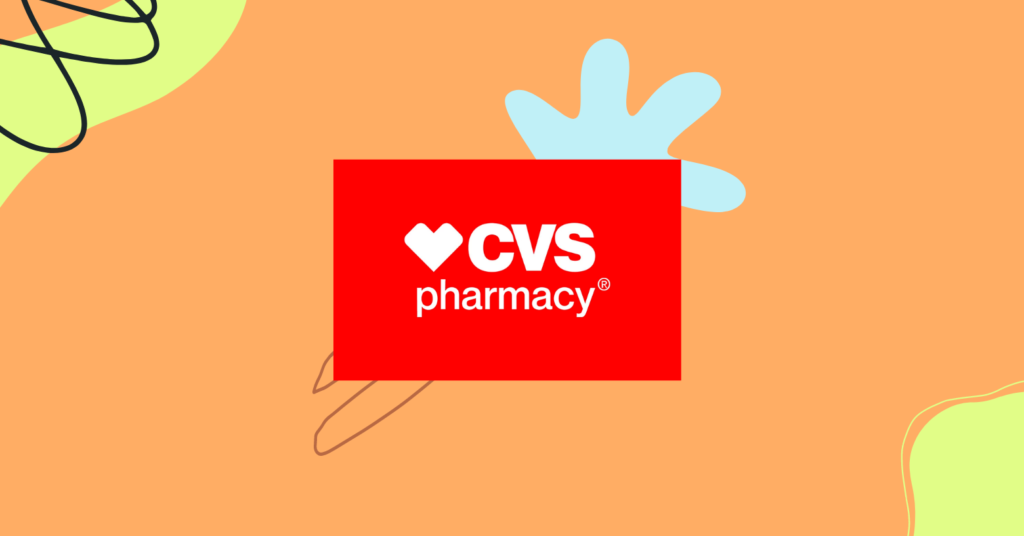 Approximately 6% of an average US family income is spent on health care. You can truly make a difference in your recipients lives and health by rewarding them with a CVS Pharmacy Gift Card. 
Moreover, CVS Pharmacy is one of the most widespread pharmacies in the USA with over 7100 outlets. This is why CVS online gift cards are perfect for helping employees and customers through critical medical situations and treatments. 
You can automate the sharing of CVS Pharmacy Gift Cards with the Incenti API in bulk today to put a quick and scalable rewards program in place!
     8. Dave & Busters eGift Cards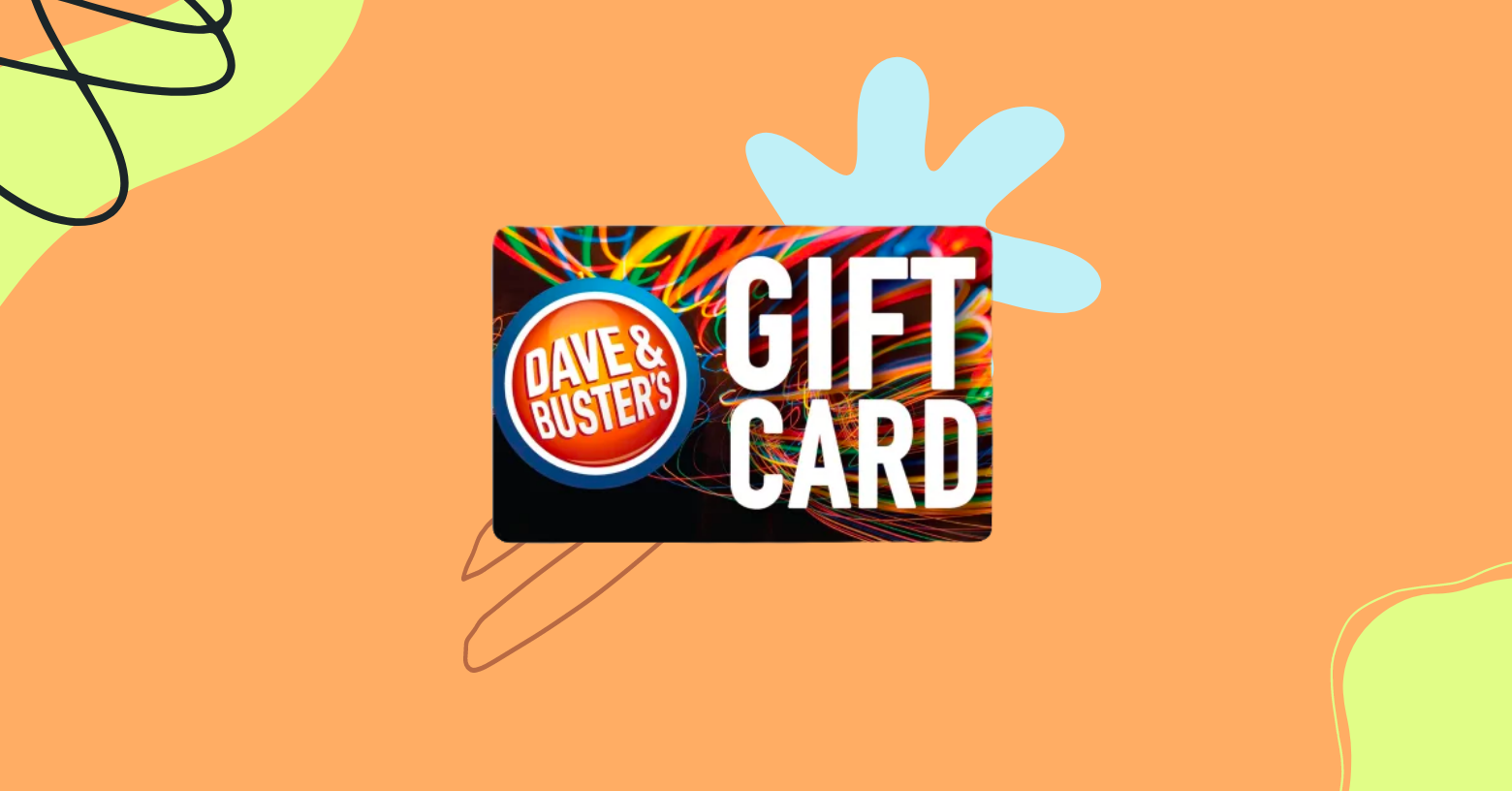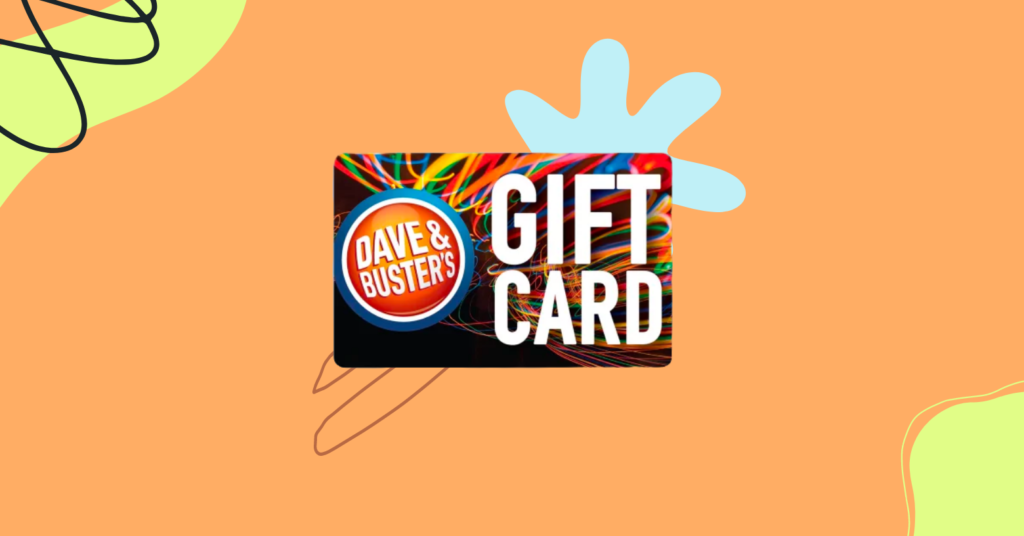 Dave & Buster's eGift Card is the gift that keeps on giving—good food and fun entertainment. For the foodie recipients in your employee  circle and customer base, why not give them a gift card from Dave & Busters? 
The Dave & Buster's Gift cards can be redeemed in person at any Dave & Buster restaurant in the USA and also at their online store. This delicious gift card also comes in $20 denominations, which won't prove a burden and rather would prove to be delight for your recipients!
So share with Incenti right away!
     9. PlayStation Gift Cards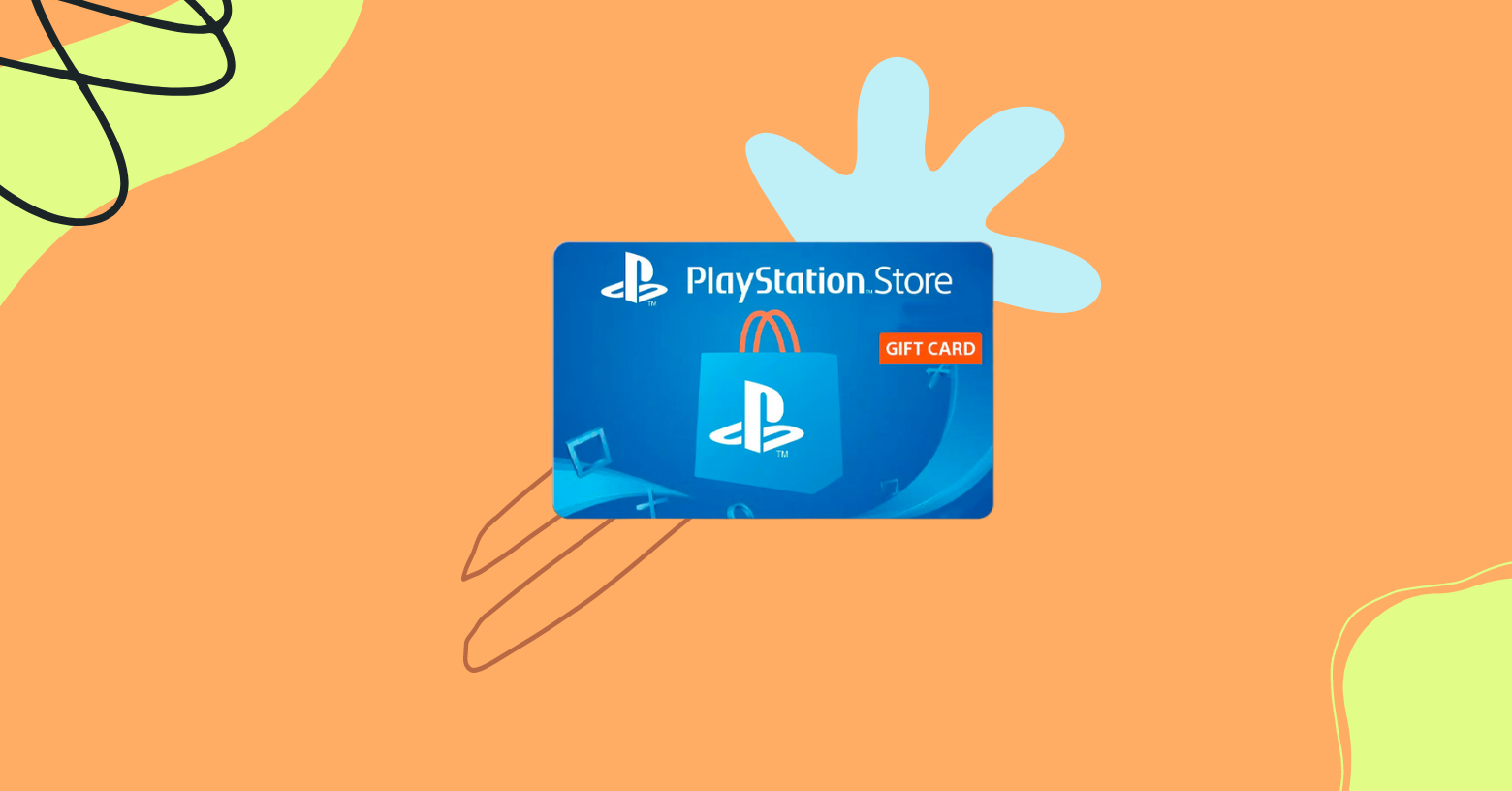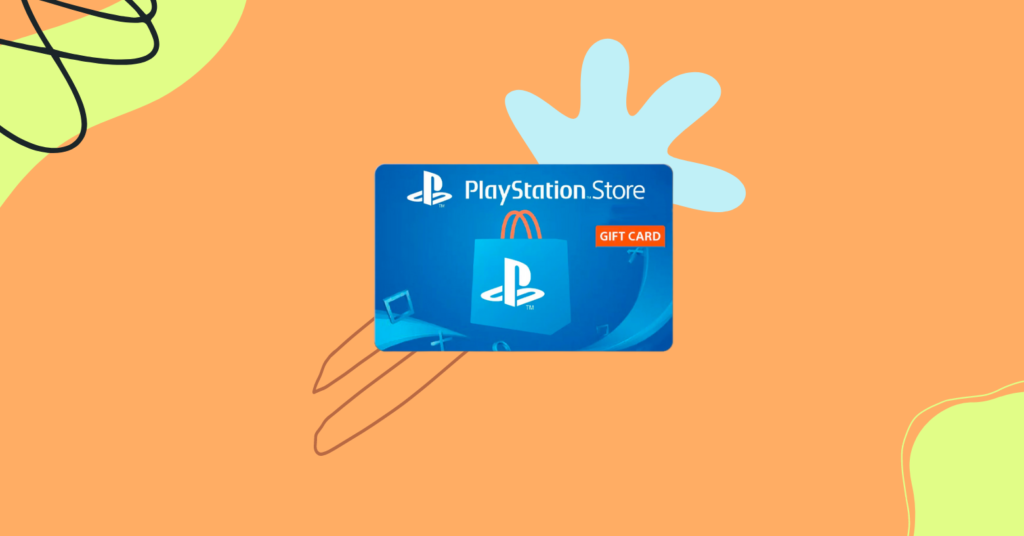 PlayStation gift cards when shared from the Incenti API can make it extremely easy to reward your employees and customers. You can choose the amount you want to share with your recipients —$10/20 and have the e-Gift sent immediately to their email address or mobile phone number. 
They can then use the card against hundreds of games, including AAA titles and indie games, on the PlayStation Network (PSN), making them an ideal way to engage your employees or reward loyal customers!
     10. Spotify Gift Card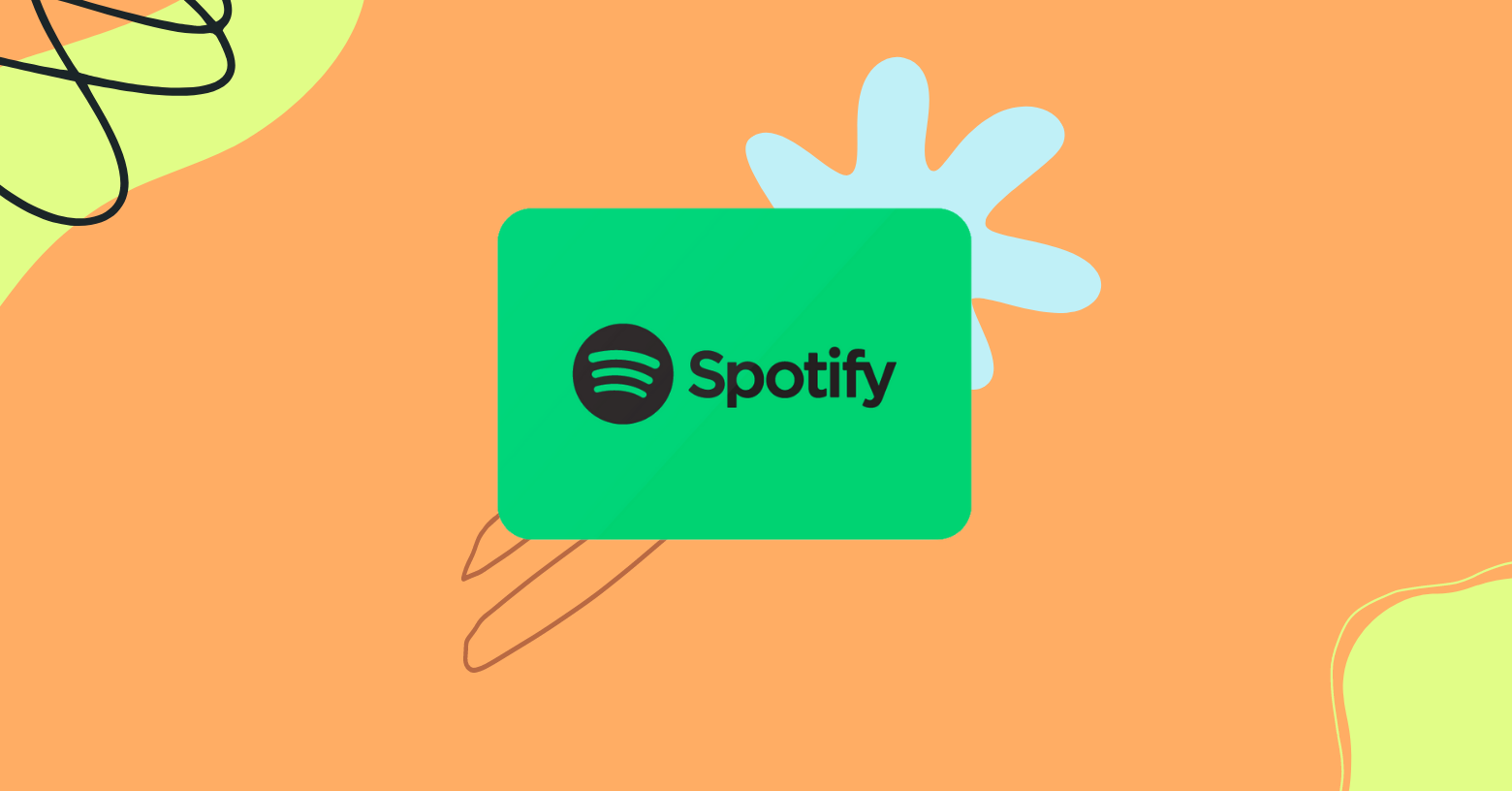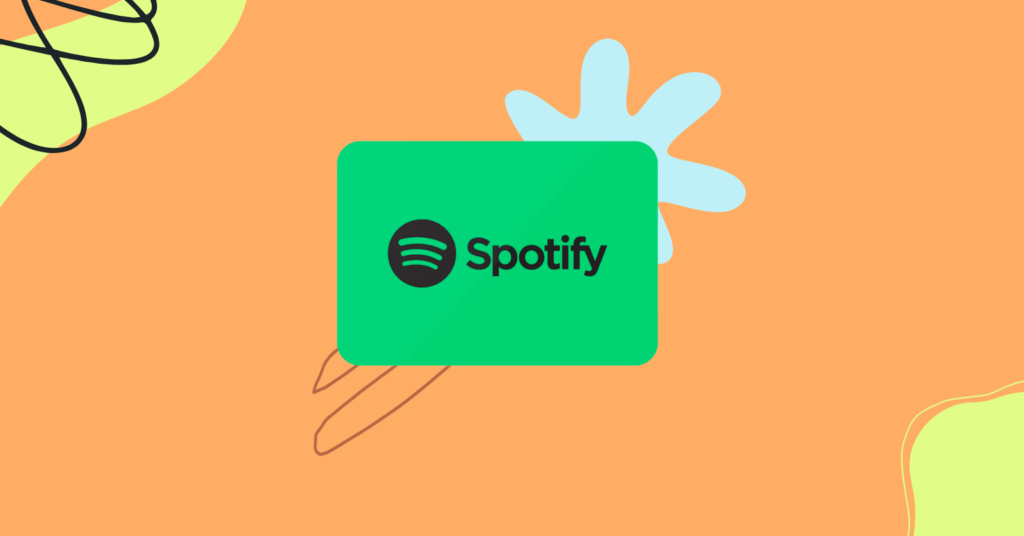 When you need an innovative rewards program that will both rock and be a hit, look no further than Spotify Gift Cards. Spotify is made for the music lovers among your customers, clients, employees, or team members. Since almost everyone loves music, it can be an ideal reward to share under $20.
You can set up a custom branded account or let the recipients redeem their $20 gift card on an existing Spotify account. Moreover, you can automatically send these eGifts in bulk via Incenti, and the recipients can redeem them for all the music they can listen to on the go.
Spotify eGifts come with several benefits, including a huge music collection and premium services that keep expanding. So whether you need an incentive for your rewards program or want to say a special thank you, Spotify gift cards are the way to go!
     11. Starbucks Gift Card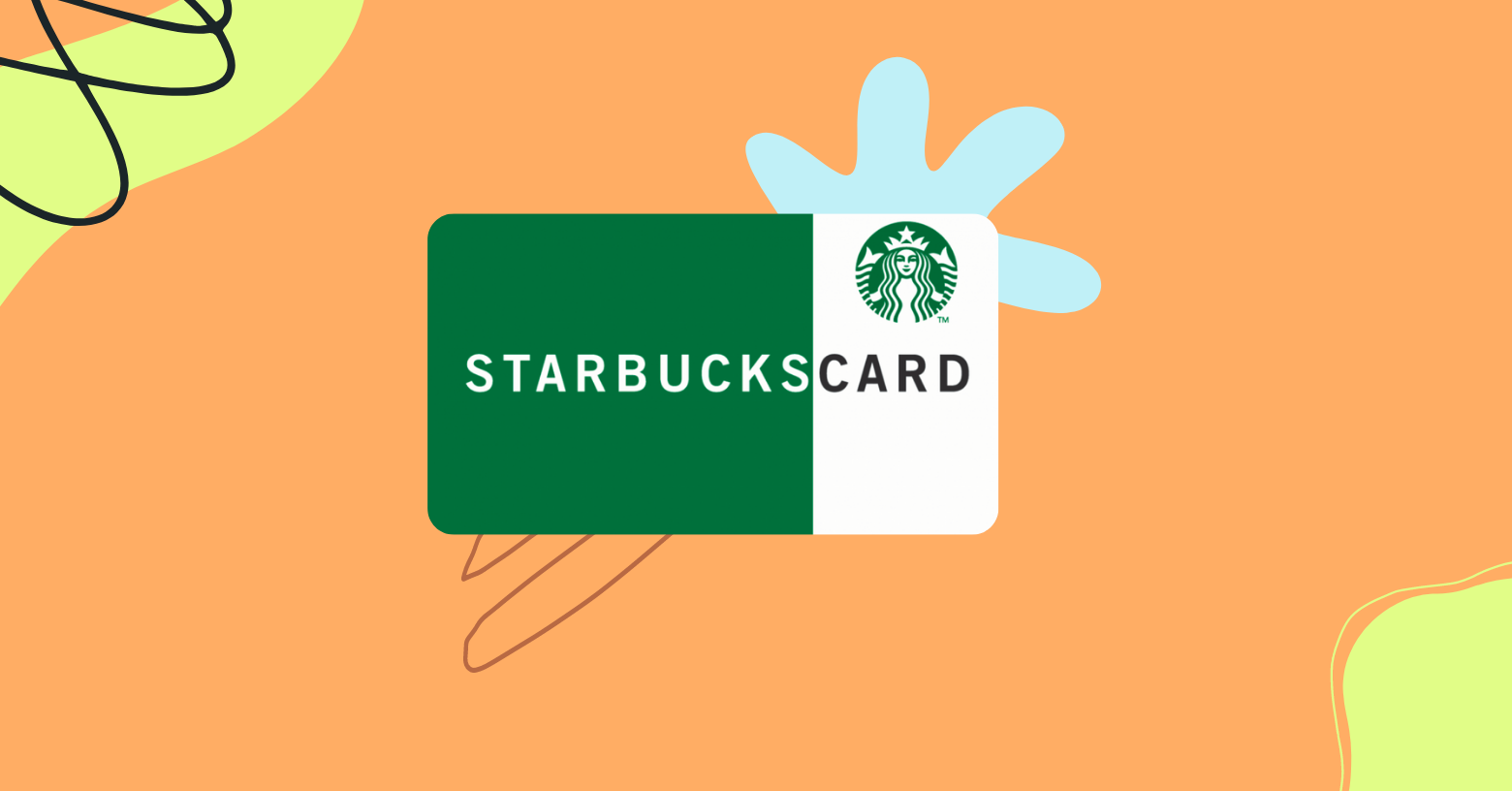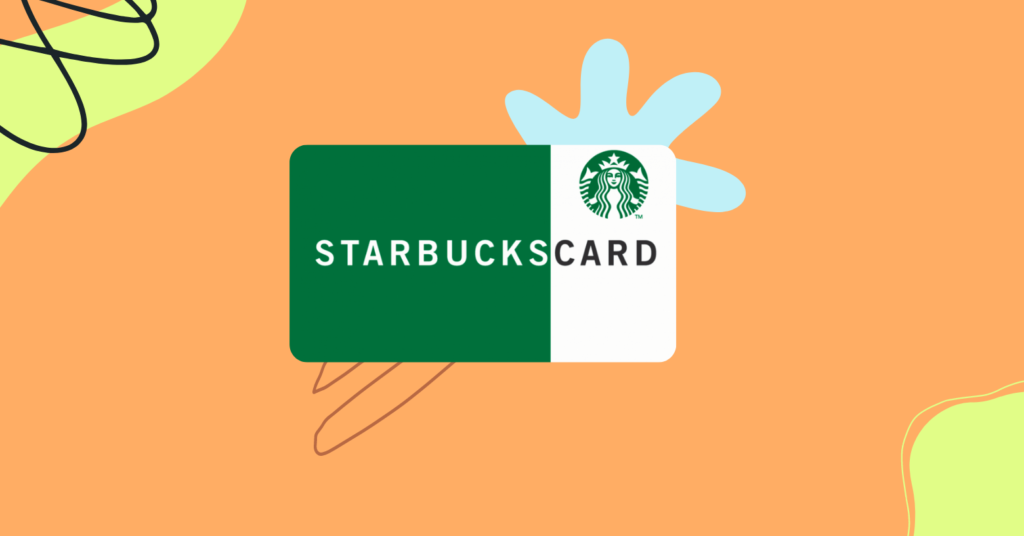 Starbucks eGift cards are one of the most beloved gift cards out there. They offer an amazing variety of different drinks, foods and desserts which are sure to delight everyone. 
With Starbucks, your customers, employees and clients will be able to enjoy their favorite drinks and snacks no matter where they are in the world! So why not reward your employees with a pint of delicious coffee? Furthermore, you can send a Starbucks gift card online for $5, $10, and $20 to fit your rewards program budget!
     12. PubG Gift Card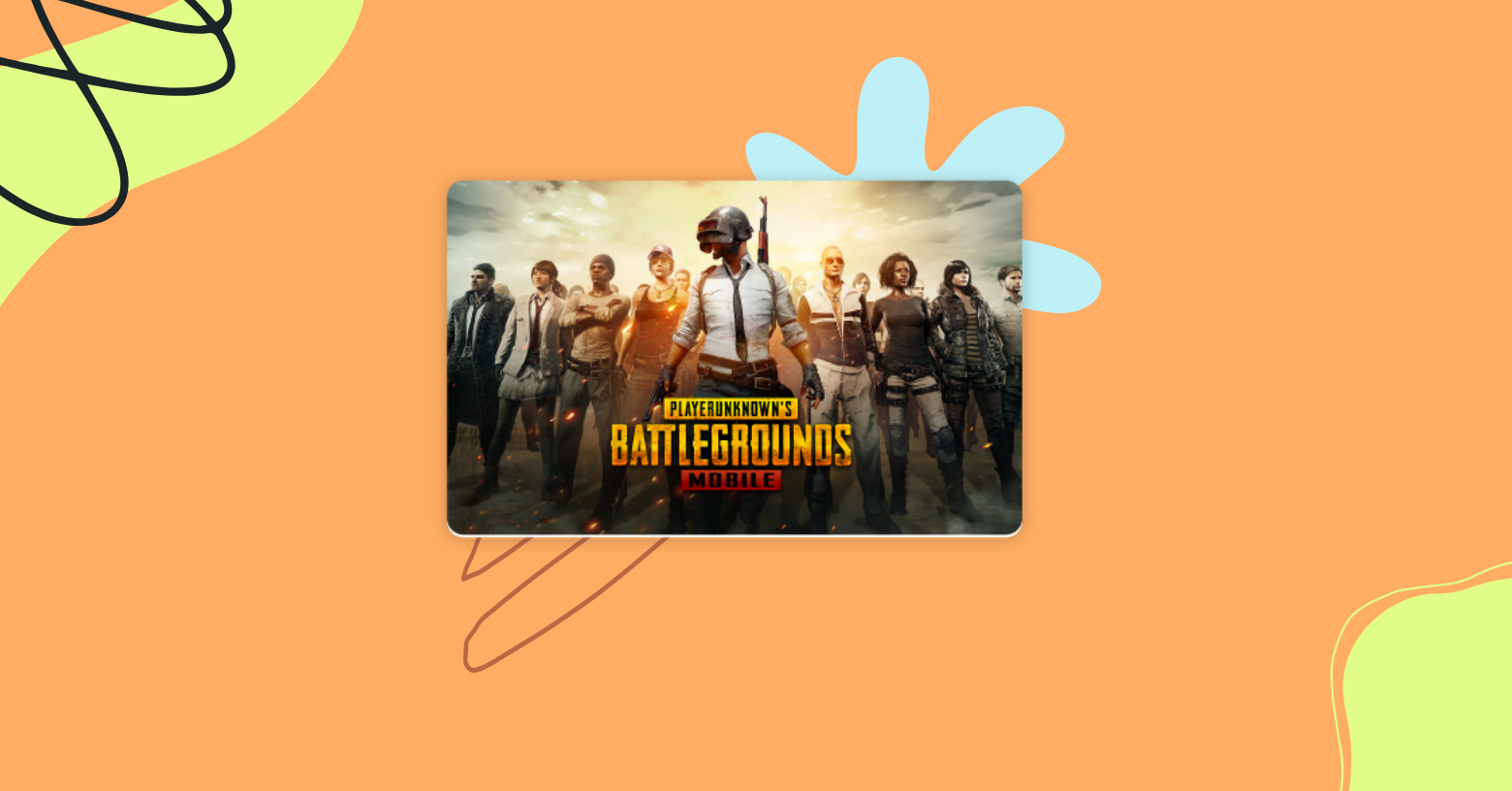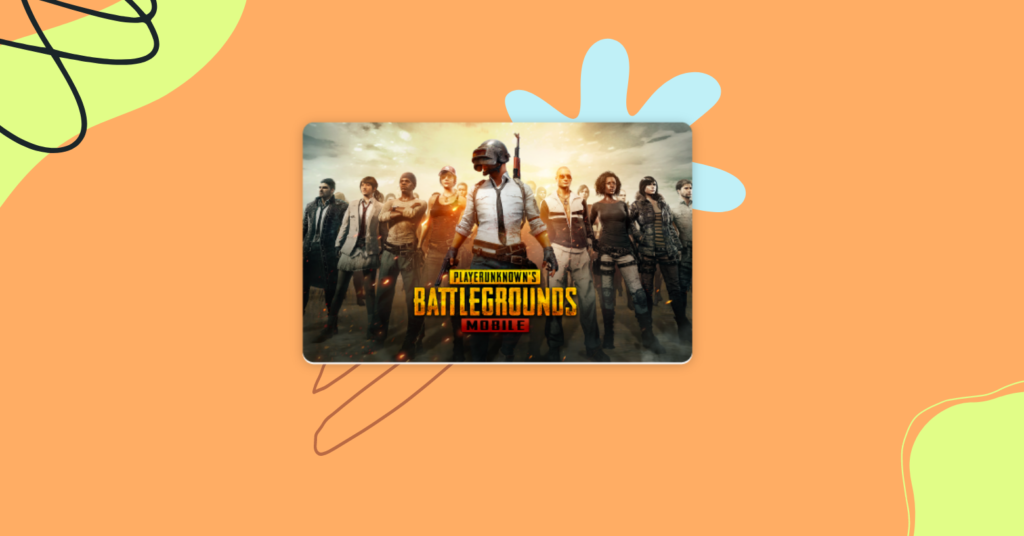 One in every eight people on the planet loves playing PubG on Mobile, so there's every chance your customers and employees will love it too. PubG Gift Cards make excellent customer loyalty and employee retention rewards because they allow incredible in-game player and gear upgrades.
Moreover, the amount you load into a PubG Mobile UC eGift can be used for purchasing new weapons, skins, and accessories for characters in your game, making them highly popular worldwide.
     13. Steam Gift Card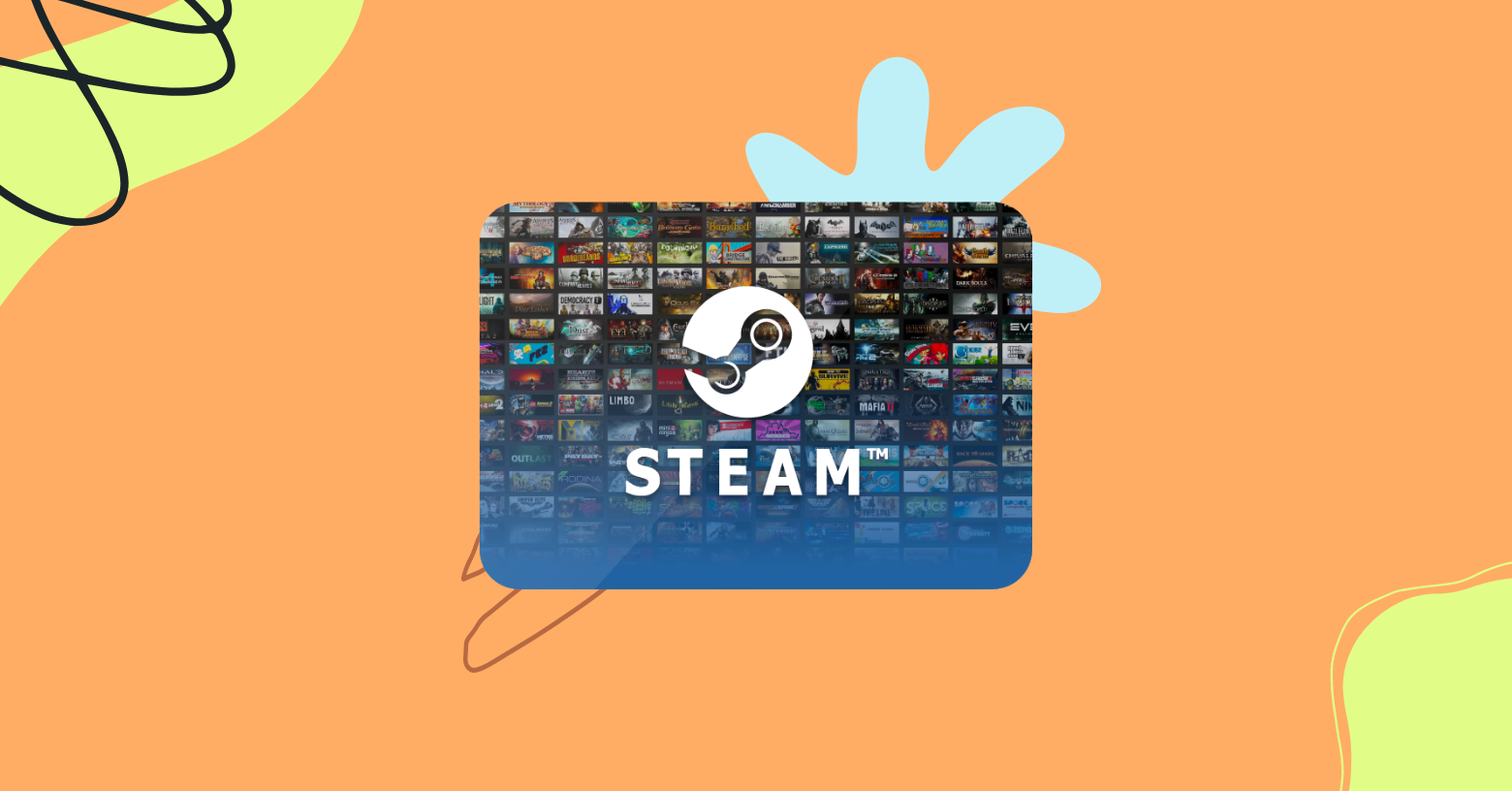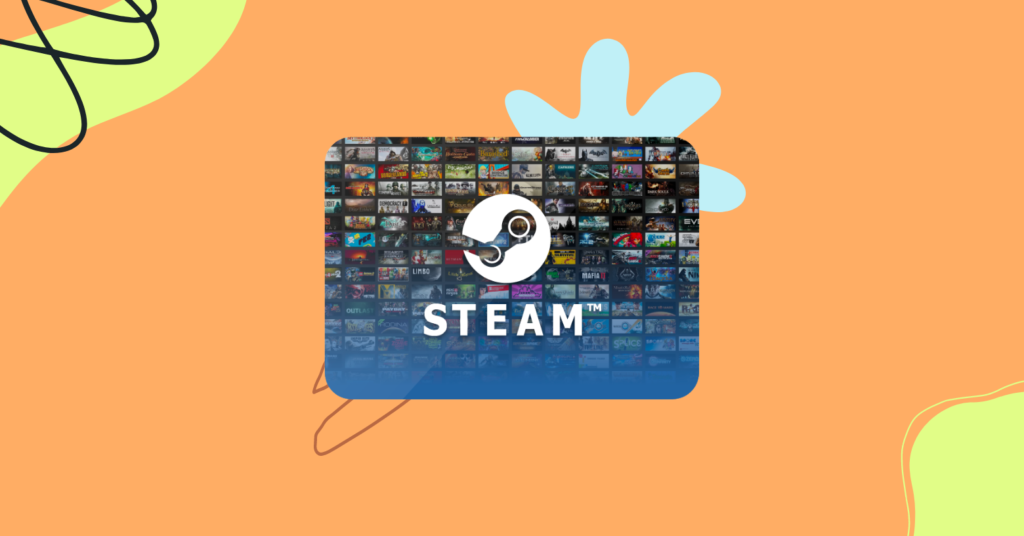 Steam Gift Cards allow your customers and employees to enjoy over 23 million PC, Mac, and Linux games on Steam. Give them the joy of joining the world's largest community of gamers and competing in their favorite online games. 
You can share multiple value gift cards including ones under $20 with your recipients. It all depends on your budget! You can buy Steam Gift Cards in bulk from the Incenti API now and share them with your audience worldwide. 
     14. Sam's Club Gift Card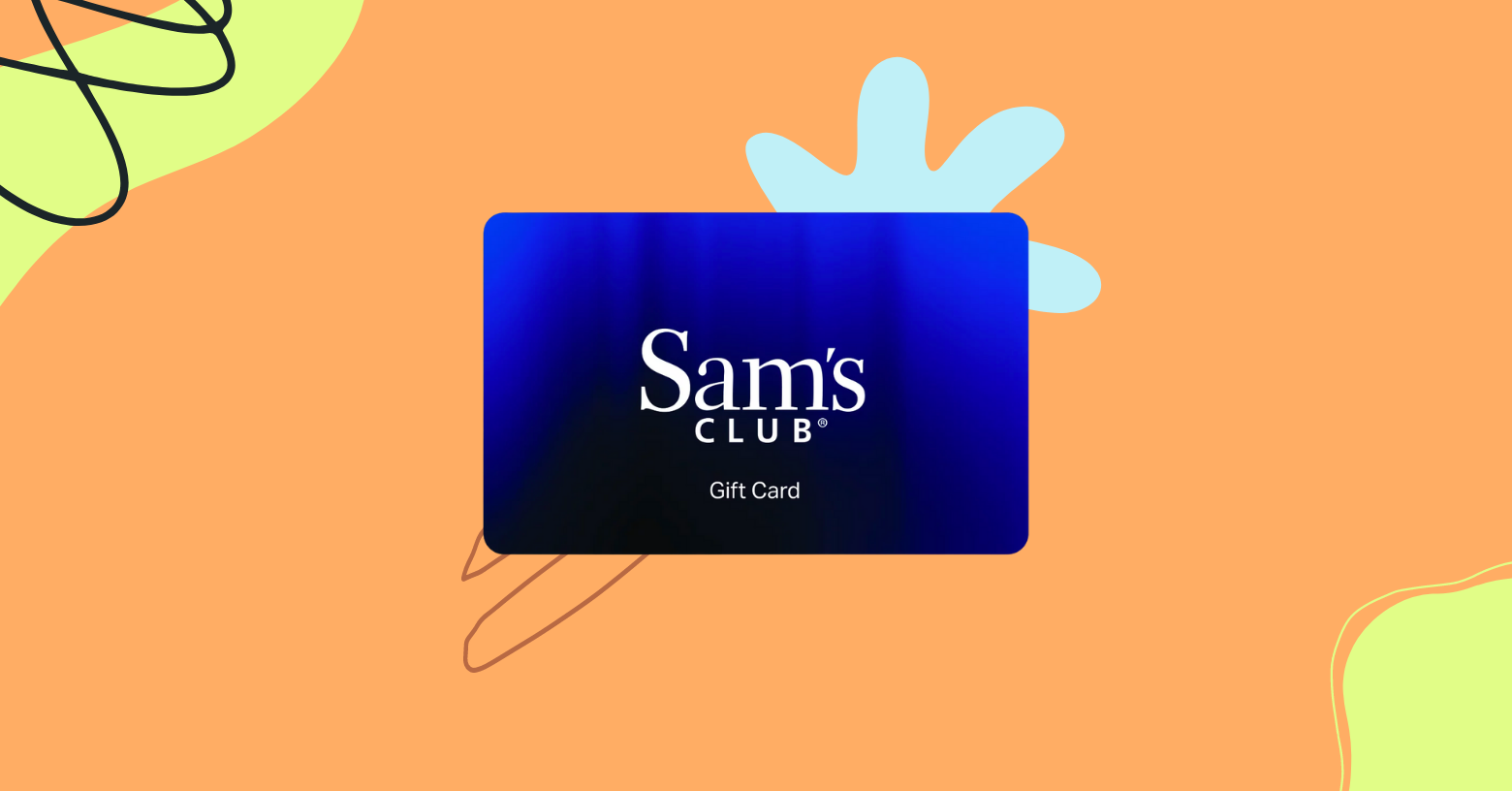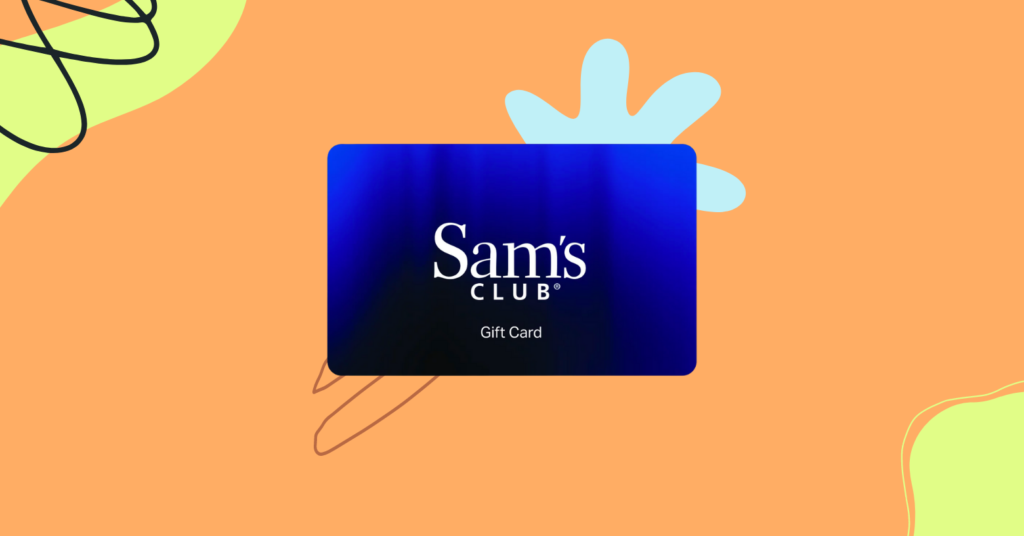 Give the gift of choice with Sam's Club Gift Cards. These e-gifts can be used to purchase anything at Sam's Club – from household and office items to electronics and appliances. 
You'll be able to offer your customers Sam's Club Gift Cards at discounts off their face value. And not only do you get to surprise and delight your customers and employees, but you can also use the Incenti API to send out e-gifts at scale. 
It's simple to design an incentive program that works for your company with variable amounts and timeframes.
     15. Spa & Wellness eGift Card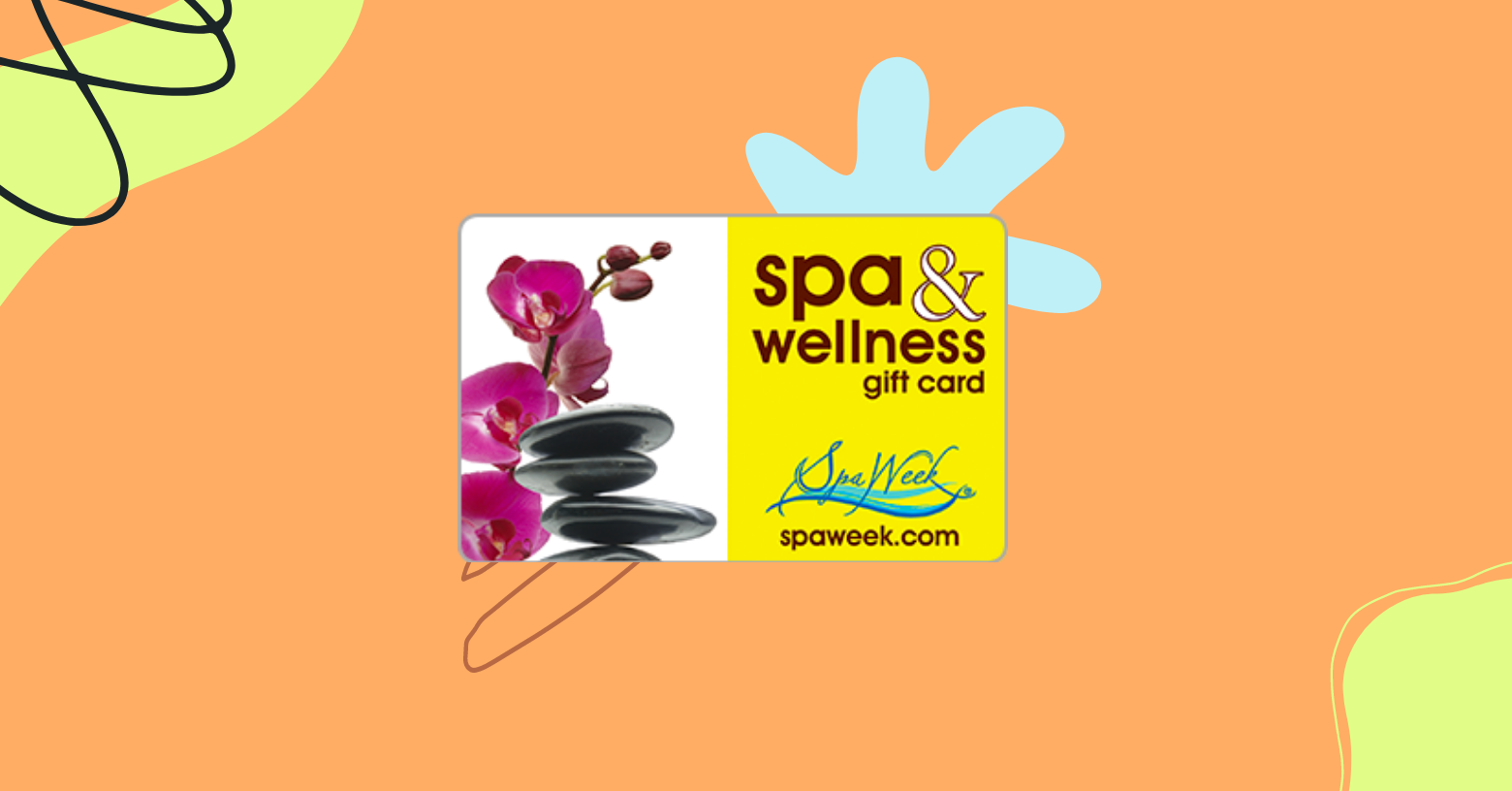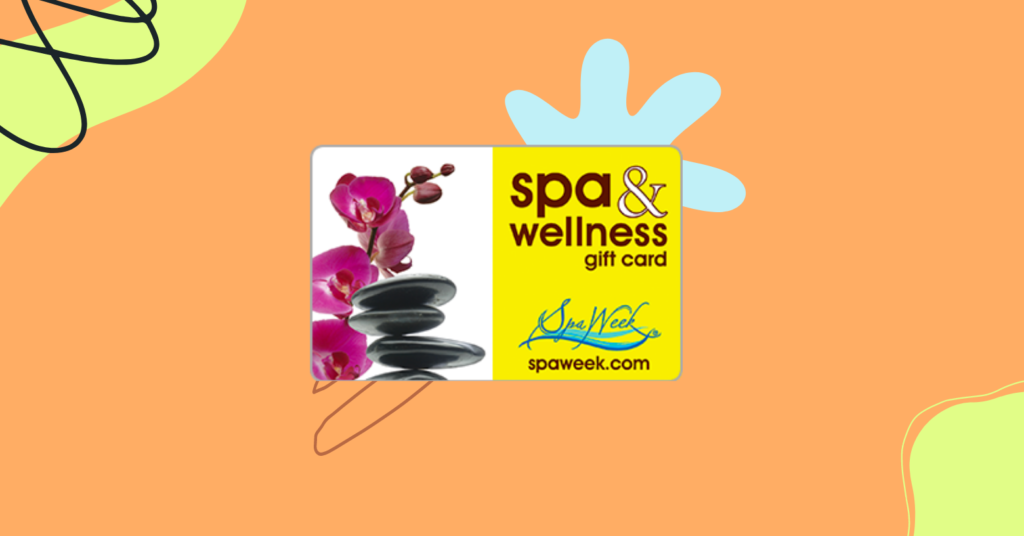 The Spa & Wellness Gift Card is the perfect gift for customers and employees who love to indulge in spa treatments! This special eGift card never expires and has no added fees. The Spa & Wellness Gift card can be used for various services, including massages and facials, haircuts and color, manicures/pedicures, waxing, body wraps, acupuncture, and more.!
Additionally, your recipients can shop for all products instantly from anywhere with the Spa & Wellness eGift card in-store or online. So why delay? Start spreading happiness with this eGift card today all from our Incenti API!
What's A Reasonable Gift Card Amount?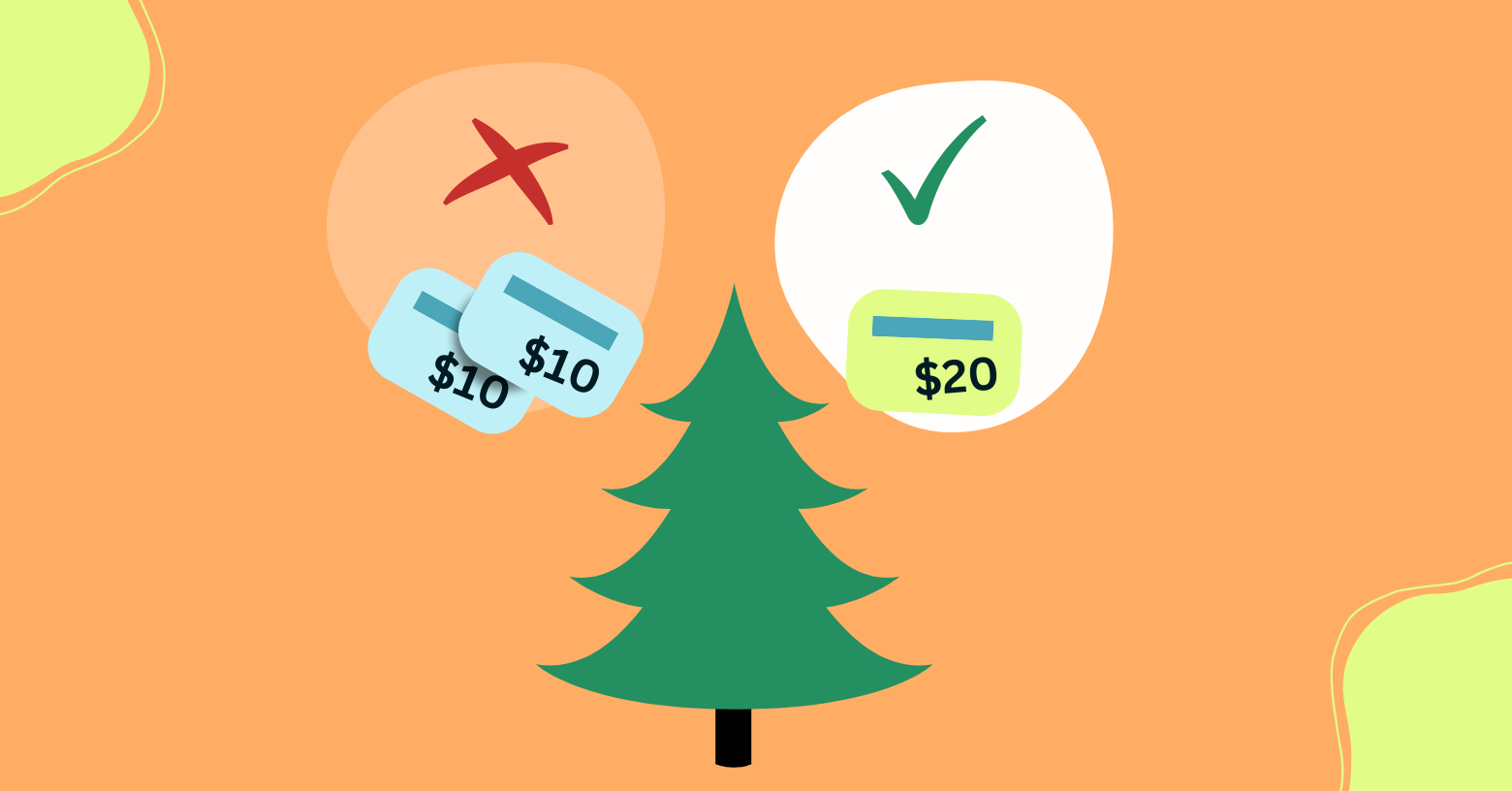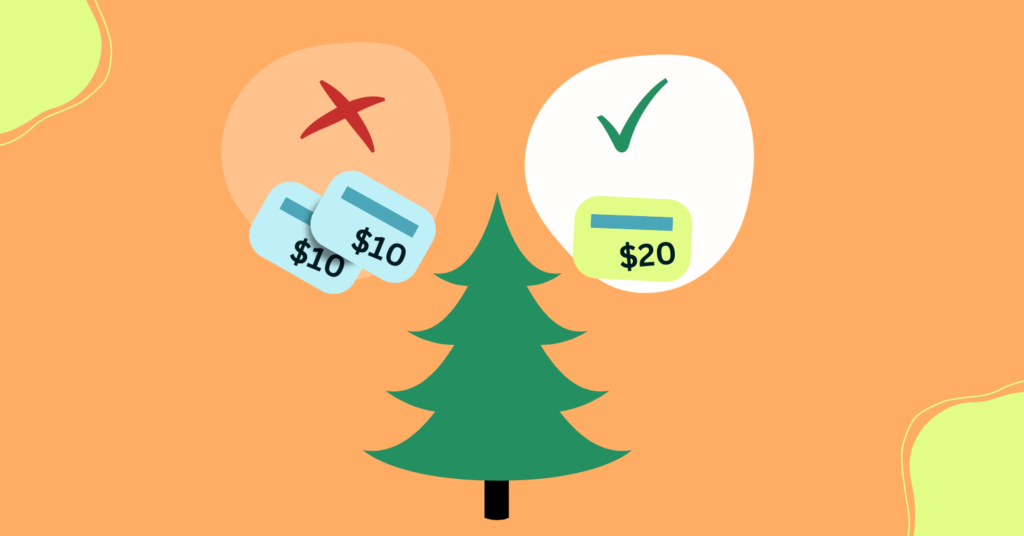 Before choosing a gift card, do a little research on the retailer or service you're gifting. If the cheapest item on a given website is $25, for example, a gift card for $10 is going to be a little far.
A good rule of thumb is to give gift cards in amounts that match the price of items you'd usually put under the tree. For example, if you usually put one $20 item under the tree, give a $20 gift card instead of two $10 ones.
Employees & Customers Want E-Gift Cards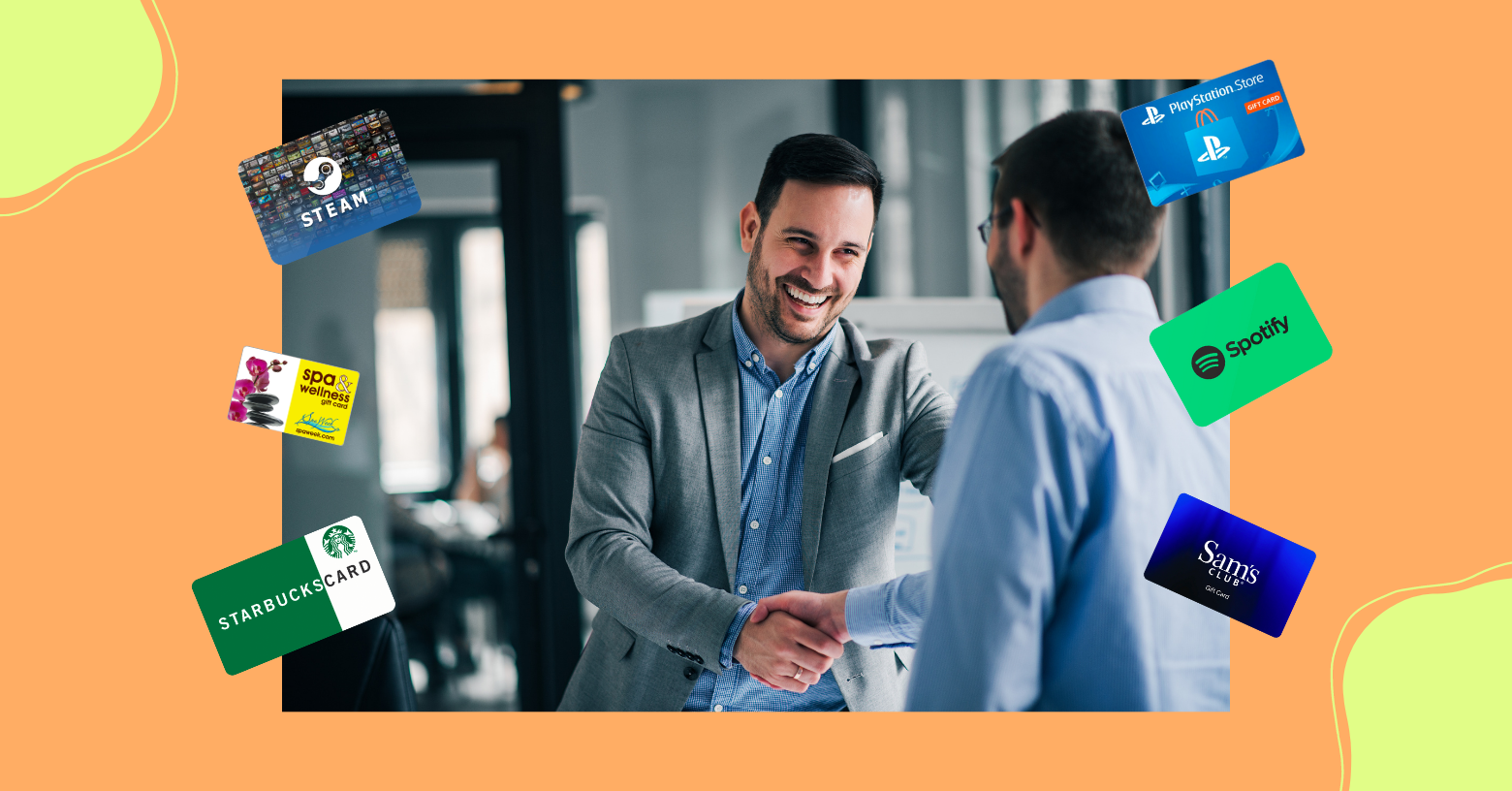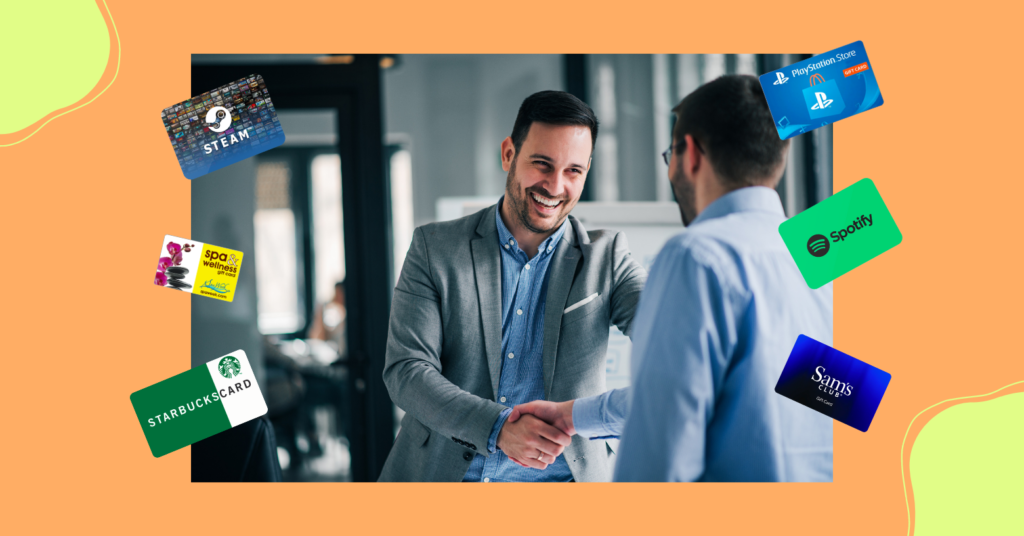 When sharing a gift card online, anticipating your recipients' needs and preferences is often crucial. E-gift cards allow you to give a gift that's personalized to your recipient's tastes and preferences, so they can choose what they really want. In addition, our vast catalog offers a myriad of reward options. 
Furthermore, the Incenti API Platform instantly delivers eGift rewards to your recipients in bulk. It is easy to integrate with your CRM software so you can instantly reward customers and employees in your database with ease!
Seamless Recipient & User Experience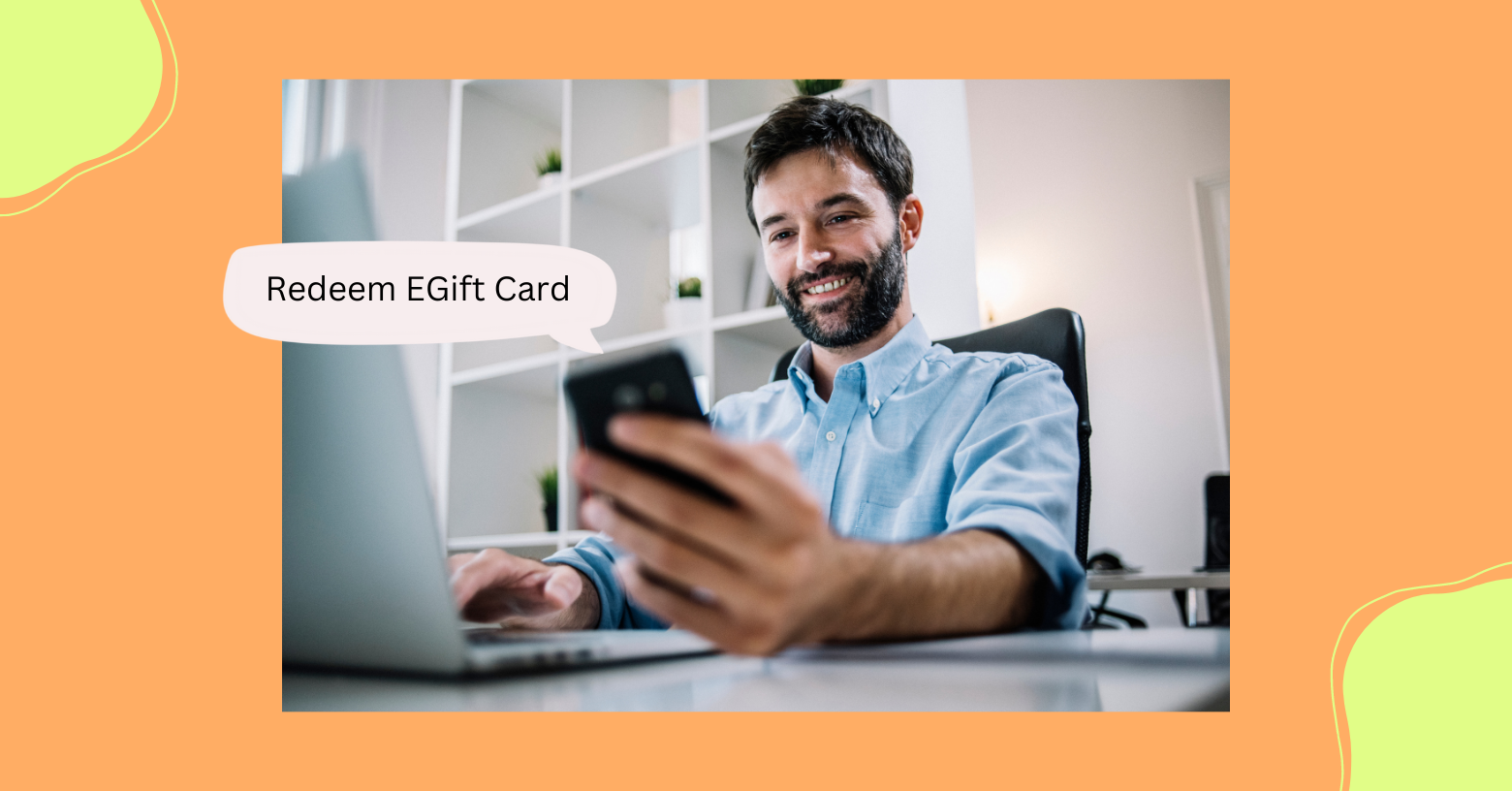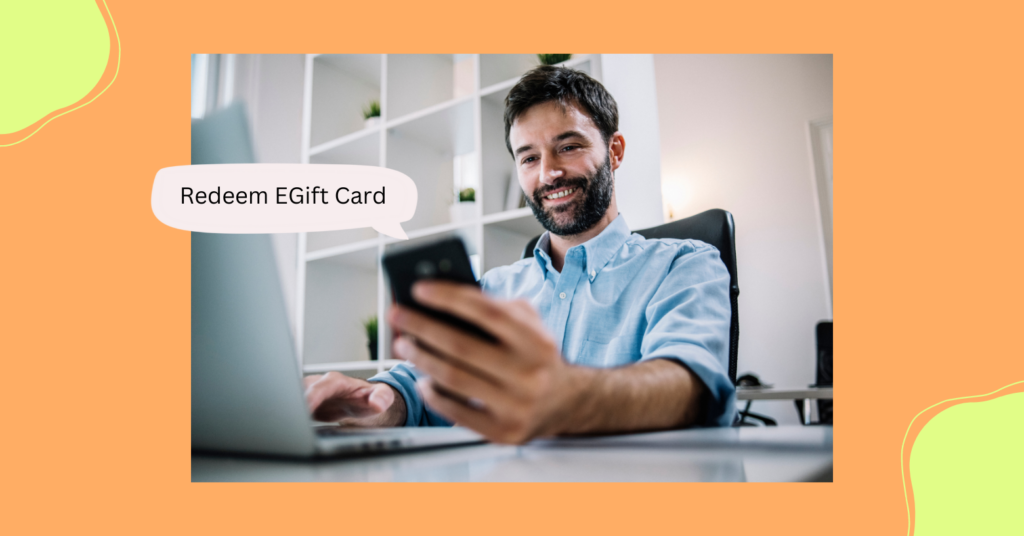 E-gift Cards let you provide the world-class experience that any other gift idea fails to provide for a longer period. In addition, the recipient can quickly redeem the e-card for a desired product or service using a computer or mobile device. In short, gift cards provide an extended benefit compared to other gift options. At the same time, it can help you boost your customer and employee loyalty at no additional cost.
The Next Step

So you're looking to institute a rewards program? Perhaps looking to take a customer loyalty initiative? You're in luck because Digital Gift Cards offer you that perfect opportunity!
From the list above, there is a gift card option listed for every type of business. Moreover each gift card can work well for every type of customer or employee. 
It's also important to note that these $20 Digital gift cards don't expire like traditional gift cards. Such flexibility will give recipients more time to come in and use their reward incentive, but also gives businesses the chance to promote their programs as well!
To get started with your rewards program, get in touch with us here and simply state your requirements. An expert will get your rewards program up within 24 hours!