It's the middle of 2022 and the world is still recovering from the effects of Covid-19. While life may have seemingly normalized, the gift card world is buzzing with high demand!
So if you happen to be running a wedding planning e-store, you're in luck. Because if you integrate the delivery of Delta Airlines Gift Card and AirBnb Gift Card, your business fortunes can transform!
Don't believe us? Let's brief you on the current trend in August, 2022.
The Knot's Online Wedding Marketplace Report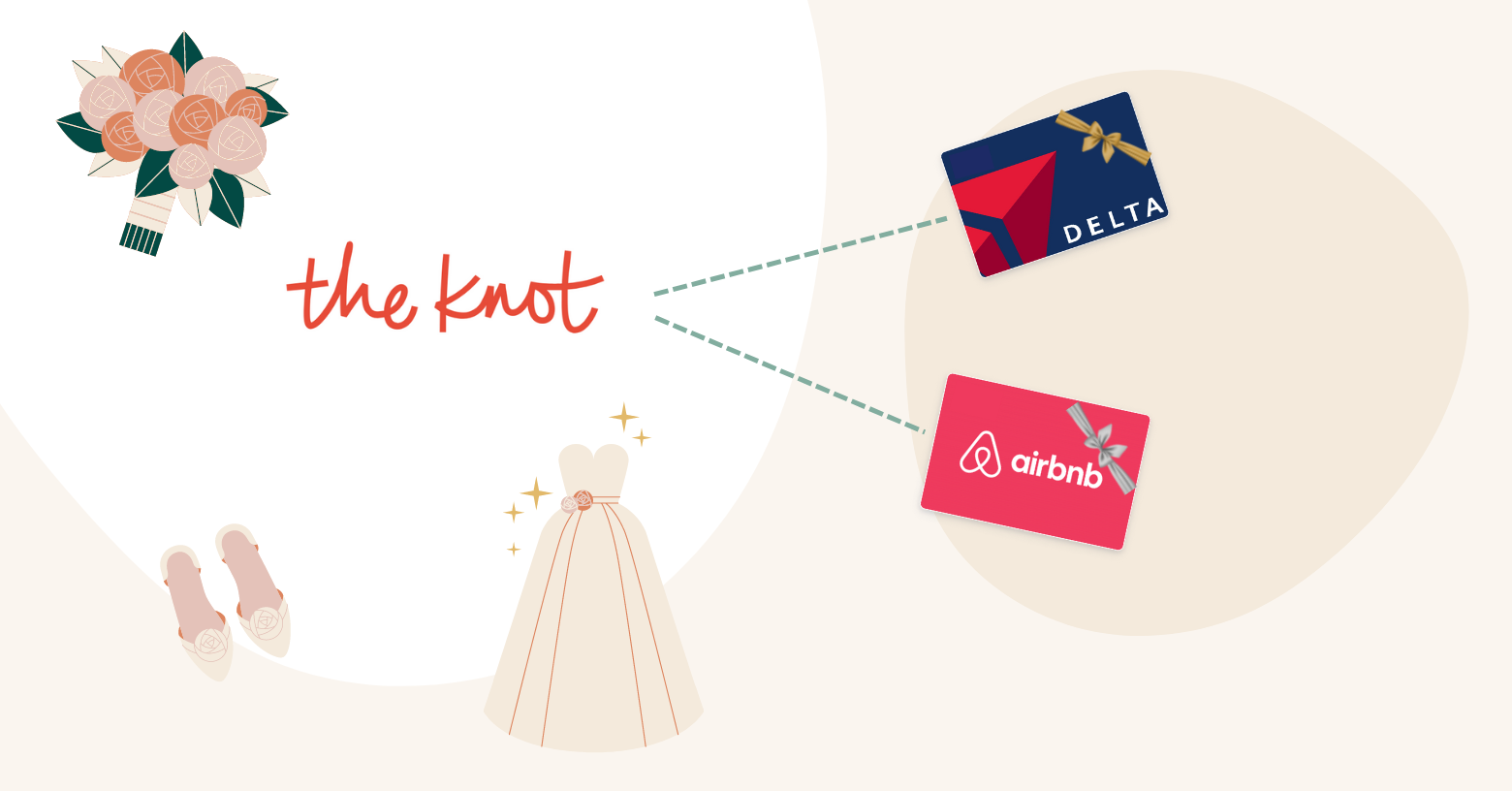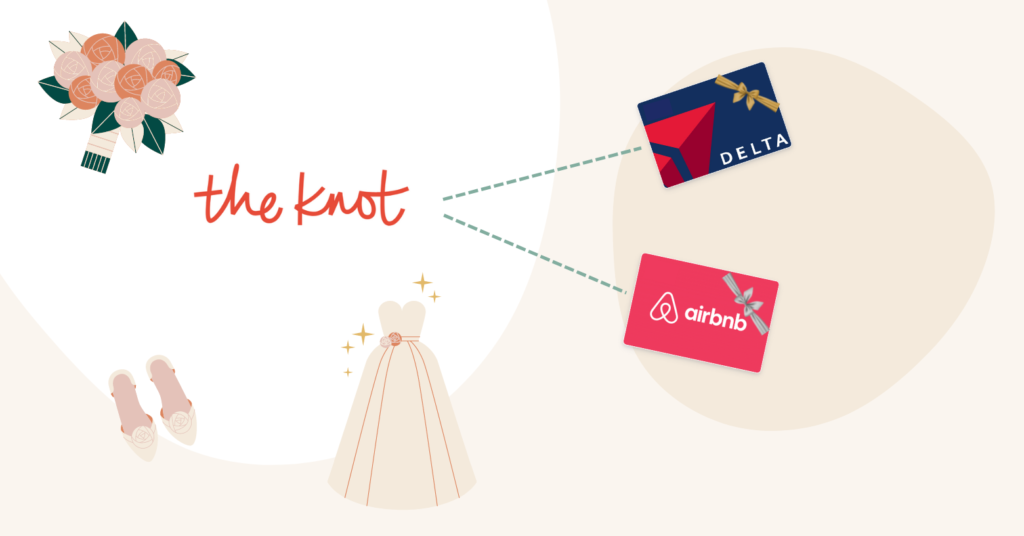 The Knot is a world famous online wedding marketplace recognized as an authority in the wedding industry. It's the ultimate wedding planning marketplace for people to catch wedding related content. It is also a one-stop destination for all types of wedding products, gifts and event decorations.
The Knot recently published a report touting AirBnb Gift Card and Delta Gift Cards as being the most popular wedding registry eGifts for couples across the world in 2021 and that trend is holding strong in 2022 as well!
The report also outlines the reasons for this boom in AirBnb & Delta Air Lines eGift Cards citing pent-up travel demands among couples who, due to the COVID-19 restrictions, were forced to postpone their honeymoon.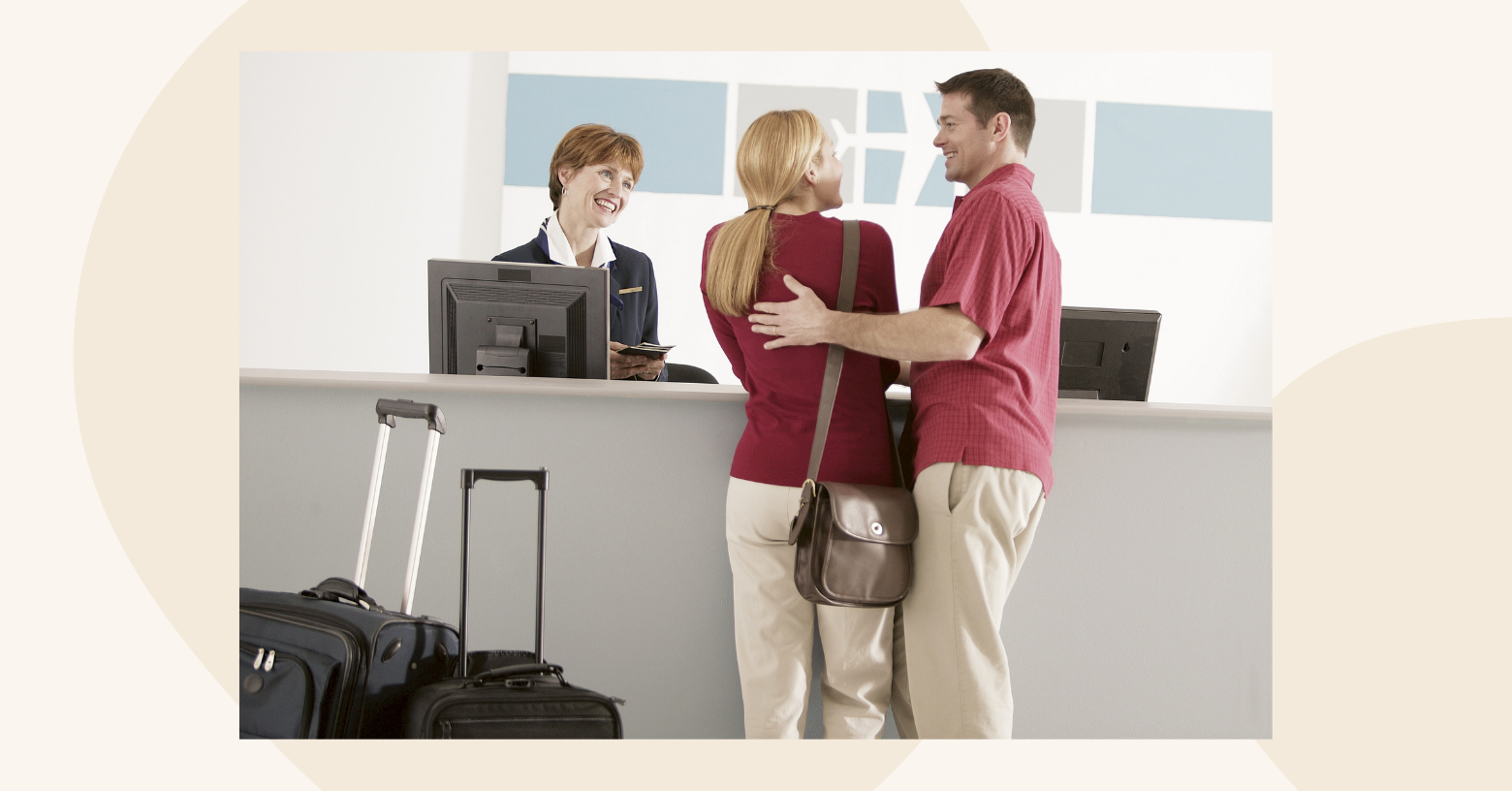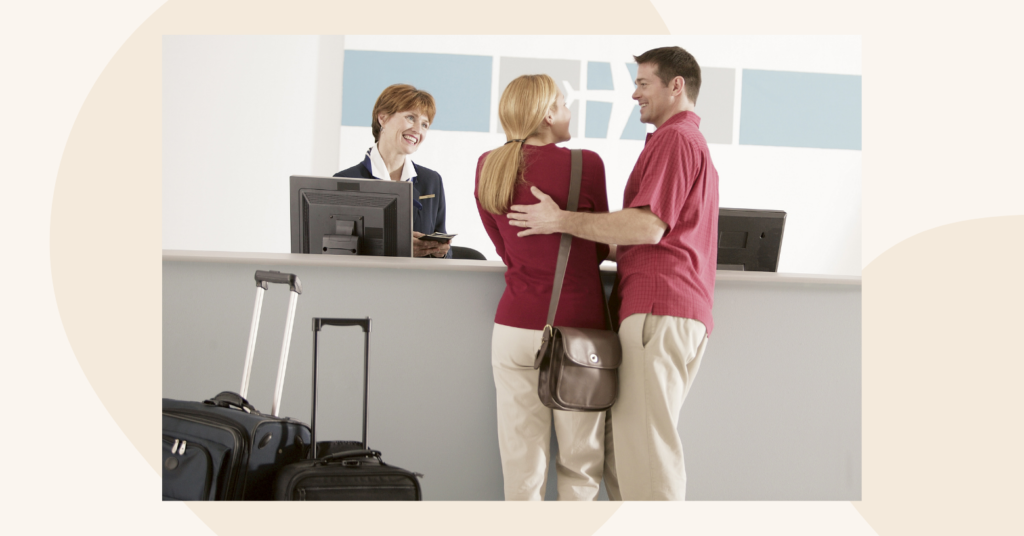 Esther Lee, deputy editor of The Knot stated: "We're seeing that the travel demand is high and that the desire for these megamoons – these beautiful, lavish honeymoons – is up. And part of that includes requesting airline gift cards,"
The Knot survey also found that 70% of couples selected cash gifts for their weddings in 2021. This was up 10% from the previous year! These cash gifts included eGift cards or destination-specific experiences such as a snorkel tour in Hawaii or private gondola rides in Venice.
Last year, 80% of couples registered for gift cards at The Knot's registry for travel- or home-related items which is an astounding number! The majority of couples opted for Airbnb which accounted for 17% of gift cards on wedding registries. 20.4% were Home Depot gift cards and 7.6% were Delta gift cards!
What should be your online wedding marketplace strategy?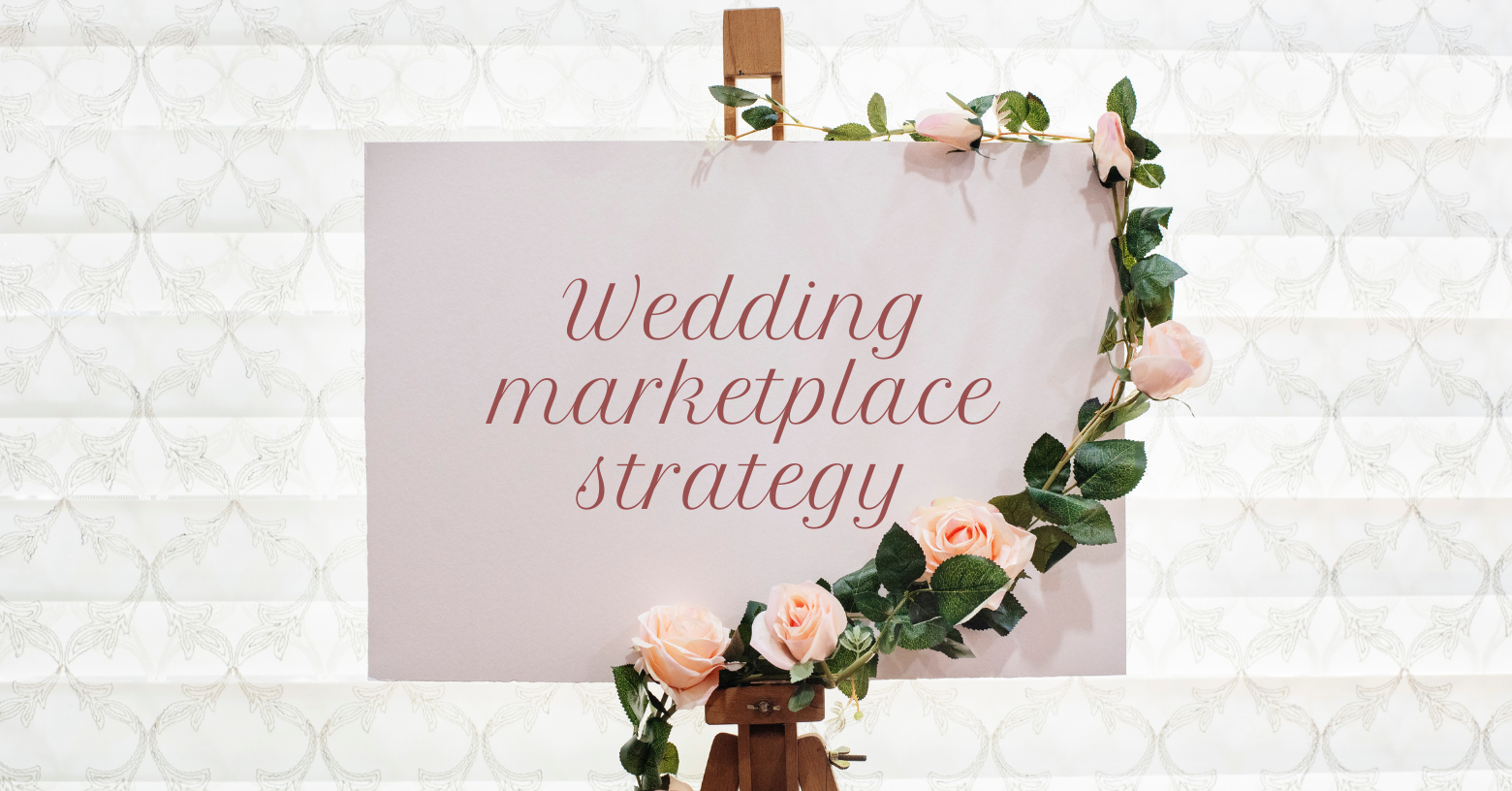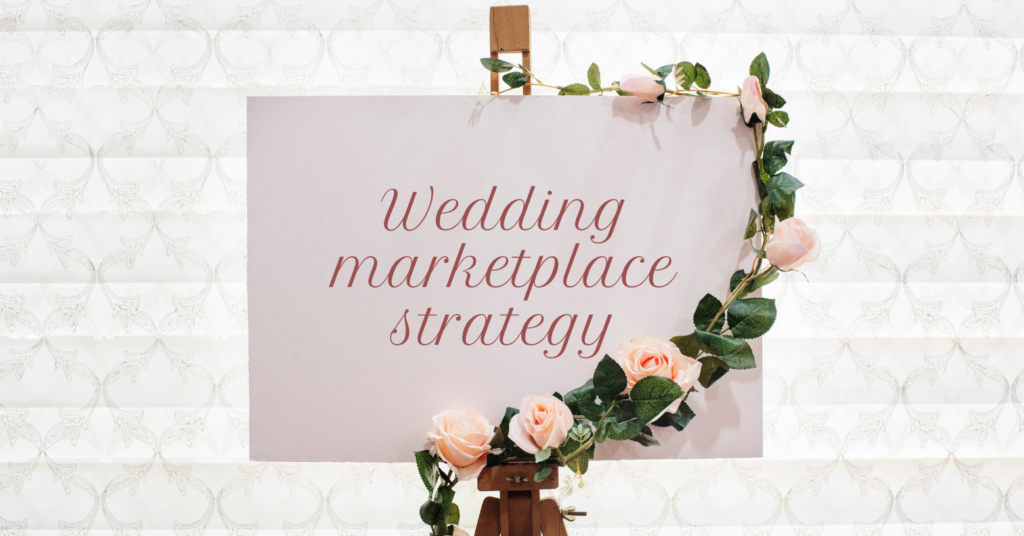 The above evidence proves that your online wedding marketplace could benefit immensely by offering AirBnb and Delta Air Lines Gift cards to customers as demand has been high for more than a year.
By adding them as part of your reward strategy or even as a service offering, you can boost customer loyalty immensely. Offering AirBnb & Delta Air Gift Cards can mean the difference between customers choosing your wedding planning business and registry services over the competition.
What to do next?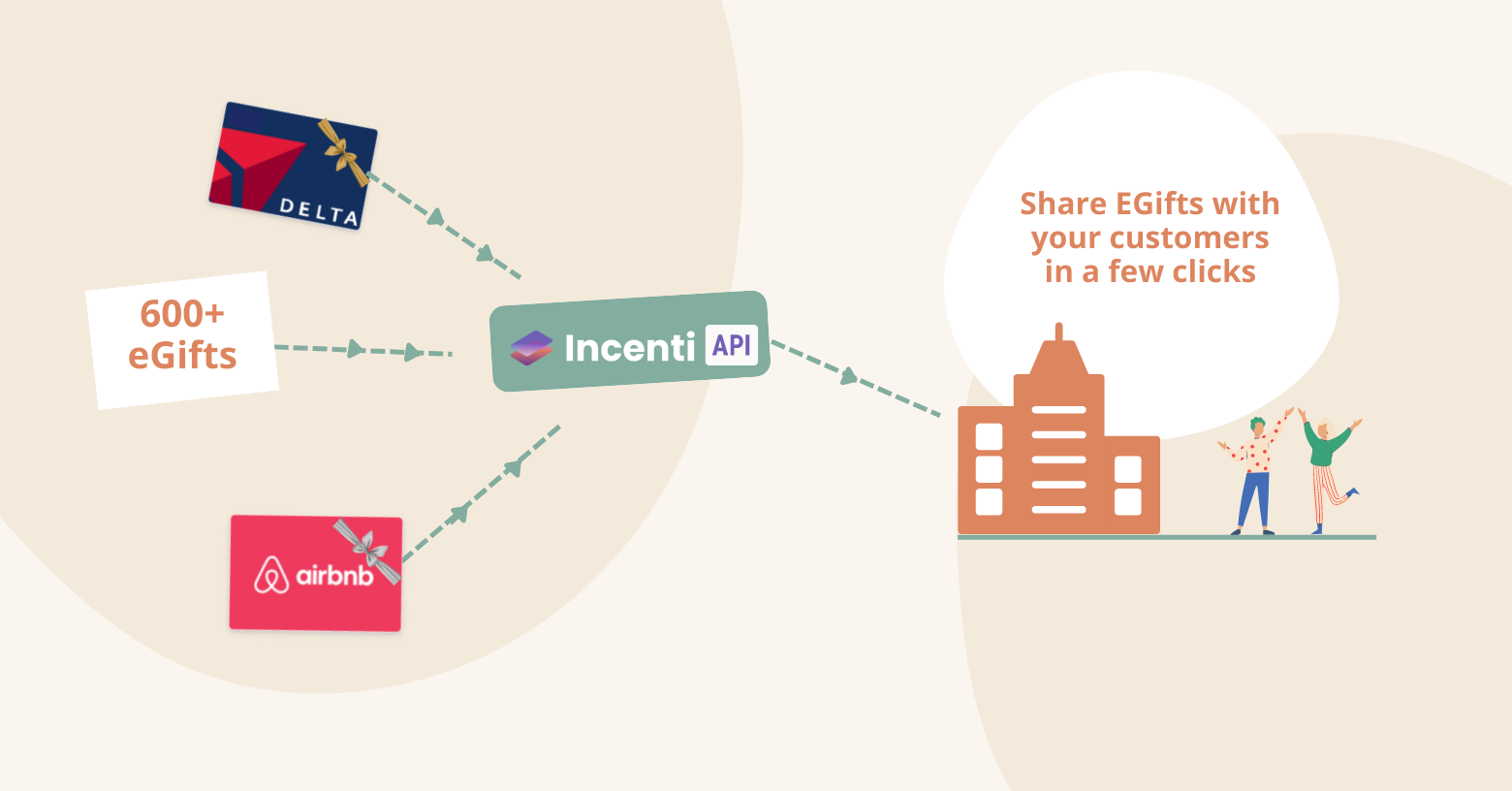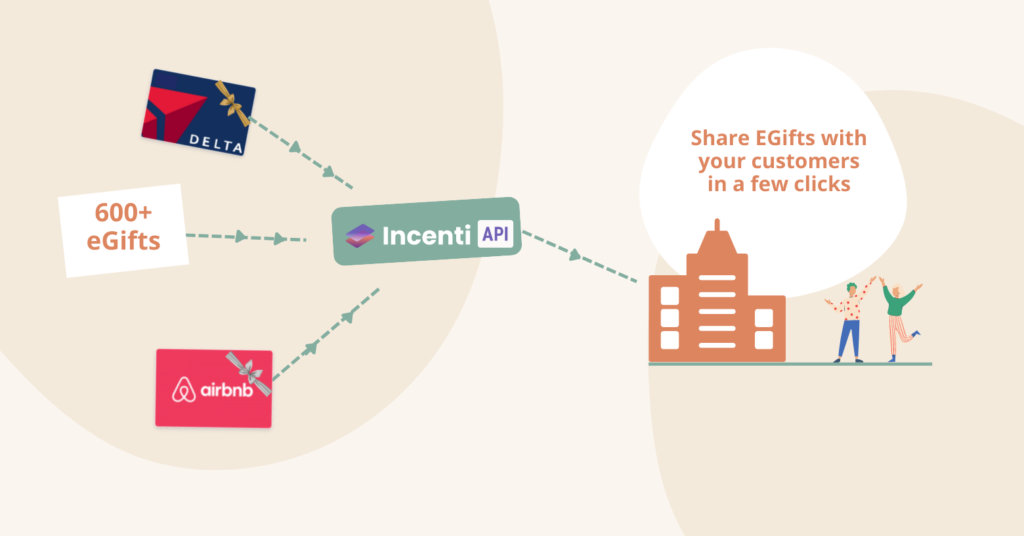 Knowing which digital gift cards to offer is one thing, but how do you offer them to your customers? Thankfully, the Incenti API is here to make your business offerings a lot easier. You can share eGift codes in various value denominations by integrating the Incenti API with your online CRM tool.
Moreover, you can choose from over 600+ other egifts available at the Incenti catalog with your customers. The Incenti platform makes it easy to streamline and share popular digital gift cards with customers anywhere globally.
To share AirBnb, Delta Gift Card, Netflix and many more, simply get in touch with our team and state your requirements in the online form. Our expert will get back to you within 24 hours to fulfill your requirements. Our experts help you every step of the way until you have your desired eGifts integrated seamlessly.
We look forward to helping your wedding business transform! See you at Incenti!