Netflix is one of the most popular gift cards in the world and for good reason! Did you know? Netflix currently has over 214 million subscribers making it the single most popular movie streaming platform in the world!
Moreover, Netflix offers more than 2400 original movies and tv shows which is more than any other streaming service. With such a vast library of classics, new releases, mega blockbusters and Netflix originals, it's easy to see why Netflix has a cult subscriber base.
Furthermore, everyone consumes video content more than reading it and that's true for Netflix as well. There's a 90% chance that most of your customers and employees are passionate movie buffs! So why not delight your audience by sharing Netflix Gift Cards with them? After all, nothing truly beats the joy of gaining access to so many valuable movies and TV shows with a free digital gift card!
Even then, Having a rewards program alone doesn't guarantee that your employee engagement or customer loyalty boosting initiatives will bring results. Value does! And nothing quite beats the value offered by Netflix eGift cards! But don't just take our word for it.
In this blog post, we're doing a complete rundown on why Netflix Gift cards are a super-hit option for your rewards program in 2022! We hope you'll be able to make a more informed decision by the end of this post about whether you should add these digital gift cards into your rewards program.
So without further ado, let's dive right in!
1. In terms of popularity, Netflix is unbeatable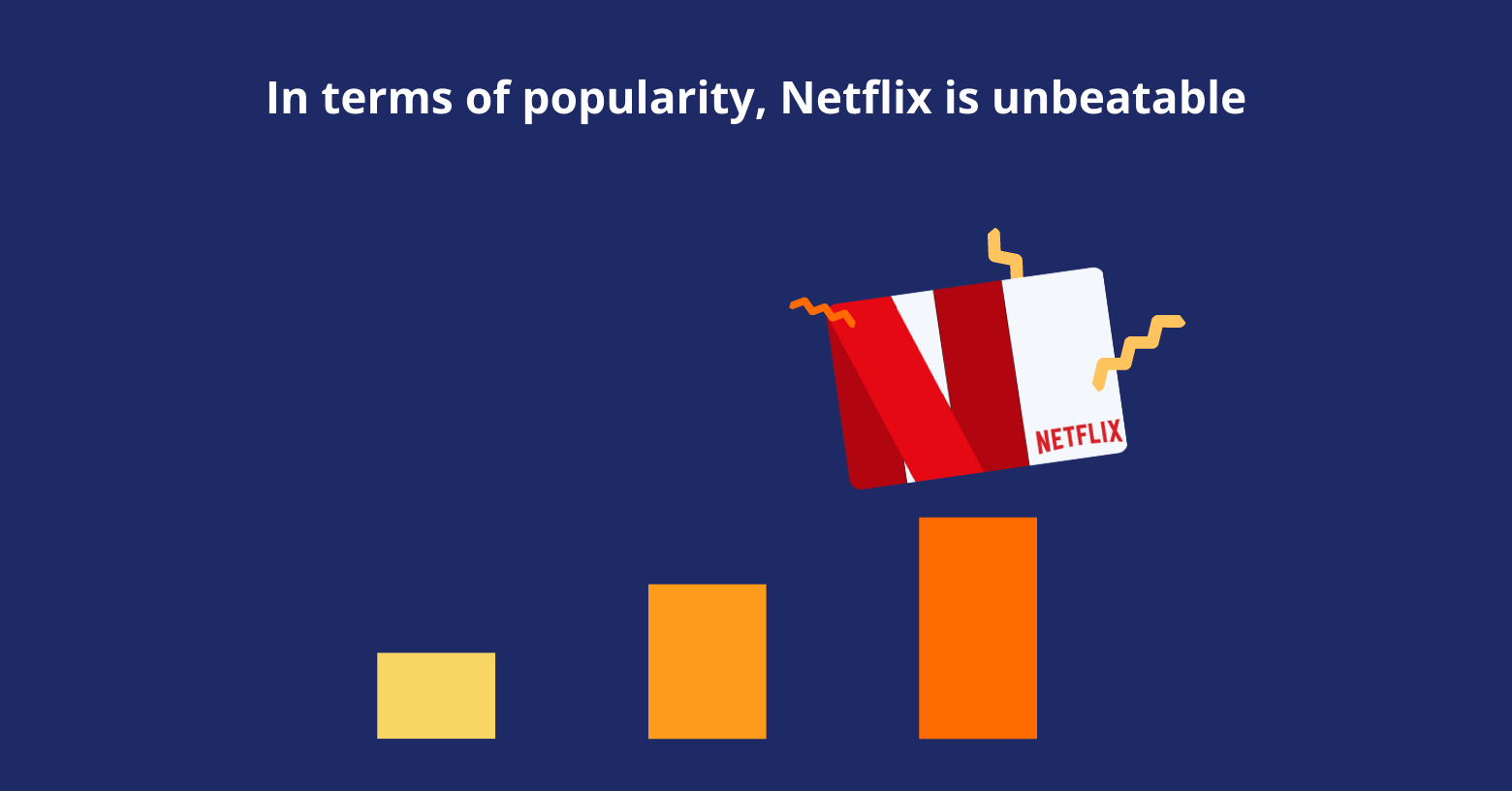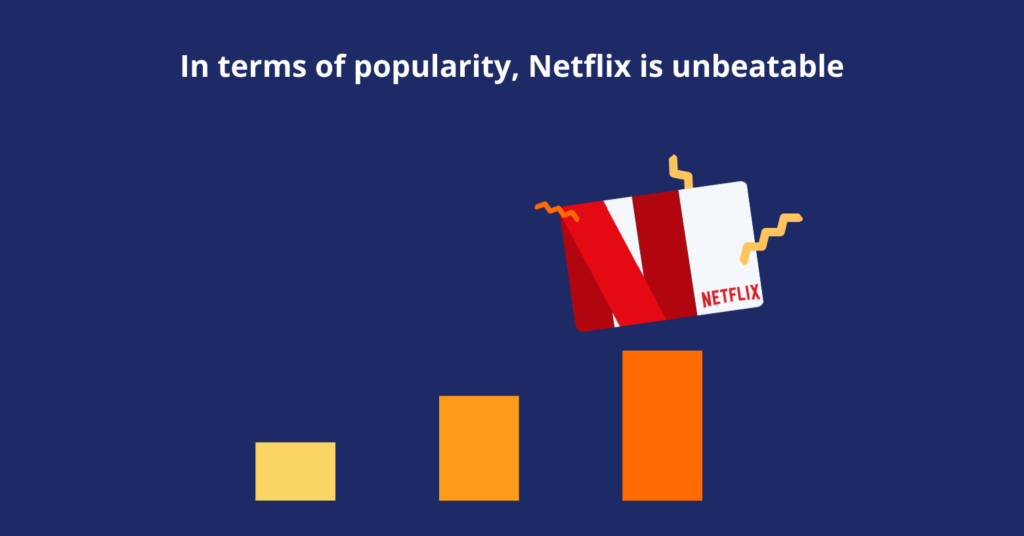 Many businesses and companies worry that their corporate gifts will not be appreciated or enjoyed by their recipients. But as evidenced at the start of this article, Netflix has an amazing subscriber base of over 214 million subscribers.
According to Netflix, it has approximately 300 million users worldwide when accounting for users who share their passwords, which is approximately 30%. Keeping such huge numbers in mind, it's very likely your clients and employees will find the Netflix Gift Card super valuable!
According to one cool stat: One in every four American adults stream videos on Netflix every day!
2. Every Netflix feature becomes accessible with a Netflix Gift Card!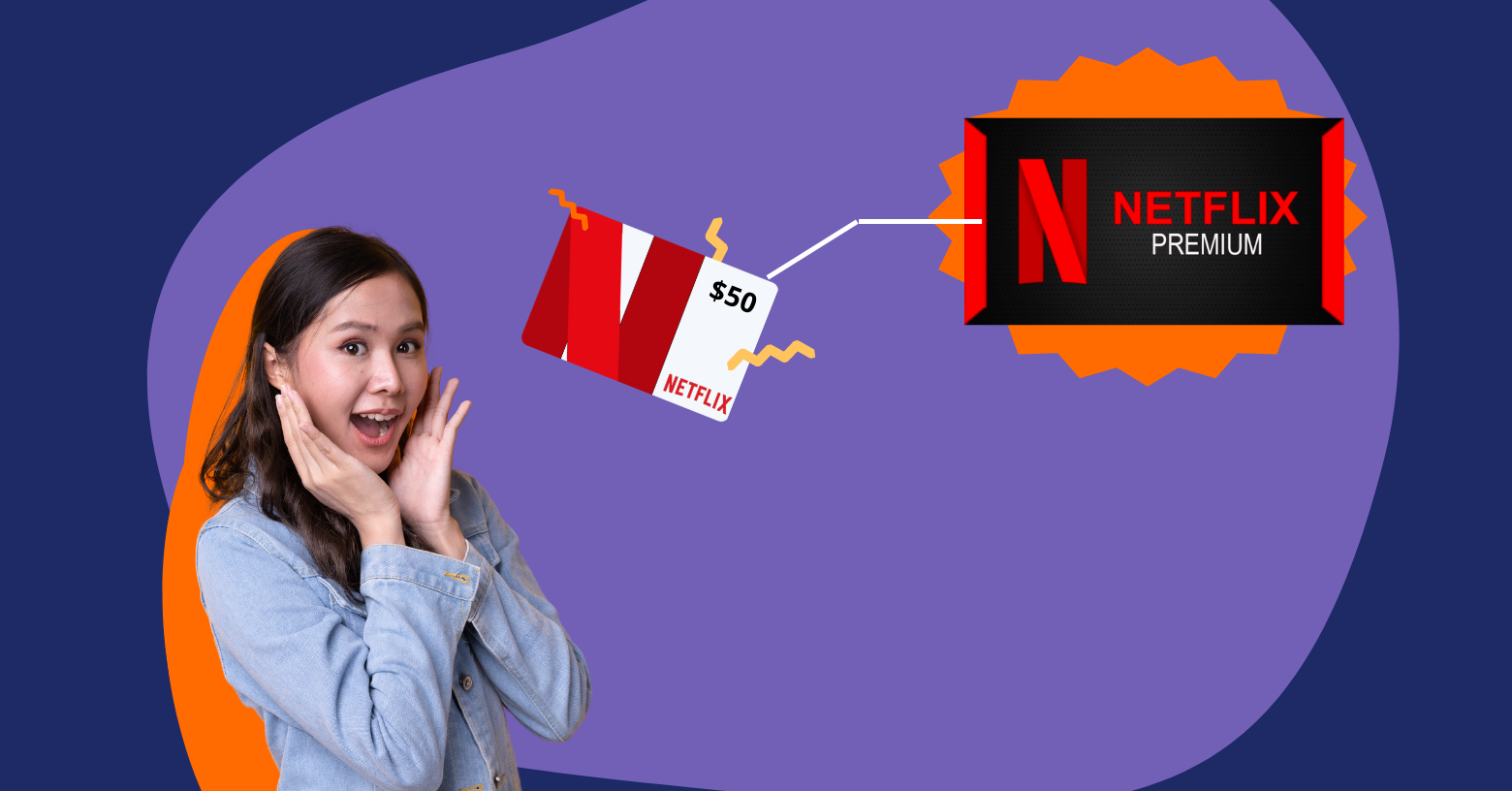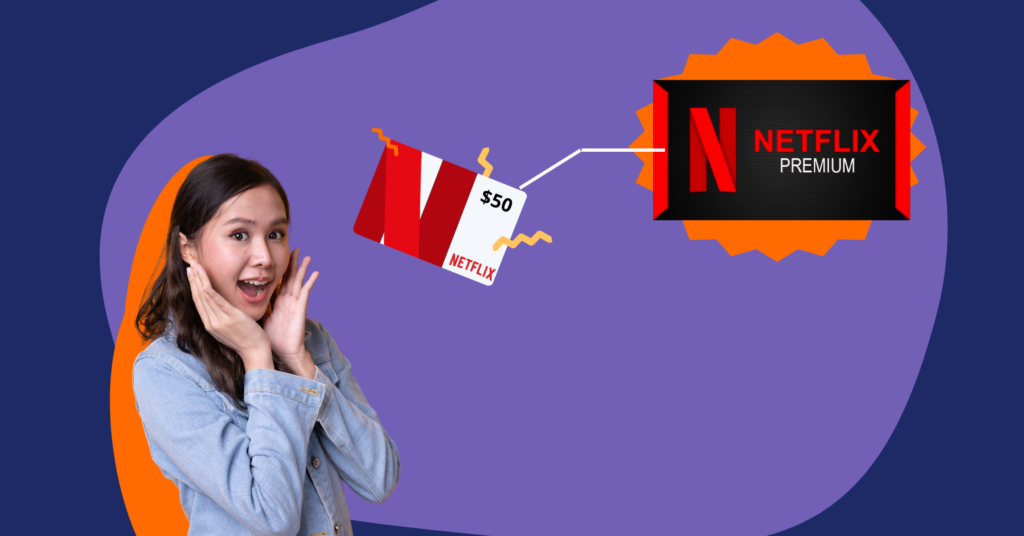 One of the biggest advantages of sharing Netflix gift cards is that your recipients can redeem them against all Netflix services and packages. It really depends on the amount you share with your recipients.
If you share a $50 Netflix gift card with your recipients, they'll be able to buy premium Netflix accounts with the most screens. So the value your recipients can extract mainly depends on the Gift card balance you share with them.
At Incenti, we suggest you to share Gift Cards based on your rewards budget and convenience so that your rewards program remains sustainable.
3. No limit on how many Netflix gift cards can be redeemed by one account!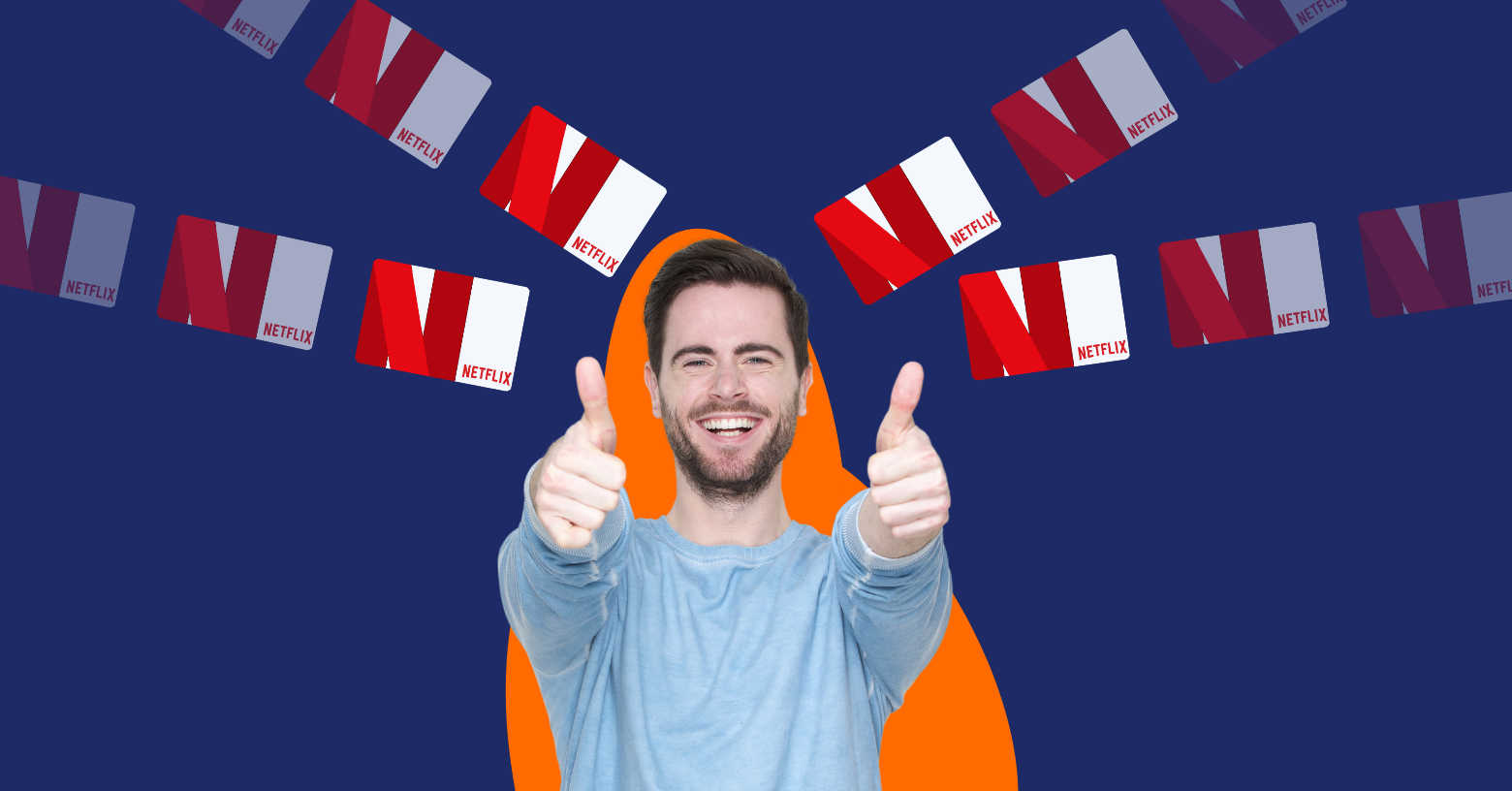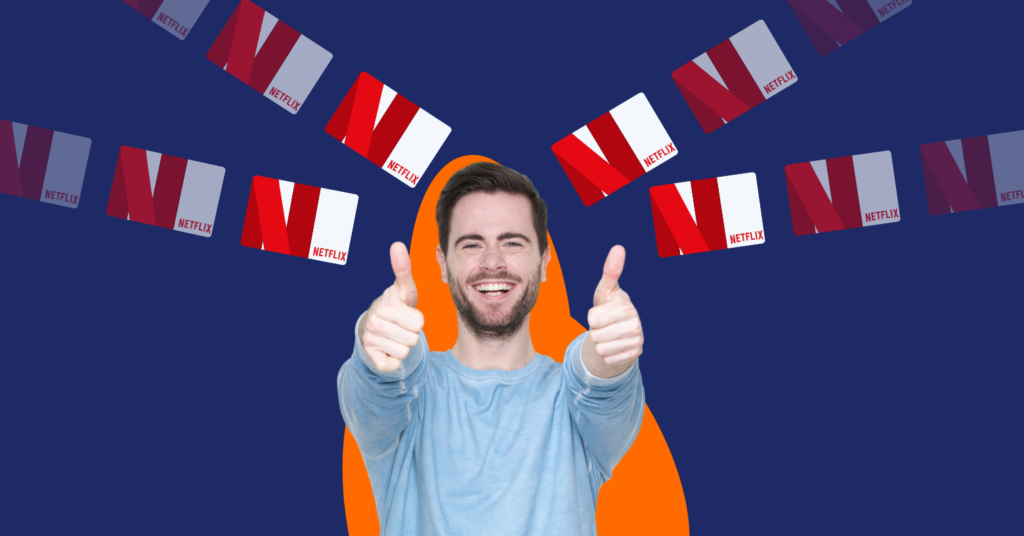 No need to worry if your gift recipient already possesses a Netflix gift card. One Netflix account can redeem multiple gift cards at the same time. Redeeming multiple Netflix Gift Cards at the same time can enable your staff or customers to enjoy months of free streaming!
4. Netflix eGift Cards don't have an Expiry Date!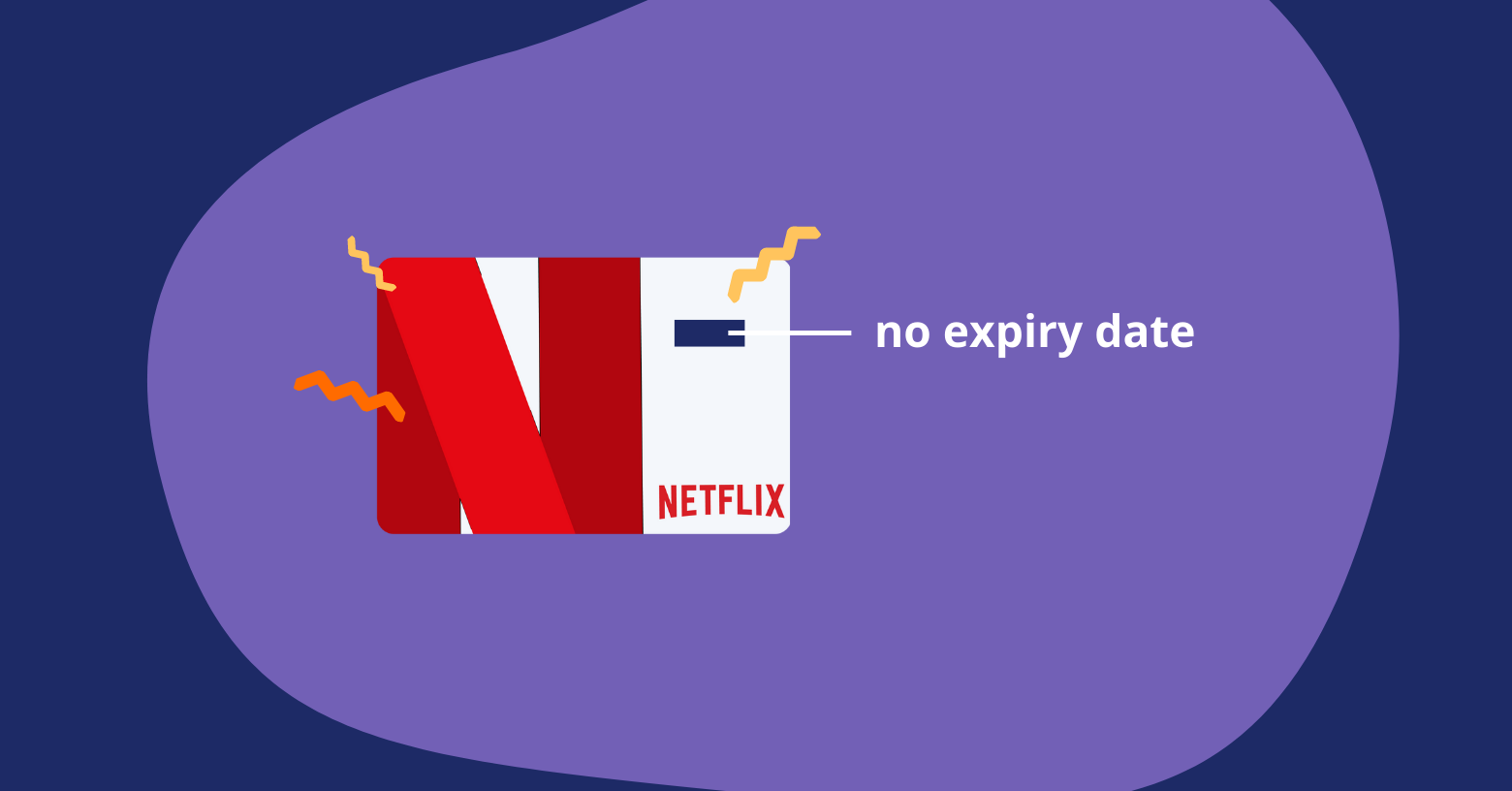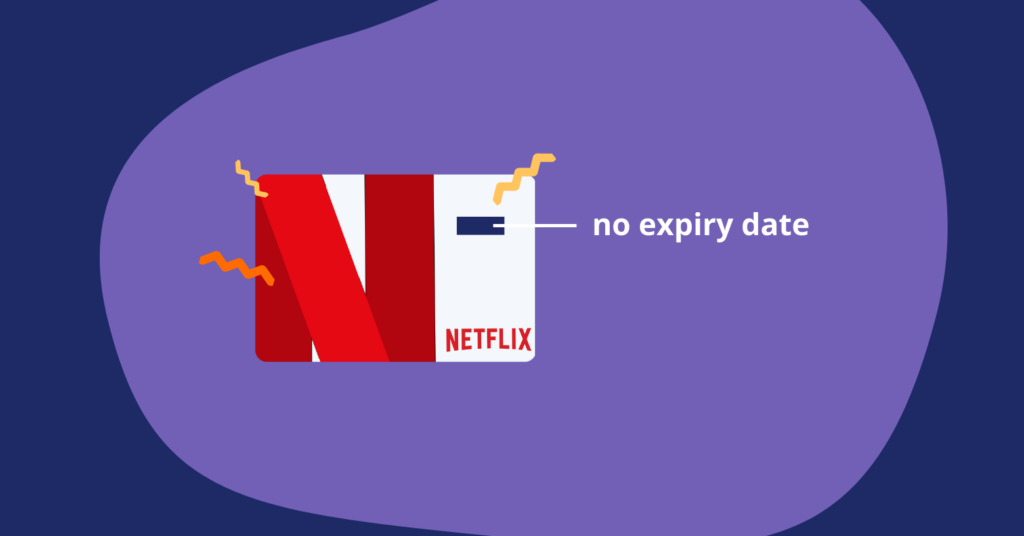 If you share Netflix Gift Cards with clients or employees, they can use them whenever they need them. There is no expiration date on the Netflix gift card, which is indicated on the back, and the same applies to Netflix digital gift cards. Even when the markets are down, Netflix gift cards hold their value better than cash.
5. Netflix Gift Cards are an easier mode of payment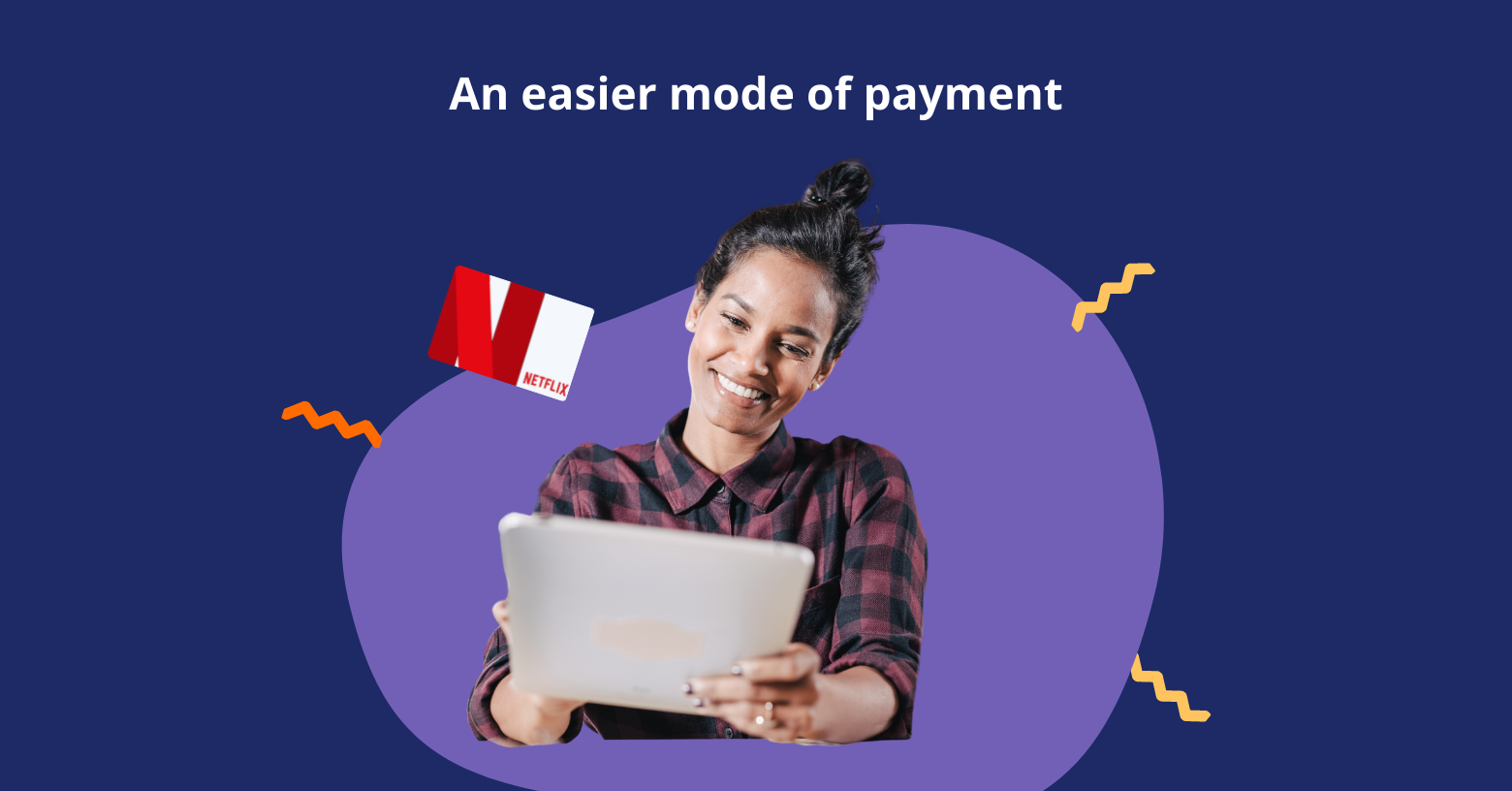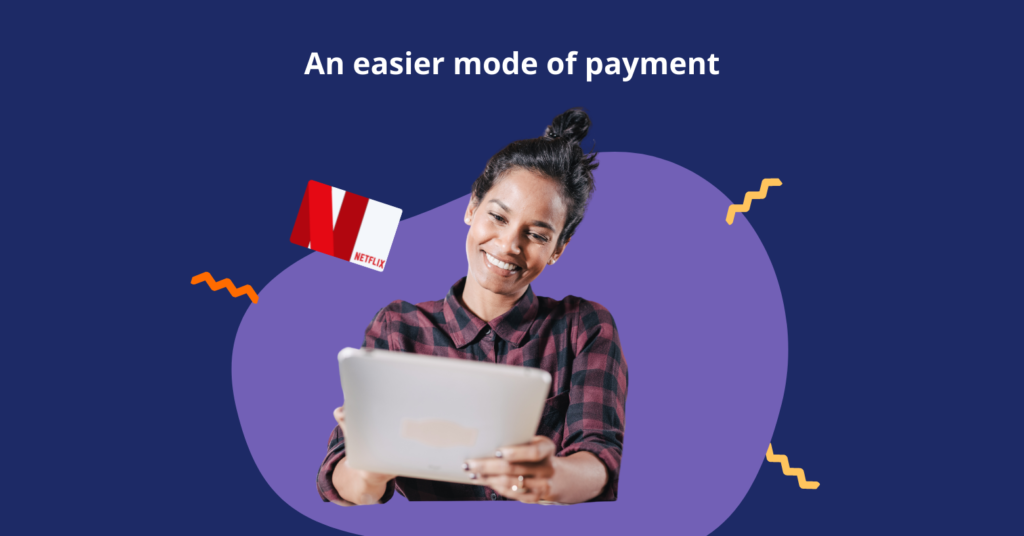 Netflix Gift Card balances are added to your employees' or clients' accounts once your employees or clients redeem their gift cards. Furthermore, Netflix originals, TV shows, and movies still remain available even if the remaining balance on the gift card isn't sufficient for their next payment.
6. No Need for a Credit or Debit Card with Netflix Gift Cards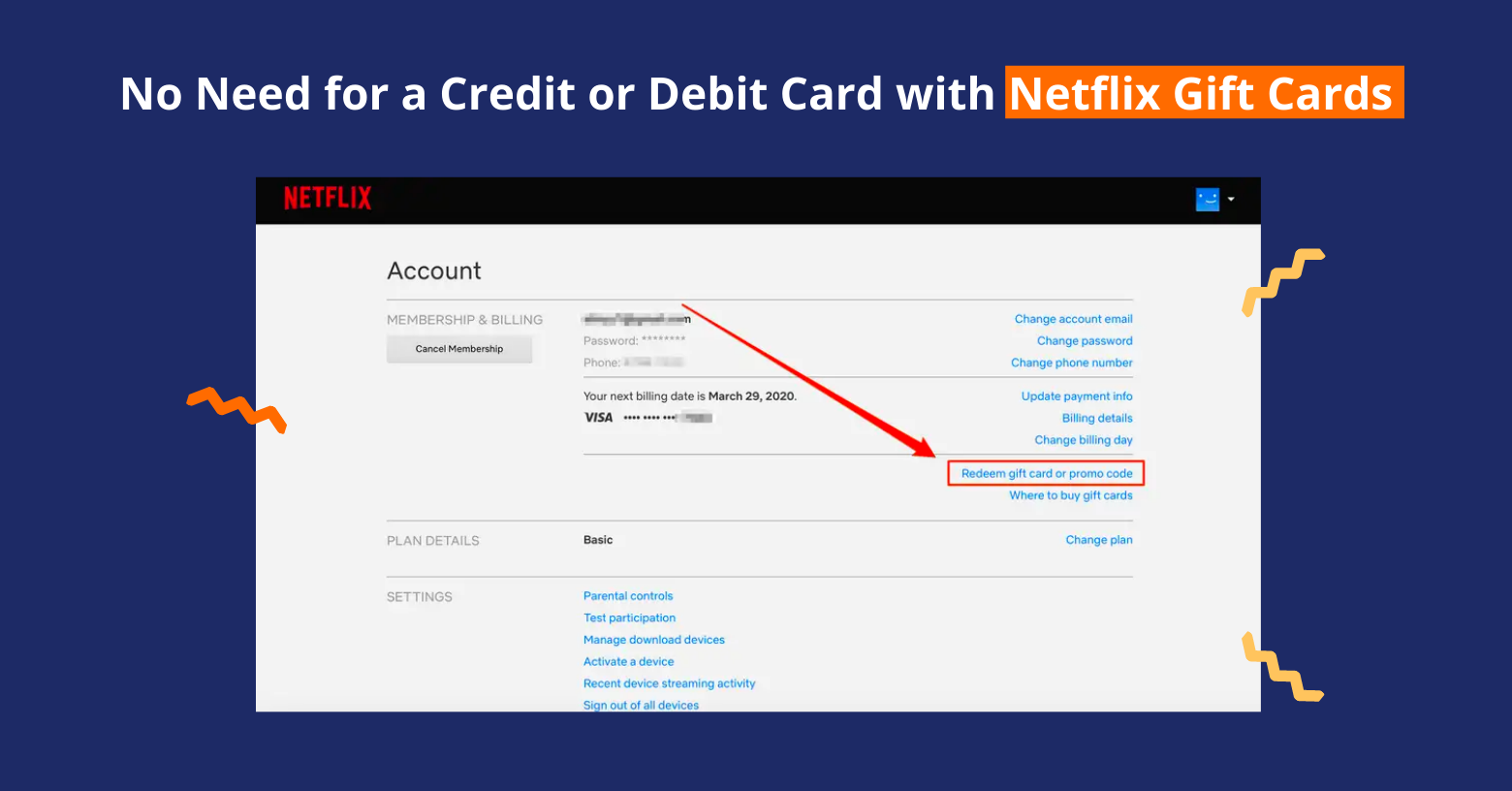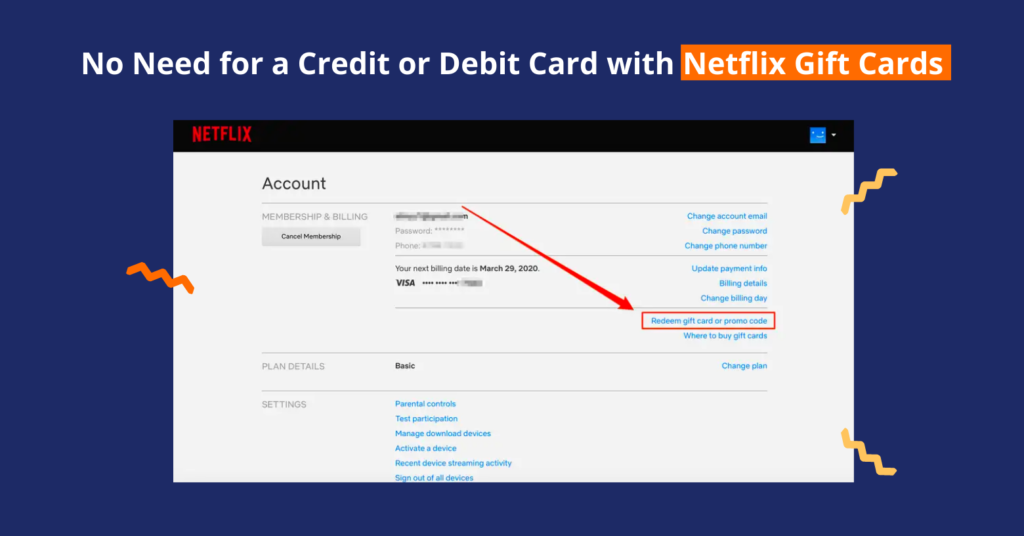 Netflix gift cards are available in both physical and digital formats. In addition to being available online, it's also available in most retail stores. Upon receiving the card, recipients of your corporate gift can redeem it at Netflix.com by entering the PIN code as directed.
If your recipients already have an account, they must select "Redeem your gift card," then enter the code. A Netflix gift card is safer than a debit card or a credit card because it's less likely to be stolen or fraudulently used. Clients and employees who are security-conscious will certainly appreciate it.
7. Netflix Gift Cards Can Even Be Used After Cancellation!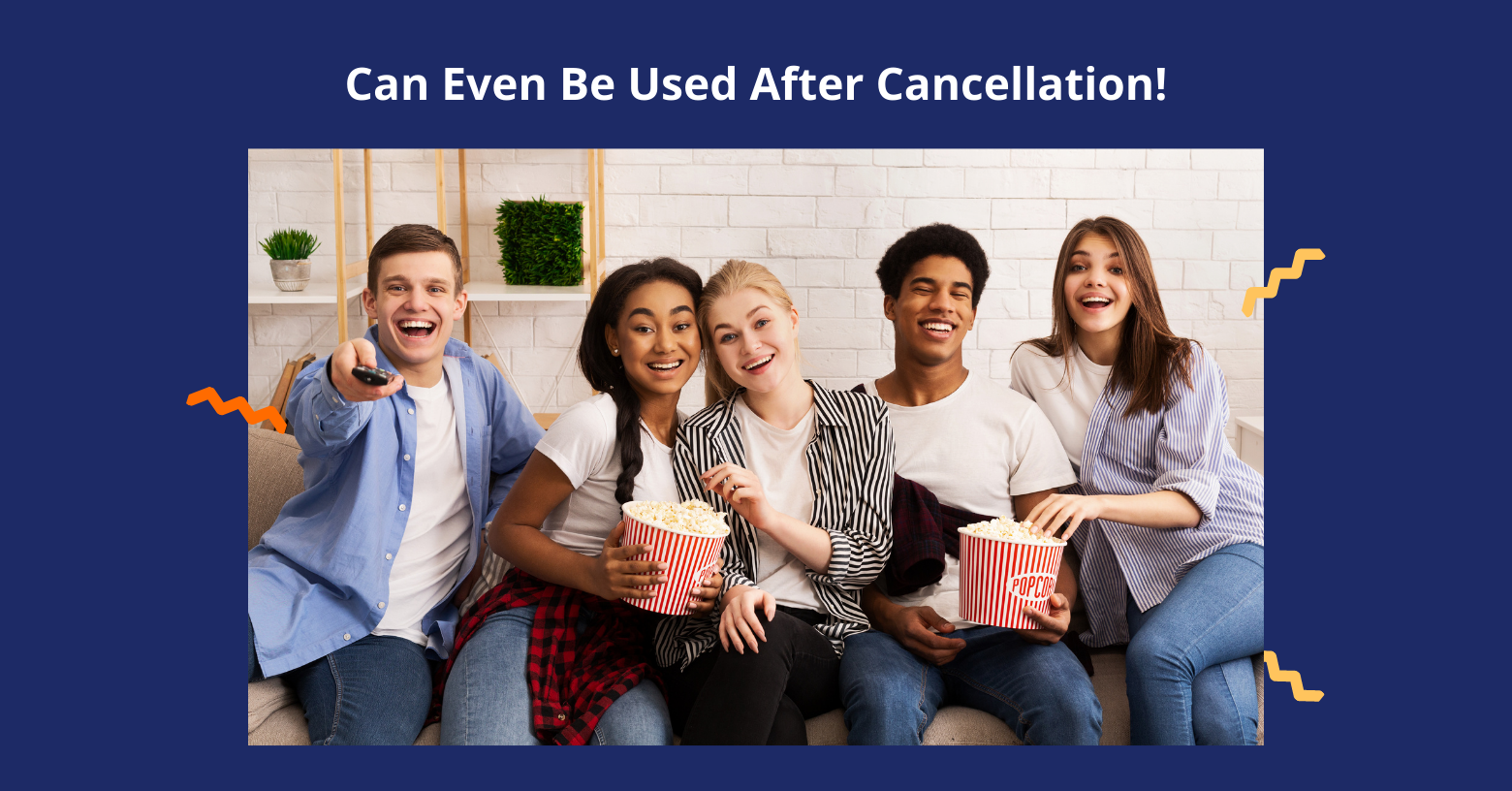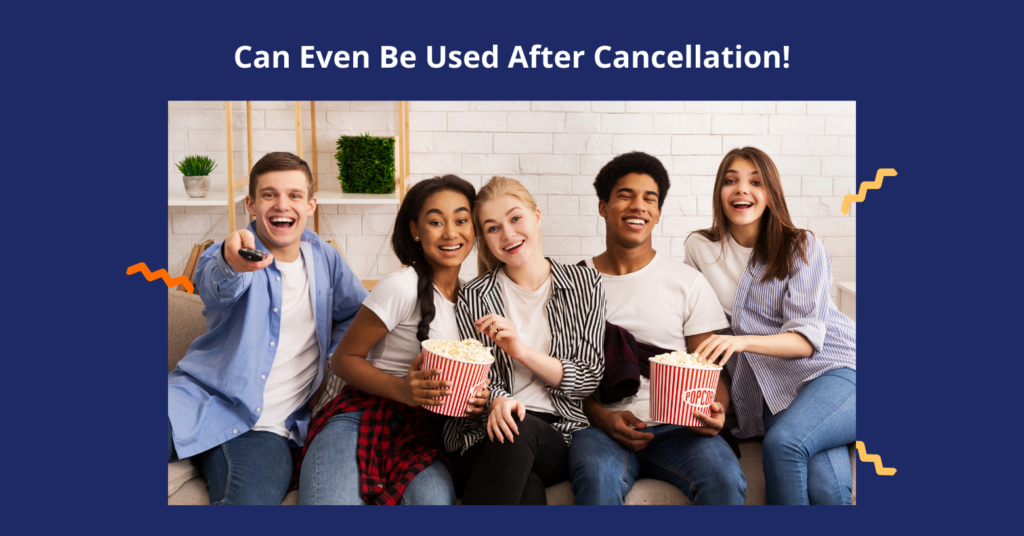 Your recipients can cancel Netflix accounts at any time. Furthermore your recipients will incur no charge until their subscription restarts. Your recipients will have access to their account and its features until the final date of their billing cycle. Moreover, Your recipients will have 10 months to decide if they still want to continue their subscription. If they do, they can pick up right where they left off.
After canceling a Netflix gift card, the recipient can still use the remaining balance until the amount runs out, although it can't be refunded or converted to cash. As a result, they can still watch award-winning movies, TV shows, and Netflix originals — the whole reason they signed up.
The Final Verdict
When it comes to gift cards for rewards programs, there are a wealth of options you can select. The Netflix Gift Cards offer great value due to their popularity and offer incredible features to your recipients. This makes them a great eGifting reward. You can choose from over 600+ Digital gift cards from the Incenti Catalog. Here's how to do it.
Identify the Gift card of your choice by visiting the Incenti Catalog. Once you know which gift cards to purchase, simply state your requirements in the contact form on the Incenti Website. An expert will get in touch with you within 24 hours.
We personally recommend Netflix gift cards since they're one of the top selling gift cards of 2022 available in our collection. Making them a part of your rewards program will take your business to new heights. So make your rewards program an epic success by sharing them in bulk with the Incenti API.
Cheers!