For many companies, incentive pay is proving to be a catalyst for success. As a result, many employers are considering implementing it as part of their employee motivation programs. Don't believe us? Then let's back it up with evidence → 
According to a recent industry study, companies that implement incentive pay programs are

79%

more likely to achieve their goals.


Furthermore, correctly designed incentive pay programs can boost employee performance by up to 44%. 
But implementing result-driven Incentive Pay initiatives isn't straight-forward. The concept needs to be properly understood along with its benefits and use cases to maximize its potential. For this reason, let's first explain what Incentive Pay means and what it's all about. 
Incentive Pay Definition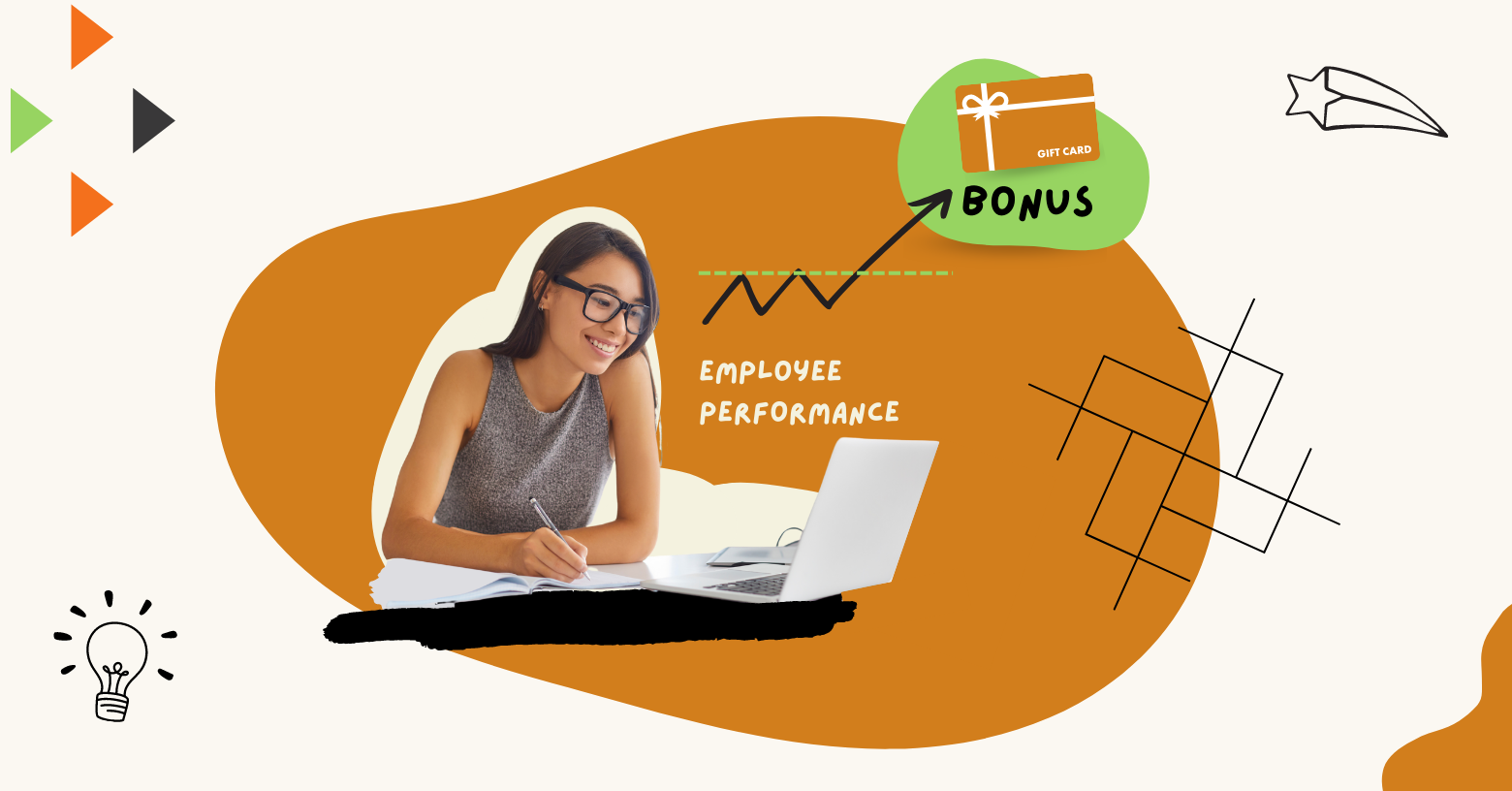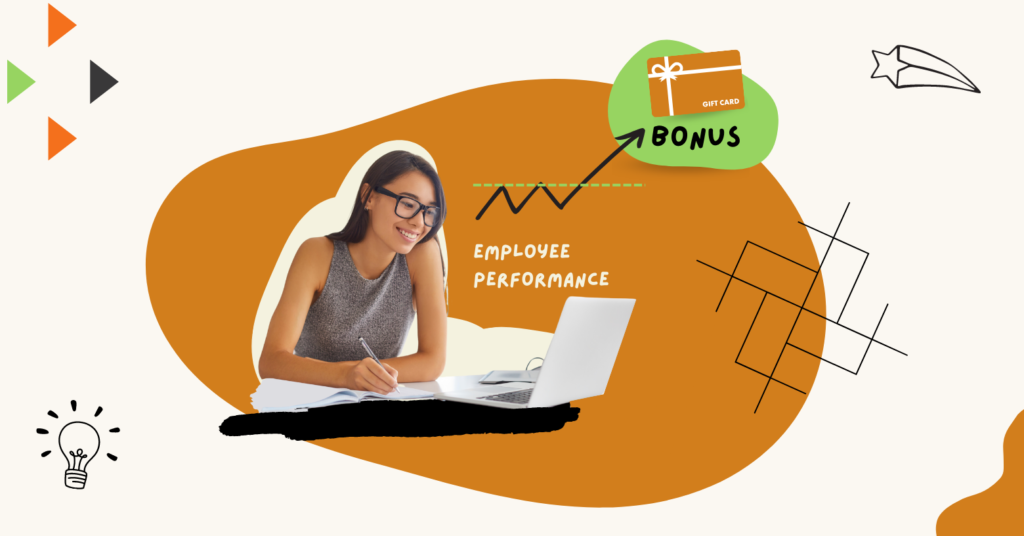 Incentive pay is a reward given to an employee based on their performance.
It
is provided
to an employee upon meeting performance targets, milestones or company's objectives
. Incentive pay can be a powerful motivator for employees to perform well. The reason? Well the better your employees perform, the more rewarding their payouts will be! 
Who should get Incentive pay rewards?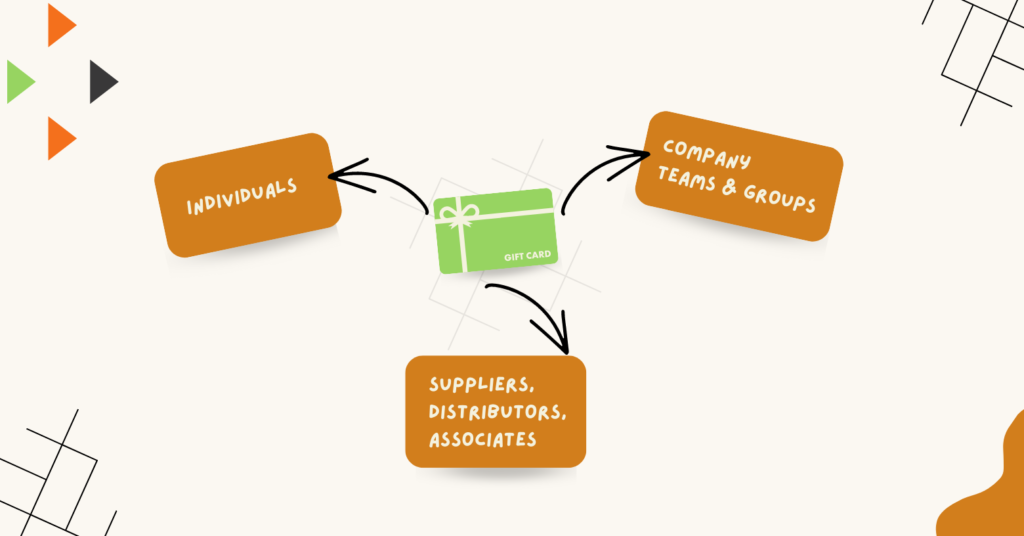 Incentive Pay Rewards can be offered to anyone such as individuals, team members or even partners in a business. 
Mostly they are shared with:
Individuals – based on meeting performance objectives at work

Company teams and groups – based on meeting or surpassing performance targets

Suppliers, distributors, and associates – for meeting business expectations.
Examples of Incentive Payment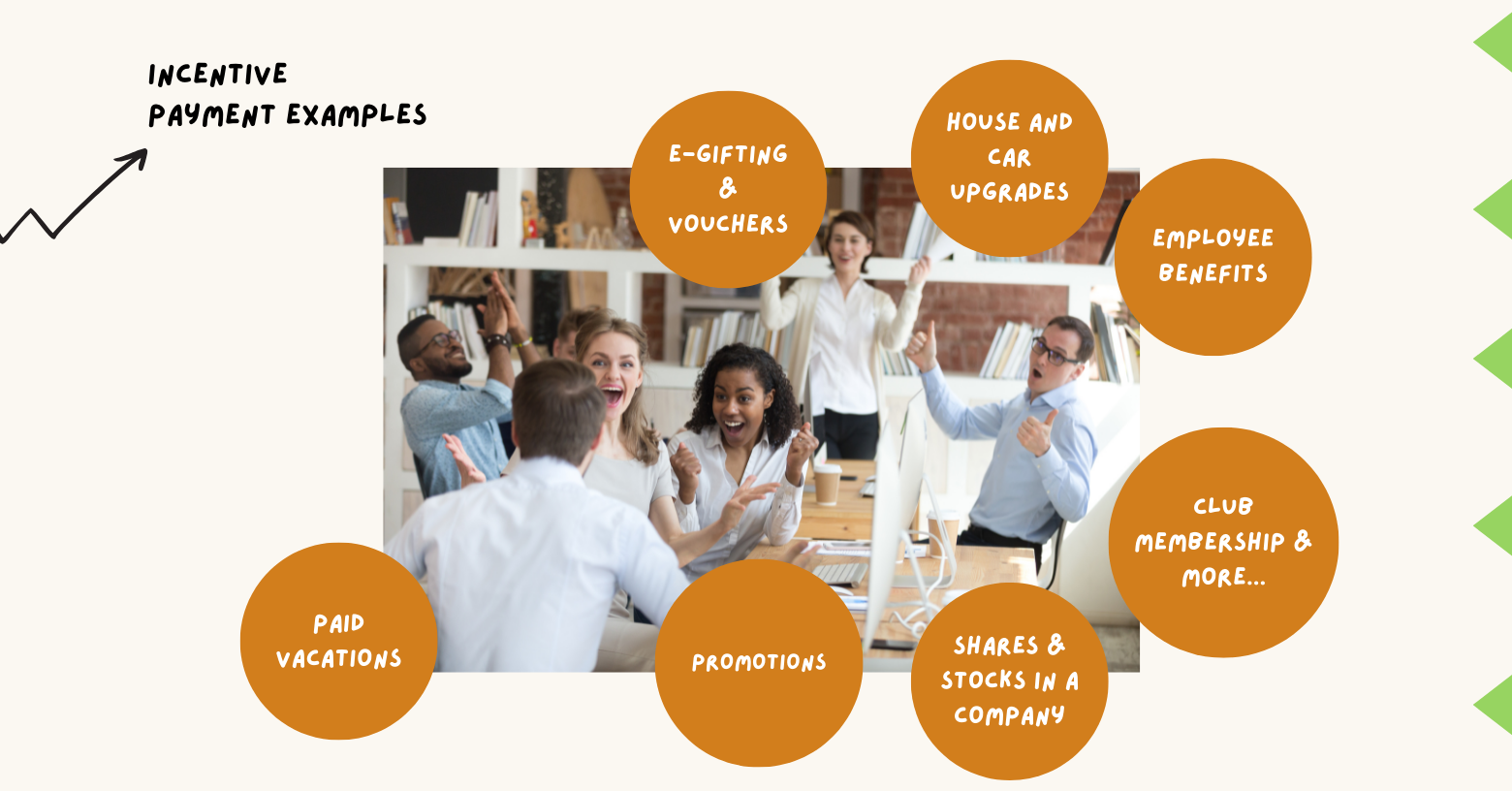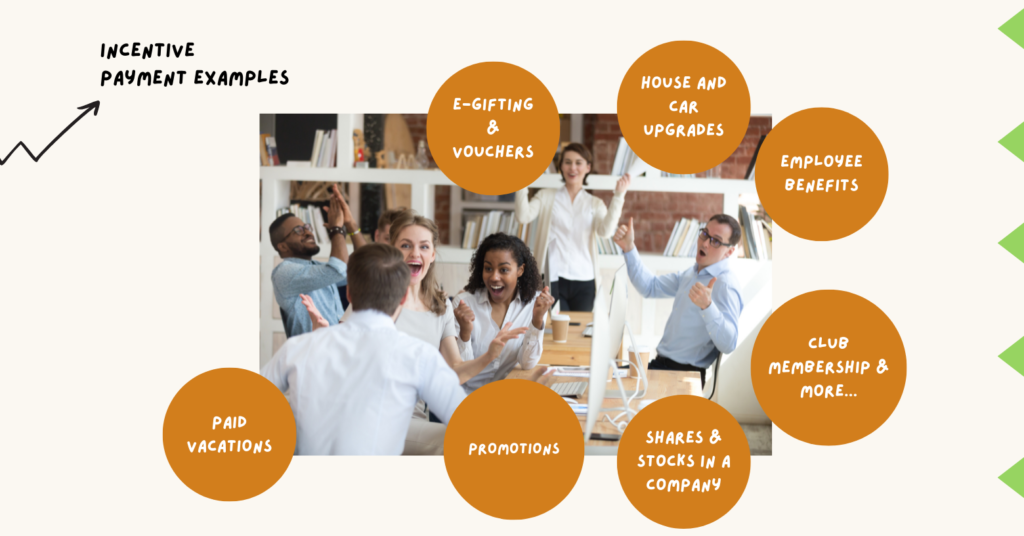 An Incentive payment is usually in the form of a financial compensation. It can be in the form of project completion bonus, year-end bonus, and other monetary allowances. But, it is often non-monetary in nature as well. Here are some Incentive Pay examples:
Promotions

eGifting

or Vouchers

Paid Vacations

Employee Benefits 

House and Car Upgrades

Shares and Stocks in a company

Club Memberships and more!
Structured vs Casual Incentive Compensation
📜
Structured incentive compensation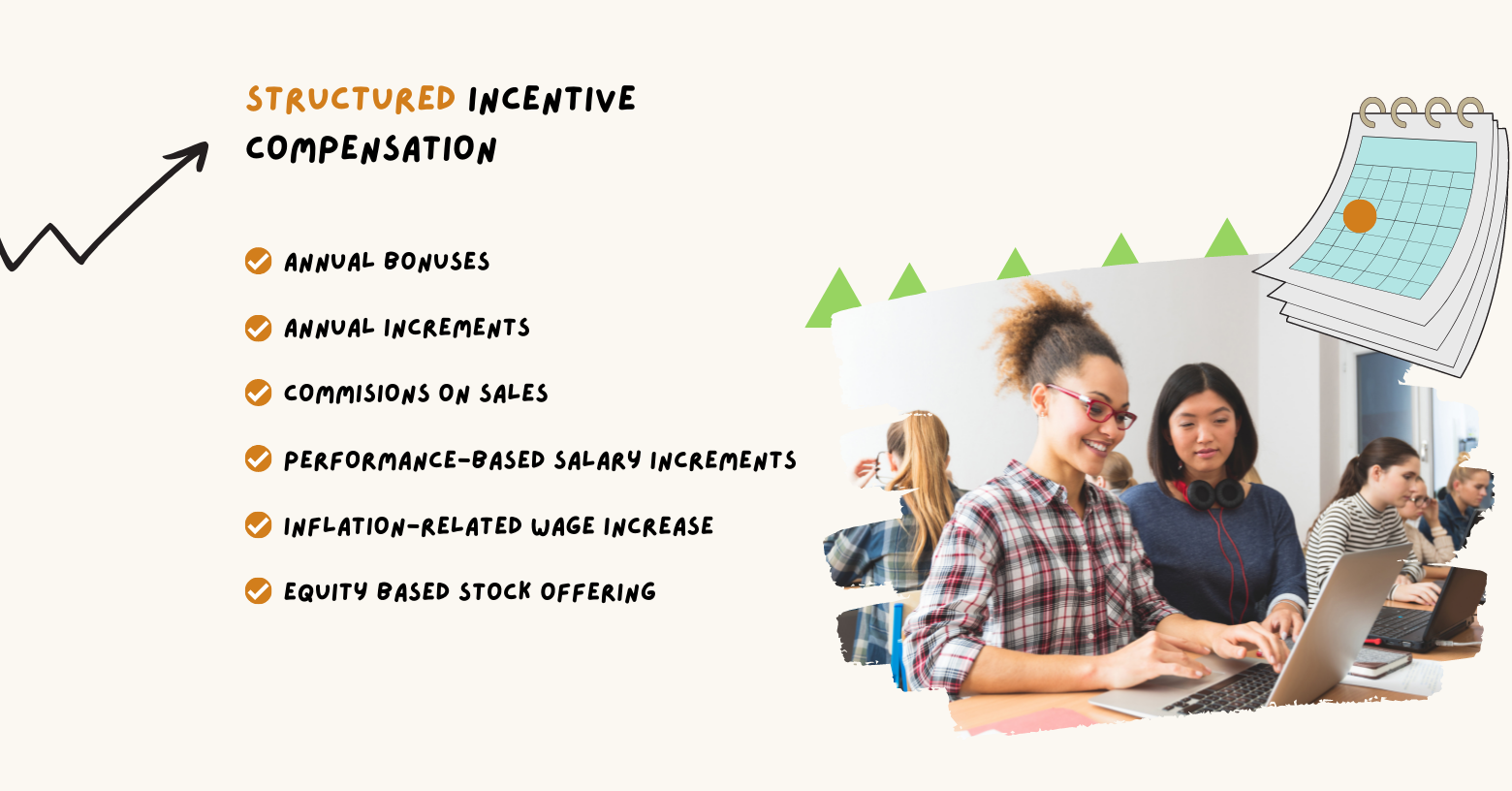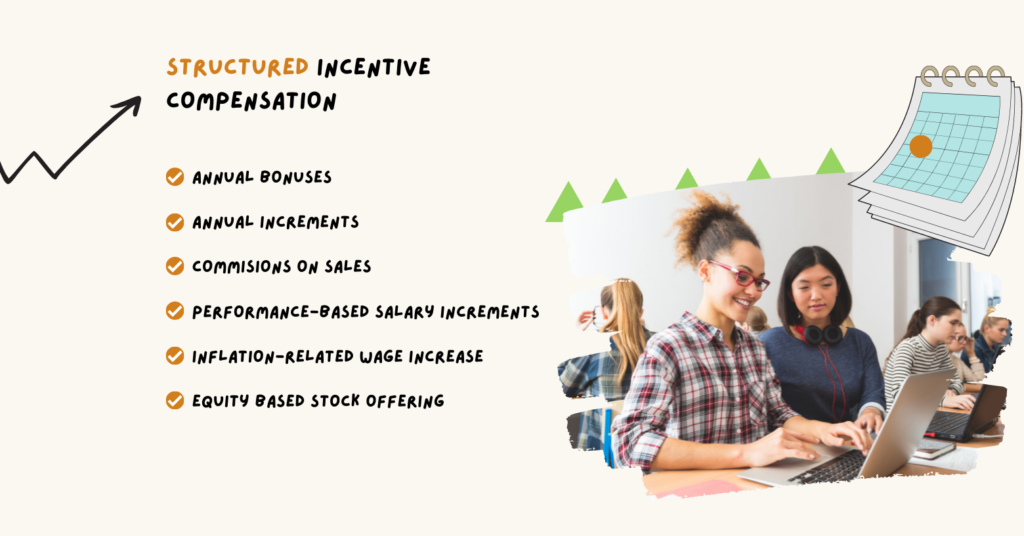 Structured incentive compensation is a defined incentive program as laid out in the employee's contract. Such incentives are redeemed once an employee meets specified goals and milestones.  They are set out in writing and awarded if the employee, department or company meets certain business objectives. Structured Incentive compensation includes:
Annual bonuses 

Annual Increments

Commissions on sales 

Performance-based salary increments

Inflation-related wage increase

Equity based stock offerings
💸
Casual incentive Compensation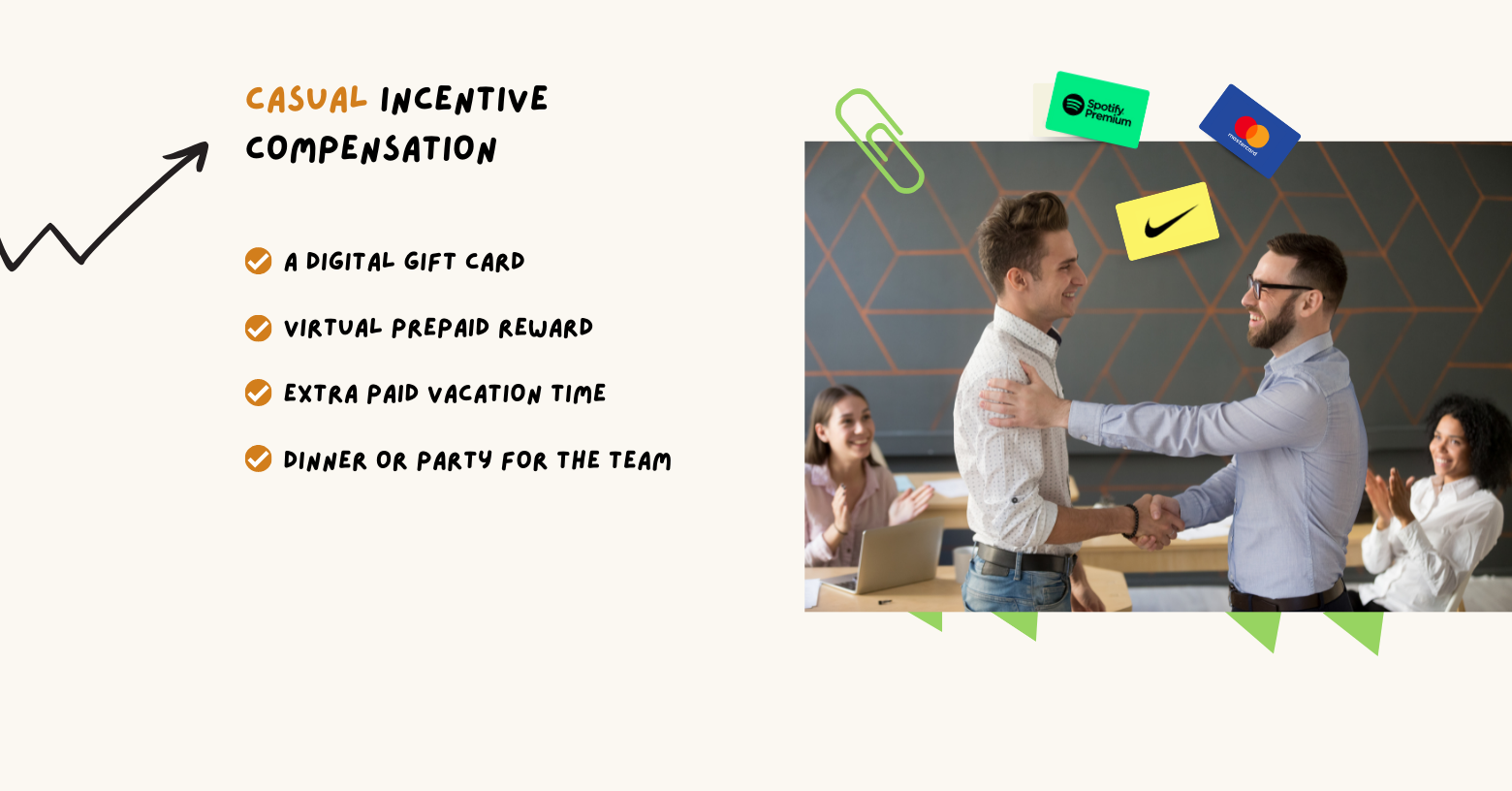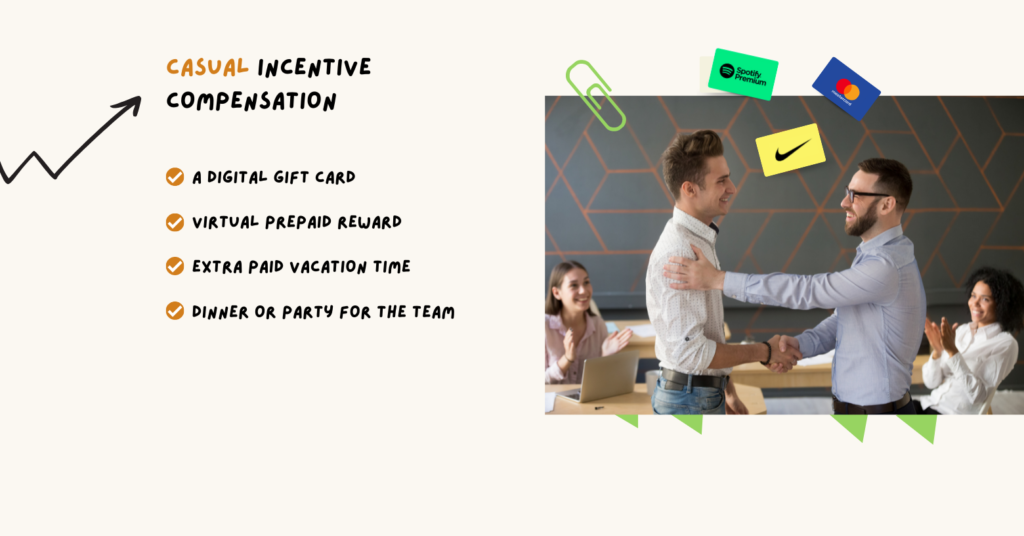 Casual incentive compensation is offered on account of a great accomplishment. It can be given any time without any provision for it in the employee's contract. 
Casual incentives can be:
virtual prepaid

reward

Extra paid vacation time

Dinner or party for the team
What Types of Incentive Payment Are Common?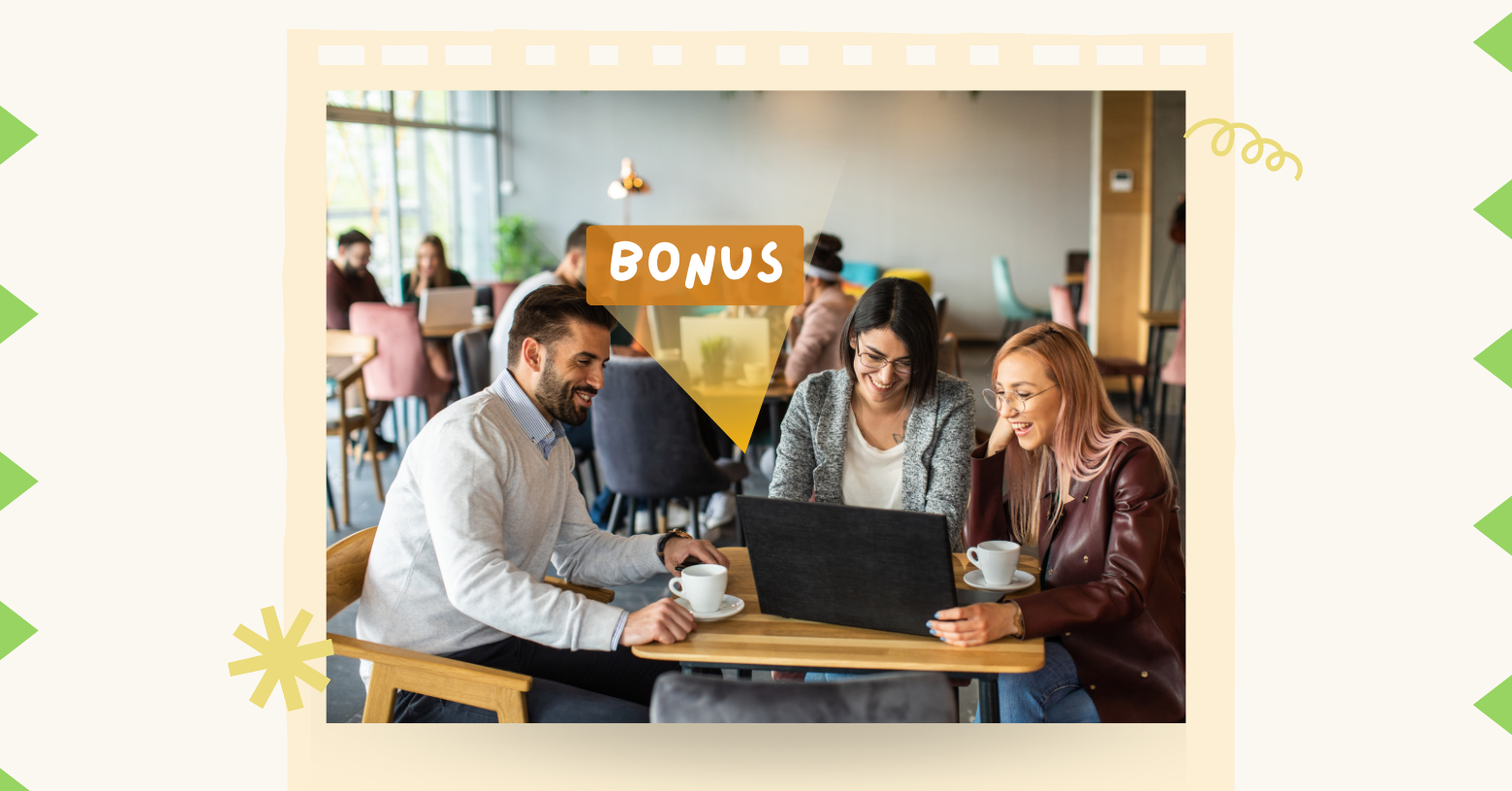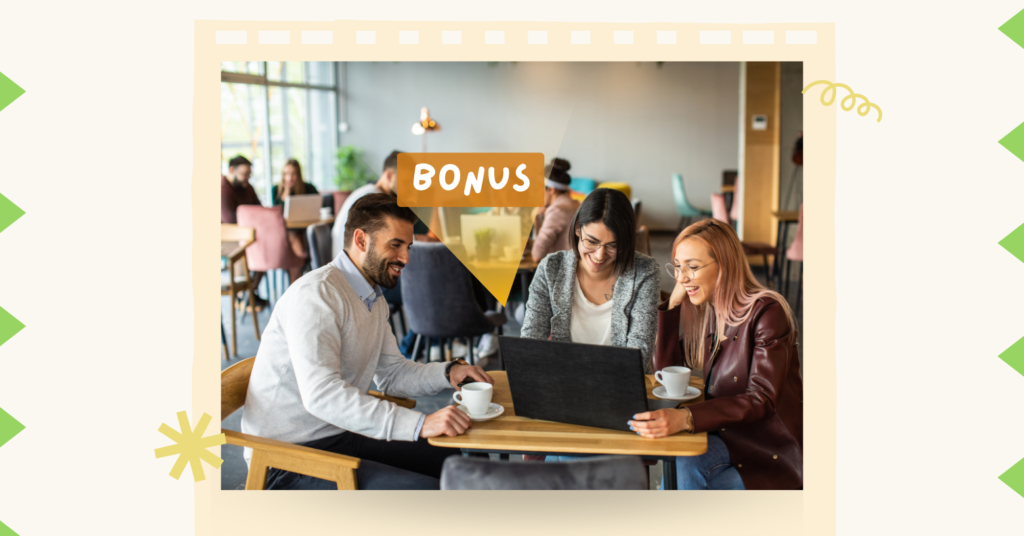 An incentive payment is the medium in which a specific reward is presented. An Incentive payment should be made keeping employees' desires and needs at the forefront. The absence of the right type of reward can fail to make the motivational impact you expect. It will also drain resources without any gain. 
Here are the most common types of Incentive Pay:
Bonus: Bonuses act as a way to reward employees for their efforts, and motivate them to continue their good performance. The bonus amount is often determined by an employee's salary level and job responsibilities. It's usually paid on top of an employee's regular paycheck.
Most common types of incentive pay bonuses
Annual Bonus:

An annual bonus is a one-time payment made on a yearly basis to reward an employee's performance. Since it's based on performance, it isn't guaranteed on a yearly basis. It can also be a percentage of an employee's salary or completely supplementary to it.

Holiday bonus:

Holiday bonuses are given to employees who've put in an excellent performance in the previous calendar year. They receive that bonus during their holidays.

Referral Bonus:

This is a bonus that an employee earns when they help recruit or hire a new team member and the person stays with the company for at least one year.

Profit-Sharing Bonus:

Employees are paid a percentage of business profits.

Retention bonus:

It is a one-time payment provided to employees with a view to inspiring loyalty. In addition to preventing costly employee turnover, retention bonuses help increase employee retention.

Signing bonus:

A signing bonus is usually presented to an employee who takes up a job offer with a company. It is presented upon signing the contract.

Spot bonus:  Employees who have displayed exceptional work quality in their past work may be rewarded with a spot bonus. Also known as discretionary funds, they're under the control of a manager who awards them to an employee for good performance.


Should your company offer Incentive Pay programs to employees?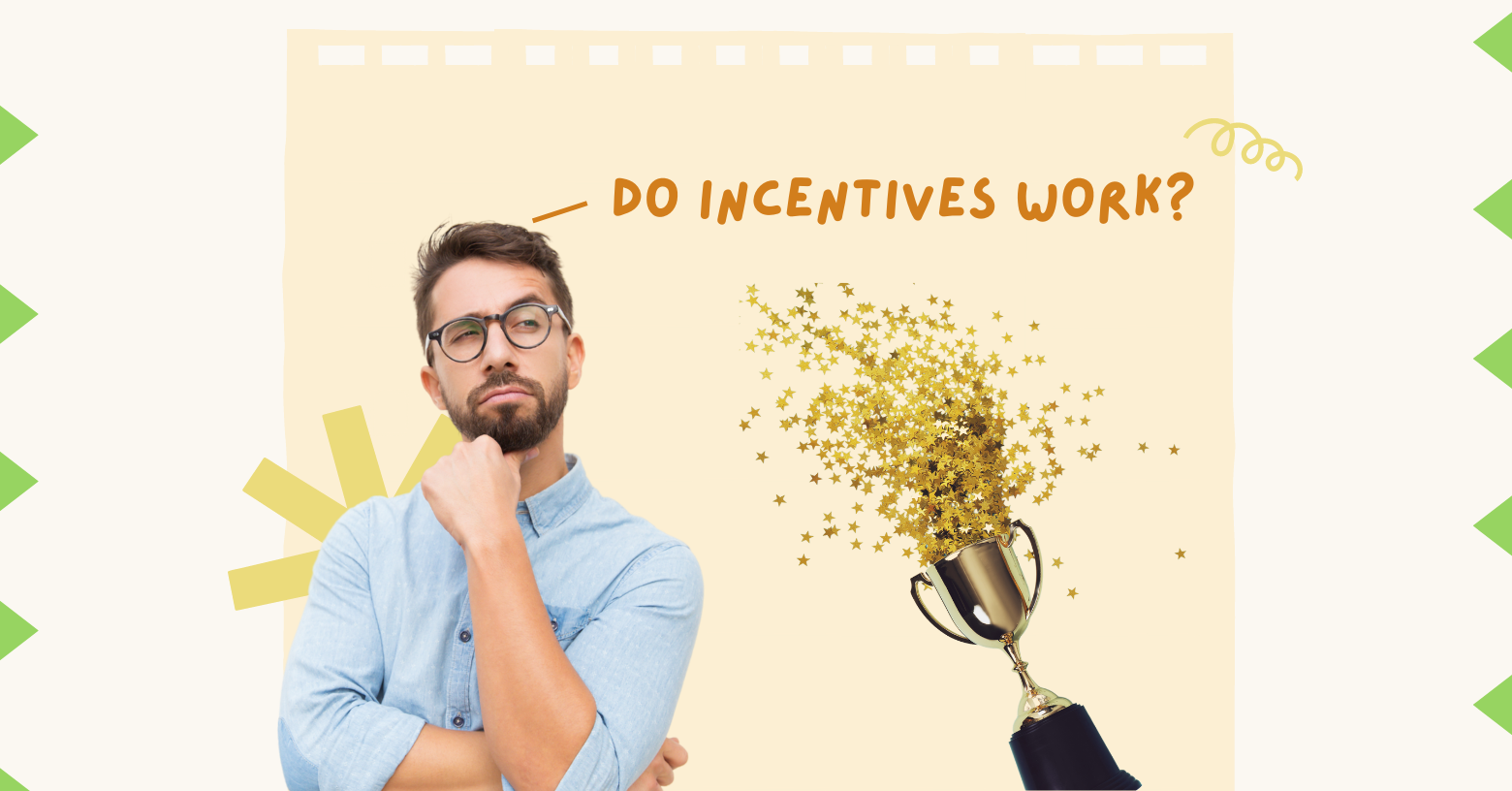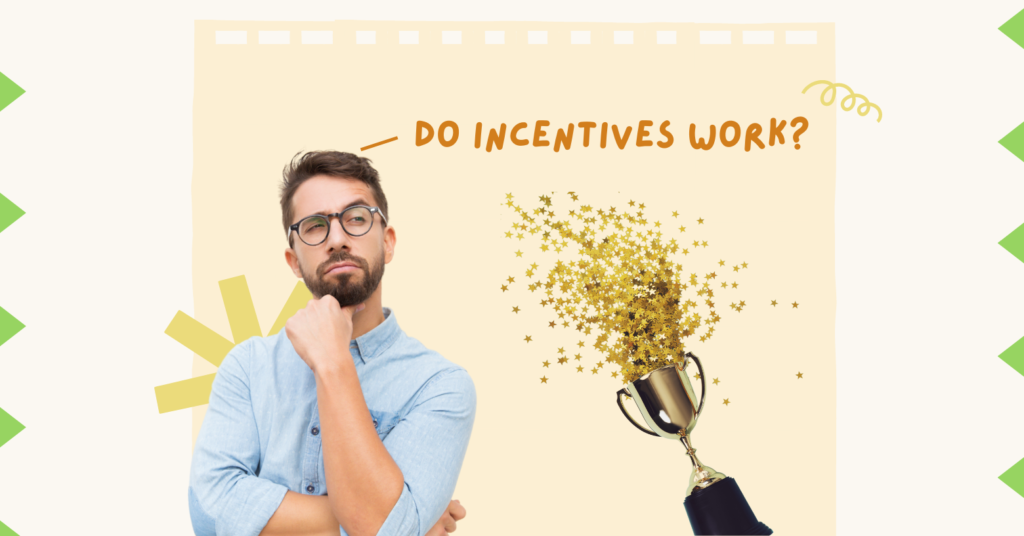 Incentive pay programs are common but are they as effective as they seem?  Should your company even be offering them? The answer is: Of course! Here's why.
With an estimated $100 billion spent on employee incentive programs every year, it's clear that incentives drive people. Infact, organizations using employee incentive programs can reach their goals 79% of the time – thus why your organization needs to be offering Incentive Pay at all times.
What employee incentive pay programs can your company offer?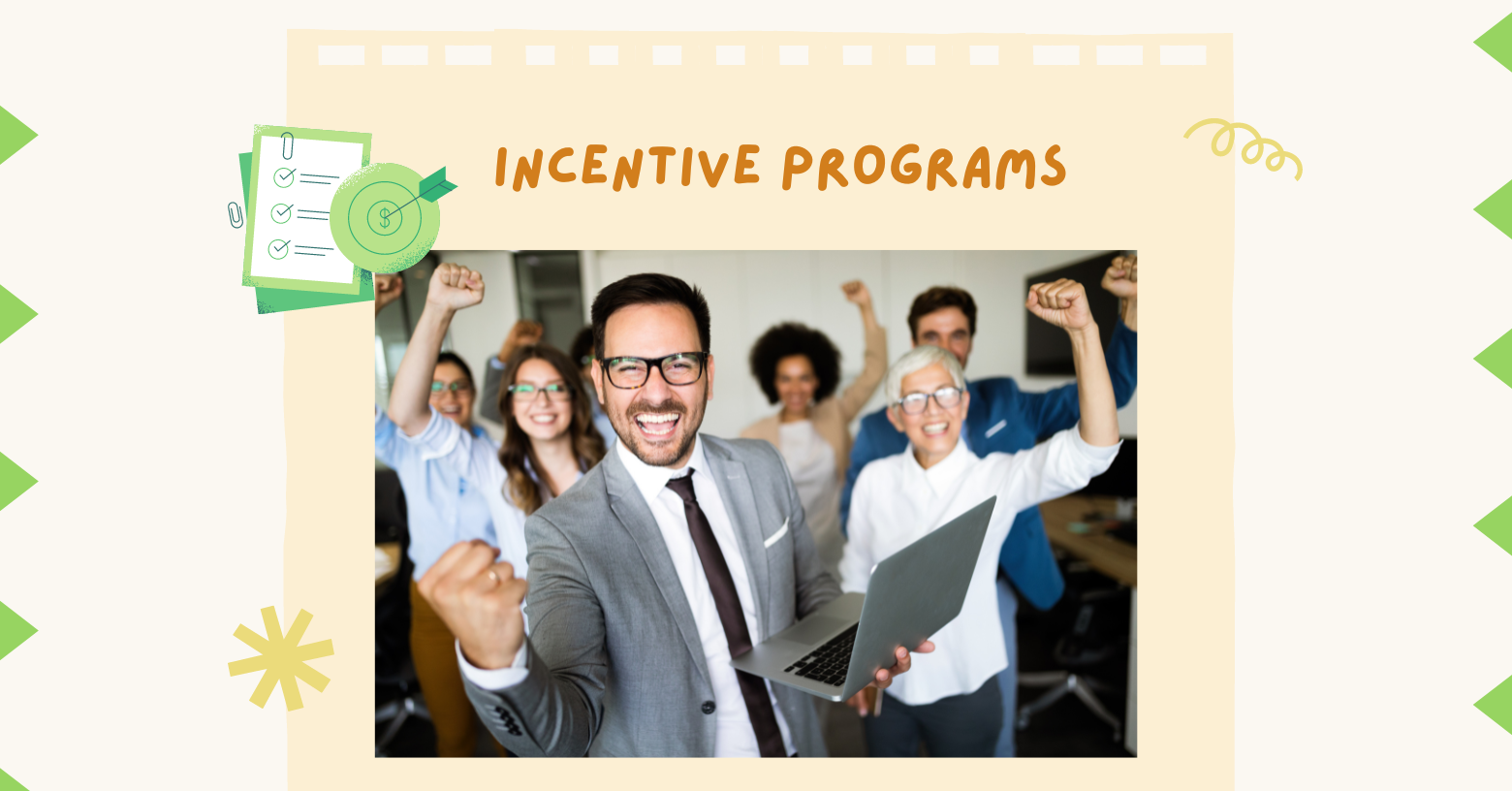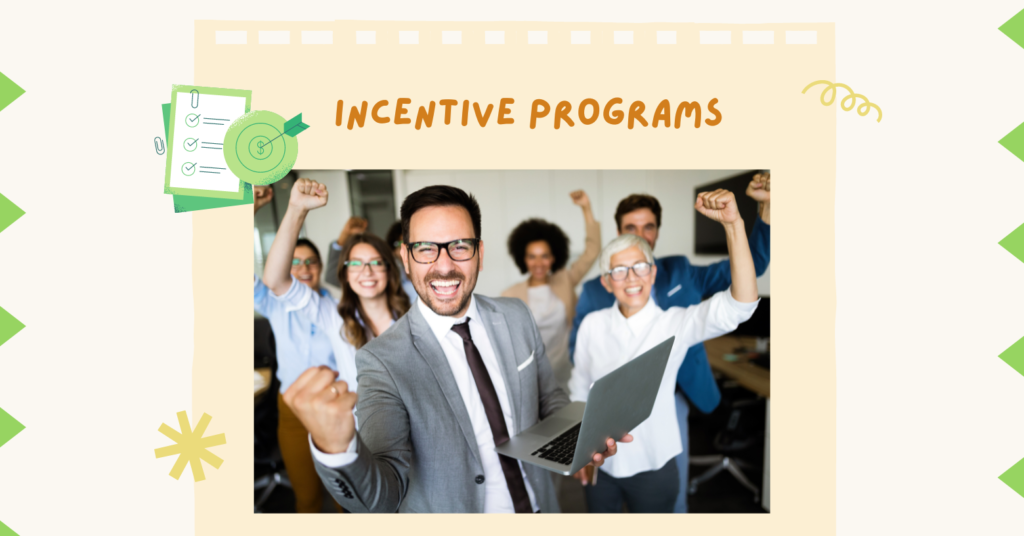 Employee Incentive programs are specially designed initiatives developed to motivate, engage and retain employees. They are incentives offered by a company to employees as rewards for their efforts. These programs also encourage employees to maintain a high level of quality work. 
But even if your company does want to offer employee incentive programs, it's essential to understand which ones to offer. Let's go!
10 employee incentive pay programs companies can offer right away
     1. Recognizing and rewarding employees
Employee incentive pay programs act as great motivators that not only improve employee retention and productivity, but also drive customer satisfaction. At this point, we'll explain 10 unique types of successful employee incentive initiatives that truly work. Let's go!
You'd be surprised to learn that over 35% of employees stated they'd like more recognition in 2022! The fact is, recognition and rewards are key to a happier workforce. In the same survey, 29% of employees were even willing to give up a week's worth of pay for more recognition! 
With employee recognition and rewards being so important to them, companies that don't design them are at a big disadvantage. Here are a few types of recognition and rewards you can offer to employees:
Bonuses: Bonuses as discussed above can be used to reinforce daily performance by recognizing and rewarding good behavior, attitude, skills or achievements. Using bonuses as an incentive pay measure can promote behaviors you wish to see among your employees, promote team dynamics, camaraderie, and a sense of collective purpose.

Written praise

: When you want to recognize an employee's accomplishments, hand written praise can be the perfect gesture at times. Written praise is a very flexible method of recognition. Every once in a while, saying "Thank You" in a unique way with a personalized letter can be effective in letting your employees know their value.

Verbal praise: Verbal praise can be given at any time, anywhere and to anyone. Verbal praise can make the most positive impact when given in front of other people and groups. It can fill an employee with a sense of great accomplishment when their peers recognize their achievements.


  
    2. Appreciating employees' hard work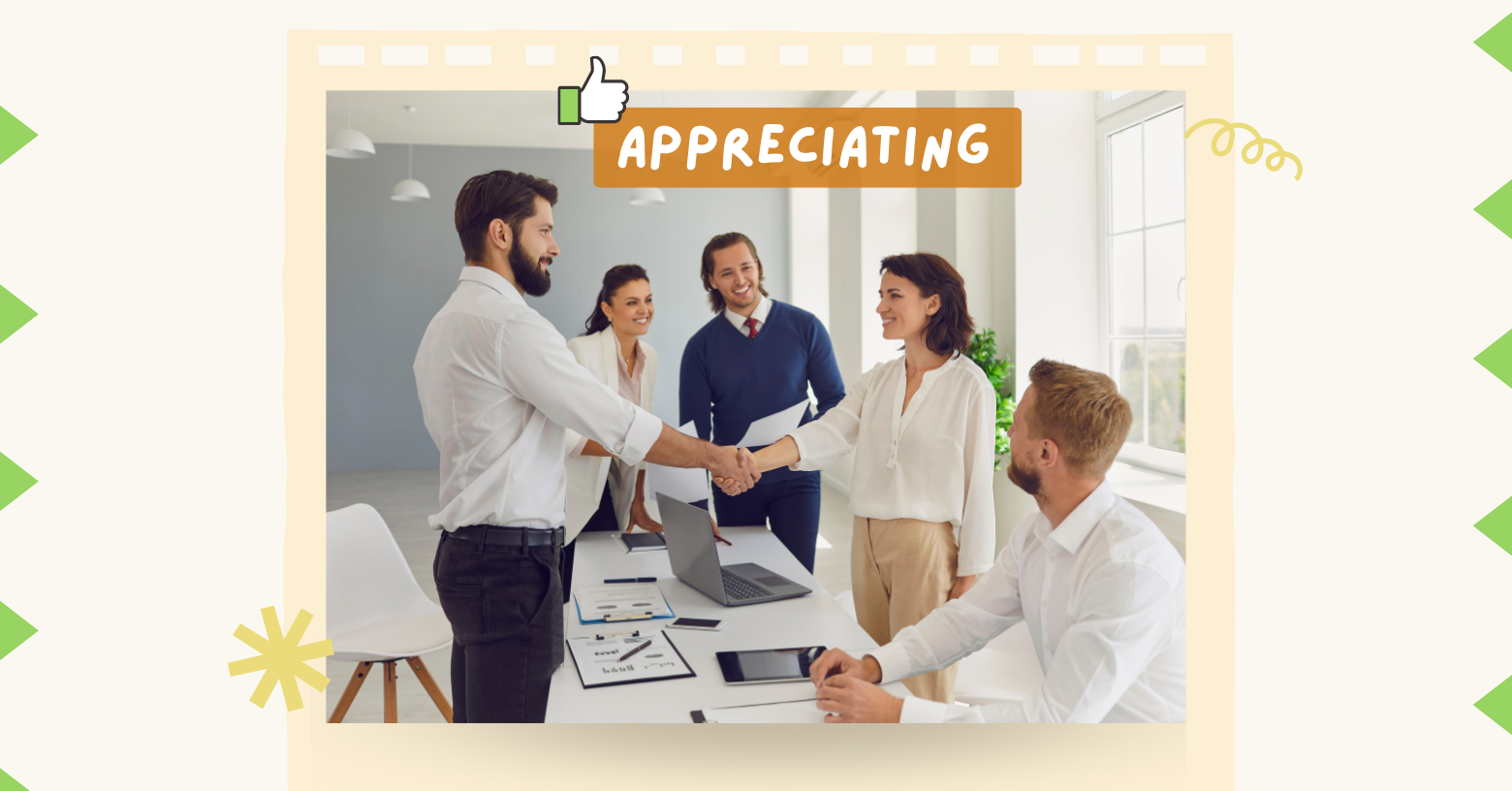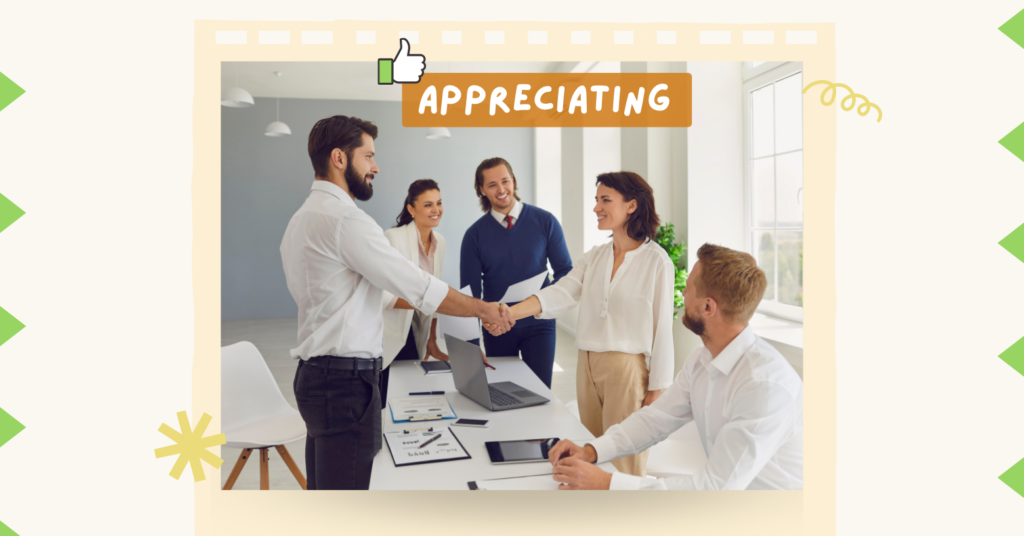 Social recognition is the acknowledgment of another person's existence and appreciation for their effort. Making time to recognize your employees' hard work and dedication can help build a stronger, more cohesive company culture and ensure greater motivation among employees.
    3. Recognition based on points
A points-based recognition program rewards employees on meeting specific milestones and achievements. As employees reach more targets, their points balance increases. 
With these earned points, employees can redeem exciting offers, win prizes, and even reward each other for accomplishments. If you're an HR manager, you can attach points to specific targets, encouraging your team to perform better.
When you consistently reward employees with points for completing key tasks, you inspire them to consistently meet company's goals. This makes points-based recognition a powerful way to keep employees engaged and motivated. 
With points-based recognition, you can also enable your employees to choose what they'd like as a reward. Your employees may redeem points for various perks and benefits such as free apps and subscriptions to merchandise, digital gift cards, experiences, give backs, and more. 
As an example of great reward, you can offer popular digital gift cards at scale such as Amazon, PlayStation, iTunes Gift card and more. You may redeem them in categories such as: electronics, fashion, hotel accommodations, music and more. The good thing is, unlike a traditional rewards system, a Recognition-based reward plan hands employees full control over how they spend their points.
    4. Rewards based on successful referrals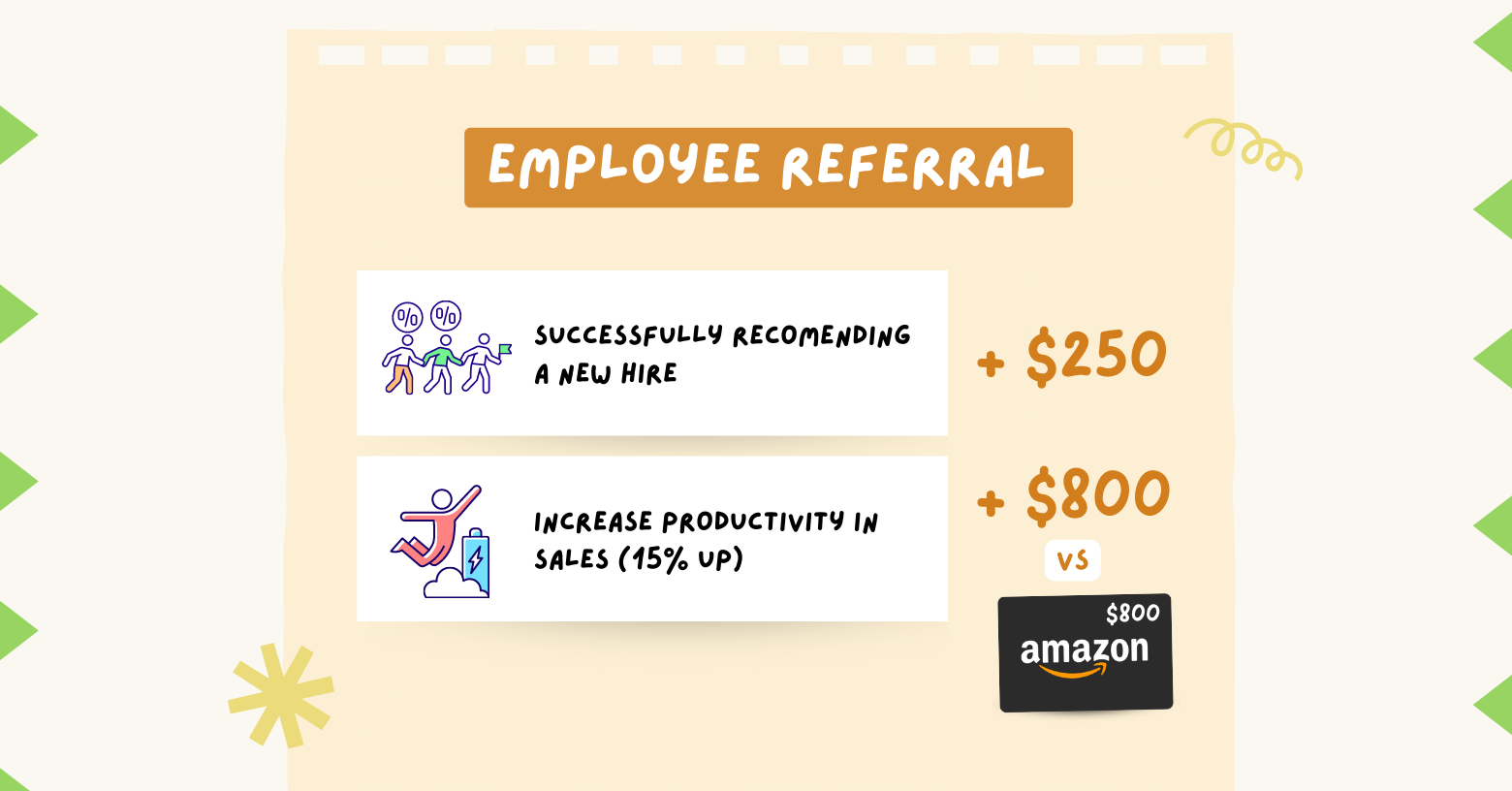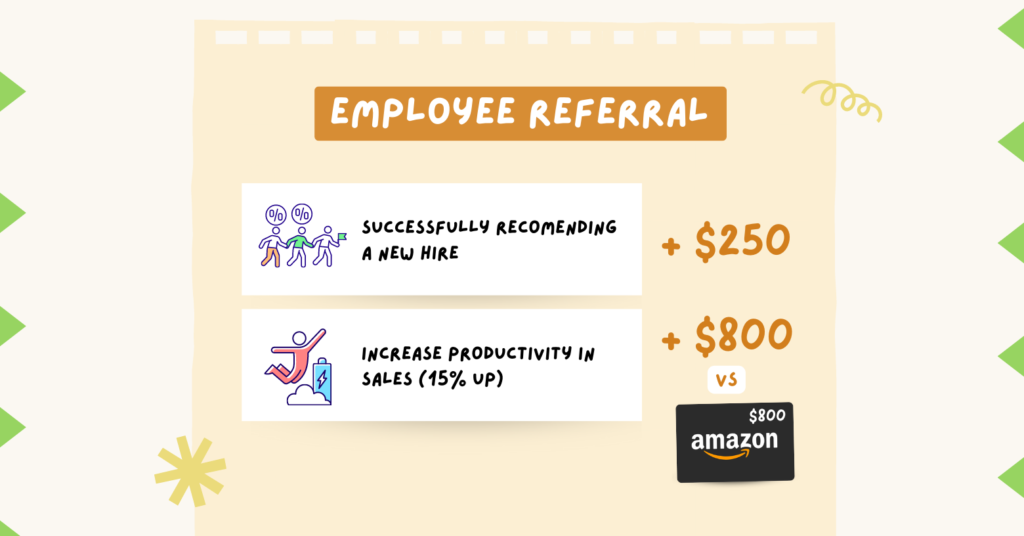 Offering employees rewards based on referrals is a great way to build a beneficial employee sourcing program for your company. Furthermore, it's an effective way to motivate employees in referring trustworthy friends, and relatives to help your business grow. 
A well-designed referral program not only helps attract the right talent. but also facilitates stronger relationships between management and employees. Reward based referral programs also help increase employee engagement as employees become more involved in helping companies source better talent. 
You should, however, make sure the referral rewards are high enough to be meaningful to both you and your referrer before launching a referral program. A well thought-out approach can help create a successful referral plan that slots straight into your recognition and rewards system.
  5. Investing in Employee Professional development
Everyone wants to feel like they're growing and developing in the workplace. When you invest in employee professional development opportunities, you'll see the results immediately. Not only will you keep your best employees, but your company benefits from new knowledge and experiences that employees have to share.
Providing professional development to employees is a great way to engage and reward them with career growth. You can create your own learning and development program, or take advantage of third-party training platforms like Adobe and Salesforce. These programs provide opportunities to gain new skills and certifications, along with recognition points and rewards.
    6. Profit-sharing plans with employees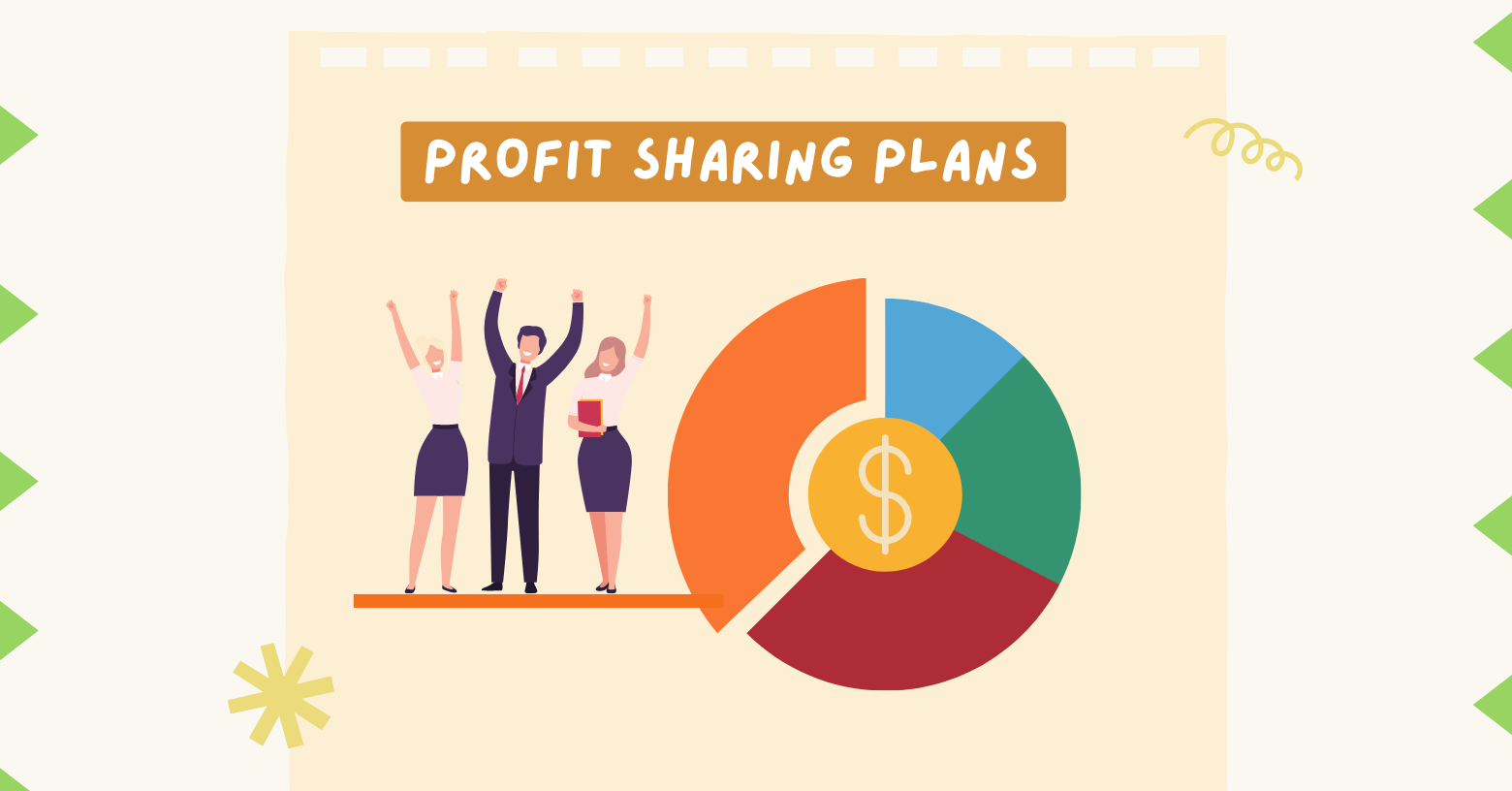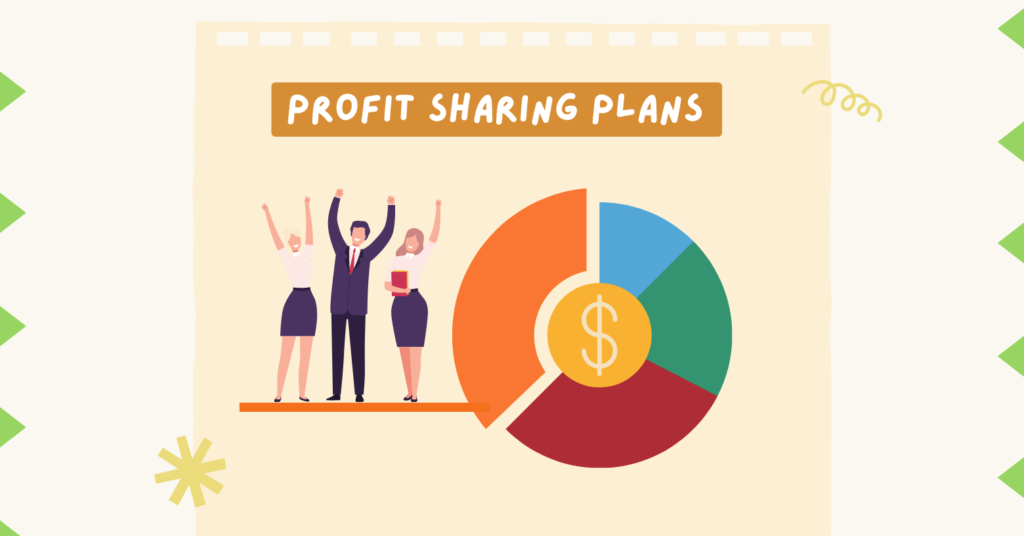 Profit sharing plans are a type of defined contribution system that serve as an alternative to traditional retirement accounts like 401k plans. Employers deposit cash or stock into employee accounts and sometimes pay direct commissions as well. 
💡 In a 401(k), employees may contribute a portion of their earnings to individual accounts. 
Profit sharing plans give employers the freedom to reduce contributions when circumstances change. They're an excellent employee rewarding exercise as it motivates employees to give their best for the company's success. 
These programs go beyond the obvious financial incentives and give employees a sense of ownership. As a result, employees stay with the company and invest their best efforts in growing the company.
   7. Promoting and supporting health and wellness
Incentivizing a healthier lifestyle for employees through various employee well-being initiatives is a great recognition and reward initiative. Healthier employees are likely to perform at their best, which means a smoother operation for your company
Additionally, access to on-site health screenings, biking to work reimbursements, standing desks, gym memberships and annual wellness fairs also make for great employee recognition and rewards initiatives. 
   8. Providing options to choose projects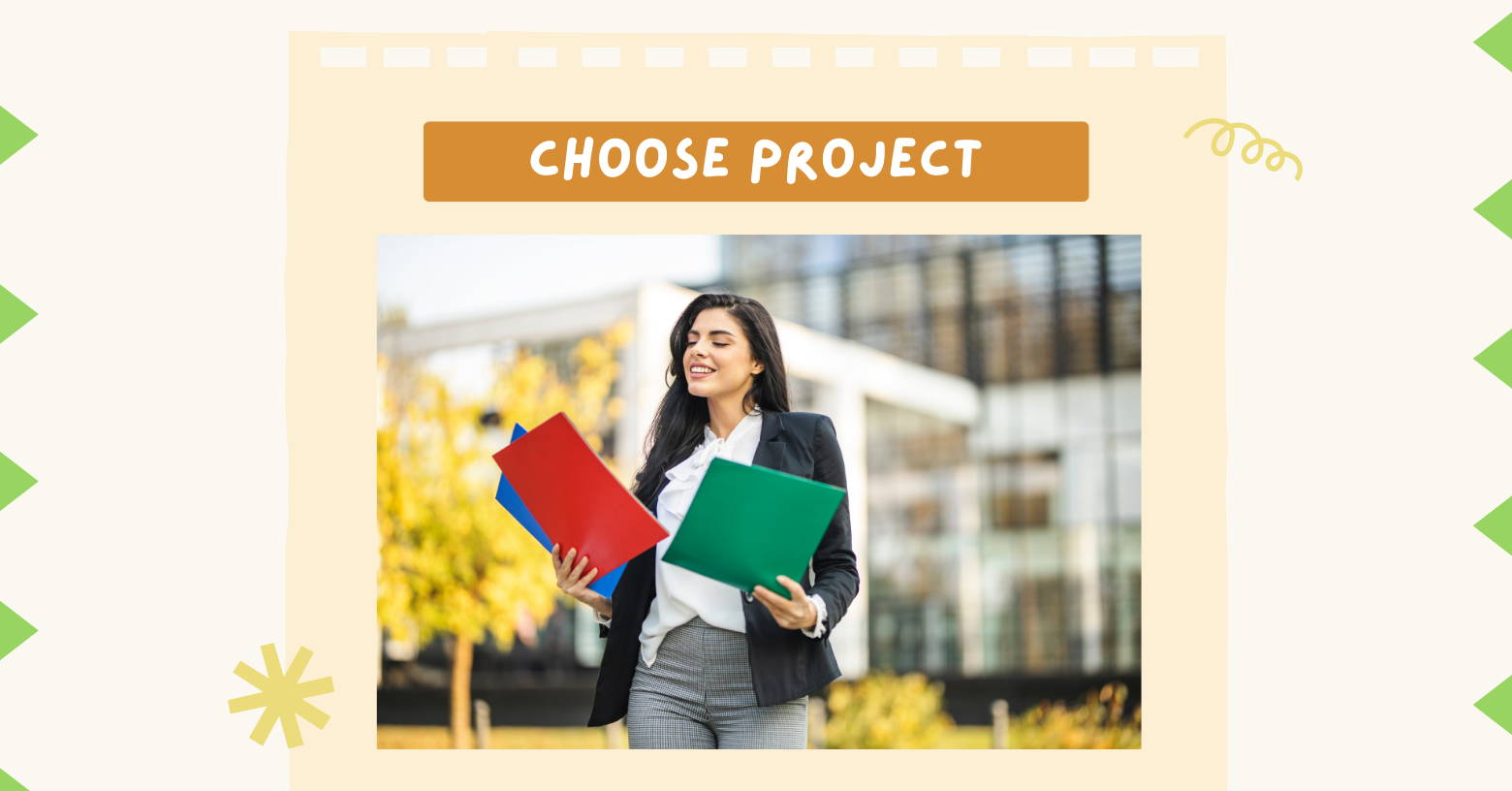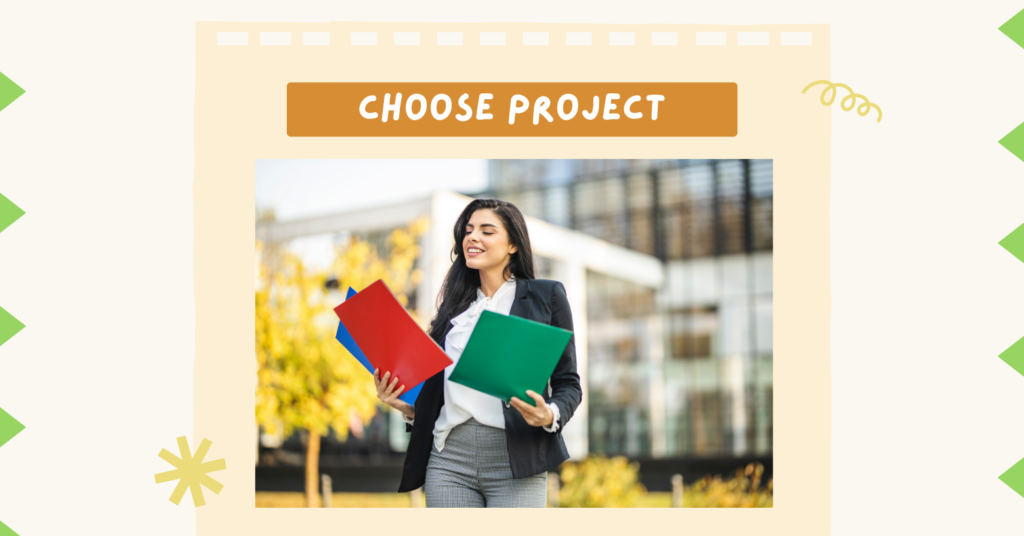 When you give employees the power to choose their own projects, work becomes a  source of joy. Managers and companies benefit from a more motivated, highly skilled workforce which is more invested in the company's success. 
By choosing their own projects, employees can choose ones they can execute better. This improves overall service delivery.  
Providing employees with the freedom to choose their own projects also fosters an environment of trust. it makes your employees feel like their organization supports them. As a result, they're more likely to support your company by going the extra mile and delivering exceptional results frequently.
    9. Digital eGift Cards & Prepaid Rewards
eGifts are an excellent way to express gratitude, recognize employee achievements, and reward loyal customers. With Incenti's digital eGift Card solution, you can reduce hassle for both the recipient and sender as well as meet gift card regulations and guidelines.
The Incenti API is a Rewards and Loyalty Management platform that provides access to over 600+ Digital Gift Cards in Retail, Restaurant, gaming and many more! Incenti's digital eGift Cards seamlessly integrate with your website or POS allowing you to offer easily redeemable gift cards. 
    10. Extra Paid time off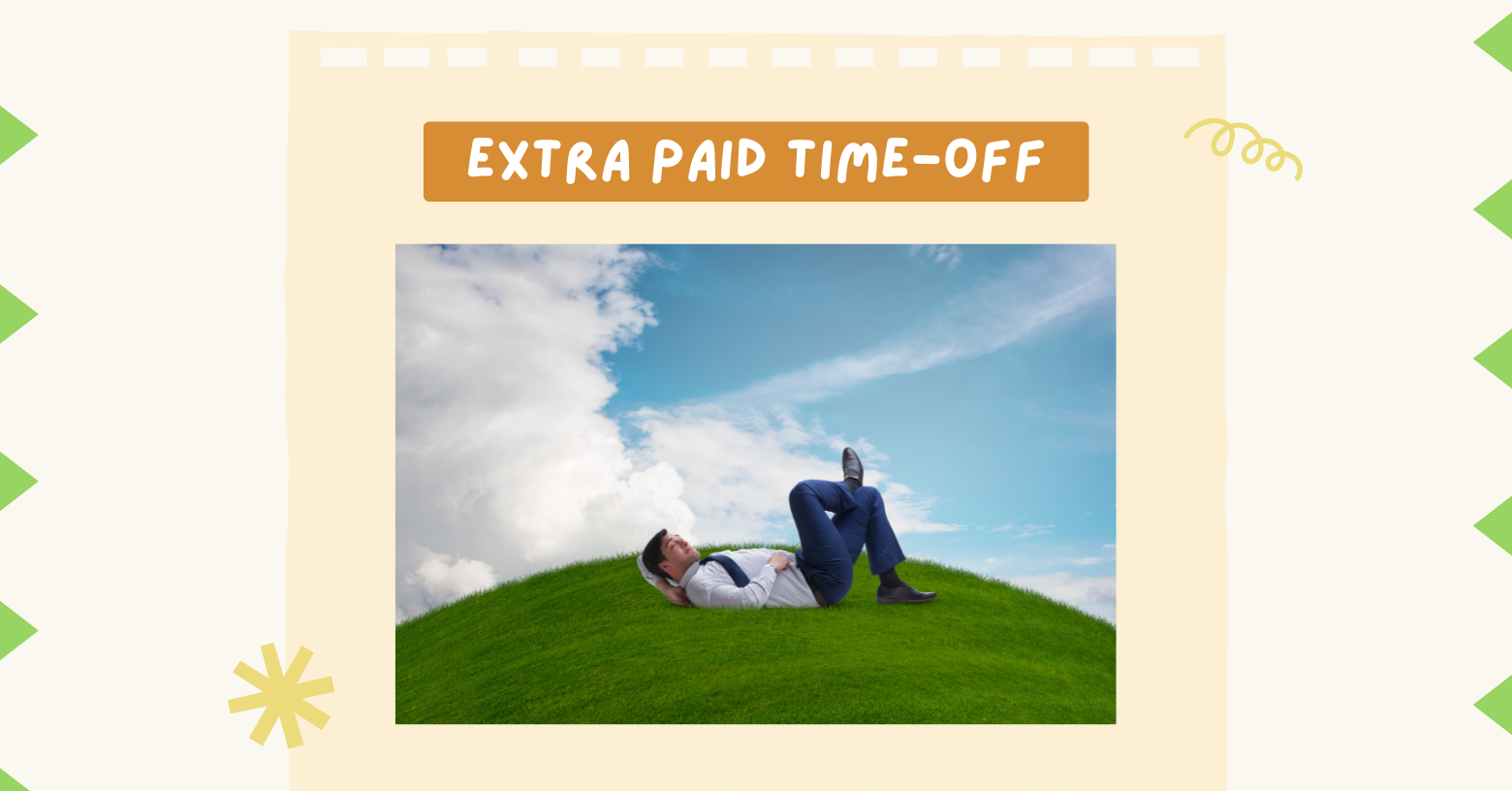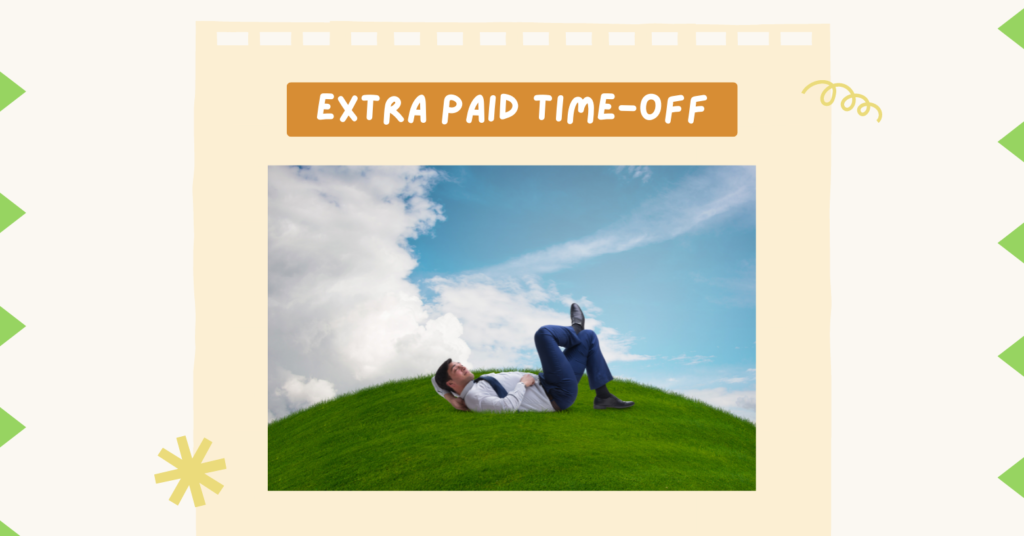 Additional time-off can be a powerful employee rewards tactic. Offering employees more flexibility, including extra vacation time and perks helps encourage work-life balance among the workforce. 
Employees are always more motivated to work hard for a company that, in their opinion, truly cares for their well-being. You could also be doing your team a huge favor by reducing employee burnout. 
How can you design an incentive pay plan?
Knowing which programs to offer is only half the work. The tough part is designing an incentive pay plan that's valuable to your employees. The more valuable and relevant your program is for your target audience, the more effective it'll be. 
However, it's crucial to understand that there isn't a right or wrong approach. A good incentive pay plan will help your company achieve its goals. For instance, if your company sells products by cold calling employees, then offering a point-based recognition system might work best. 
Perhaps you want to reward the best performing employees in a calendar year. In such a case, a performance based bonus along with paid extra vacation might be the best approach. 
Maybe you want employees to really be passionate about the company, in that case you could opt for a profit-sharing plan. The possibilities are endless. Ultimately, you can determine success by analyzing employee response to the types of Incentive Pay initiatives you introduce. 
Remember, Incentive pay can only bring a positive shift in productivity and results when designed successfully. A good incentive plan will reflect your employees' interests, your company's goals and the culture of your company. 
Think about what you want to achieve before you begin designing an Incentive Pay Plan. Define Success for your company and incentivize employees in a way that motivates them to achieve the company's objectives. 
Analyze the best way to motivate your employees. Perhaps you may study their pain points and solve them as a reward for meeting their targets. It's best to set clear and precise objectives for employees to make them straight-forward to achieve. 
Set SMART Objectives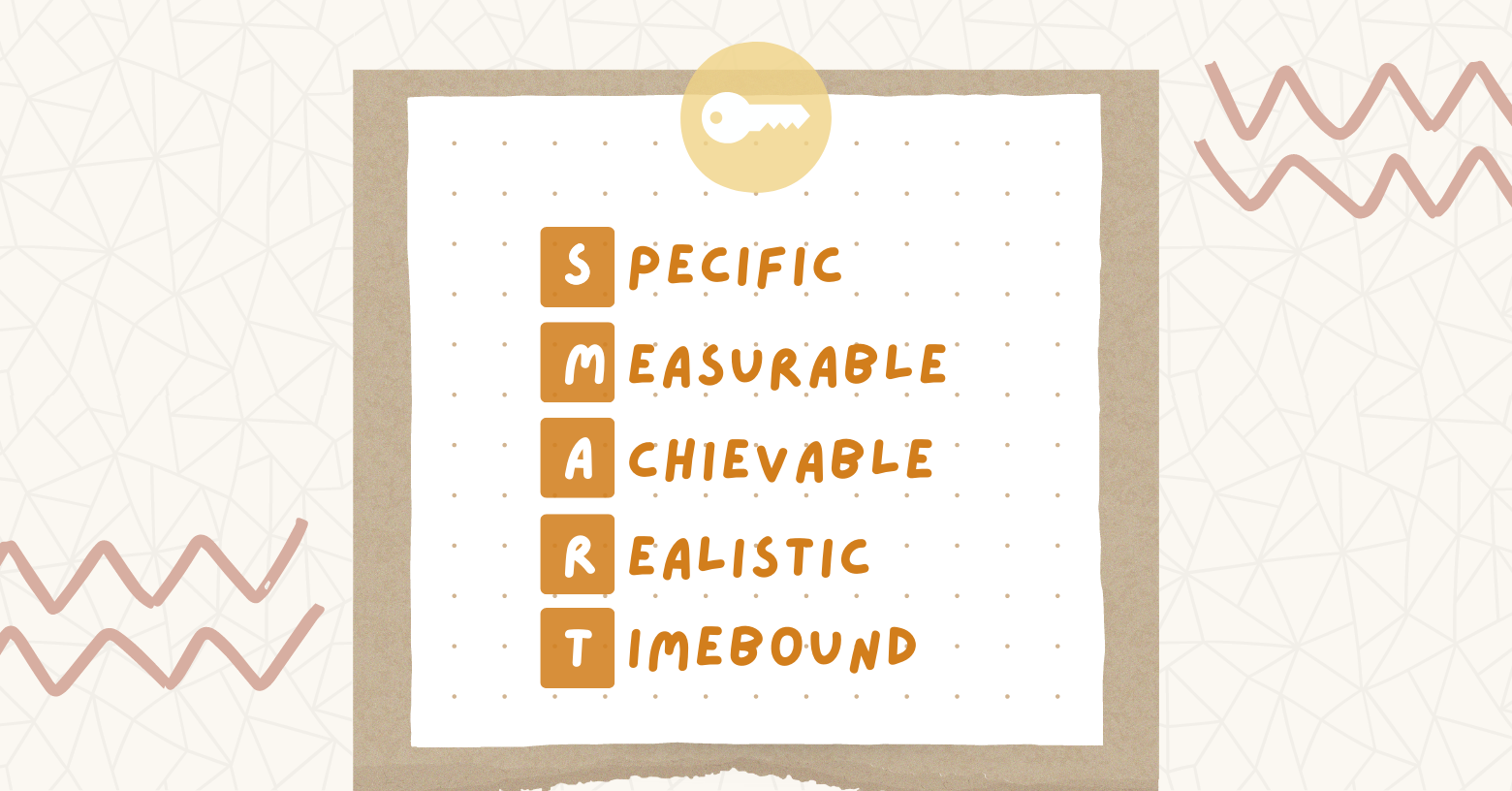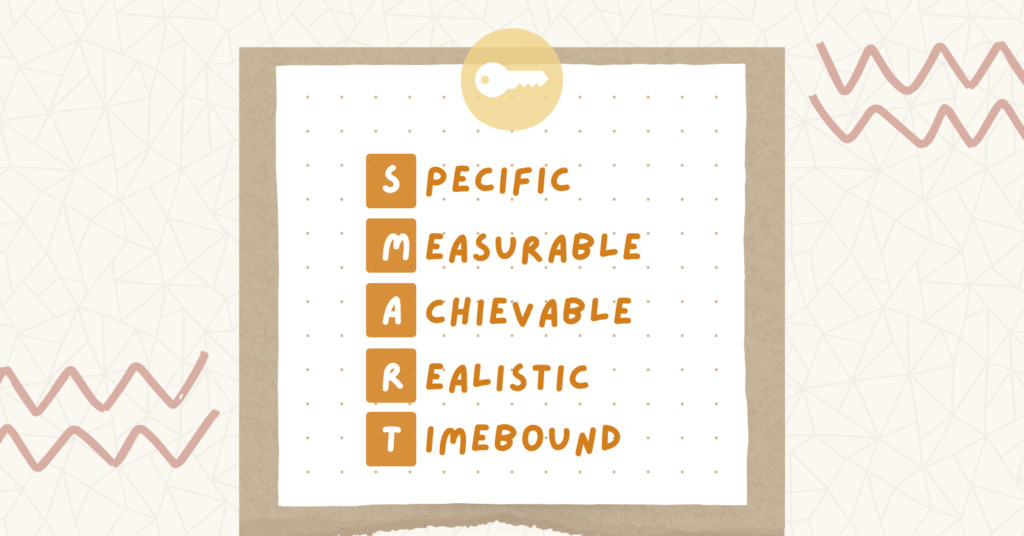 The key is to make your company goals specific, measurable, achievable, realistic and time-bound aka SMART. Defining success for an employee provides them with clarity on what they need to achieve for their company. 
For example, if it's a sales team you wish to incentivize, you may put a number on the sales you expect from them. You may establish individual benchmarks for each sales person to achieve. In this case, let's set the goal for 30 sales a month per employee. Is it a clear objective? Let's see. 
30 sales a month is

Specific

as you're specifying the number of sales to make.

It is

measurable

as the number of sales  can be measured against the benchmark of 30 sales a month.

It's

achievable

if your sales team regularly reaches 25 sales a month. Hitting 30 shouldn't be a problem.

The target must be

realistic

. If your sales team can achieve 10 sales a month at max, then setting a goal for 30 sales a month is unrealistic.

It's

time-bound

because we've defined the time-frame of 1 month to achieve 30 sales. 
SMART goals are essential for your employees to know what success looks like in achievable terms. Asking someone to become the best employee is vague. Having aspirational goals will make measuring success and providing recognition easier for everyone. 
    2. Study What Motivates Your Employees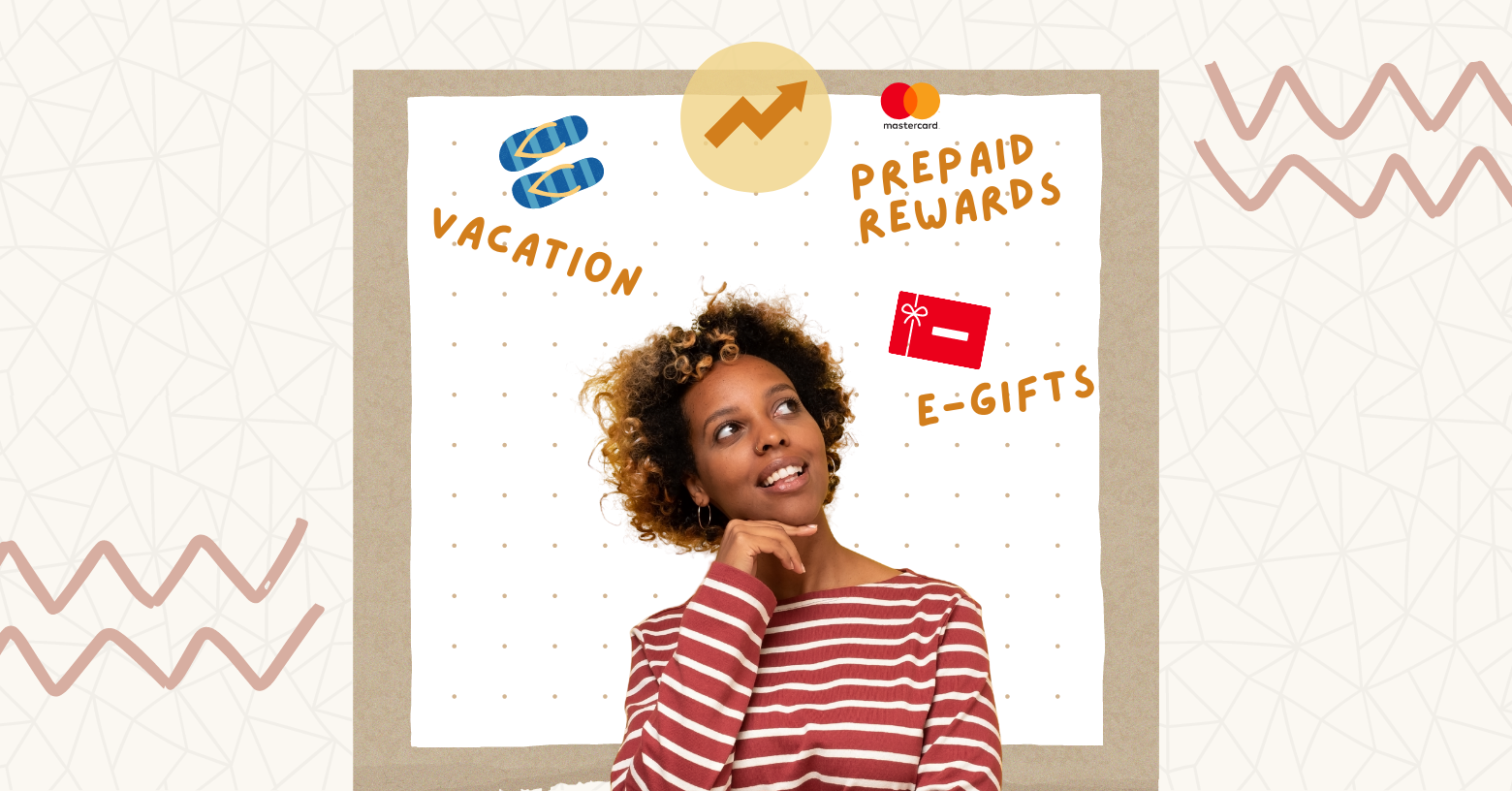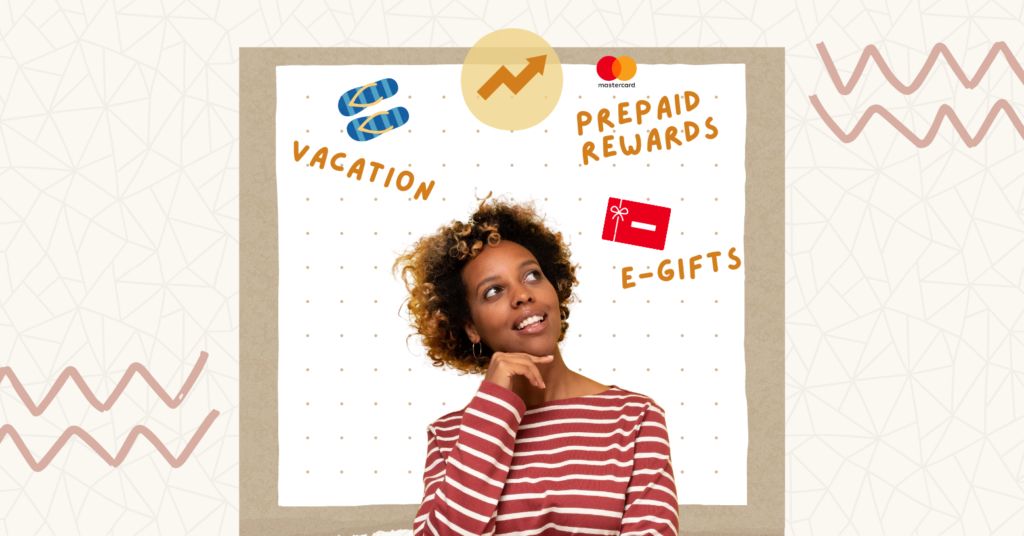 It's important for your HR department to analyze what motivates your employees the most. It could be more bonuses, vacations, specific eGifts, prepaid rewards, cars or simply more recognition. 
The best way to start is by carrying out a survey in your company. An effective questionnaire can gauge what employees aspire to achieve in the short and long term. What do they like the most and what do they need?
Provide clear information during surveys about what you can offer and cannot offer- and for which departments. Your incentive pay scheme should account for:
Designations

Departments eg Digital Marketing, Sales, HR etc. 

Employees' Work Experience
Designing incentive pay programs according to your employees' motivations can act as the perfect catalyst for growth. When you tap in on your employees' aspirations, you motivate them to put 100% effort into their tasks. 
Essentials of Successful Incentive Pay Programs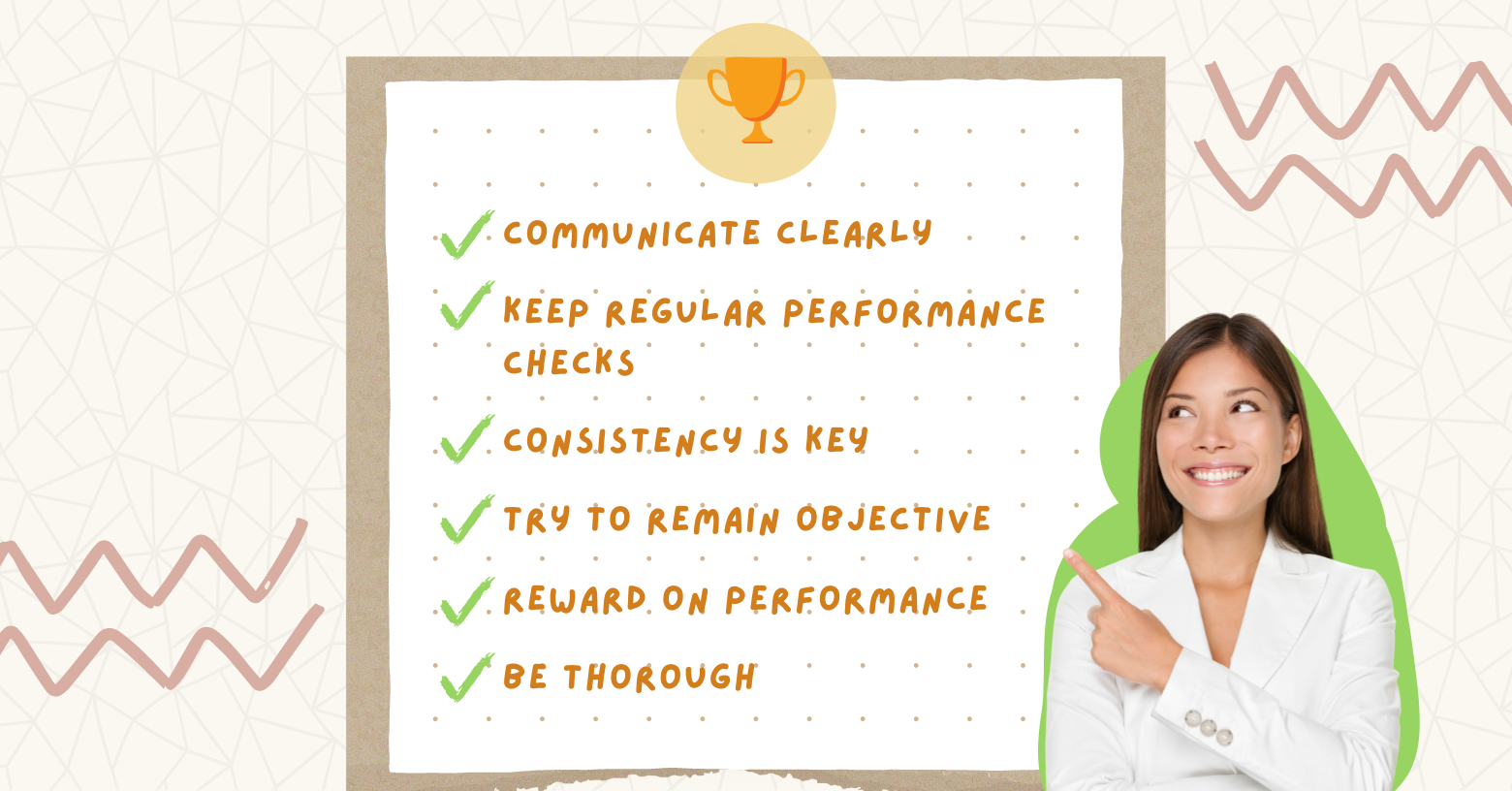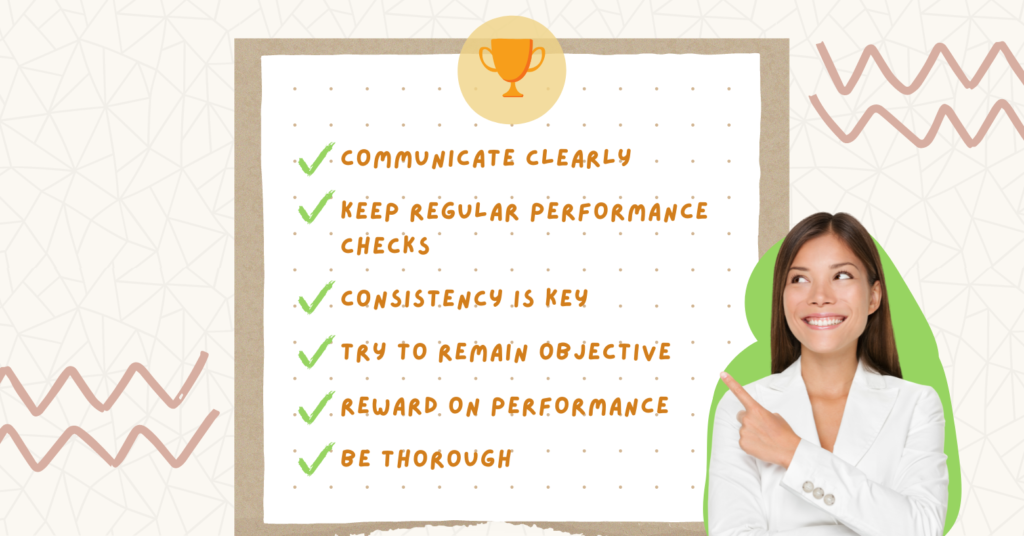 Communicate clearly:

Explain the goals and incentives to all employees so that there's no confusion among the workforce. 

Keep Regular Performance checks:

Opt for frequent performance reviews rather than yearly reviews. Regular feedback and reviews help employees improve faster. 

Consistency is key:

Establish the rules and stick to them. Constantly changing policies and compensation systems undermine employee confidence.

Try to remain objective:

Focus on quantifiable results rather than subjective measures such as month-end review meetings.

Reward on performance:

Opt for performance-based rewards as they are more effective than general rewards. 

Be thorough:

Set and refine targets accordingly. Avoid overly simplistic goals.
Benefits of Incentive Pay Programs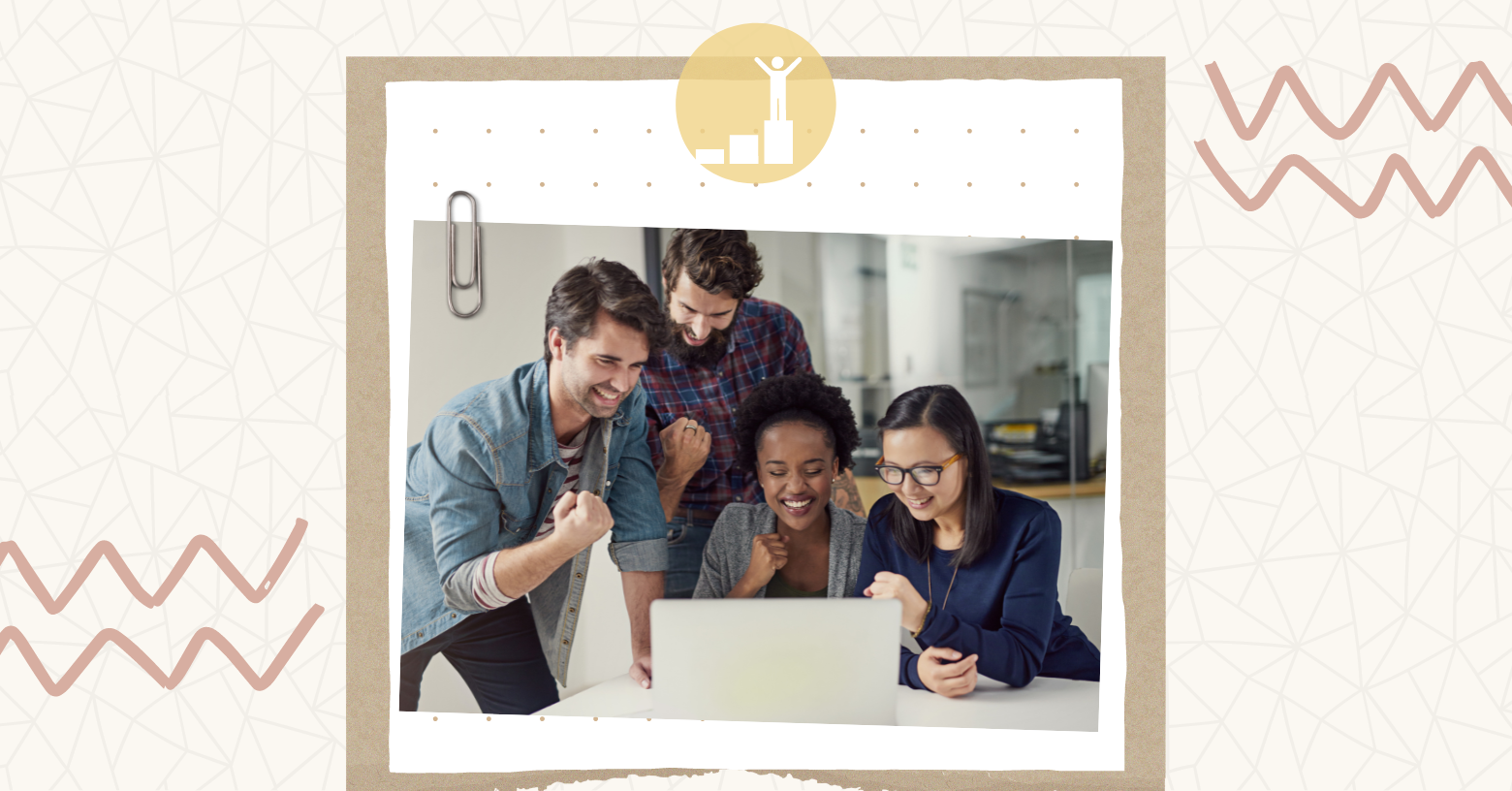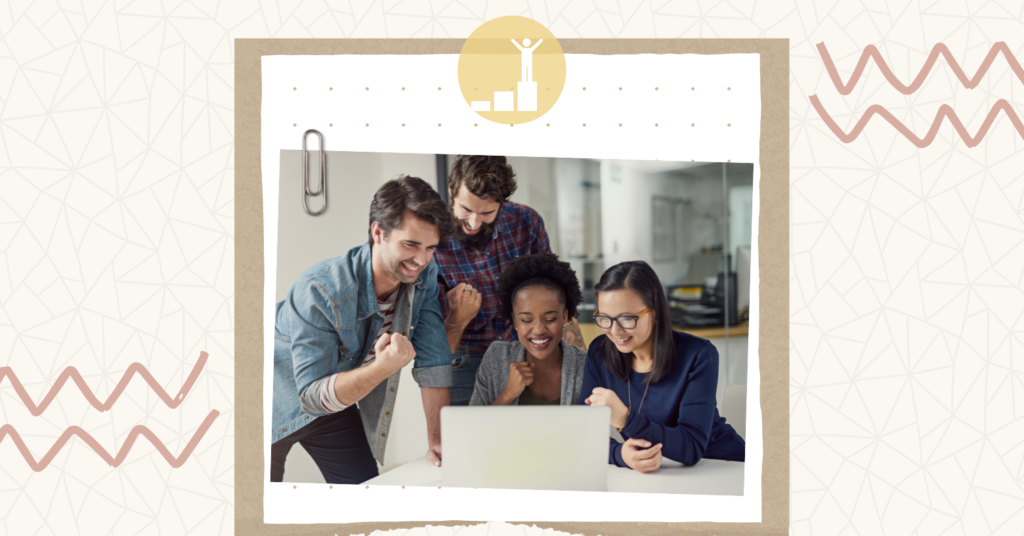 Motivated employees:

Incentive pay programs keep employees motivated, and make them happier at work.

Boost employee performance:

Employees who are happy perform better over the long-term. Incentive Pay programs encourage employees to put in high-performance consistently.

Similar Interests: Aligns the interests of employees, partners, and vendors with company goals.

Motivates High-Achievers:

Motivates high-achievers to perform even better.

Encourages teamwork:

Promotes a culture of teamwork and performance.

Promotes skill development:

Encourages the development of employees' skills to achieve business' service quality.

Focus on company goals:

Incentive Pay targets aim to achieve the most crucial goals of the company.

Improved processes:

Empowers people to modify processes and systems to achieve goals.

Reduces employees turnover:

Satisfied employees are less likely to leave the company, since they are professionally and intellectually cared for.

Better service delivery:

Motivated employees positively impact customer experience.

Scale-friendly growth:

When employees are happy, motivated and ambitious to achieve targets, it results in overall business growth and success.

Enhanced organizational performance:

The success of a business depends on high-performing employees.

Better business strategy implementation: Incentive pay can be tailored to align with the business strategy of the company. This helps in achieving long-term and short-term objectives.

Takeaway
Incentive Pay is a crucial employee rewards & recognition framework when implemented correctly. The key is to design an Incentive Pay program that's relevant to your employees and work culture. 
Remember, motivated employees are the most important element for success. When your whole team performs better, it benefits the whole organization in multiple ways, including increased bottom line. 
At incenti, our team can help you automate digital eGifts and virtual prepaid rewards to aid your incentive pay programs. Visit our catalog to view 600+ popular Digital Gift Cards and Prepaid rewards to delight your recipients. Our API allows you to share eGift cards in bulk with your employees anywhere in the world.