Want to surprise your customers and employees with a unique eGift for their exceptional performance? Then sharing a digital gift card is a no-brainer. However, there are thousands of digital eGifts available in the market. So how do you pick the right one? In today's blog, we're bringing you the holy grail of reward programs – The Spotify Gift Card!
The Spotify Gift card is the perfect present for your recipients due to its value and benefits. The fact is, people enjoy music. A LOT. It can ease tiredness and uplift their spirits instantly. 
Plus, most employees love working to the tunes of their favorite music so why not give them access to it? The better music they listen to, the more quality work they'll put in! So why hesitate to give a Spotify Gift card to an employee who's always humming melodies at work?
In a nutshell, a Spotify gift card is ideal for music fans. It allows for endless skips and continuous music. Guess who is a music man? Almost every person on the planet! So with this eGift, you can boost your employee engagement and customer loyalty initiatives like no other!
What can your recipients use Spotify Gift Cards for?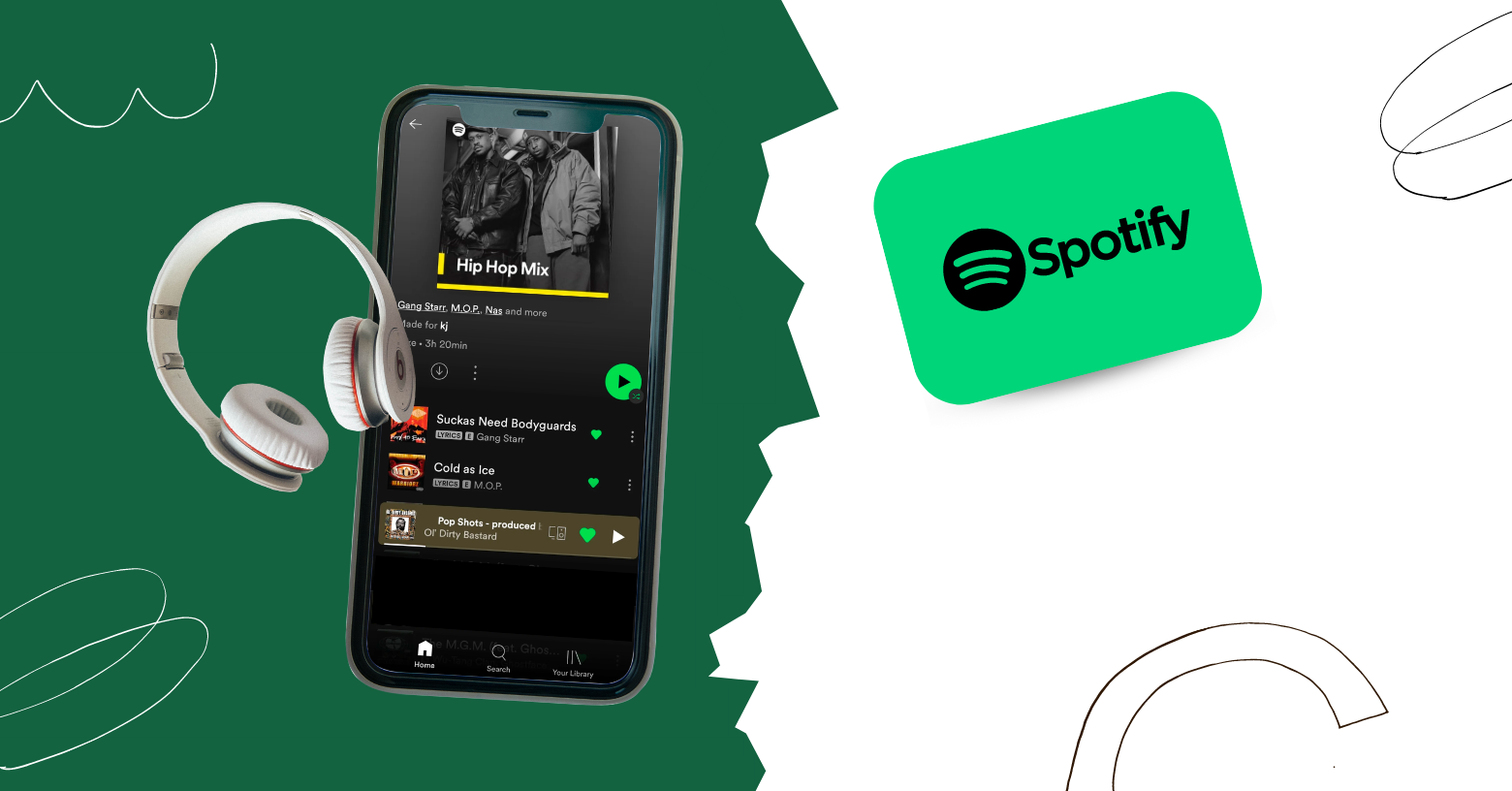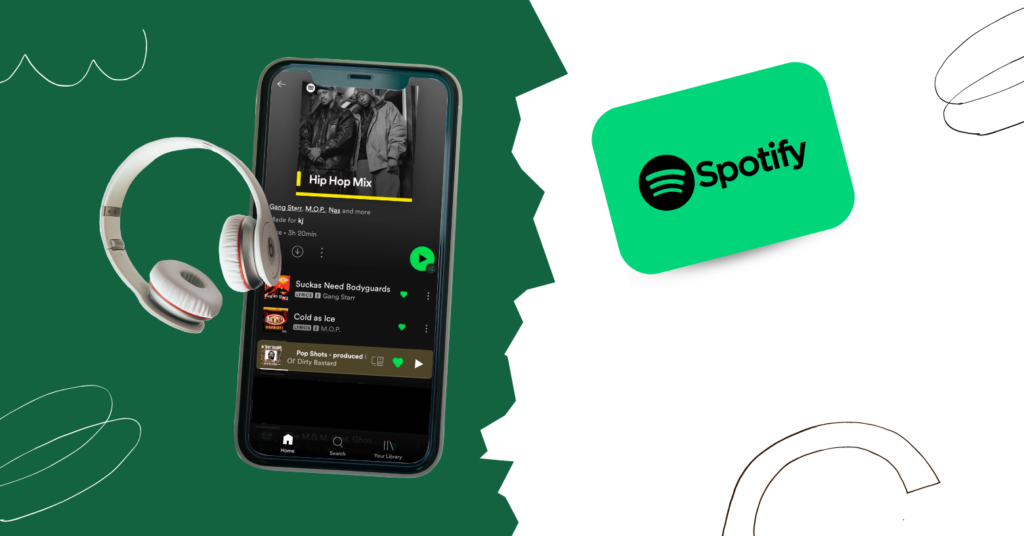 With a Spotify Gift Card, your recipients can unlock Spotify's unlimited capacity. It's a cheap and easy way to enjoy all the amazing features this music streaming service offers. Furthermore, the service boasts over 50 million audio tracks making it the most extensive collection on the planet! 
Moreover, a Spotify Gift Card gives your users access to podcasts and videos from the world's most acclaimed artists, along with their favorite songs and albums! So why wait? Order your gift cards now and reward your employees with uninterrupted joy and music!
Above all, a Spotify gift card boosts the available funds in your Spotify account. You can use these funds purchase a longer-term Spotify Premium subscription at a reduced cost. 
With Spotify Premium, users can listen to music without being interrupted by advertisements. They can also create and share music playlists, and listen to their favorite music even without an Internet connection.
Spotify Gift Card Usage & Features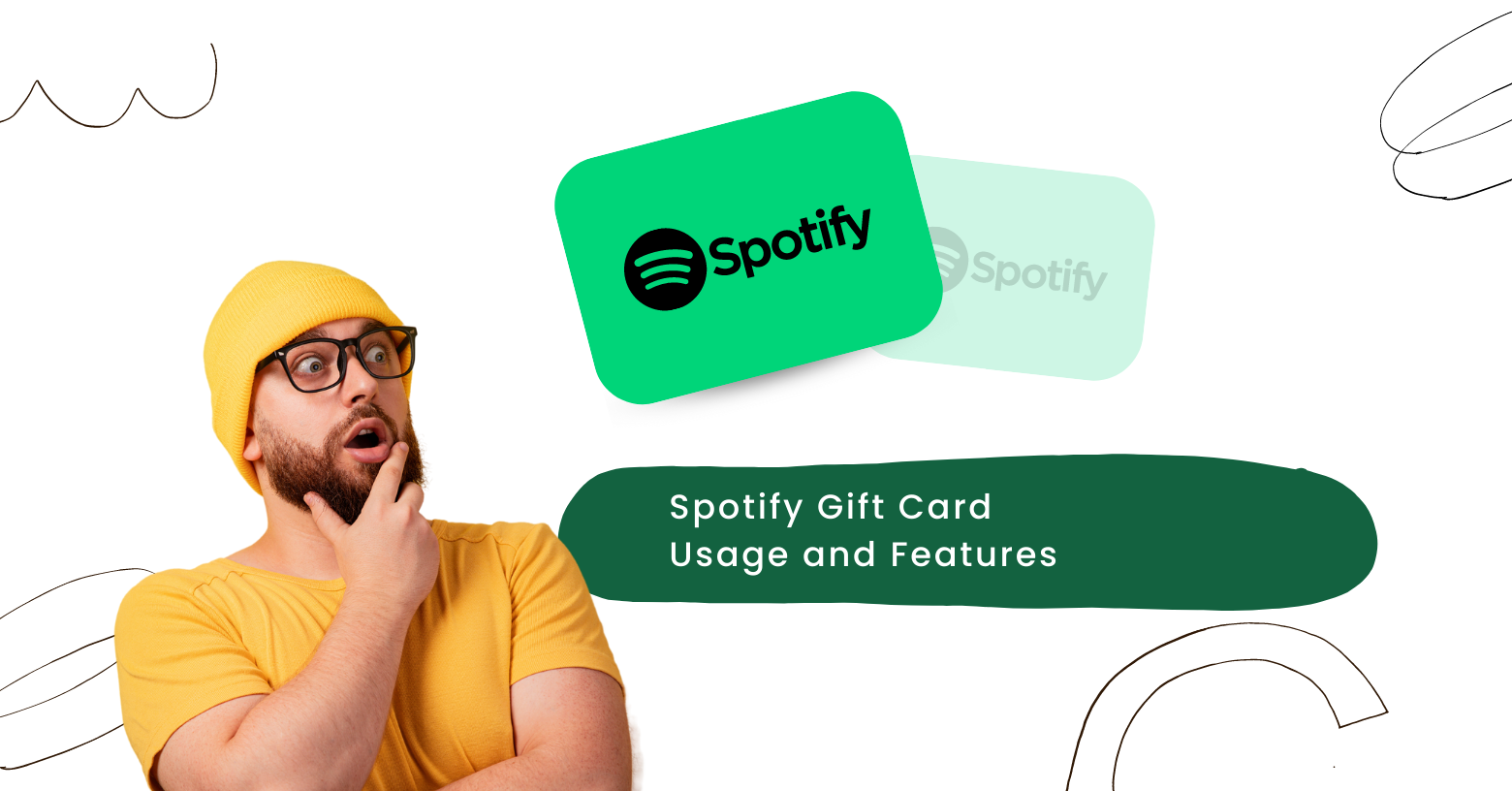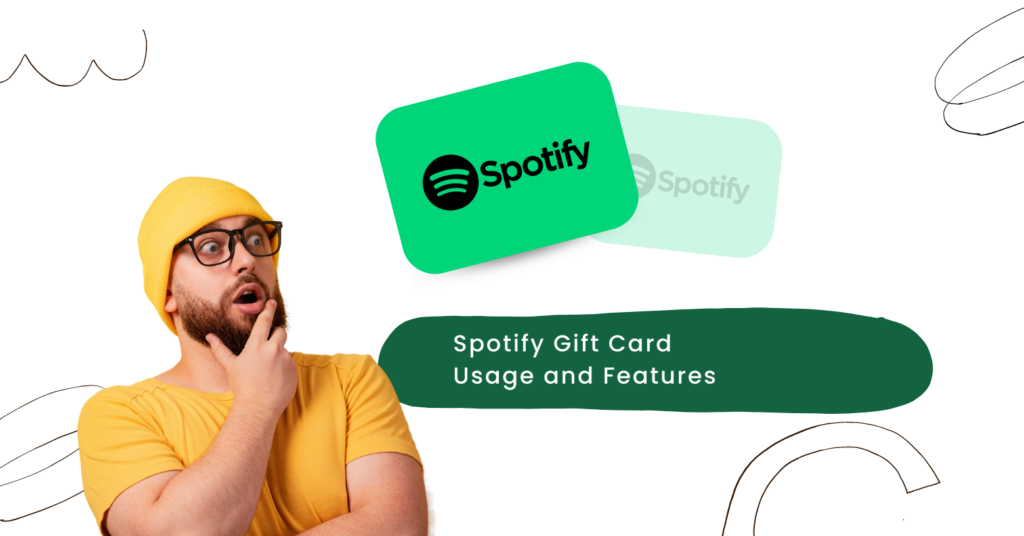 Spotify Gift Card's validity can last for up to 12 months from the date of purchase! As a consequence, it's also sometimes referred to as a 'Spotify 1-year Gift Card'. 

You can activate your Spotify Gift Card only if your account is registered in the same country where you purchased the gift card.

Your Spotify gift must be activated when you buy them, otherwise, it won't work. There are many code generator sites that provide free codes by answering more surveys or completing any task.

Once the gift card expires, you will be shifted to a regular payment for using Spotify.

Spotify Gift Card is only available to Premium subscribers. If you have a free plan, you can acquire Spotify premium for free by using a Spotify music downloader.
How to Use and Redeem a Spotify Gift Card?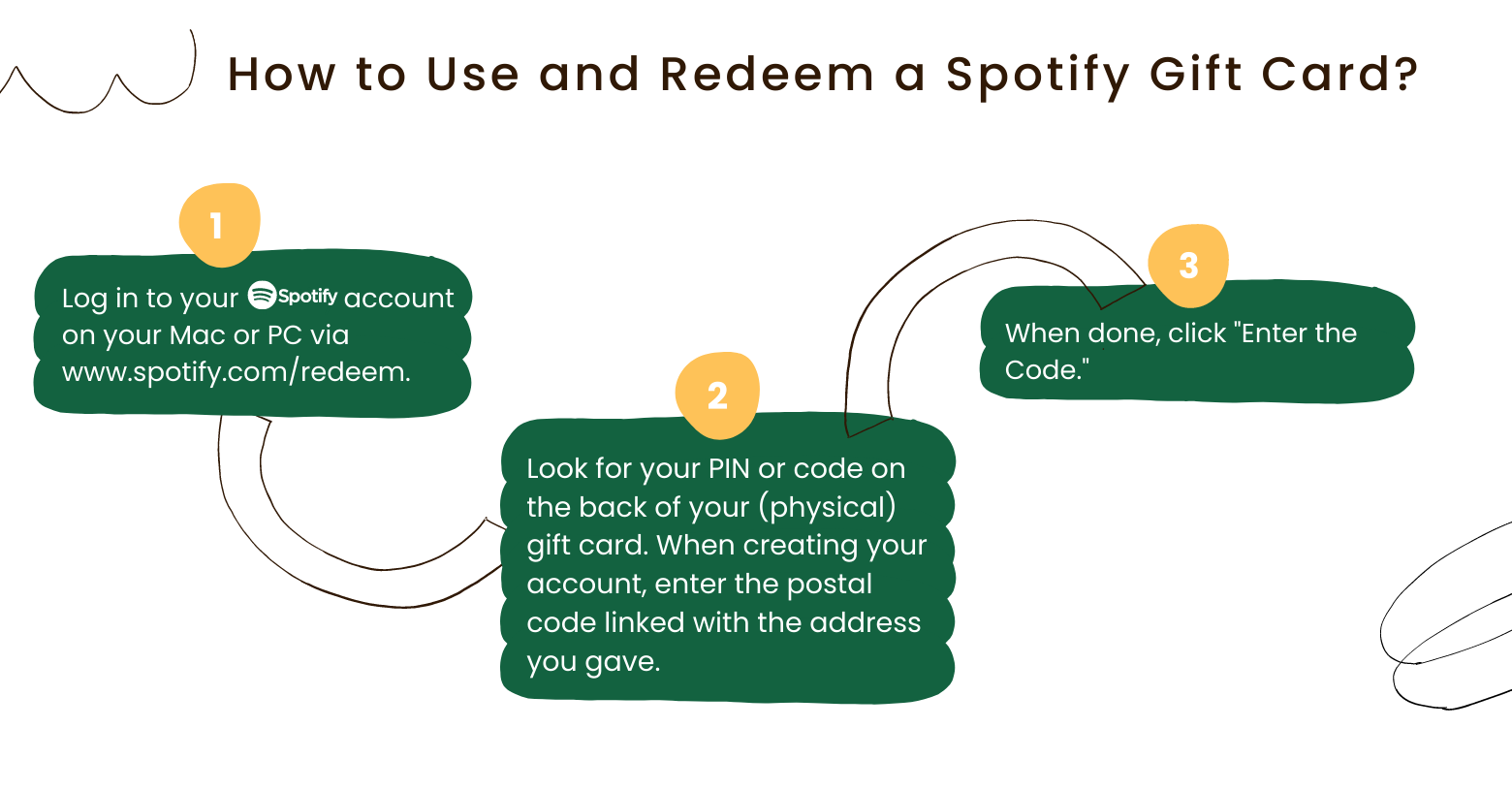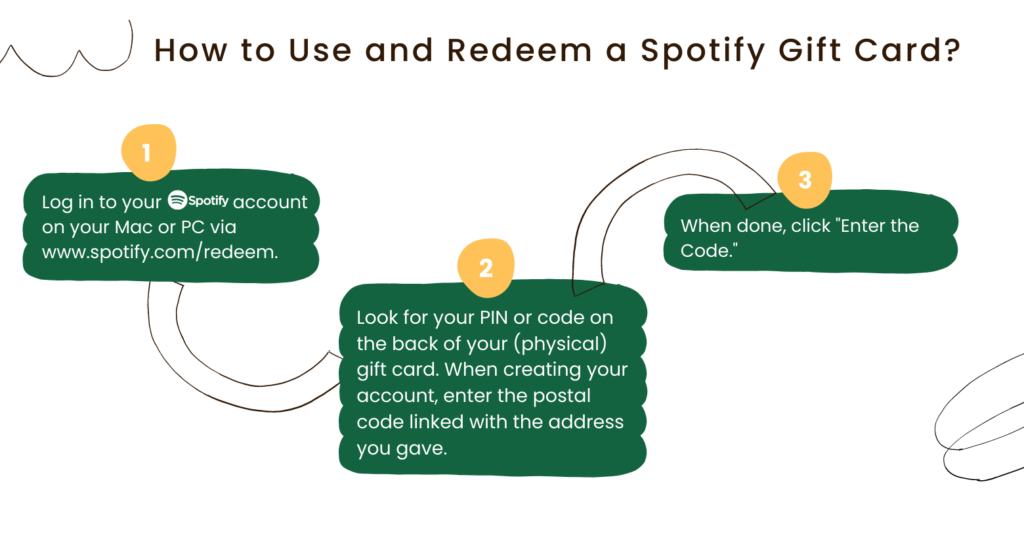 You can redeem actual or digital gift cards quickly and effortlessly. Follow the below-mentioned steps:

Log in to your Spotify account on your Mac or PC via www.spotify.com/redeem.

Look for your PIN or code on the back of your (physical) gift card. When creating your account, enter the postal code linked with the address you gave.

When done, click "Enter the Code."

Credit card funds will be converted and transferred into the account.
Where to buy Spotify eGift Cards in bulk?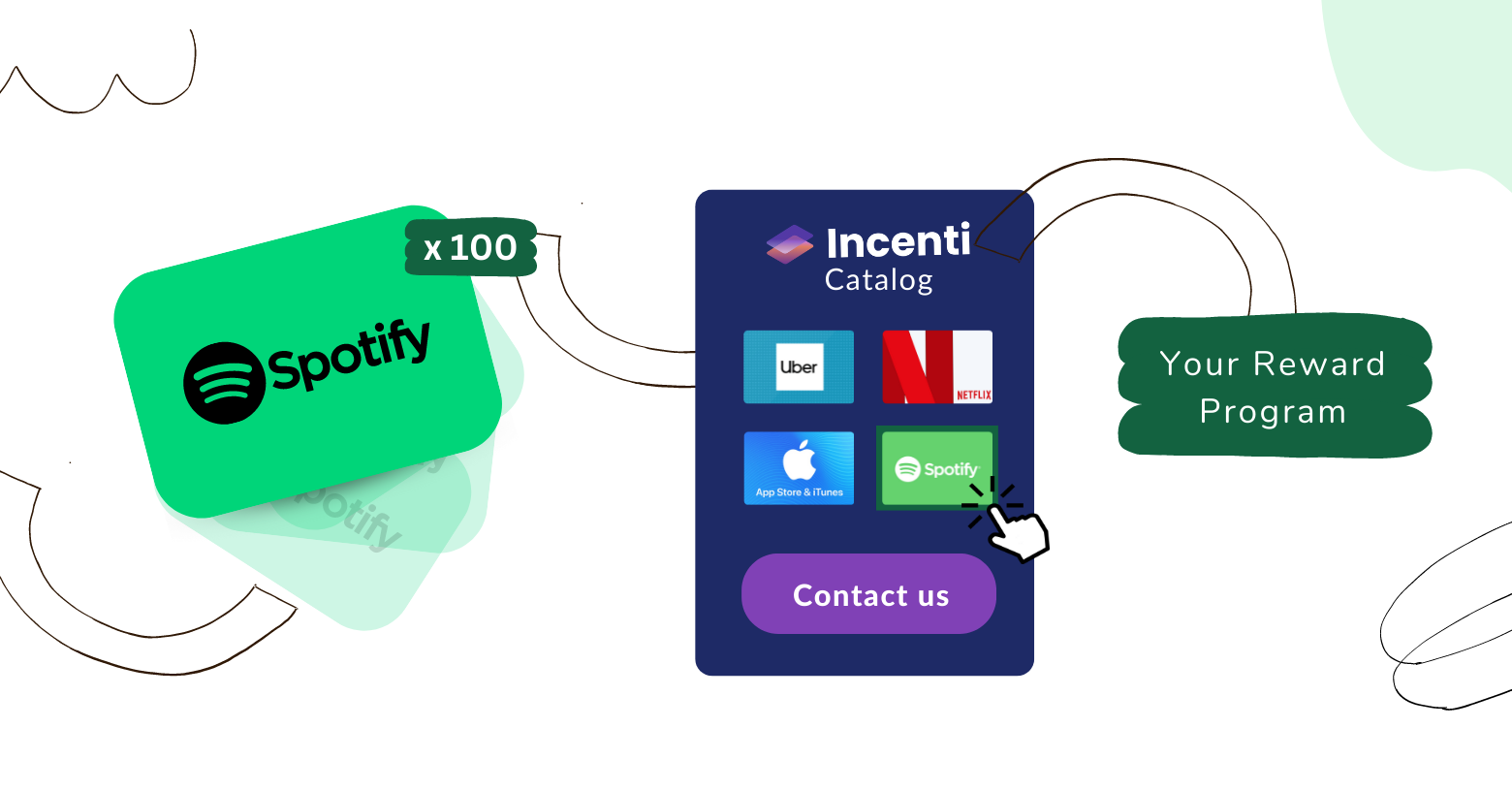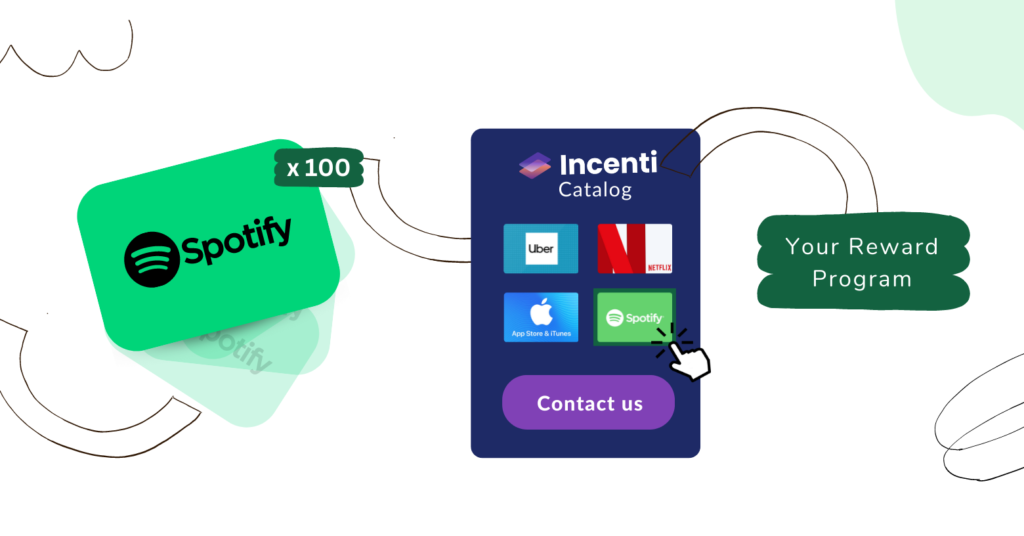 Where can you purchase Spotify gift cards? You've come to the right place! Share Spotify eGift cards or multiple prepaid rewards instantly at scale with your recipients using the Incenti Catalog. Simply send us a message stating your requirements and let us know what you're looking for. Our rewards program expert will get back to you within 24 hours!
Wrapping Up
Spotify Gift card is one of the most popular eGifts available in the market. A Majority of the world population uses this service to listen to music and consume their favorite e-books on smart devices. So, the value and benefits are endless! 
What to do next?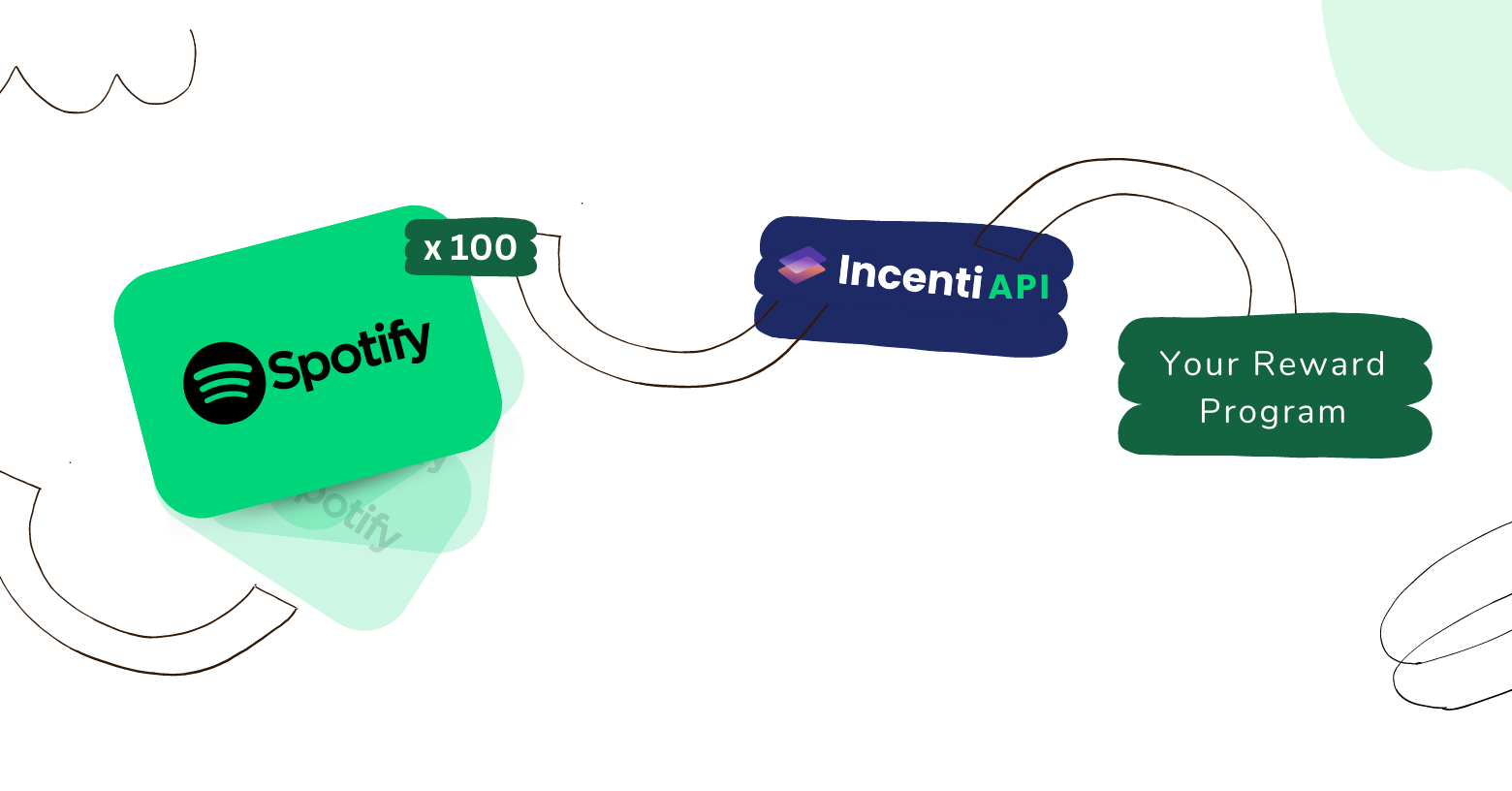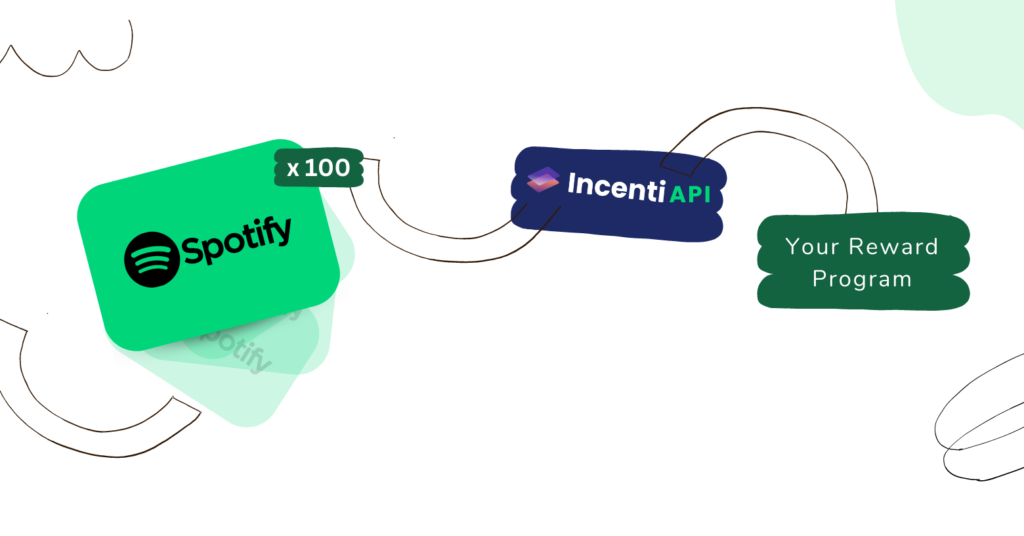 You can buy Spotify gift cards directly from Incenti website. Simply head over to our website and share your requirements with us. Add the gift cards you need and wait for an expert to get in touch with you within 24 hours. 
A dedicated expert will assist you with your rewards program from start to finish. You can send unlimited digital gift cards to recipients from all over the world directly from the Incenti API. 
Looking forward to hearing from you!