The introduction of Digital Gift cards have proven to be a game-changer for many of our clients. That's due to the wide variety of gift cards available to choose from. For example, the Incenti Catalog alone gives clients 600+ top digital gift card options to share instantly.
Gone are the days when companies and businesses struggled with identifying effective rewards for their recipients. Today, most of the top brands in the world offer their own digital gift cards to spur customer loyalty. Many famous brands and retail giants, including Nike, Adidas, Walmart, Amazon, Microsoft, Apple, and thousands more – offer their own eGifts, making them a great incentive to share with recipients. The type of gift card to share depends on the type of recipients you have. 
In this blog, we'll be covering the PlayStation Gift Card – mainly targeted toward customers and employees who hold an interest in gaming. 
What makes a PlayStation Gift Card good eGift? 
PlayStation is one of the most popular gaming platforms on the planet thanks to its exclusive games, performance, and overall reliability.

The PlayStation Network (PSN) alone has over

102

million active users in the world making it one of the most in-demand gift cards on the planet!

PlayStation Gift Cards are the most cost-effective and convenient way for your customers and employees to connect with the PlayStation Network community!

Having access to PS Plus membership also allows gamers to access a variety of content that would be otherwise unavailable to them on the most popular gaming console on the planet.

PlayStation has more than

400

featured and premium games which any other gaming platform fails to provide. 
For instance, the latest PlayStation 5 gift card offers incredible perks such as discounts and freebies that can be redeemed from the PlayStation Gift card balance shared with your audience. Also, these gift cards can be topped up via the Incenti API anytime so you can instantly re-share rewards with ease. 
The Case for PS: Are PlayStation Gift Cards the Perfect Reward Program Incentive?
As we live in the era of millennials, one thing we can predict about the current and future generations is their love for gaming. So why not delight your audience by sharing PlayStation Gift Cards with them? After all, nothing truly beats the joy of gaining access to so many featured games, movies, and songs through online PlayStation gift cards!
Even if you have a great rewards program, that doesn't mean your employee engagement or customer loyalty boosting initiatives will bring results. It's all about value! And nothing quite beats the value offered by PlayStation eGift card deals!
In this blog post, we'll look at why PlayStation's eGift cards are in the lead of all rewards programs! By the end of this blog post, you'll be able to make an informed decision about whether these digital gift cards are viable for your rewards program.
 1. In terms of value, PlayStation eGift Cards are matchless!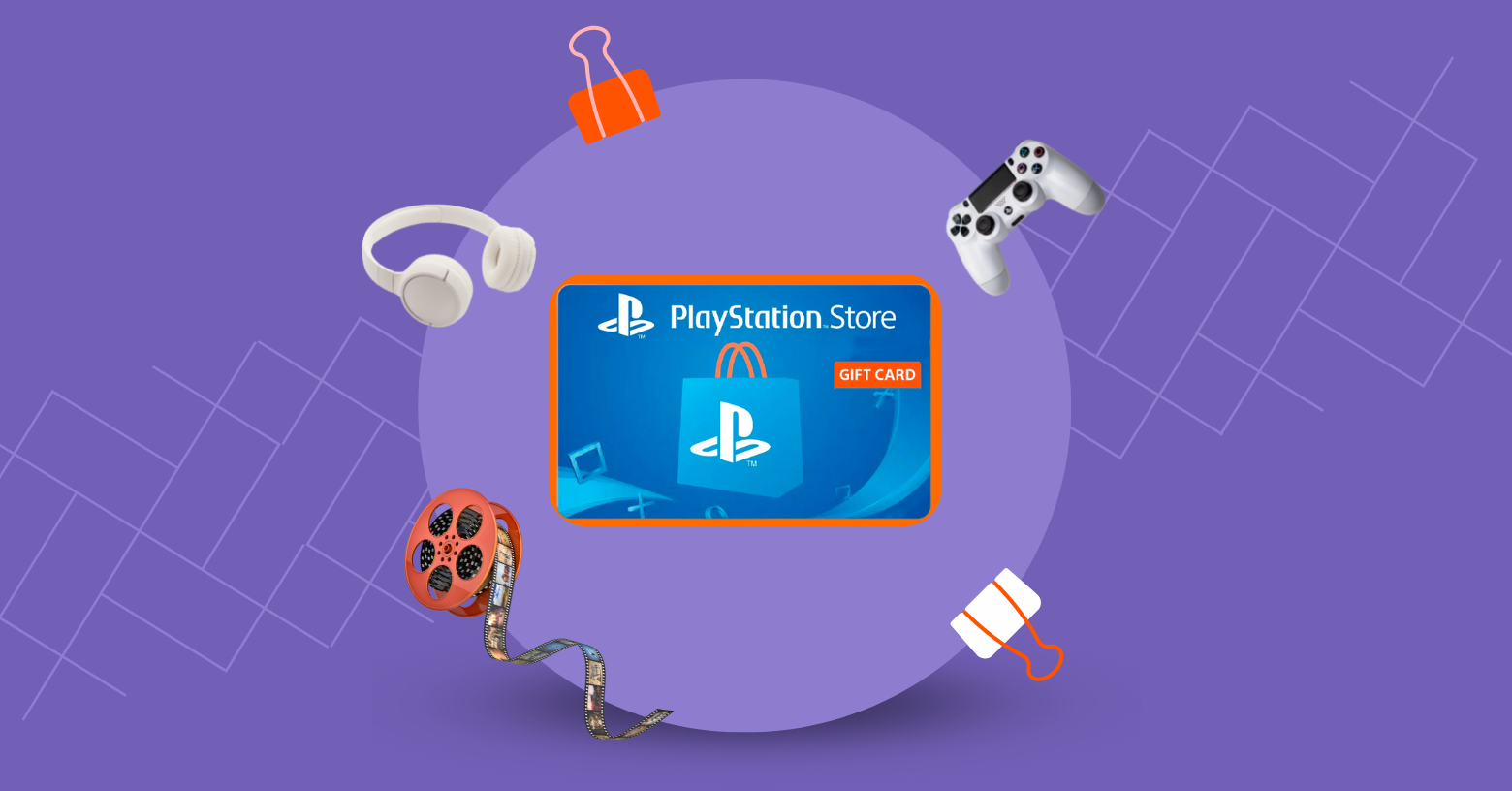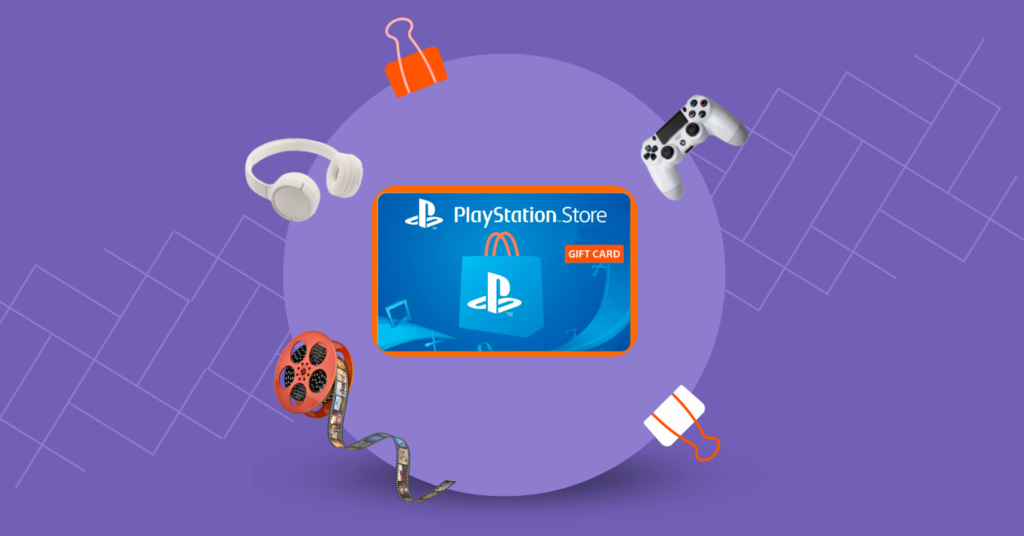 There are some unbelievable advantages of redeeming a PlayStation gift card. Some benefits your recipients can get include access to featured and advanced games, music, and movies. The best bit is that they can download all this for free! But it all depends on the amount you share with your recipients.
If you share a $50 PlayStation eGift card with your recipients, they'll be able to buy premium games. So the value your recipients can extract is mostly determined by the Gift card balance you share with them.
At Incenti, we recommend that you share Gift Cards depending on your rewards budget and convenience in order to keep your rewards program viable.
     2. There is no limitation to the amount of eGift Card Redemption on a single account!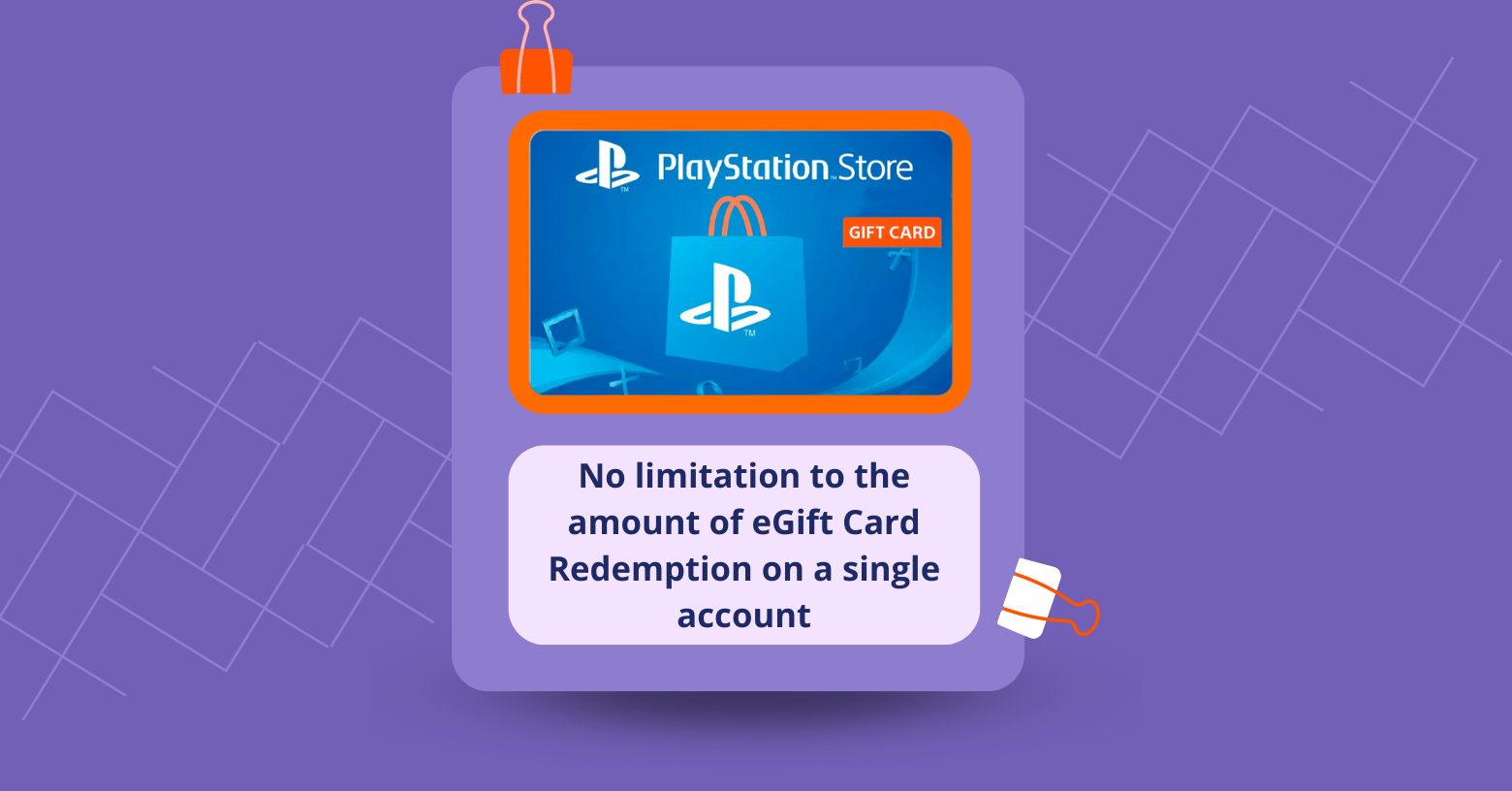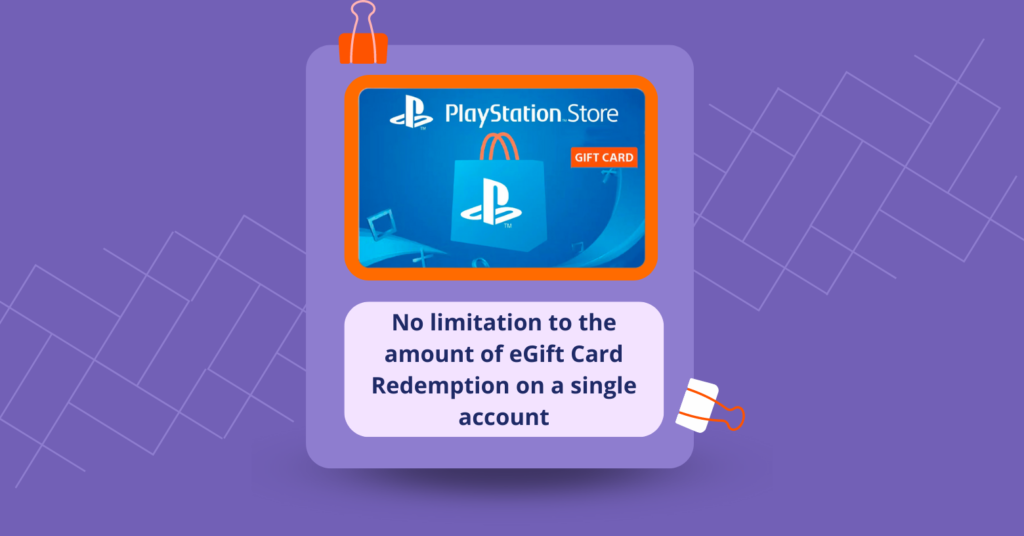 If your recipient already has a PlayStation gift card, no need to worry. One account can redeem multiple gift cards at the same time. This Redeeming option of PlayStation Gift Cards can enable your recipients to endless free gaming and entertainment!
     3. The best thing about eGift Cards is that they're immune to expiry.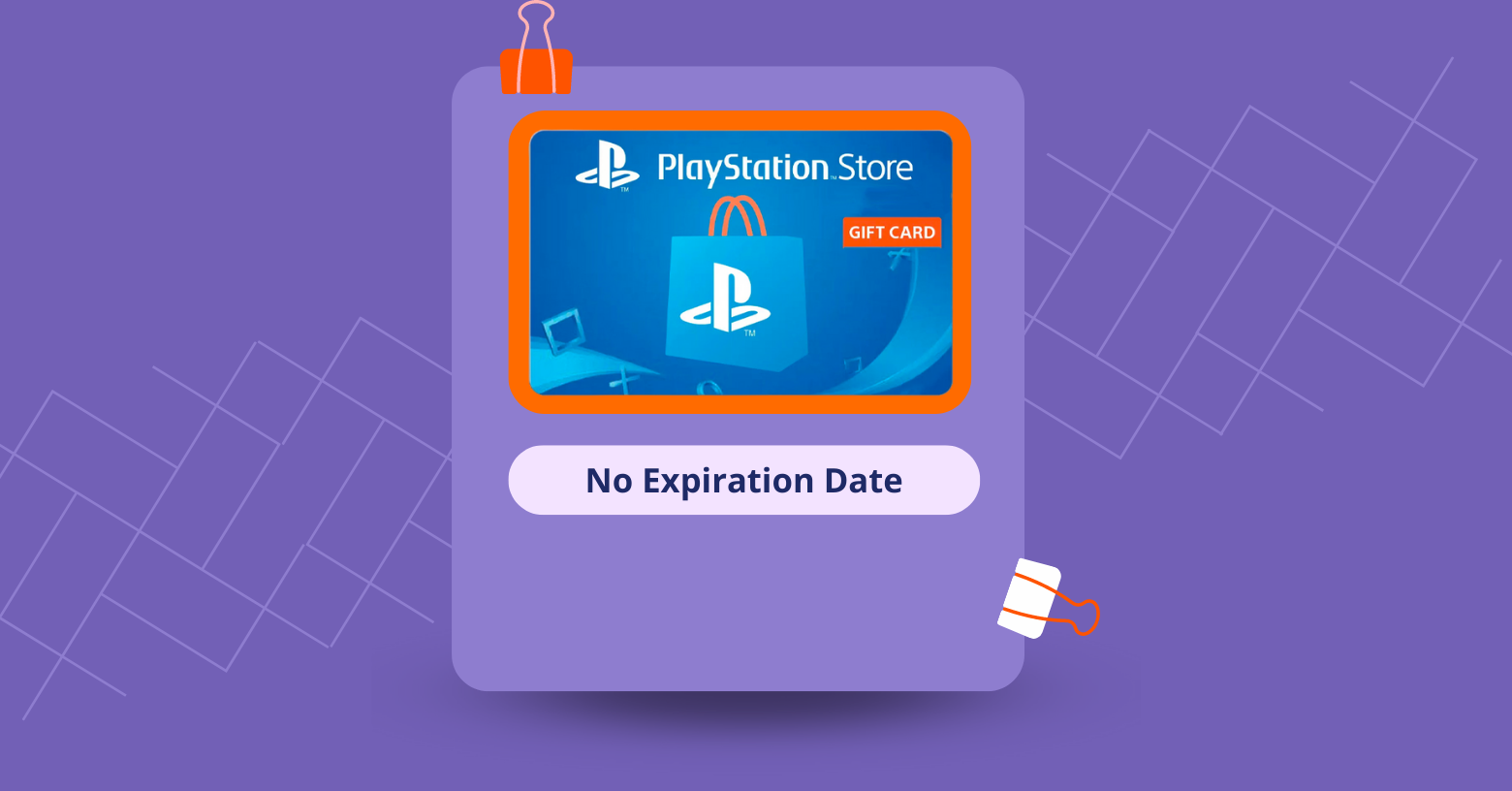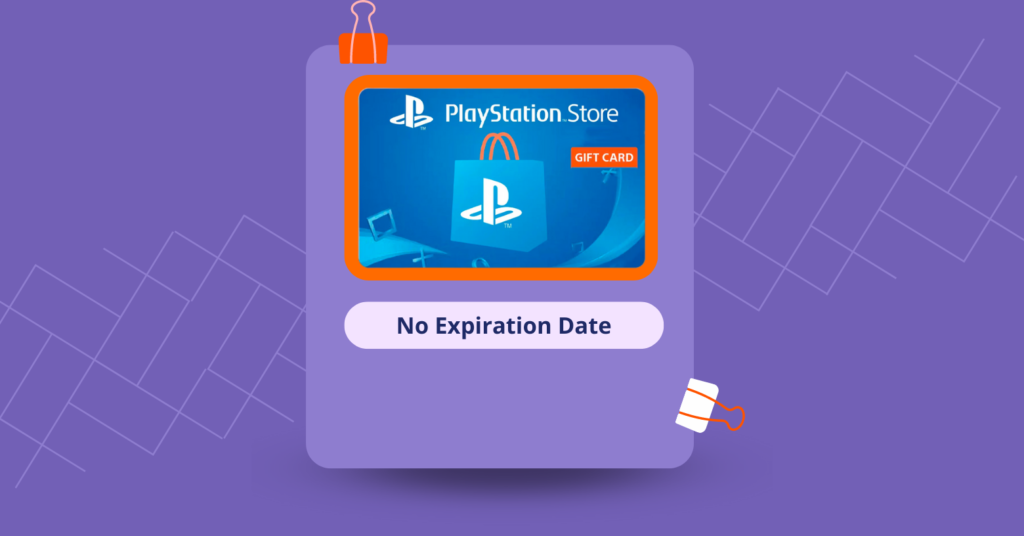 If you share PlayStation eGift Cards with customers or employees, they can redeem them at any time. The PlayStation eGift Cards are free from expiry, which makes them more demanding and proves their value over time. Even in a weak economy, PlayStation eGift cards retain their value better than cash.
     4. The PlayStation eGift cards offer more flexibility for balance recharging!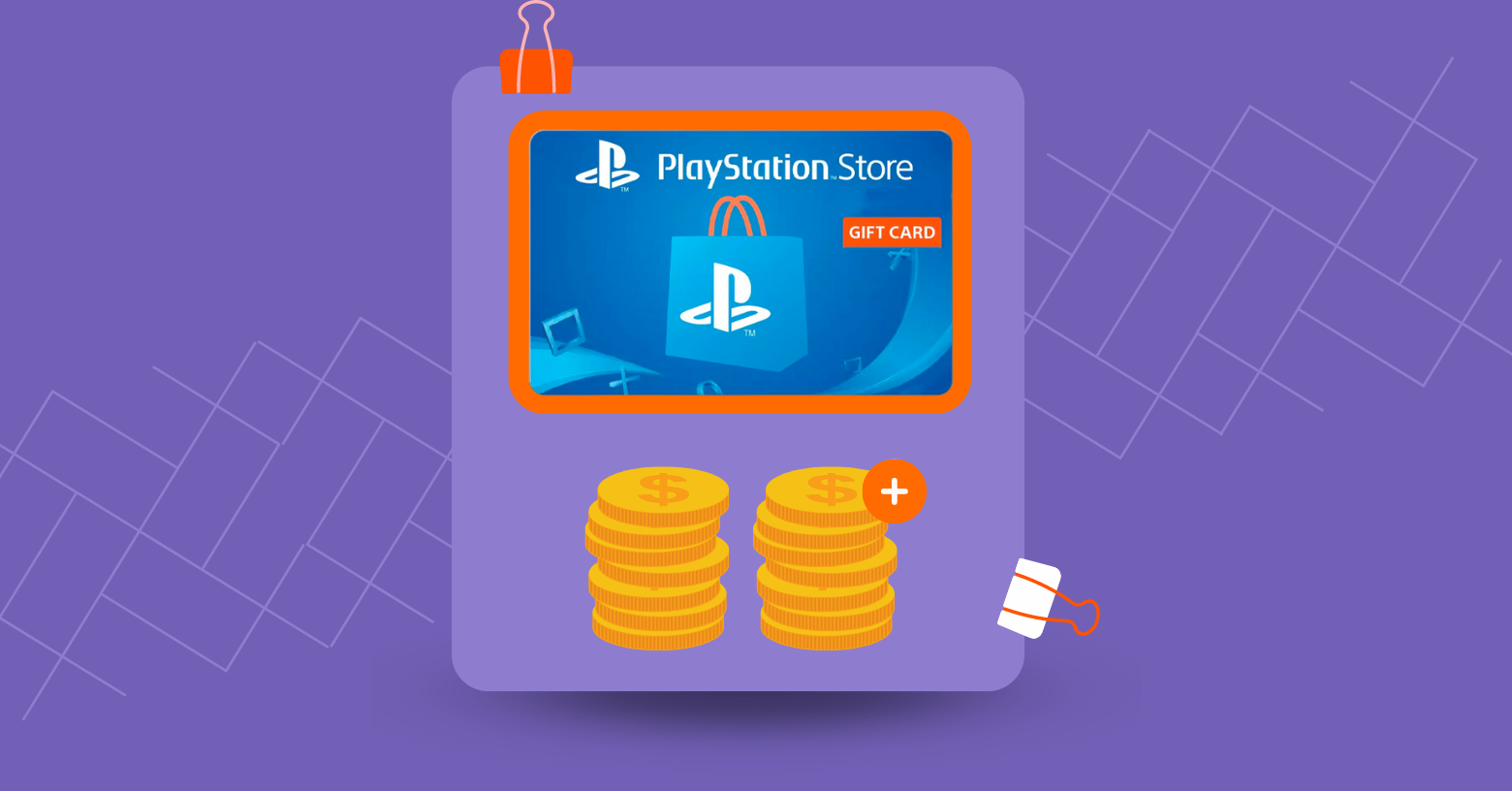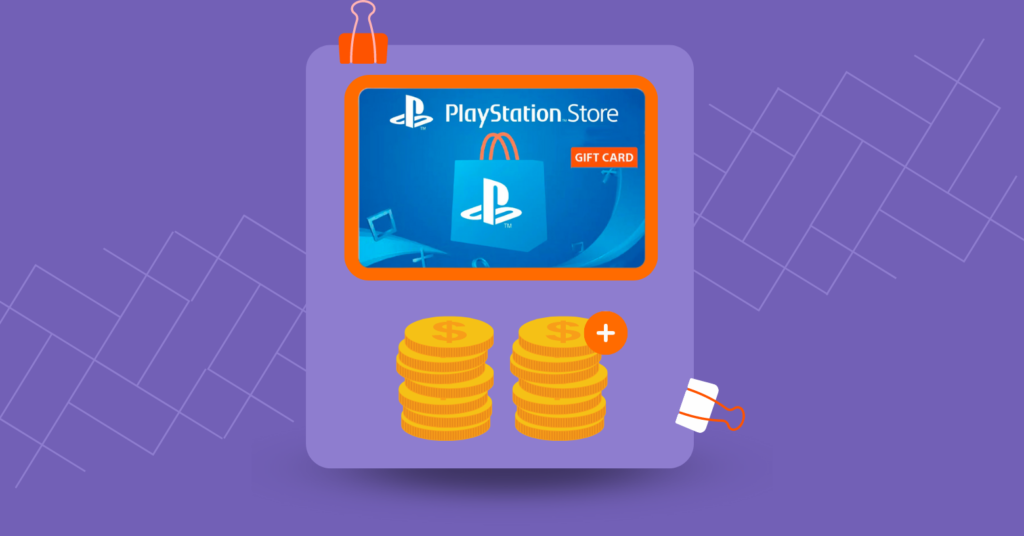 You can always add more balance to PlayStation Gift Cards according to your budget. For example, if you have a lower rewards program budget, you may share a lower value PS e-gift with your recipients. This way, you can win their loyalty and motivation by giving them access to unlimited PlayStation eGift features!
     5. PlayStation Gift Card can even be used after cancellation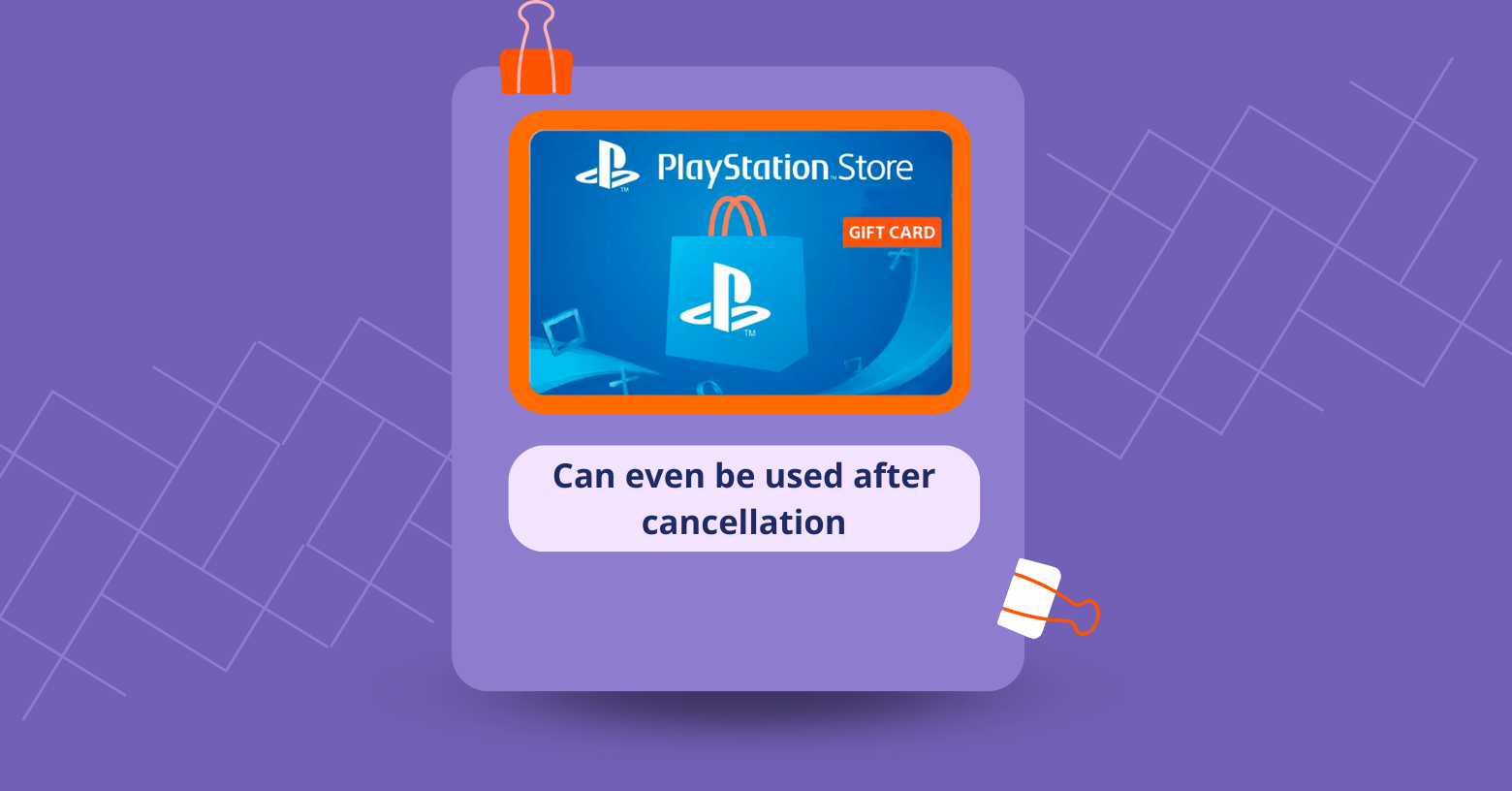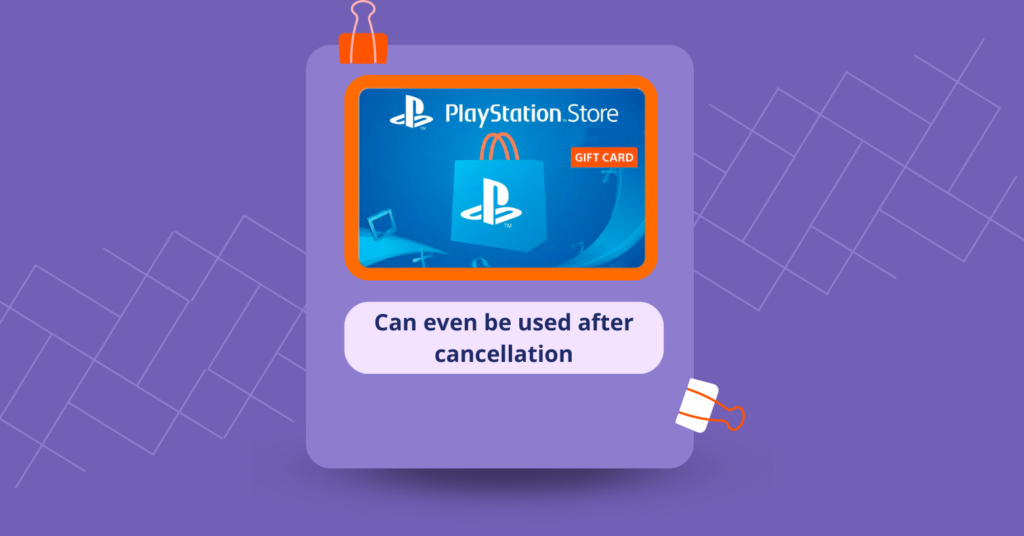 PlayStation eGift card recipients can cancel their subscriptions at any time. When they do, they will not be charged until they sign up again. Your recipients will gain access to their account and all the features until the end of their billing cycle. 
After the billing cycle is over, recipients will have 10 months to decide if they want to continue using their subscription. If they choose to, they can then pick up right where they left off.
Can they revolutionize your rewards program? 
With hundreds of digital gift cards to choose from our catalog, the Incenti Rewards Program makes it easier than ever to reward your friends and family with the perfect eGift card. We offer gift cards from 600+ global brands so you can always share rewards that truly matter. Here's how you can begin sharing instantly → 
Visit the Incenti Catalog to find the Gift card of your choice. Once you have decided which gift cards to give, simply state your requirements in the contact form on our website. An expert will get in touch with you in under 24 hours.
There's a reason experts recommend PlayStation eGift Cards for rewards, as they're a leading choice for millions worldwide. So why wait? Make your rewards program successful by sharing them in bulk with our Incenti API. In terms of their impact on your rewards program? yes, they CAN revolutionize your rewards program!