What does a thriving business and a corporate company have in common? Gratitude. 
Let us explain. If you're a thriving business owner, you're likely to have scores of loyal customers who bring you good business. So naturally, they're your most important asset. If you don't give them value in return or make them feel special, your competitors will easily lure them away by showing a little extra care. 
Due to such a fear, top companies and businesses implement customer loyalty programs. These programs are primarily meant to keep the clients engaged and attached to the business. 
Likewise, for corporate companies, their top performing employees are their biggest asset. And they need to feel valued as well. Only then can you expect them to work extra hard for the company. This is why rewarding both customers and employees is crucial for your success. 
And one way to achieve such success is through automated gift card distribution. Let's try and understand what that means. 
What is Automated Gift Card Distribution?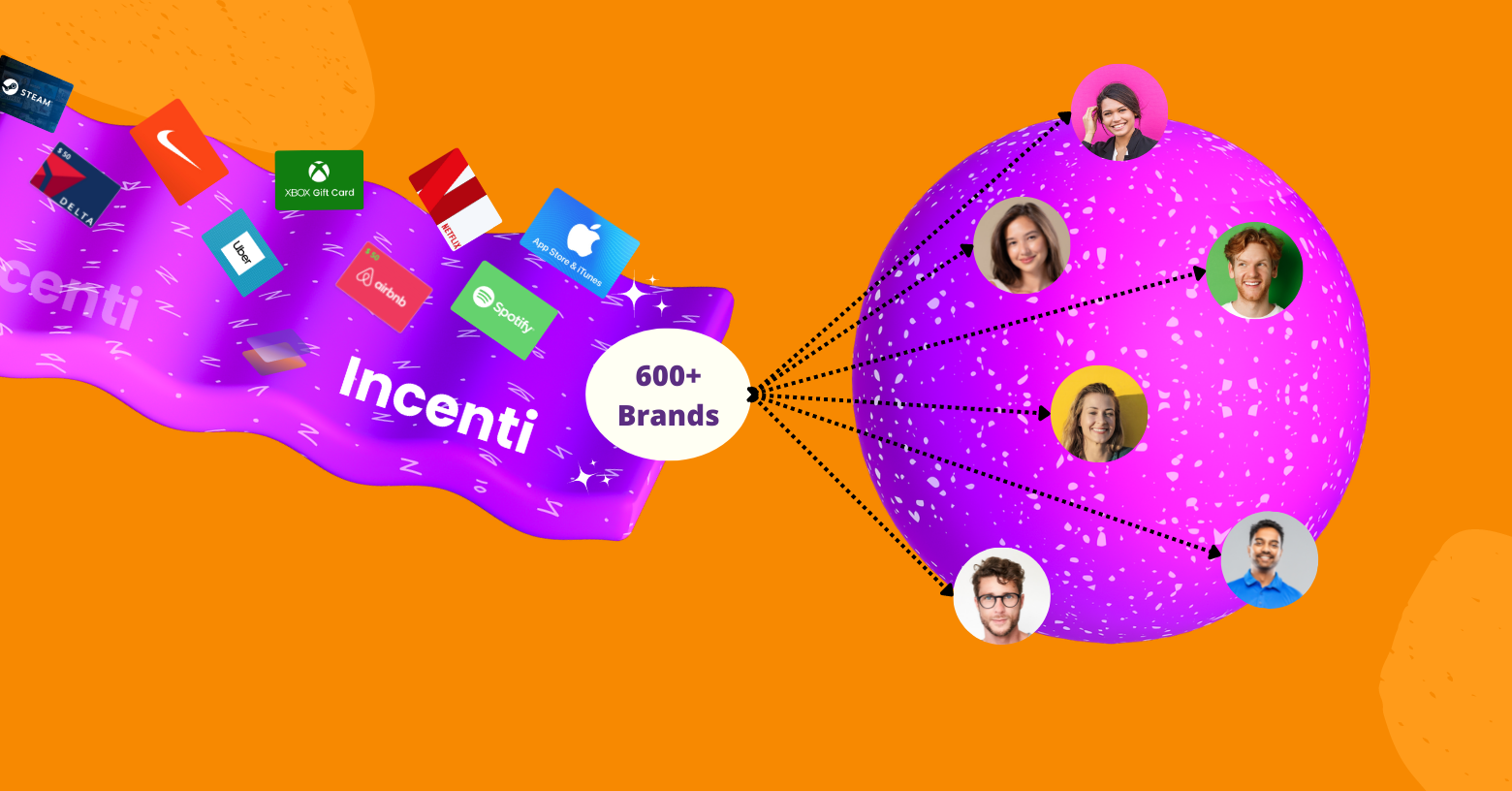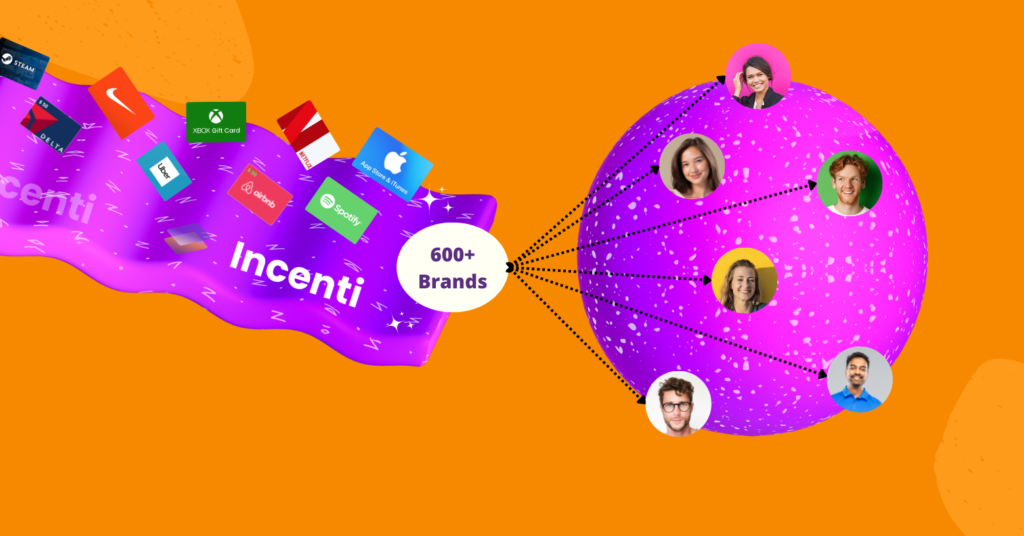 Automated gift card distribution is the automatic delivery of digital gift cards to multiple recipients over the internet. Since many businesses have loyal customers and employees across the globe, it's not possible to share physical gift cards with all of them. (It would literally take forever)
But thanks to API integrations like the Incenti API, you can easily distribute digital gift cards in bulk to your recipients worldwide. Moreover, due to the API integration and instant delivery, you save up transit costs, time, manual labor and more. The API gets integrated with your CRM tool where you can schedule deliveries of digital gift cards to a recipient list which you'll add.
Whether it's 1 recipient or a 1000, having an API integrated with your website can ensure rewards get distributed in real time. This is especially beneficial for large businesses and companies who have a big customer and employee base. Moreover, it's also essential for businesses that have a remote workforce spread out in multiple countries.
But is it really worth it? Good question. Let's see how the right API can reinvent your rewards program.
How can an API for automated gift card distribution reinvent your rewards program?
Hundreds of Digital Gift Cards to choose from!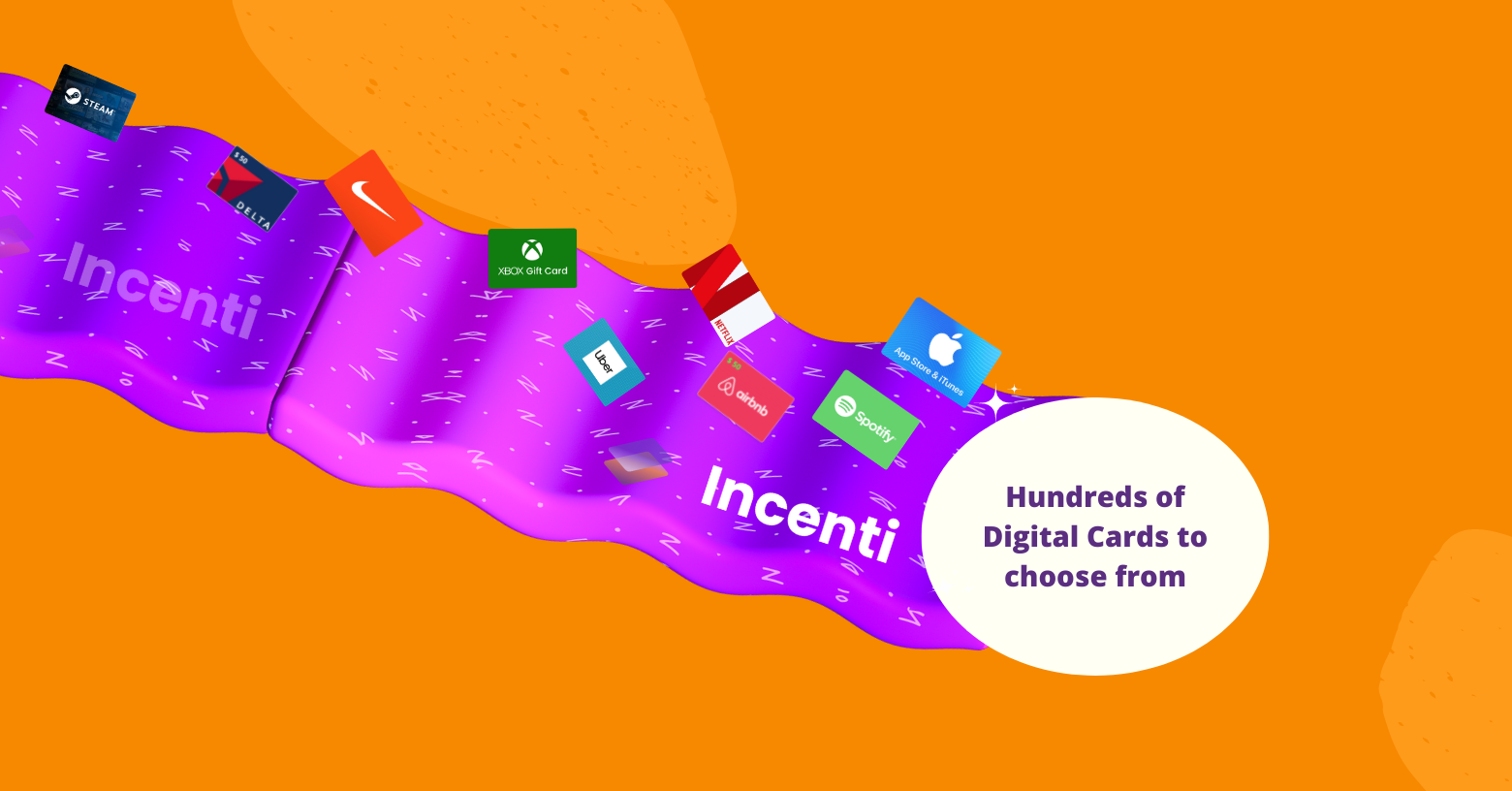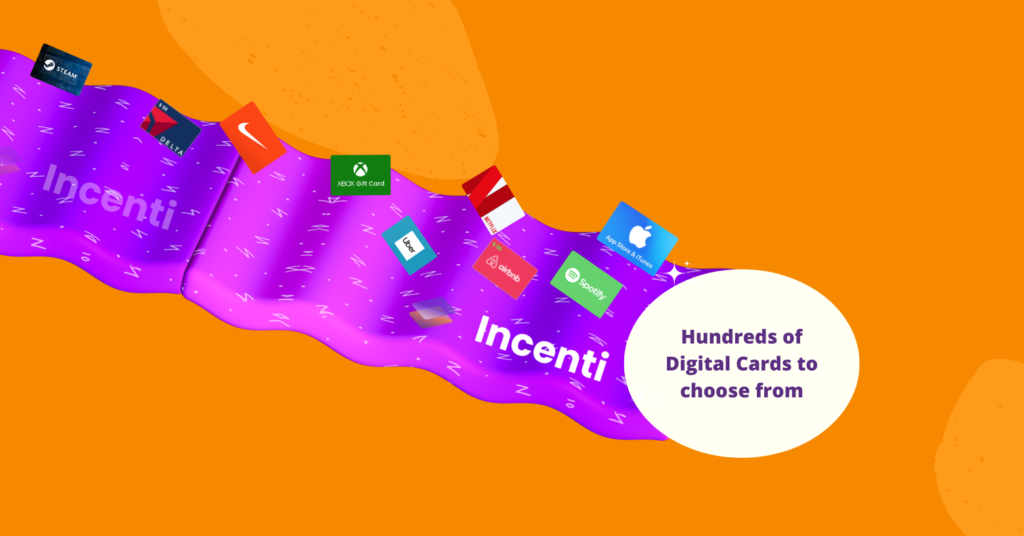 When sending physical eGifts, it is very time-consuming to go and buy actual products to give to your recipients and then deliver them to each recipient personally. However, the Incenti Catalog can save you the hassle of choice! We have 600+ digital gift card rewards available in the Incenti Catalog. 
All you have to do is just visit the catalog and identify the gift cards you want in bulk, then share your requirements with us via the contact form on the website. The Incenti catalog enables you to share digital gift cards and prepaid rewards in many categories such as clothing, tech, gaming, home improvement, cinema, streaming services and more. You name it, we've probably got it! 
Instant Distribution of Rewards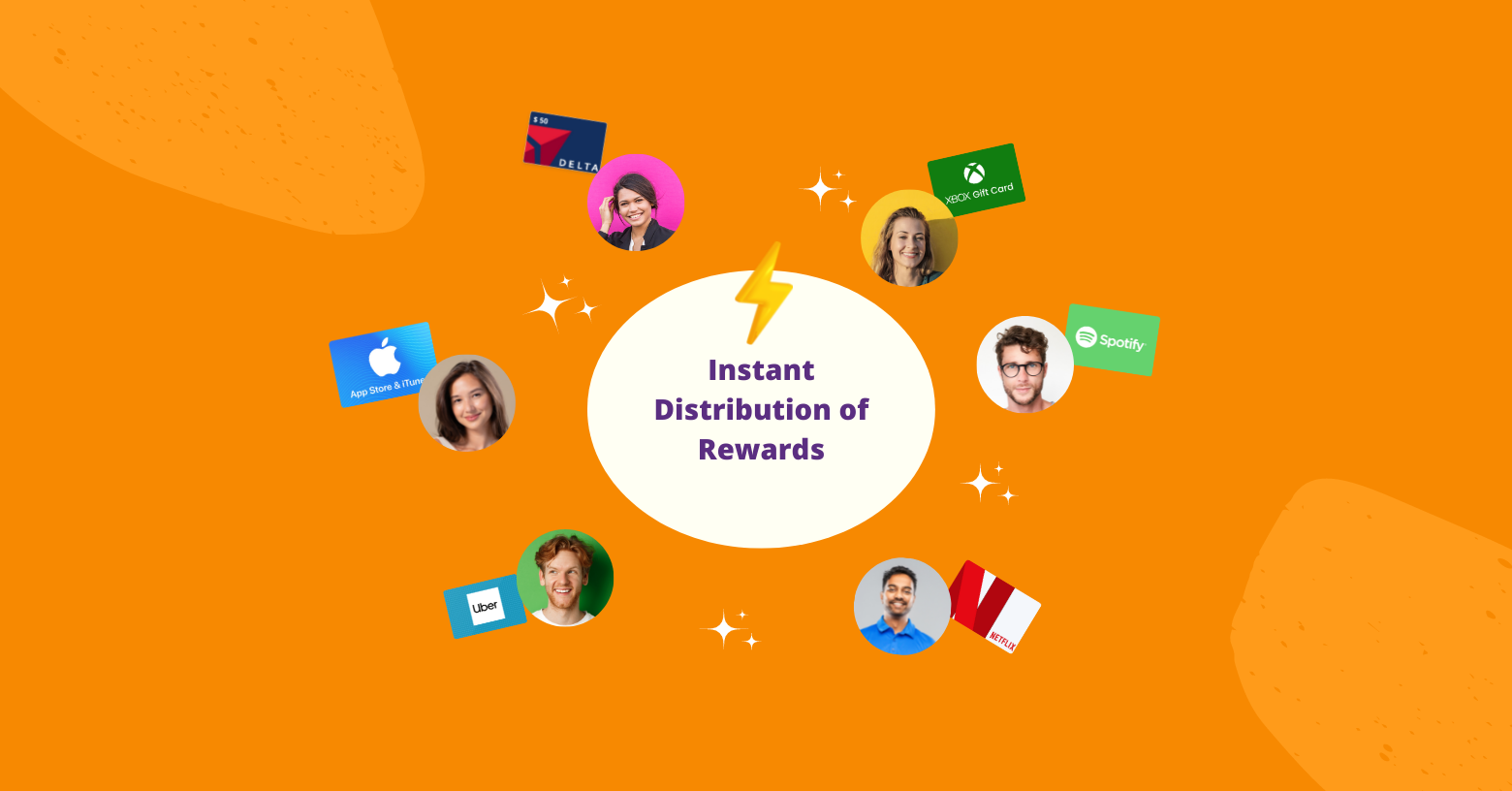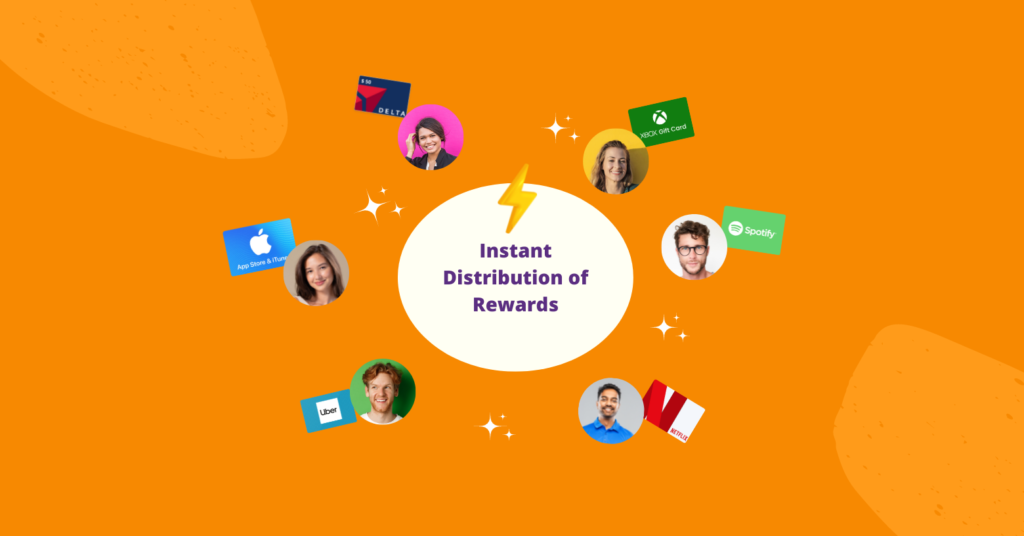 Before, you had to share physical gift cards with your customers and employees. Thanks to tech though, those days are gone. With Incenti being your ideal gift card distributor, you can share digital gift cards with your recipients instantly via email. 
When you purchase digital gift cards from our catalog, you get codes that help you share and redeem the gift cards of your choice. You can share these codes with your relevant employees and customers and make them happy instantly. This can instantly transform your rewards distribution and offer instant gratification to your recipients!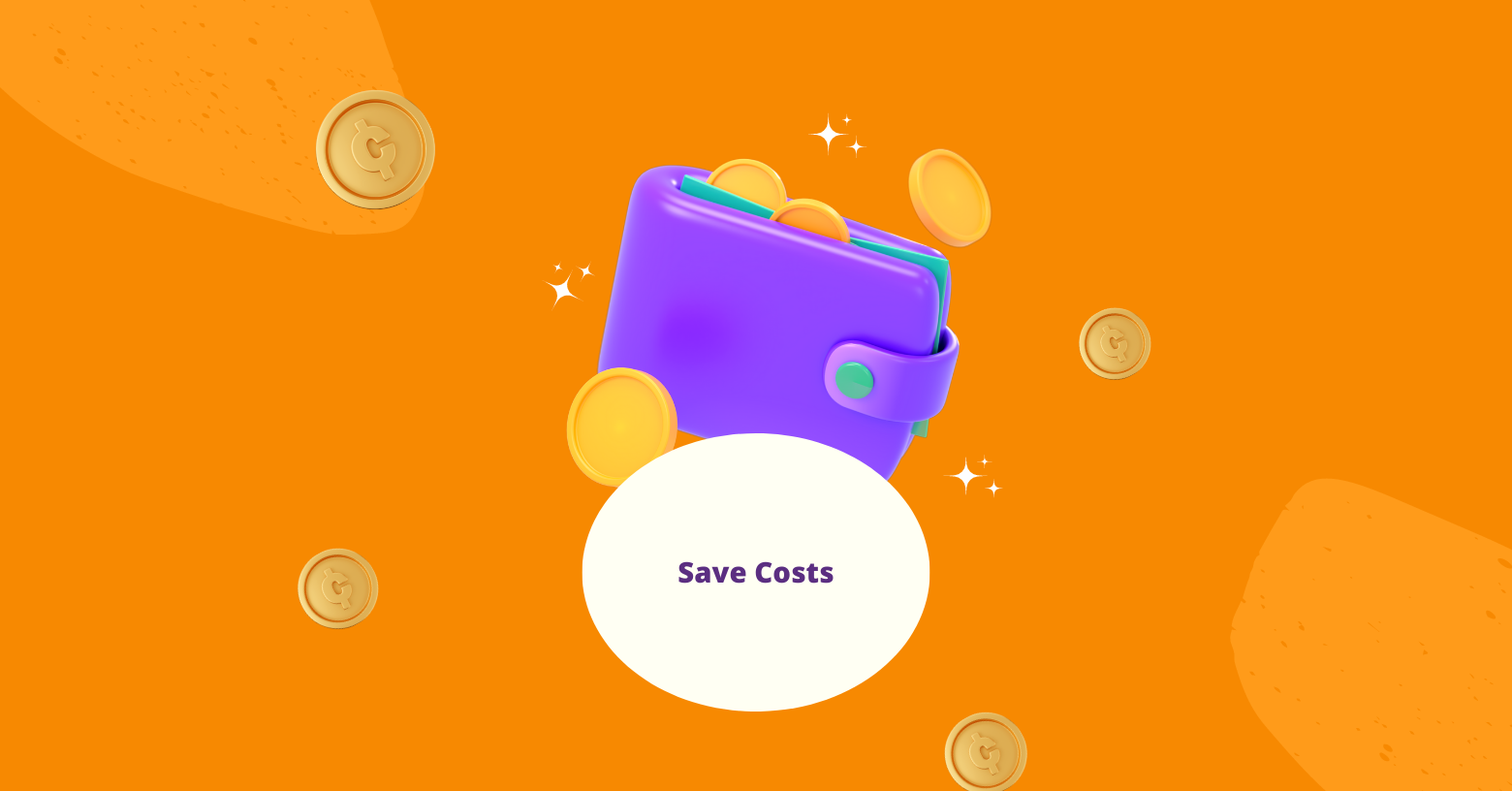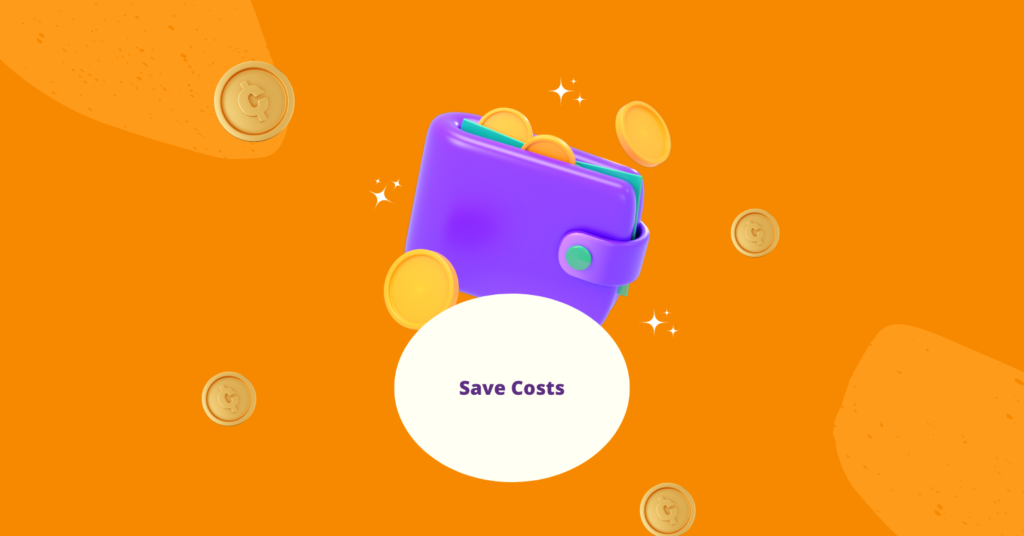 Due to the increase in sharing gifts automatically through an API platform like Incenti, you can revolutionize your rewards program by saving costs. Let's see. You automatically avoid logistical costs, costs of actual gifts, packing, accidental loss and more!
All of this results in savings for your business which you can then reinvest in your business or rewards program to make it shine even better!
Sustainable Rewards program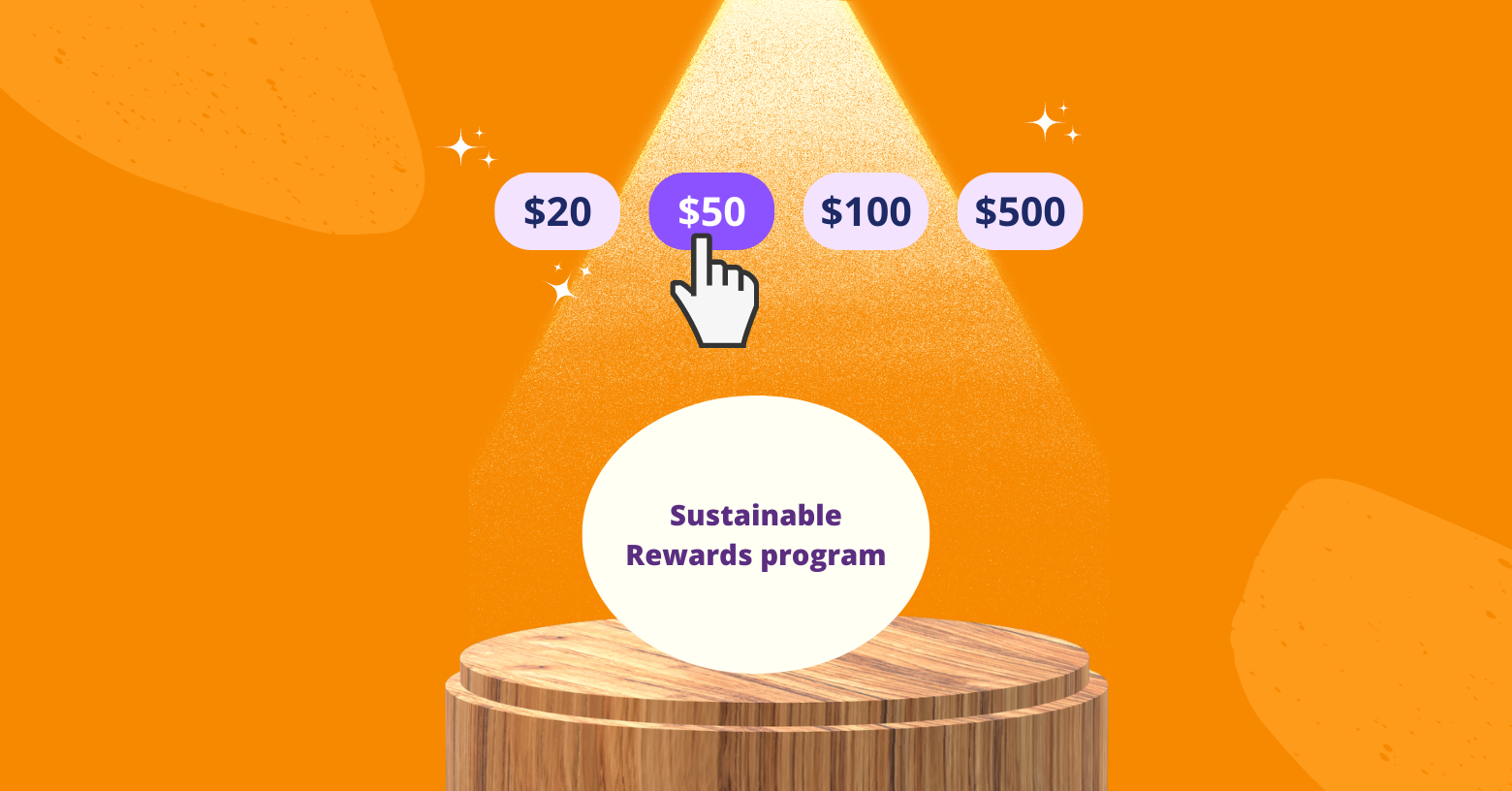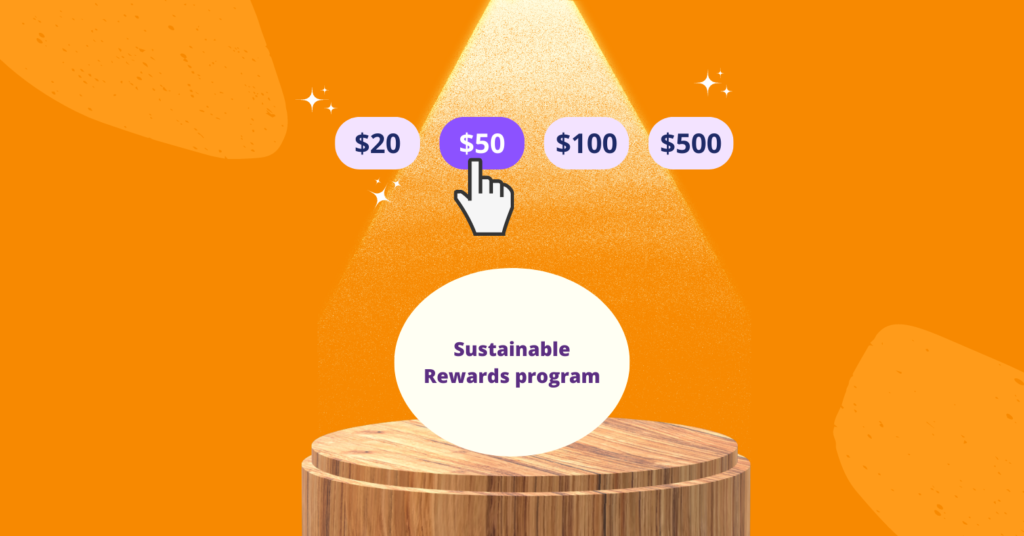 No more stress of exceeding your rewards budget. An Automated Gift Card distribution platform like Incenti lets you buy digital gift cards that come in various denominations. That means that if you have 50 employees and a $5000 rewards program budget, you can share a $100 digital gift card with each employee.
This makes your rewards program highly sustainable as you can still incentivize even if you are in a financial crunch. Digital gift cards can go as low as $20 even!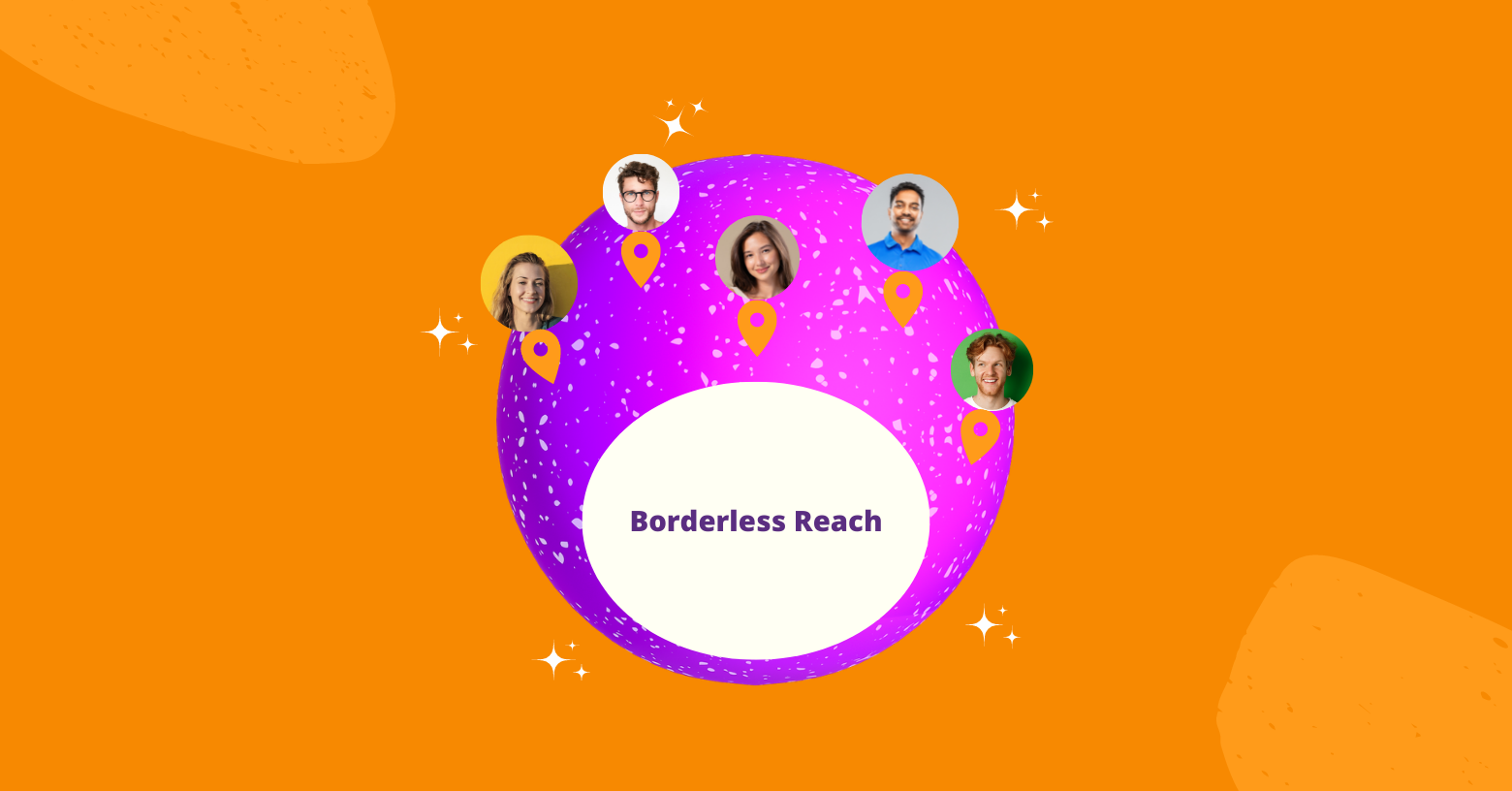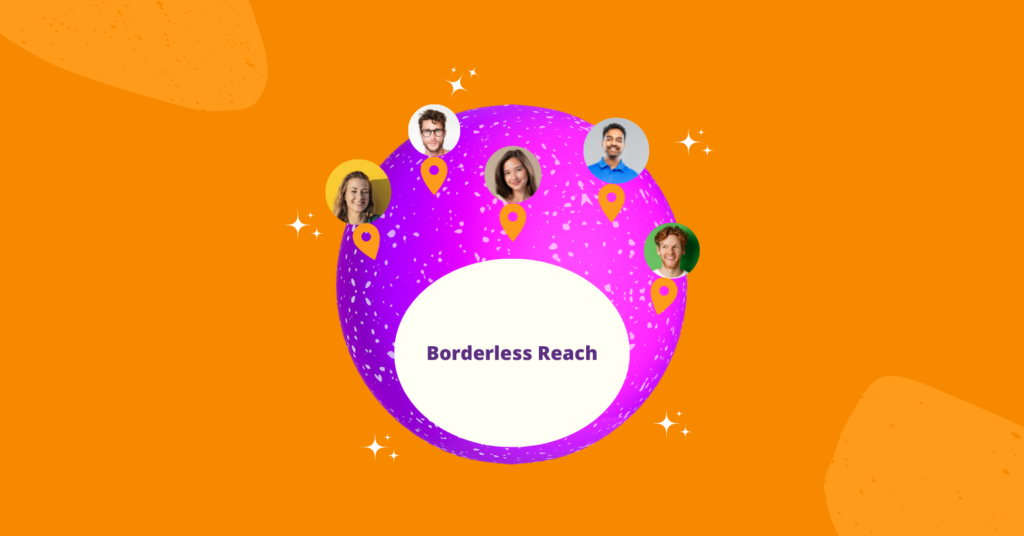 Digital gift cards don't have a physical form. This means that you don't need to send them courier to your global customers and employees. This makes it an ideal option for businesses who operate worldwide or have a remote workforce throughout the world. 
By using automated gift card distribution, you can easily share incredible rewards via the Incenti API. You can integrate the API in your CRM tool and add your database of recipients. Then you can schedule Digital Gift Card deliveries after purchasing them from our vast catalog of 600+ rewards.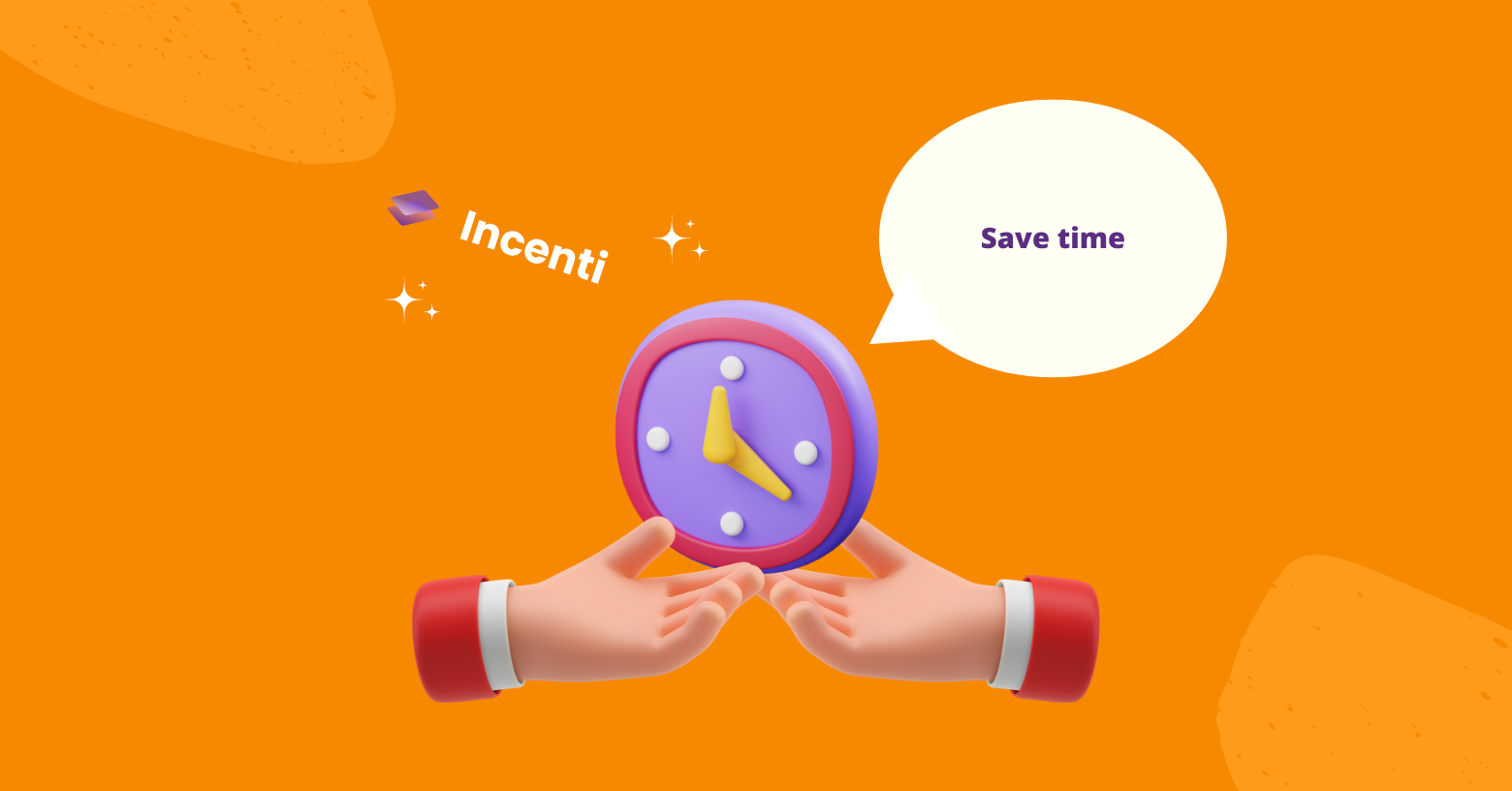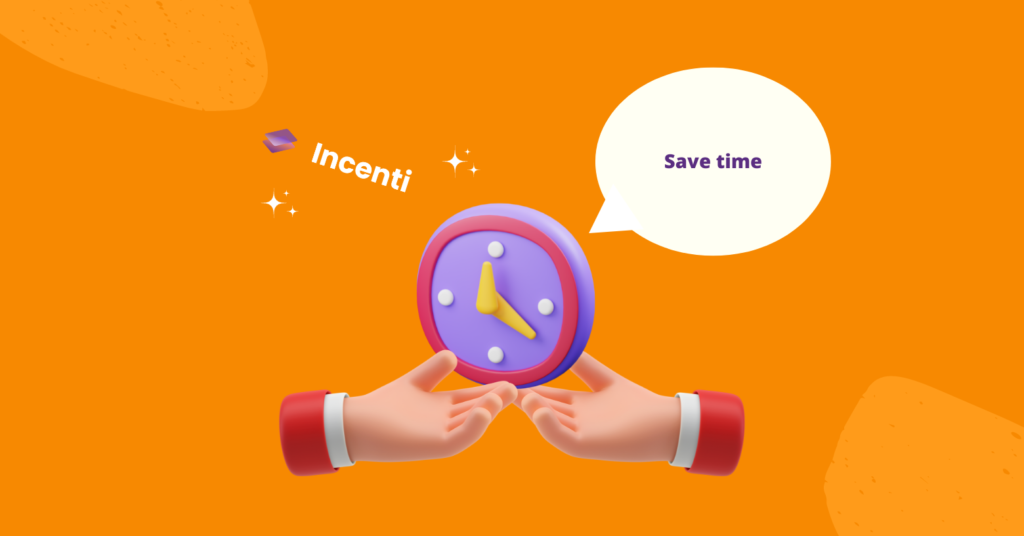 With automated digital gift card distribution, you can schedule gift card deliveries to recipients worldwide. After scheduling, you can let the API do the rest. No more hiring extra staff for the purpose of ensuring timely delivery of incentives and rewards.
The Incenti API takes out the human factor for you and saves you labor as well as time thus directly increasing your profitability and the value of time. 
Conclusion

We hope this blog helps you understand how automated gift card distribution works and how it can help your company or business. As you know, whenever a business is thriving, it must be sustained at that level. The only way to achieve such success is through an automated digital gift card platform like Incenti. 
So get in touch with an expert today and partner with your ideal digital gift card distributor today. If you have questions, get in touch with our team here.