Share TripGift Card in bulk via Incenti API Worldwide
Instantly distribute TripGift Gift Cards online in bulk and share them with your audience worldwide through the Incenti API.
Share multiple TripGift gift Cards' value in bulk based on your budget
TripGift gift cards can be distributed globally at scale through Incenti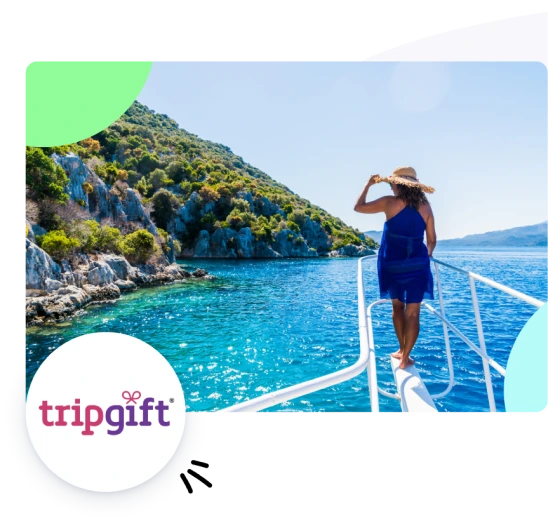 If you're looking to incentivize your employees or enhance customer loyalty, then the TripGift card can be perfect for your reward program. TripGift is the world's leading Travel Gift card and Travel booking site thanks to its acceptance and value in multiple countries across the planet. These egifts offer everything your audience needs to book a trip online with over 1.5 million options to choose for worldwide travel! Think about it! Your audience will have the option of choosing from over 450 airlines, 750,000 hotels, villas & apartments, 500 car rental brands, 50,000 package tours, and 16 cruise lines! Sounds incredible? It is! You can buy TripGift Cards in your desired quantity by getting in touch with the Incenti team. So why think twice? Enable your recipients to enjoy adventurous trips and make countless memories they'll always remember you for. Share your requirements with us by filling the form on this page!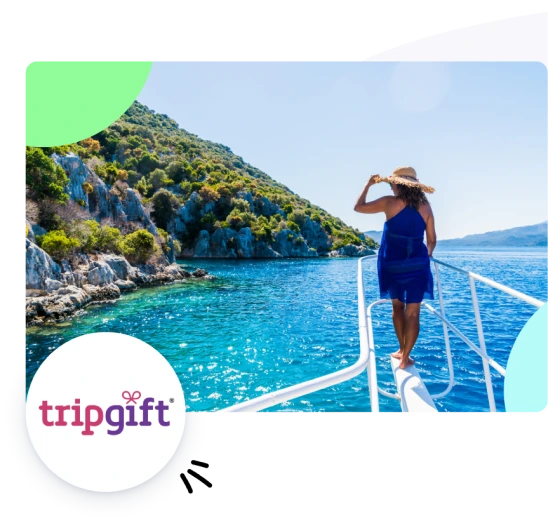 The Incenti Gift Card API makes it easy to share TripGift gift cards at scale. Here's why!
Automate sending of eGifts, Digital gift cards, Top-ups, and Prepaid rewards in bulk, anywhere, anytime with Incenti API.
Dedicated Customer Support
We provide a dedicated customer happiness manager, technical support, along with post-launch support to make your rewards program a resounding success.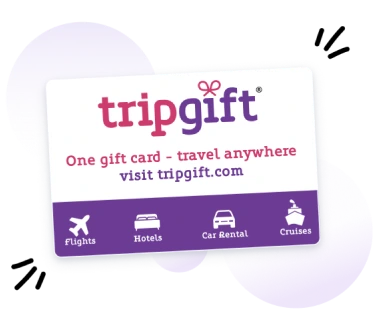 Pioneer incredible customer loyalty programs and employee engagement initiatives with our extensive catalog of 600+ global brands spanning across 47+ nations!
Control your spending or monitor program performance with our advanced reporting dashboard to always make intelligent business decisions.
Where to buy TripGift Gift Cards in bulk?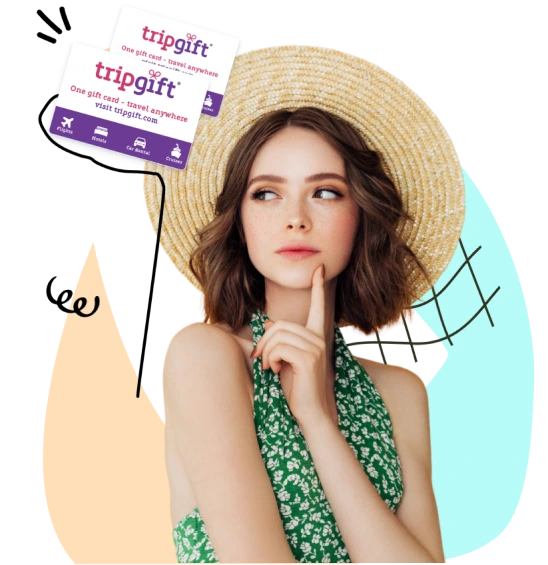 Wondering about where you can purchase TripGift gift cards? You're at the right place! Buy bulk TripGift eGift Cards or multiple prepaid rewards directly from the Incenti Catalog and share them at scale with your recipients instantly. Simply get in touch and share your requirements, and let our team attend to your rewarding needs within 24 hours!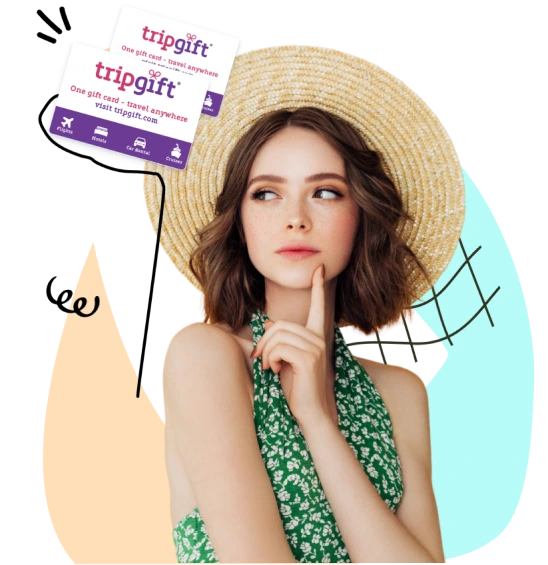 REWARDS DISTRIBUTED MONTHLY
Share without limits and boundaries anywhere!
Share TripGift Gift Cards and more with customers and employees all across the globe instantly with Incenti.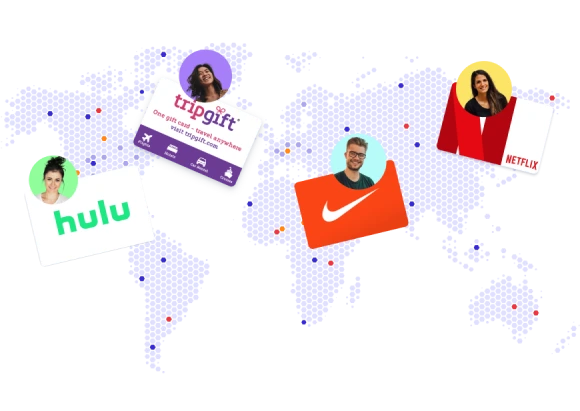 FAQ - How to check the balance on a TripGift gift card?
Would you like to know how much money you have on your gift card? Let us guide you!
TripGift gift cards can be checked online or in person at any TripGift retail store.
To perform a TripGift Gift Card check online:
Hop on to www.tripgift.com
Enter your card number and security code
Prove you aren't a robot
Select Check Balance from the menu and view