We're the most flexible, fastest and scalable digital gift card distributor in the world!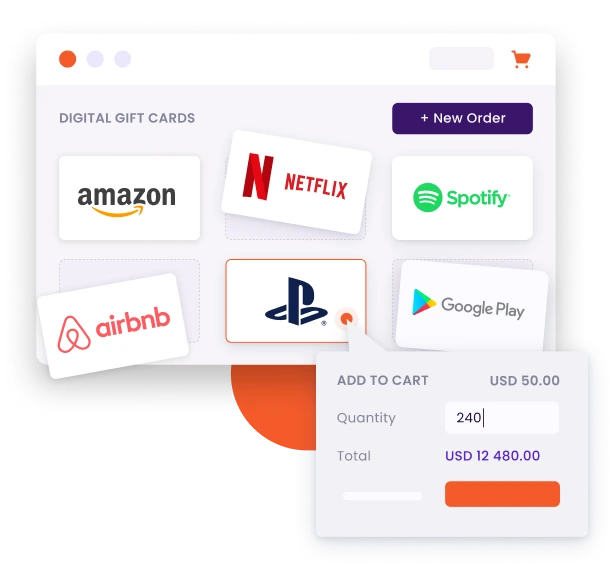 Choose from Incenti's ever-expanding universe of Digital Gift Cards and distribute your favorite rewards seamlessly within minutes to recipients worldwide.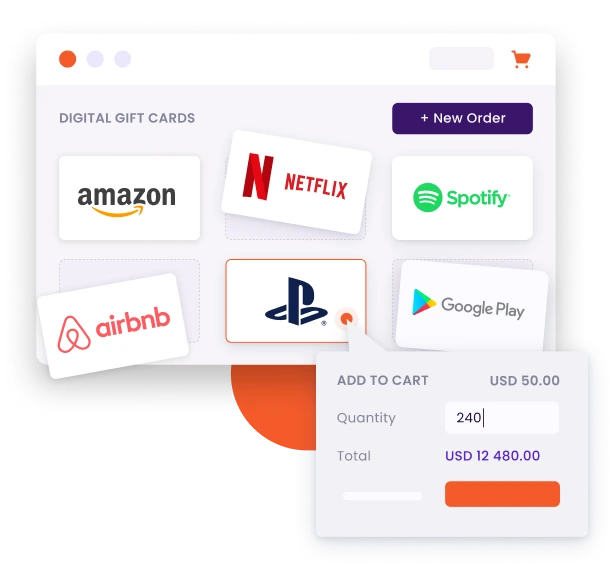 Top sellers - Trending eGift Cards









Looking to share incredible rewards?
Search and Identify your preferred eGift cards now and share your requirements with us via the form below!
Ready to send your preferred digital gift card? Great!
Tell us your requirements & let us worry about the rest. Our expert will get in touch with you shortly!
Instantly share world-class eGift rewards at scale with the Incenti API
Are you a business aiming to boost customer loyalty? Perhaps a company looking to bolster employee engagement? Maybe you're an HR department looking for a gift card distributor to meet all your engagement and rewarding needs? Fret not.
With Incenti's digital gift card distribution platform – you can instantly reward your recipients no matter where they are in the world. With Incenti's eGift stack, you can express unlimited gratitude, recognize employee achievements, and show appreciation to your loyal customers like no other eGifting solution. And this includes your remote workforce too!
Share over 600+ Digital Gift Card and reward options in bulk ranging from top sellers like Netflix, Best Buy eGift Card, Amazon gift card, Apple, PlayStation egift, Microsoft Gift card, Roblox and more! Seamlessly integrate the Incenti API with your online store or website and gain access to a wealth of virtual prepaid and digital gift card rewards ready to be shared at the touch of your fingertips.
Why Share Digital Gift Cards with Incenti?
Automated Gift Card Distribution
Whether you want to send an eGift, a digital gift card, top-ups, or prepaid rewards, the Incenti API automates the process for you so you don't have to.
End-to-End Customer Support
Get a dedicated customer happiness manager, technical support and even post-launch support to your business. Complete end-to-end customer support.
Pioneer incredible customer loyalty programs and employee engagement initiatives with our extensive catalog of 600+ global brands spanning across 47 nations!
Instantly send eGifts, Digital GIft Cards for businesses, super rewards for employees Top-ups and more directly to your recipients worldwide.
Control your spending, monitor program performance, track reward deliveries, check order history and resend popular rewards in bulk & more straight from your dashboard!
Did you know? Gift cards are reported to encourage more frequent purchases by over 65% of customers!
Hear from our global clients
Fast and Seamless Rewarding
"Incenti Rewarding Process completely transformed the way I used to think about my customer loyalty programs. It was a hassle to share digital gift cards manually especially with a loyal customer base of over 200 clients but with Incenti API, I was able to share all my rewards instantly."
Easy to Integrate & Easier to Use
"As my company grew multinationally, so did the challenges. Managing an employee engagement initiative internationally isn't easy. Thanks to incenti API however, I got a dedicated expert who collaborated with us and saw our engagement initiatives through from start to finish!"
All Popular Rewards on One Platform!
"What impressed me about Incenti is their dedication to keep adding new gift cards and rewards. This greatly helped me share diverse rewards for me based on employee's preferences which really delighted them. Highly recommend their platform!"
Customized Rewards & e-Gifting that meets your vision
Whether it's effective customer loyalty programs or a step toward greater engagement, Incenti can help you deliver tailored experiences for employees and customers.

Employees
Delight your global workforce with tailored engagement programs, eGifts and super rewards in bulk.

Customers
Inspire customer loyalty with automatic distribution of digital gift cards, eGifts and rewards to excite your customers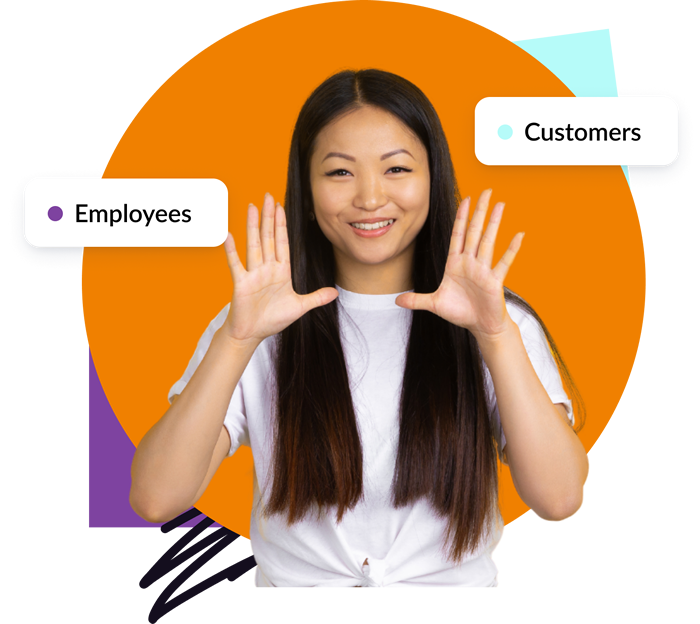 How to share Gift Cards in Bulk with the Incenti API?
Check out our Gift Card Distribution Process!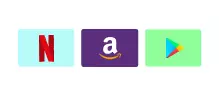 Search digital gift cards from our Catalog.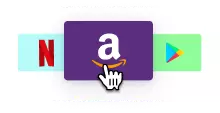 From the catalog, identify one or more eGifts to share in bulk.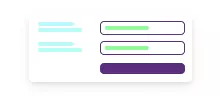 Let us know the gift cards you need via the contact form.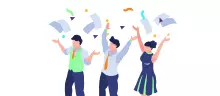 Set up scalable eGift deliveries via Incenti API with the help of our expert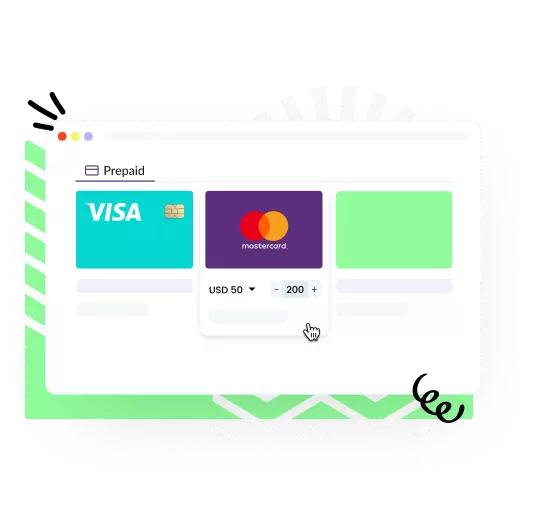 Do you want to share something different with your recipients? Try out Virtual prepaid rewards!
A virtual prepaid rewards program is an exciting way to reward and motivate your employees and customers locally and abroad! With incenti, you can share prepaid rewards customized to your brand and vision. Our virtual prepaid cards are powered by Visa and Mastercard, enabling them to be usable anywhere in the world! Get in touch with our team now.
Gift without boundaries at scale, anywhere!
With our ever-growing international facility for sharing eGifts– we can deliver just what you want, wherever you are in the world. Currently, we cater 600+ eGifts in over 47+ countries spanning 5 continents across the globe!